Slow Food: Personal Shopper CHEESE Tour
Slow Food: Personal Shopper CHEESE Tour
Grup büyüklüğü
10 kişiye kadar
Şunlar dâhildir:
Drinks, Food
Slow Food: Personal Shopper CHEESE Tour
Slow Food: Personal Shopper CHEESE Tour
Grup büyüklüğü
10 kişiye kadar
Şunlar dâhildir:
Drinks, Food
Are you not sure to see everything in CHEESE? You don't want to lose any chance of discovering amazing cheeses and people? So, OUR TOUR IS PERFECT FOR YOU! In collaboration with AIRB'nB and Slow Food, our "Personal Shopper" tours will be guided by some students of the University of Gastronomic Sciences to discover the most interesting products during this edition, with the amazing possibility to talk face to face with the producers about their work, to partecipate in amazing tastings e get councils on which of their products is the best for them and for you! You will experience a tour that will make you discover the market of CHEESE with interesting facts about Slow Food, the Cheese festival and natural cheeses, main protagonists of this edition itself. In the end, after all the tasty and unique cheeses you will eat, the tour will arrive at the Enoteca of CHEESE, where you will attend a special wine and cheese pairing selected by Slow Food in order to conclude this amazing experience in the best possible way.
My name is Fabio Vannucci, student of the third year at University of Gastronomic Sciences. I'm part of the Condotta UNISG and with other students, we organise different events to sensibilize consumers on the real food world. Our aim is to connect the "Producer Sphere" with the Consumer one, making people realise as more aspects of the food chain as possible, in order to take better food choices to improve life quality and environmental sustainability. My experience comes from these events we've organised and my ability to communicate feelings and stories will make you discover a new and tasty world. There will also be my colleague Alessandro, student of the University of Gastronomic Sciences and a really prepared and amazing guy!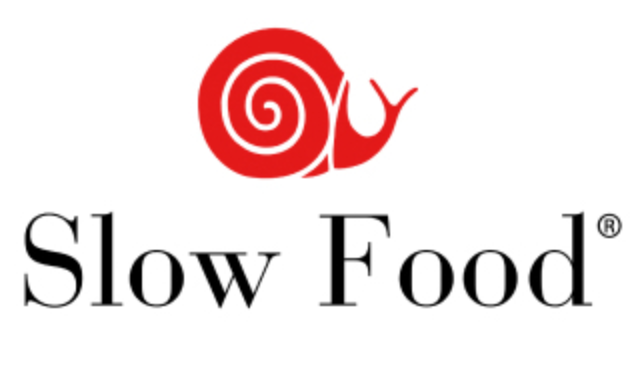 Bu deneyim lezzetli, sosyal açıdan duyarlı ve ekolojik olarak sürdürülebilir olmasını sağlayan iyi, temiz ve adil Slow Food ilkelerine uygun olarak hazırlanmıştır.
Slow Food, yerel gıda kültürleri ile geleneklerinin yok olmasını önlemek ve hazır yemek kültürünün yükselişine karşı koymak amacıyla 1989 yılında kurulmuş küresel bir taban örgütüdür. Kuruluşundan beri herkesin iyi, temiz ve adil gıdaya erişimini sağlamak için çalışan küresel bir harekete dönüşmüştür. Dünya genelindeki üyeleri ve toplulukları arasında dünyanın en iyi mutfak sanatı ve kültürel hazine duayenlerinin bazıları yer alır. Yemeyi gerçekten seviyorsanız Slow Food ne yediğinize, yediklerinizin nereden geldiğine ve yiyecek tercihlerinizin çevremizdeki dünyayı nasıl etkilediğine olan ilginizi uyandırır.
Bu, bu deneyime ödediğiniz tutarın tamamının Slow Food adlı kuruluşa gittiği bir sosyal etki deneyimidir.
We will be walking around CHEESE, visiting the producers' stands and passing by some points of interest in Bra. In the end, we will finish the tour at the Enoteca of CHEESE, where there will be the final wine tasting.
Tüm deneyimler, satın alımdan sonraki 24 saat içinde iptal edilebilir ve ücretlerinin tamamı iade edilir.
Her zaman Airbnb aracılığıyla iletişim kurun. Ödemenizi korumak için Airbnb web sitesi veya uygulaması dışında asla para transferi yapmayın ya da iletişim kurmayın.
Yaşları 18 ve üstü olan en fazla 10misafir katılabilir.
The guides will be students who have studied the tour in every detail: the producers and their products, the cheesemaking secrets and the history of Slow Food.
pazar ziyareti
Slow Food: Personal Shopper CHEESE Tour
Yeni deneyim