Rüzgarın Önünde Yelken Açın
Rüzgarın Önünde Yelken Açın
Grup büyüklüğü
10 kişiye kadar
Şunlar dâhildir:
Yiyecek, İçecekler, Ekipman
dilinde
Portekizce, İngilizce, İspanyolca
Rüzgarın Önünde Yelken Açın
Rüzgarın Önünde Yelken Açın
Grup büyüklüğü
10 kişiye kadar
Şunlar dâhildir:
Yiyecek, İçecekler, Ekipman
dilinde
Portekizce, İngilizce, İspanyolca
Are you looking for something more than just a boat experience? Looking for that unique feeling of being silently pushed by the wind and gliding over the waters thru the magic of sailing? Then, come aboard my 40-foot "Kamehameha" sailboat! We do sail! Come explore my favorite routes under sail and appreciate Rio from a different angle! As a member of the centenary and prestigious Rio Yacht Club, I will give you exclusive access inside where we will meet and board. We will sail from the foothills of Sugar Loaf to many other destinations. Gaze at the jaw-dropping views of the Corcovado, its statue of Christ The Redeemer, as well as many other landmarks, as we progress. If you are interested, sit next to me and I will teach you some sailing tricks. Or, just sit back, grab a drink and snack while I walk you thru the history of Rio as we sail along Botafogo and Flamengo beaches, Santa Teresa, Centro, the fortresses of Santa Cruz and São João, the Museum of Contemporary Art and Boa Viagem island, to mention a few. If you would like to swim, we will plan a quick stop! But remember that will depend on sea conditions. Sailing outside of the bay is only possible when conditions permit. Safety and comfort of all guests are my top priorities! Join us either late morning or mid afternoon!
Born and raised in Rio, I grew up splitting my time between my true passions (sailing, the oceans, Rio) ... and corporate jobs! In '08, I ended my career as CEO in banking to become a full-time sailor. As Captain of Kamehameha, a 39.5-foot sailboat, I have sailed thousands of miles along Brazil's coastline. Now I want you to be part of my story! Maybe you'll also fall in love with sailing. But I will be happy if you just lay back, contemplate and smile while we do it! I would like this experience to be life-changing for you too! Daniel Gurjão, is my co-host. Also duly licensed sailor, he has accumulated substantial sailing mileage over the years. In '16 alone, he added 7k miles from his ocean crossings from Rio to St. Maarten, in the Caribbean, and Lisbon. We received Nov4'19 a 2yr CPR & First Aid certificate by the local Red Cross.

Nachos, peanuts, cheese, salami, crackers, tomato

Water and welcome drinks Drinks are non-alcoholic. Alcoholic drinks (caipirinha and beer) are available for guests above…

Life vests Other floating devices such as "noodles" and buoys.
Misafir değerlendirmeleri
Değerlendirme sayfaları için gezinme bölümü
Meet me at the RIO YACHT CLUB, a traditional 100-year old and exclusive club for members only. As my guest, you will enter by means of an individual invite I leave for you at the reception. Please introduce yourself to the receptionist, check-in and proceed down the hall towards the seating area by the waterfront, where you will wait for me. While waiting, connect to WI-FI, snap shots, but remember: be back on time to the meeting spot!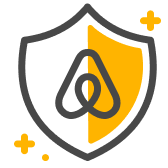 Misafir güvenliği
Açık hava etkinlikleri risk taşır ve bu deneyimin bir parçası olarak tehlikeli durumlara maruz kalabilirsiniz. Yeteneklerinizi ve koşulları (konum, hava durumu ve ekipman gibi) göz önüne alarak deneyimi güvenle gerçekleştirebileceğinizden emin olun.
Tüm deneyimler, satın alımdan sonraki 24 saat içinde veya deneyim başlamadan en az 7 gün önce iptal edilirse ücretin tamamı iade edilir.
Her zaman Airbnb aracılığıyla iletişim kurun. Ödemenizi korumak için Airbnb web sitesi veya uygulaması dışında asla para transferi yapmayın ya da iletişim kurmayın.
10 kişiye kadar her yaştan misafir katılabilir.
Bu deneyimde alkol bulunmaktadır. Yalnızca yasal içki içme yaşını karşılayan misafirlere alkollü içki servisi yapılacaktır.
Bring swimming gear, towel and sunscreen. Since this experience depends on weather conditions, it could be cancelled at any moment. We will keep you posted! We leave on time! 10 min maximum tolerance!
Airbnb Deneyimleri kalite açısından titizlikle incelenir
Airbnb Deneyimleri kalite açısından titizlikle incelenir
Yaşadıkları yeri ve yaptıkları işi seven yerel kişiler tarafından yönetilir.

Küçük, samimi gruplarla asla kalabalığın içinde kaybolup gitmezsiniz.

Her deneyim, benzersiz erişim bakımından değerlendirilir.
Rüzgarın Önünde Yelken Açın