This newly built garden studio offers stylish and peaceful open plan accommodation finished to a very high standard. The studio is independent from my house with separate access and is situated in a quiet residential area close to Addenbrookes Hospital, the Biomedical Campus & research labs, Cambridge Leisure Park and the historic city centre. Good bus links to the centre and railway station plus a range of local amenities and shops within walking distance. Free Wifi, parking spaces on the road.
This newly built garden studio offers stylish and peaceful open plan accommodation finished to a very high standard. The studio is independent from my house with separate access (easy self-check in) and is situated in a quiet residential area close to Addenbrookes Hospital, the Biomedical Campus and University research labs, Cambridge Leisure Park and the historic city centre. Good bus links to the centre and railway station plus a range of local amenities and shops within walking distance. We provide free Wifi, and there are free of charge parking spaces on the road opposite the studio. Check in times: Check in is 2 pm or after. We do our best to offer flexibility should you wish to check in earlier or drop off your cases, if at all possible - please request this as it will depend on our turnaround if there is a booking the day before your arrival. Check out is before 12.00 midday.
Oda Tipi
Tüm ev/daire
---
Mekan Türü
Ev
---
Konaklayacak Kişi Sayısı
2
---
Yatak odaları
Cambridge, İngiltere, Birleşik Krallık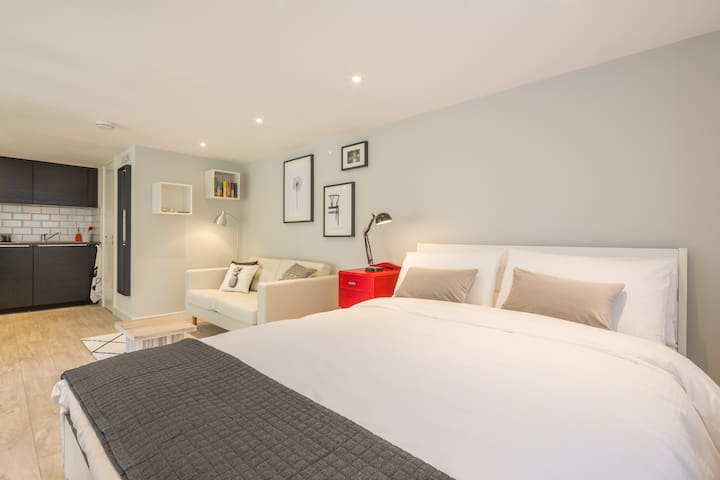 Bu benim diğer oda bulunuyor: https://www.airbnb.co.uk/rooms/3516016 Rahatlatıcı ve yeşil atmosferin keyfini çıkarın. otobüsle 5-8 dakika düz Huntingdon Road boyunca merkezi. üniversitelere ve bölümlere kolay erişim. Park ve WiFi.
açık alan ve bahçe ile büyük bir aile evde oda. Oda bilgisayar masa ve dolap ile tek kişilik yatak bulunmaktadır.
şehir merkezine ve aynı zamanda birçok Cambridge University kolej ve bölümlere erişim. Güzel ön bahçe ve evin arka.
The room is big enough and a boiler with coffee and tea is available to use into the room,the bed is quite comfortable. Frank is very kind and friendly, he offered me his bike to use it. He always was fast answering all the messages. Good place to spend a few days
Ayrton
2015-09-16T00:00:00Z
Tidy room, but difficult to find Frank's house at night & in the dark. Ideal for short, overnight stays :-)
Benjamin
2014-11-02T00:00:00Z
Was given little information and found it a bit awkward upon arrival. Property as described however bathroom was grubby and could of done with a deep clean. Area was nice.
Peter
2016-02-16T00:00:00Z
The approach to this accommodation is down a lovely quiet lane off a main road near the edge of town, and the room faces the lush front garden. The room in the family home is basic and simple, with no chintz or tat. The hosts are friendly and very discrete (I hardly saw them).
Tim
2015-05-21T00:00:00Z
I am really thankful for all support and kindness gently provided throughout all my staying.
Juan Carlos
2016-11-19T00:00:00Z
Great stay at Frank's place. I had no problem finding the house even though it was dark and every thing was as described. Small single bed room, with a kettle, tea and coffee. It was perfect for my needs.
Julien
2016-10-15T00:00:00Z
Everything was as advertised. Good value for the price.
Filip
2016-10-22T00:00:00Z
I guess you won't find a better price for a room in Cambridge! I met Frank only briefly and he was very welcoming. The room is exactly as described and the areas of the house guests have access to are very clean. If you are looking for value for money, you can't go wrong with this place. Recommended!
Danielle
2014-10-17T00:00:00Z
Oda Tipi
Özel oda
---
Mekan Türü
Ev
---
Konaklayacak Kişi Sayısı
1
---
Yatak odaları
Cambridgeshire, Birleşik Krallık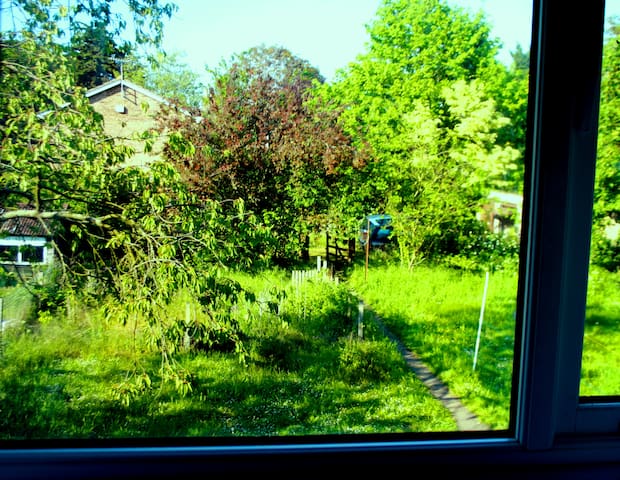 Double room, memory foam mattress, new build house only 4 miles from city centre. Bathroom with bath and shower. Car parking. 10 minutes walk to bus stop.
Very comfortable stay with a very friendly, helpful host. Stayed before and will be staying here again! Very clean accommodation with full amenities.
David
2016-09-28T00:00:00Z
Laura was excellent to talk to, whilst booking; considering my complicated work schedule and she even amended the booking for me after. Laura is more than an excellent host. I felt so welcome and the decor in Laura's home is beautiful. She goes beyond, what you can expect, the coffee mmmmmmm. I felt , so at home. Tank you Laura and see you next week.
Tina
2016-09-15T00:00:00Z
Laura was very nice and made us feel very welcome at her home. The house is very comfortable, lovely and pristine. Although she had to go out, she made sure that we knew where everything was and even left us towels and toiletries.
Francesca
2016-06-13T00:00:00Z
Really enjoyed my 2 night stay. Laura is a brill host and made feel very welcome.
Anthony
2016-08-18T00:00:00Z
Fantastic place and Host Highly recommended !!! So tidy and clean
Emiliano
2016-07-02T00:00:00Z
Very nice clean place, Laura was very welcoming!
Firat
2017-01-09T00:00:00Z
Everything was great
Jon
2017-03-17T00:00:00Z
Superb visit. Very clean and tidy house. Very friendly and helpful upon arrival and accommodating. Will definitely stay again! Thank you for a lovely visit!
David
2016-09-22T00:00:00Z
Oda Tipi
Özel oda
---
Mekan Türü
Ev
---
Konaklayacak Kişi Sayısı
2
---
Yatak odaları
Peterborough , Cambridgeshire, Birleşik Krallık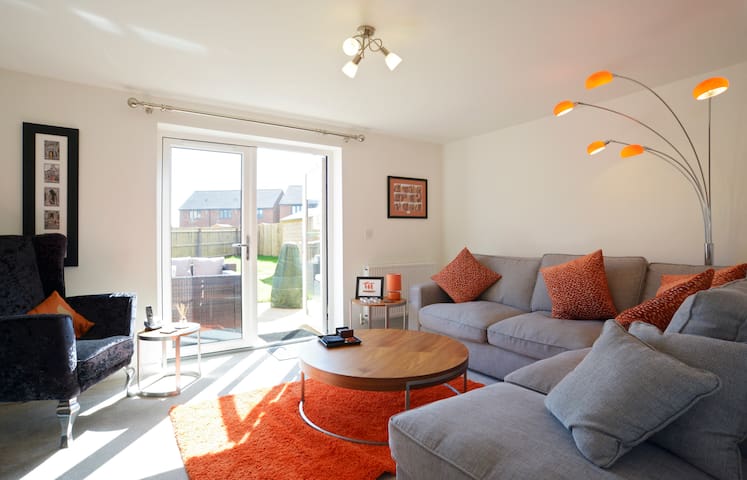 Great for boating, walking, cycling, birdwatching and fishing, our small but perfectly formed lodge is set on a lovely marina on the River Lark. Excellent base for a relaxing holiday or weekend break visiting the nearby historic cities of Cambridge, Ely or Bury St Edmunds. Fully furnished home of high quality. Ideal for a couple, can also sleep two small others on double sofabed in main room. 33ft river frontage with mooring, parking for 2 cars, small garden and sun balcony. Min. stay 2 nights.
Even if the weather is bad, the conservatory is a lovely place to sit and watch all the activity on the water. Fishing from our mooring stage is a pleasant way to pass the day. German 'Schwenk' (swinging barbecue) available.
The lodge makes an ideal stopover base for horse racing at Newmarket.
Oda Tipi
Tüm ev/daire
---
Mekan Türü
Ev
---
Konaklayacak Kişi Sayısı
4
---
Yatak odaları
Ely, Cambridgeshire, Birleşik Krallık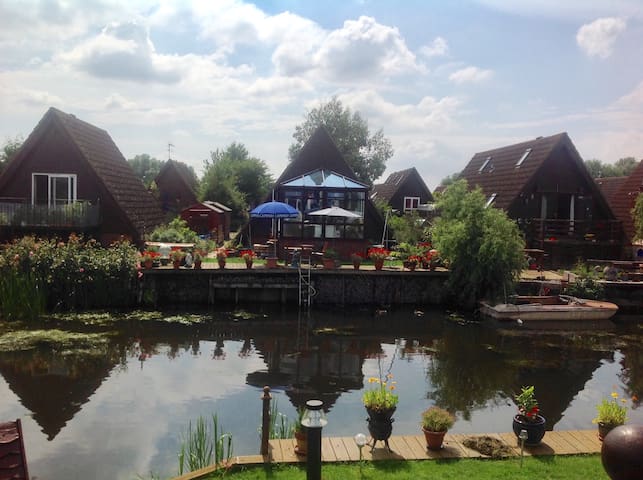 The Manger has a unique, peaceful & beautiful location just 20 minutes from Cambridge . We are situated right on the Icknield way with elevated views across Cambridgeshire with the picturesque village of Linton a short walk or 3 min drive away. The Roman Road offers great walking and biking opportunities. We also have Chilford Hall Vineyard right on our doorstep. The historic market town of Saffron Walden is 8 miles away, Newmarket the home of racing 12, The Imperial War Museum at Duxford 13.
The Manger is a comfortable 2 bedroom self contained barn conversion, newly decorated with high ceilings through out. There is a fully fitted, well equipped kitchen with new appliances. The spacious living room leads onto a gorgeous decked area with fabulous views. The bathroom is newly tiled with a new shower enclosure and bath. All tiled areas have under floor heating and the building has it's own central heating system. Breakfast Hopefully there is everything in the Manger that you need for your stay and there will be a welcome pack comprising of all you need for a good breakfast and tea and coffee (there is also a Dolce Gusto coffee machine). The property is recently decorated and comfortably furnished with its own heating controls and all tile areas have under floor heating.
We are lucky to live on one of the few hills in Cambridgeshire with exceptional views and peace and quiet. The lovely village of Linton is within walking distance where guests will find shops and pubs notably The Dog and Duck serving excellent food, as well as the Crown Inn further up the High Street. We also have the Linton Kitchen coffee shop and various other shops including a great butchers,a small organic produce shop, florist and bakers and Daryl Nantais art gallery. There are masses of walking and cycling opportunities on the roman road nearby and it is possible cycle all the way to Cambridge.
This was our second time staying and just as great as the first time. Despite the cold weather and the delicate snow the heating and underfloor heating kept us a lovely temperature, without being too stuffy. Jayne is a great host and we will book again.
Angharad
2017-02-11T00:00:00Z
We booked the Manger when it had no reviews, but we took the chance due to the detailed photos and Jayne the host being so helpful before we booked. We asked about the Internet, and she was honest and said it wasn't working great, but in a few hours she had been out and had it fixed and let us know so we went ahead and booked, and did not regret it. It is out in the country, so you will need a car, but a 20min drive to Addenbrookes, or 22mins to Newmarket to get a takeaway. We did not explore anywhere local, but there are some suggestions in Jayne's helpful welcome pack. It really is nicer than the photos. The bed was great, we bring our own memory foam topper, but there is already one there so didn't need to use it. You have your own private entrance and parking and although the Manger runs down the side of the hosts house/garden, the aspects make it still feel private. The throws on the bed and sofa are freshly washed, this makes so much difference to some places where the throws look like they have gone years without a wash. The kitchen has a dishwasher and washing machine, and we were keft the ingredients to make a cooked breakfast the first day with lovely eggs from the chickens. We will definitely book again, fingers crossed it is still available as will probably book up. We didn't meet Jayne, but she was very responsive and helpful and check-in & out was easy and meant we felt more private.
Angharad
2016-12-22T00:00:00Z
We had a wonderful stay at the cottage. It is very clean with great towels and everything was as you would expect. The beds are great and the eggs left by the chickens on site are very tasty. We will definitely be coming back!
Chris
2017-02-17T00:00:00Z
What a wonderful location and fantastic host. This apartment is comfortable, quiet and extremely scenic. Very good value and well cared for.
Gareth
2017-04-06T00:00:00Z
The manager is set back from the main road in a secluded area which makes you feel miles away from the hustle and bustle of the city despite only being 20 mins drive from the stunning city of Cambridge. It was the perfect combination of countryside and city. Jayne was the perfect host. She helped plan some local walks for me and my partner and helped with local restaurant recommendations which were super. The manger feels very much like your own house with the stunning terrace which overlooks the fields and woods surrounding Linton village. The village itself is very quaint with lots of amenities. I highly recommend Jayne's manager and would book again in a heart beat!
Lydia
2017-03-26T00:00:00Z
Wonderful stay. Exactly what you would hope for and need. Warm, comfortable, beautiful views, delicious breakfast and very good wifi. I would highly recommend Jayne's barn conversion.
Simon
2017-01-29T00:00:00Z
This was my second stay at The Manger. Please see my earlier 5-star review. This is a glorious place with a superb host. The fresh farm eggs that Jayne left in the kitchen were delicious. On my final night I ate in the village at the Dog and Duck. Great food. For a tranquil stay in a cosy, comfortable home-from-home, The Manger is hard to beat. I've already booked another visit in May. Excellent!
Ed
2017-03-29T00:00:00Z
Perfect! The Manger is a fabulous place to stay. It's cosy, warm, tranquil, and immaculate. Jayne is a delightful host. I'll definitely be back. I recommend this place very highly. There were books, DVDs, board games, and a kitchen stocked with essentials and treats. Be sure to go outside after nightfall and walk a few yards down the lane. There are few streetlights anywhere nearby so the view of the stars is amazing. Two thumbs up!
Ed
2017-03-22T00:00:00Z
Oda Tipi
Tüm ev/daire
---
Mekan Türü
Ev
---
Konaklayacak Kişi Sayısı
4
---
Yatak odaları
Linton, İngiltere, Birleşik Krallık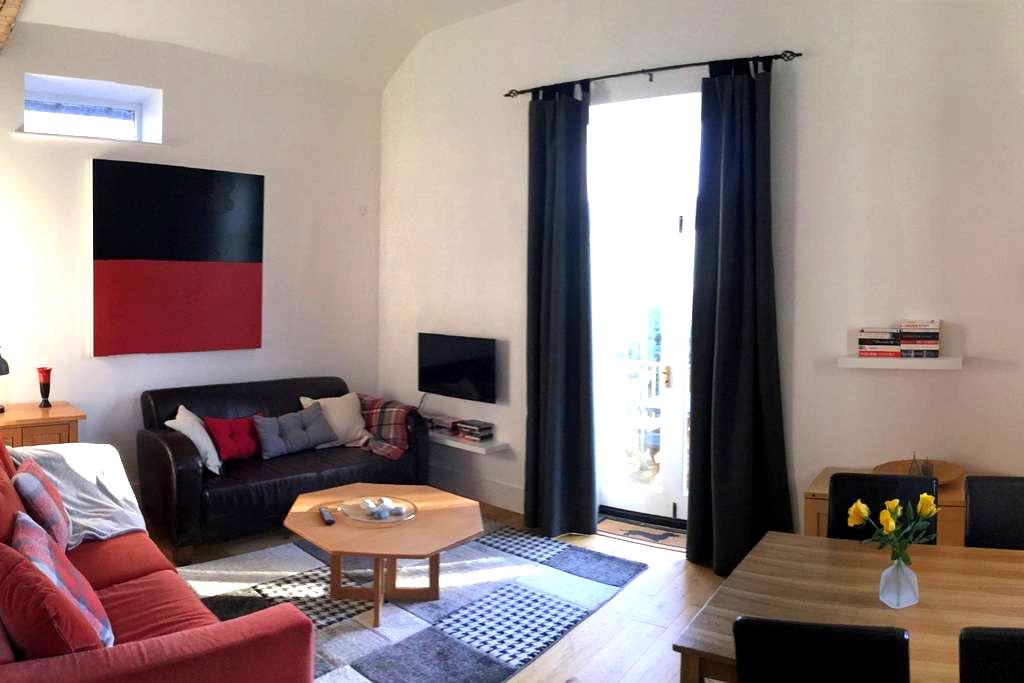 A charming old coach house, offering characterful, comfortable and well-maintained accommodation for 1-2 guests. In a peaceful, sunny position, yet within easy access of Cambridge centre (5 miles) and London, by rail.
This is the original coach house which has been thoughtfully converted. It is located to the rear of the garden in a quiet, peaceful and sunny corner. In November 2016, we upgraded the downstairs seating and redecorated throughout to ensure that our guests continue to enjoy the high standard they have come to expect. Little Shelford is a quiet attractive village only 5 miles South of the centre of Cambridge. For those who do not want to cook for themselves, there is 'Winners' Chinese Takeaway, offering Chinese and Fish&Chips and 'The Navigator' pub offering Thai food, within the village. Both are popular. An easy and pretty 15/20 minute walk will take you to the larger village of Great Shelford which boasts excellent amenities, including a standout deli (Shelford Deli), 2 supermarkets (Co-op; Tesco), a butcher, bakery, pharmacy, newsagent, 2 banks, 2 pubs, a Chinese and excellent Indian resturant. The famous Duxford Air Museum is just 4.8 miles away. There are excellent transport links available. The station at Great Shelford gives access to Cambridge and London Liverpool Street and is a 25 minute walk from the property. Alternatively, a faster service to London is available from Whittlesford station just 3.8 miles to the South. Stansted Airport is within half an hour's drive (via M11). There is a Park & Ride service into Cambridge at Trumpington, just 3 miles away. There is also a limited bus service into Cambridge from the end of Church Street.
Little Shelford is a quiet attractive village only 5 miles South of the centre of Cambridge. Cambridge is home to the world-renowned university, founded in 1209. It has a wealth of stunning period architecture, a fine museum - The Fitzwilliam, punting on the Cam river and many many attractions, plus an excellent shopping centre, including a flagship John Lewis store. For those who do not want to cook for themselves, there are local pubs - 'The Navigator' pub (Thai food) within the village. An easy and pretty 15/20 minute walk will take you to the larger village of Great Shelford which boasts excellent amenities, including a standout deli (Shelford Deli), 2 supermarkets (Co-op; Tesco), a butcher, bakery, pharmacy, newsagent, 2 banks, 2 pubs, a Chinese and excellent Indian resturant. Just a little further out is the Wandlebury Country Park and the very popular Magog Farm Shop with cafe and delicatessen. Plus there are many restaurants within a short drive. The famous Duxford Air Museum is just 4.8 miles away. The pretty market town of Saffron Walden and the cathedral city of Ely are easy day trips, as are Aldeburgh and Southwold on the Suffolk coast. Being based in The Shelfords you are based perfectly to combine the peace and quiet of the country, with access to all the local attractions.
My second stay at the Coach House was as pleasant as the first. The place is exactly as described, a nice combination of modern comfort and historic charm. In a secluded part of a lovely garden, It is nice and warm and also scrupulously clean. Gaby was a great host and made everything easy.
Keith
2016-11-23T00:00:00Z
I came to the Coach House for a quiet weekend by myself to focus on writing and it was perfect. Gaby was a lovely host, welcomed me, showed me around and checked in on me. The Coach House is a beautiful little haven, quiet, warm & cosy. It's one of the most well equipped places I've ever stayed at. There was a lovely welcome basket and a bottle of wine (which went down very well indeed) and I cooked for myself most nights. I stayed on my own but it would suit a couple perfectly. I came to work but ended up having a lovely, relaxing retreat away from it all. I definitely recommend it and I'll definitely be coming back :)
Debbie
2015-03-02T00:00:00Z
From the first moment I contacted Gaby to the moment we left, everything felt comfortable and easy. Although she wasn't around when we arrived, we were greeted by her friend Jacky who we had kept in touch with throughout our journey and gave us helpful advice to guide us to our home for the weekend. Gaby was also kind enough to recommend a localy pub for our special birthday meal so that I could book a table before we arrived! The Coach House has everything you could possibly need to enjoy a relaxing weekend and it is located in a lovely, peaceful village set away from the bustle of city life. We were easily able to get into Cambridge and find conveniently located shops, but the only noise that disturbed our stay was an errant pheasant in the morning. Instructions for using the tv, the heating and the wifi were all clearly presented and there was a wealth of information about the surrounding area. I will likely consider staying here again if I have need to go to Cambridge as it was such a lovely place to stay and would thoroughly recommend you consider staying here too. Thank you Gaby (and Jacky!)
Cat
2016-01-10T00:00:00Z
Gaby made us feel very welcome by greeting us personally when we arrived and by explaining clearly where everything was and how it all worked. Her generous welcome basket of breakfast goodies and fridge essentials was also very much appreciated, the wine especially a lovely surprise, while the items in the house matched the listing description. As for the neighbourhood - Little Shelford is a pleasant place to stay and so handy for visiting Cambridge, Grant chester, Saffron Waldon and the like. There are also good local places in which to shop for essentials and eat out.
Fiona
2015-04-17T00:00:00Z
A really lovely little place, everything as described, and I was made to feel very welcome.
Keith
2015-05-21T00:00:00Z
If I offered accommodation to guests The Coach House is exactly what I would like it to be; warm, comfortable, spotless, thoughtfully equipped and with a welcome pack that really is welcome. Gaby has made the cottage peaceful and private and a great base for exploring Cambridge and surrounds. The deli in Gt Shalford was excellent and in strolling distance. Also lovely to drive to Grantchester and walk along the river to Cambridge. It really is a lovely bolt hole. Thank you!
Lesley
2016-03-02T00:00:00Z
Gaby was a very helpful and considerate host; the welcome pack was very much appreciated. The Coach House is very clean, comfortable, with thoughtful little touches.
Phil
2015-09-11T00:00:00Z
Can't fault this delightful place - a real treat for our 4-day break. The coach house is so sweet with a delightful secluded garden area where you can sit out (indeed, we had our breakfast there in the sun one morning). It is spotlessly clean, the bed is very comfortable, and the whole place is wonderfully well equipped. Gaby has thought of everything to make her guests feel comfortable, and we especially appreciated the Welcome pack with bottle of wine. Gaby was very attentive and thoughtful, and we felt very well looked after.
Jan
2015-08-15T00:00:00Z
Oda Tipi
Tüm ev/daire
---
Mekan Türü
Ev
---
Konaklayacak Kişi Sayısı
2
---
Yatak odaları
Little Shelford, Cambridge, Birleşik Krallık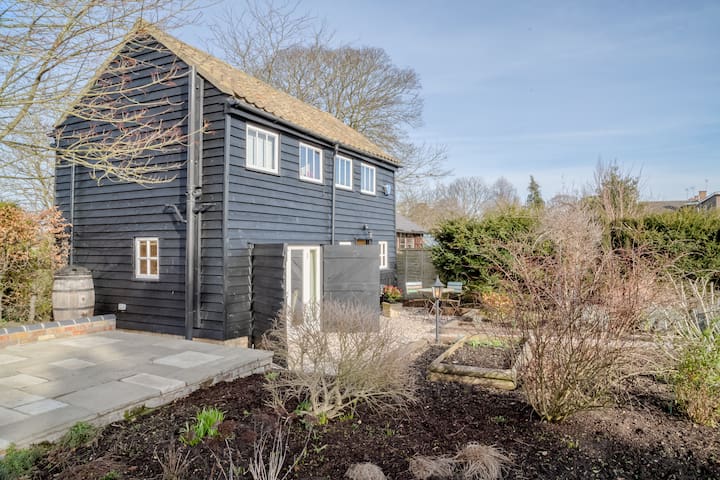 Immaculate three bed house on a quiet road, overlooking privately owned horse racing gallops. A 5 minute walk from The Kings Head Pub which serves superb food. Newmarket Town is 3 miles away. The house is light & airy with a large family kitchen, playroom & separate living room.
The property is a new build but with a really cosy feel. Perfect for a family who have small children as there is a playroom filled with toys, and a child's bedroom with bunk beds, a big wooden cot and changing station. There is a high chair in the kitchen if needed. The garden has lots of space for young ones to let off steam! There is a great outdoor patio that leads from the kitchen with large table and seating - perfect for eating outdoors.
Dullingham is a great village with fantastic pub, large play area for children, lots of country walks and a post office and local shop. Tattersalls and Newmarket racecourse are both a 5 minute drive from the property.
What an amazing house this is, we had the most amazing time staying here. We were going to Newmarket for the horse racing and Tears for Fears concert, we knew the house looked nice but had no idea how good it would be. Nothing in this house was cheap, the host has impeccable taste in fixtures and furnishings. The beds were so comfortable and everything was very clean. My Wife and Mother in law are both horse daft so the personal photos of the host and her love of the equestrian world just sealed the deal. The kitchen was extremely well equipped and the sliding doors out to the garden were a very welcome to addition to an already lovely room. I can only speculate on how such a lovely house with such personal touches is available to rent, if you want to stay in the area then I can only think you are mad to consider a decent hotel over this. The location was perfect for us, there was a local pub a short walk away but to be honest, we didn't bother as we had such a lovely time just sitting in the garden in the amazing weather. I have my own holiday rental on here which I have someone else manage (The Dundas Street Residence), I take feedback very seriously and have very high standards. This house is an absolute gem and I hope the host goes on to open a hotel with such an incredible product on service like this on offer.
Tony
2016-07-31T00:00:00Z
On entering we were faced with a beautiful house, tastefully furnished with a very welcoming feeling. The facilities were excellent once we had learnt to use the kettle/water-heater for our tea and coffee!! It was home from home and we felt privileged to be staying there.
Maggie
2016-08-12T00:00:00Z
Heerlijk verblijf gehad. Bij aankomst stond er een fles wijn voor ons klaar en een uitgebreide uitleg over het huis. Huis is van alle gemakken voorzien en is een prima uitvalbasis voor uitjes naar Newmarket en Cambridge.
Sebastiaan
2016-08-05T00:00:00Z
Louenna'a place is perfect for friends/families for a little get away. We were only there for one night for a wedding but house is beautiful, all rooms super clean and well equipped. Lovely Garden if you are there in the summer months. Louenna was very accommodating and flexible on timings and easy to contact with any queries. Highly recommend a stay here!
Lucy
2016-12-31T00:00:00Z
We stayed the weekend in Louenna's beautiful home to attend a family wedding. The house was beautifully clean, warm and welcoming...and had absolutely everything we needed..and more besides. Everything top quality...beds, linens and furnishings. Having pet ducks myself...I loved the blinds and cushions! We will be back for longer next time. Thank you so much, Julie
Julie
2016-09-25T00:00:00Z
My family and I had a wonderful weekend away in Louenna's house. It was a fairly last minute booking but this was no problem. The house is lovely and very comfortable, with a great garden and lots of toys for children.
Lotte
2017-03-27T00:00:00Z
We thoroughly enjoyed or stay at Louennas house. The house is a lovely modern home finished to a high standard throughout. It's situated in a great area just a short drive from Newmarket, with nice walks and a good restaurant close by. Louenna is very helpful and checking in and out is very easy. I highly recommend a stay at her beautiful home.
Eddie
2016-10-06T00:00:00Z
Enjoyed a wonderful stay at Louenna's place. Clean, modern, spacious and in a wonderful location. Has everything you might need.
Nick
2016-08-17T00:00:00Z
Oda Tipi
Tüm ev/daire
---
Mekan Türü
Ev
---
Konaklayacak Kişi Sayısı
6
---
Yatak odaları
Newmarket, İngiltere, Birleşik Krallık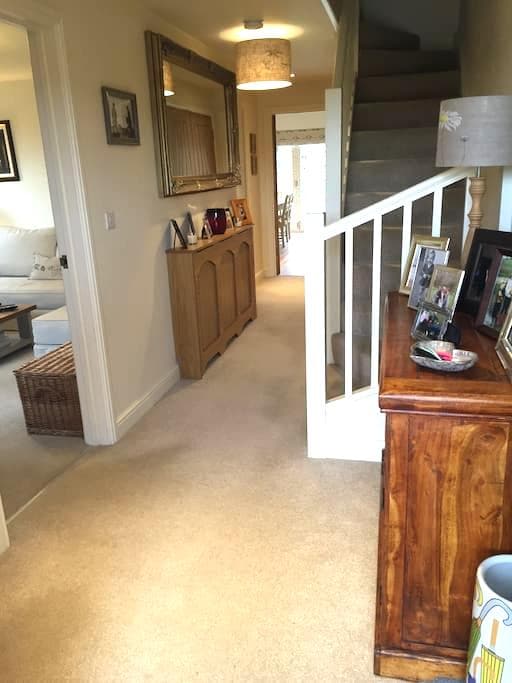 I'm offering a studio room with futon bed in my delightful barn conversion. This is suitable for a single adult guest and is situated on the 2nd floor, mezzanine area with access to an outdoor balcony. See my other listing for full details of my home
I'm offering a studio room with futon bed in my delightful barn conversion. Continental breakfast included. The room is situated on the 2nd floor, mezzanine area with access to an outdoor balcony. It is open plan above my lounge so not totally enclosed, but is private. The nearest toilet/shower is 2 floors away and thus not ideal for someone who may need access to a toilet at night, or small children.
Elton is a picturesque village, which is to be found some seven miles to the west of Peterborough. The village is quiet and peaceful, despite the close proximity of the busy A605 The village boasts an Elizabethan Stateley home, Elton Hall, two excellent public houses, two village greens, a few shops, a chapel and All Saints church.
A beautiful country village and an interesting host with a warm and welcoming home. It was a fantastic experience as a newcomer to airbnb. I felt right at home and would definitely go back if I am back in the area.
Ella
2017-01-19T00:00:00Z
Not a very quiet room. No door on the room. A lovely warm welcome.
Clare
2017-02-22T00:00:00Z
A great stay at Steve´s & Snoopy´s lovely Cottage in Elton! Steve was a great host and I was at home as soon as I entered the door! My stay was very pleasant and I met the ther guests on my arrival and we had a "United Nations" dinner (lol) seeing as we were all from distincy parts of the world! Thanks Steve! Would definitely recommend this place if you like nature and being in the countryside!
Raj
2015-11-24T00:00:00Z
Steve is a terrific host. Very relaxed, laid back, open and easy to get on with. I enjoyed eating his bread, butter, marmalades, peanut butter, sausage roll and cheese twists. It was interesting to learn of his background and especially the work he does in the beautiful village in which he lives. I look forward to spending more time with him
Mark
2015-12-11T00:00:00Z
Second time I have stayed at Steve's; excellent accommodation and freindly reception.
John
2017-02-23T00:00:00Z
Mr Steve was a very nice host. He took me out on a walk around the surrounding as i was there to take part in the spartan race over the weekends. He is very good in cooking and very nice to talk to. Thanks so much for hosting me Mr Steve.
Sky
2016-09-06T00:00:00Z
Excellent welcoming and lovely breakfast tailored to suit my gluten free diet, much appreciated! The weather was not the best but of course that is not Steve to blame. Might be back to try scullboating later in the spring.
Elena
2017-03-12T00:00:00Z
Brilliant breakfast in a stunning village.
Alex
2016-08-20T00:00:00Z
Oda Tipi
Özel oda
---
Mekan Türü
Ev
---
Konaklayacak Kişi Sayısı
1
---
Yatak odaları
Elton, Birleşik Krallık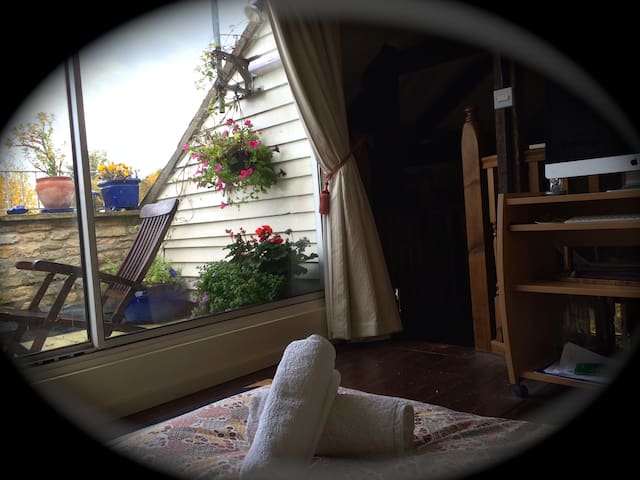 The Pumphouse is close to the historic towns of Cambridge, Ely, and Kings Lynn, and the north Norfolk heritage coast. The Pumphouse sits on the banks of the river Wissey in the corner of the new Wissey Valley Living Landscape reserve run by Norfolk Wildlife Trust. You cannot get closer to nature, nor find a more secluded retreat. With 5 bedrooms, an interior spa, and a huge kitchen, this is the ideal place for a retreat, a family reunion, a party, or just to get back to nature.
The Pumphouse is an isolated 'get back to nature' type place. Inside its industrial and contemporary with concrete, wood and brick. Outside there is the deck and barbeque, and then just nature. In front of you is the river bank with beautiful walks, and next to you is the nature reserve, teeming with birds. On the track down you will see every kind of animal, from deer to hares to geese and herons - it really is an escape. Once inside you are in comfortable easy to use space - spa, big screen TV with Sky, huge kitchen, and comfortable en-suite rooms. Oh, and we leave you with a wonderful hamper of local produce to get you going - Enjoy....... Accommodation: Ground floor: open plan living room with dining table for up to 14 people, and large open plan kitchen. AV system and wood burning stove. French doors leading to the external decked terrace and barbeque. Bedroom 1 with king size bed, and en-suite shower room. Separate cloakroom. Entrance hall with coatrack and stairs to upper floors. Spa room with views to wilderness garden. First Floor: Bedrooms 2 and 3 – both with king size beds, en-suite shower rooms and separate W.C.'s Second floor: Bedrooms 4 and 5 – each bedroom has two standard single beds, and a day bed with an additional pull-out bunk, giving sleeping accommodation for between 2 and 4 people per room. Bathroom with roll top bath, W.C. and basin.
Hilgay is rural village set off the A10 just outside Downham Market. The ancient towns of Kings Lynn to the north and Ely to the south are each a 25 minutes away by car, whilst Cambridge is accessible in 45 minutes. Downham Market is a 1 hour a 20 minute direct train ride from London Kings Cross, and then 10 minutes in cab. To the north and east of Hilgay is the glorious Norfolk heritage coast, with a fabulous mixture of beaches and saltings, atmospheric coastal towns and villages, and a rich and varied range of outdoor activities to suit visitors of all ages and interests. And all around are the vestiges of the ancient fenlands. The fens, made famous by Herewood the Wake, baffled and defeated incomers for centuries, and provided sanctuary and sustenance for the local people until they were finally drained in the nineteenth century. Local landowners employed the skills of the Dutch and the muscles of the Irish navies to dyke the rivers and cut drains through the low-lying fens so that the rich dark soil could be tilled or grassed to produce food for Great Britain's growing urban population. This Pumphouse is a reminder of this most recent chapter in the history of the fens. Hilgay has a wonderful traditional butcher and grocery shop, a pub, and a farm shop and restaurant. Within a five minute drive are the 'Boatman' at Denver sluice, the various restaurants of Downham Market, and for an evening treat the gastro-pub 'The Hare Arms' a Stow Bardolph.
It is a really luxurious and well designed house that totally relaxed our group of friends. Kitchen great, easy to cook in and well equipped. The house fitted 11 adults comfortably. The rooms were all very spacious and bright. The spa was great and the countryside around was fantastic and full of interesting wildlife. Ely nearby is well worth a visit. The Pumphouse was a real gem!
Alex
2017-03-06T00:00:00Z
This house really is an amazing space in a beautiful location. Check in and check out was so easy, the caretaker David was really helpful as was the owner David with information before we arrived. Would highly recommend this to anyone looking for a unique space for any occasion, it was the perfect place to celebrate my husband's 30th. Thanks again!!
Kiersa
2017-01-30T00:00:00Z
Beautiful property with wonderful scenic views. Perfect for a group getaway.
Suzy
2017-02-27T00:00:00Z
We have just returned home after a very enjoyable weekend at The Pump House celebrating my husband's 50th birthday. I am pleased to report that it is everything it promised to be in the listing. The house is gorgeous and beautifully decorated and the location is breathtaking. You are literally surrounded by nothing but fields, lakes and various forms of wildlife. We loved it! The host David is really helpful, responsive and easy to deal with. I highly recommend this property as a great option for a getaway from it all weekend for large groups.
Sarah
2017-03-27T00:00:00Z
Oda Tipi
Tüm ev/daire
---
Mekan Türü
Ev
---
Konaklayacak Kişi Sayısı
14
---
Yatak odaları
Norfolk, İngiltere, Birleşik Krallık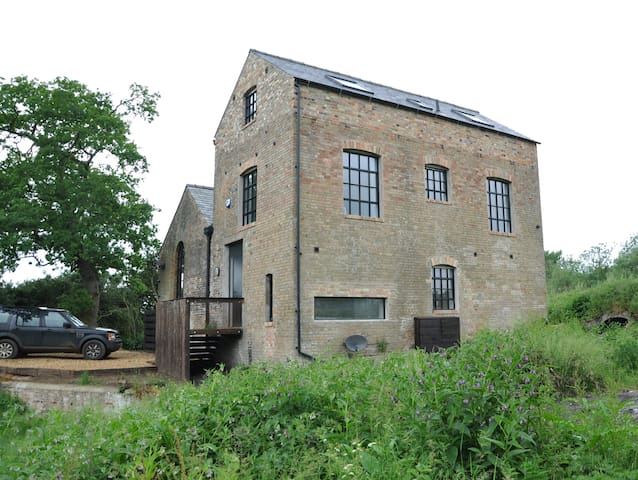 The accommodation is within a 5 minute walk of Bedford mainline station giving access to London within 40 minutes. The house is modern, clean and quiet, ideal for a short stay. Shower and bathroom facilities are shared. Shared cooking and food preparation area. Internet can be a bit slow.
The host canceled this reservation 9 days before arrival. This is an automated posting.
Irina
2016-06-30T00:00:00Z
Neal was a wonderful host and very understanding when I was late from my train. He even offered to meet me at the train station. The house is a multiple-occupancy so you get your own kitchen facilities, sink and fridge in the room which is a really good size, with bathroom downstairs.
Julia
2017-02-17T00:00:00Z
Neal met us at agreed time. He showed us our room and amenities, clearly explaining how everything worked, including locks, fire alarms etc. room was large with a clean comfy bed. House has about ten bedrooms, let to individual tenants. We had no issue using kitchen, bath, toilet or washing machine. House is as described, pretty basic, but excellent value if you're not looking for five star.
Deborah
2016-07-03T00:00:00Z
Neal was very friendly and welcoming, the room was ok and well equipped, the only thing was the shower temperature was impossible to regulate.
Sara
2016-06-30T00:00:00Z
Neal is a very friendly, reliable person. Just wanted to say that the cancellation you see before was just done by Neal by mistake, and he's done everything in his power to remedy the situation, which I really appreciated. I would not hesitate to stay at Neal's place in the future, and actually plan to do so!
Irina
2016-07-04T00:00:00Z
Neal was very helpful, humorous and kind and the accommodation was great. Highly recommended!!
Rosemary
2016-08-15T00:00:00Z
Good value for money. Nice to have your own cooking facilities. Good location would recommend
Ruth
2017-01-20T00:00:00Z
First and foremost, let me address the room. Yes the room was very clean and the condition of the room was as succinctly described as in AirBnb description. Neat and tidy except the bin which was forgotten to be emptied coupled with a chicken bone on the floor. But that is OK and minor and was cleared after i requested. As for the environment, it was not what i was expecting. Its a house which has been partitioned into many rooms. I was expecting to stay at least with the owner but ended up many other people (although they are nice people). It felt more like a hostel. It was a little troublesome to bring cutlery, plates, pot and dish soap from your room to a common kitchen to whip up a meal. Even the fridge is in the room (my preference though). As for the toilet, level one cubicle is in better condition as compared to ground floor. Overall if you are a guy who just need a decent room at very reasonable pricing for a few days, this is the place.
PETER
2016-07-10T00:00:00Z
Oda Tipi
Özel oda
---
Mekan Türü
Ev
---
Konaklayacak Kişi Sayısı
2
---
Yatak odaları
Bedford, Birleşik Krallık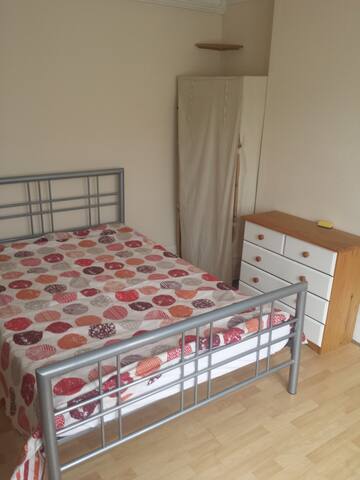 A superb, Scandinavian-style, wooden lodge situated in a gated private marina on the River Lark, on the Norfolk/Cambridgeshire border, one mile from the village of Isleham. Idyllically located, the property benefits from free, all year round fishing from its own mooring and has been renovated to a high standard.The accommodation also offers, bird watching and walks all year round.The lodge is cosy with every home comfort having been thought of.
Bedroom 1 (3.51M X 2.24M): King size bed or twin beds, sink built into cupboard, mirror and drawer unit, built in wardrobe, 2 reading lamps, DVD /TV with freeview channels ,telephone. Bedroom 2 (3.23m x 2.21m): King size memory foam bed ,sink built into cupboard,mirror and drawer unit, built in wardrobe, 2 reading lamps. Living Area Open plan living area (4.26M x 4.17M): 3 Seater leather sofa (bed),single sofa, foot rest, 3 storage cabinets with DVD's, blue ray films ,games, books.32 inch 3d TV with HD Freeview connected to 5.1 cinema system and Blue ray player, CD player.. Wireless internet , phone (calls chargeable). Patio doors leading on to conservatory. Kitchen (2.39Mx 2.21M): with double oven+ hob, microwave , fridge freezer, kettle, toaster, dishwasher Conservatory (2.36M X 2.34M) : with panoramic views. Butterfly Dining table with seating for 6 5 open-tread steps to entrance. Decking, with table and 4 chairs OUTSIDE-single canoe,3 person dinghy , rowing boat, mosaic dining table and 4 chairs Shed , BBQ, washer dryer, life jackets, oars and paddles for canoe, boats
The City of Ely offers a wonderful blend of the historic and the modern. Take your time to wander and enjoy the sights or do something energetic or just sit and watch the world go by. Ely's riverside is a favourite spot for visitors wishing to relax, take a boat trip, browse through shops and galleries, enjoy afternoon tea or simply watch the activity on the river. About Isleham The rural village of Isleham lies in the south east corner of Cambridgeshire, close to the towns of Cambridge ,Bury St Edmunds ,Newmarket ,Ely . With the River Lark running alongside the village, this is a delightful, idyllic area to enjoy as part of a relaxing break. The village boasts three churches, three good pubs, a Co-op supermarket open from 8am -10pm and a post office, as well as being within 20 minutes' drive of five good golf courses. Free fishing is available all year round on the River Lark, and with the lovely towns of Newmarket and Ely within easy driving distance, this is a great base from which to explore this lovely part of Cambridgeshire. Local Produce Fresh, Local and Affordable Meat & Eggs Thompson's Farm Butchers - a few minutes walk from the Lodge Fenrose Farm, 1 Fen Bank, Isleham, CB7 5SL - Tel: (PHONE NUMBER HIDDEN) Also at the priory garage on Saturday mornings Thompson's Farm Shop (at Fenrose Farm) is a very short walk from your Lodge (couple minutes). Thompson's Farm run a 5-Star hygiene rated butchers shop on the farm. They only sell their own produce: Pork, Bacon, Ham, Free Range Chicken and Eggs & 21 day hung Hereford Beef. They also make their own sausages and chipolatas, which are a wonderful addition to their eggs and bacon for breakfast. Fruit & Veg - Isleham & Surrounding Area Isleham Village has two large allotments. From Spring to late Autumn/Early Winter you'll see road-side stalls selling all manner of veg and fruit (when in season). Location of Local Veg Stalls; Seasonal Location 1. There are two stalls located opposite the allotments at the end of Waterside as you head from the village to the Marina. Location 2. There is often a stall in the Marina just outside the clubhouse which you can find if you turn left as you enter the Marina and follow the road to the car-park. The Clubhouse is a large brown wooden out-building where residents socialise throught the year. Great Free-House Pubs & Restaurants The Griffin (Free house) The Griffin is a warm pub boasting a wide choice of ales, larges, stouts and ciders on tap as well as the wines and spirits. The griffin also serves hot drinks (cappuccino, latte, tea etc). Good Pub Food is served daily from 12pm - 2pm and 6pm - 9pm with a traditional roast served on Sundays. The griffin has a beer garden with a children's play area and well behaved dogs are welcome at the pub. There is ample parking in the rear of the pub. The Griffin has a darts board and pool table and all major sporting events are shown on the large flat-screen television. The Griffin hosts bands every Saturday and a popular jam session on Thursdays. Please see the information board in the Lodge for current bands at the Griffin. Go to Site Get Directions The Rising Sun The Rising Sun free house is an active pub that boasts an extensive drinks menu and serves good hearty pub food. The Rising Sun in Isleham is an active sports pub with all the Sky Sports channels and three different televisions ensuring there is no cross-over when major sporting events are on. Not only is the Rising Sun a great place to watch sport, you can also play darts on their competition level board or enjoy a game of pool in the front bar. The Rising Sun has a jukebox with a good mix of old and new. The Rising Sun hosts bands on a regular basis. Please see the information board in the Lodge for current bands at the Rising Sun. Go to Site Get Directions The Merry Monk (Restaurant) The Merry Monk is a genuine treat for the area. Great food, comfortable and welcoming atmosphere with a menu to make your mouth water. Adrian, the owner and head chef, serves the highest quality British cuisine with a twist. The menu changes all the time, making the most of Fresh, local & importantly; seasonal produce. There is always something new and exciting to try at the Merry Monk. So no matter how many times you visit you'll always be surprised. Pricewise, the Merry Monk offers top-end cuisine at realistic prices. They do offer an early-bird menu and often have special taster-menu offers on.
Welcomed by host's representative who was very helpful. We had a lovely time and very pleased with the accommodation and provision of tv, dvd, games, books etc as well as a well equipped kitchen. The locality was perfect, enjoyed walks around the marina and would love to return in the summer fir some boating!
Linda
2016-12-27T00:00:00Z
Fantastic place so well set up and in a great location.
Tracy
2016-07-02T00:00:00Z
A great place for a get- away weekend!
Andrea
2016-11-30T00:00:00Z
Most amazing stay! thank you so much!
Chloe
2016-08-08T00:00:00Z
Oda Tipi
Tüm ev/daire
---
Mekan Türü
Ev
---
Konaklayacak Kişi Sayısı
6
---
Yatak odaları
Suffolk, Birleşik Krallık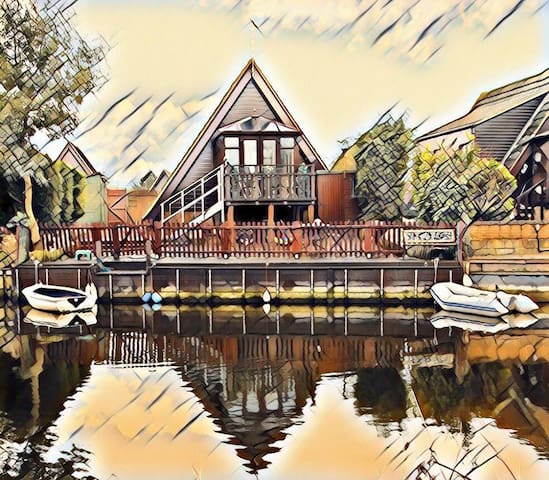 My place is close to Cambridge, great views, A14, Science Park. You'll love my place because of the outdoors space, the comfy bed, and the kitchen. My place is good for couples, solo adventurers, and business travellers.
Oda Tipi
Özel oda
---
Mekan Türü
Ev
---
Konaklayacak Kişi Sayısı
2
---
Yatak odaları
Bottisham, İngiltere, Birleşik Krallık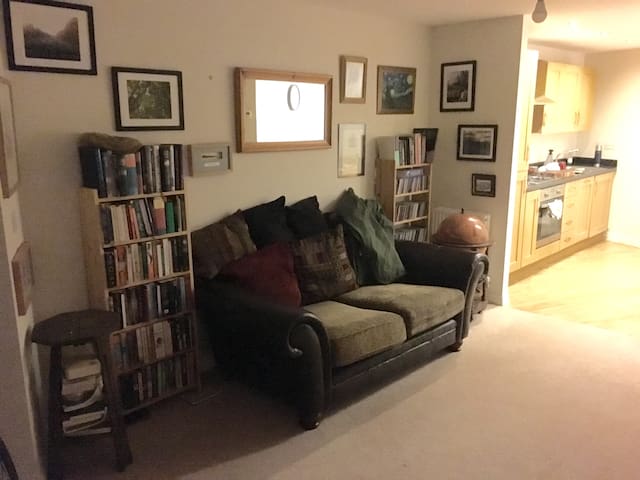 My beautiful place is close to Chippenham Park Estate, a popular wedding venue. Its also close to Thetford Forest, Newmarket, Cambridge and Bury St Edmunds. Stansted Airport is a 40 minute drive away. You'll love my place because of its history, cosiness and the location. My place is good for couples, solo adventurers, business travellers, and families (with kids).
A well kept house in a perfect location for an event at Chippenham Park and a host who could not have been any more accommodating.
Iain
2016-09-25T00:00:00Z
Very good experience and an easy process to rent. Highly recommend. House was charming and access was easy for keys etc
Josh
2016-10-02T00:00:00Z
Beautiful cottage in a ideal location for visiting the local area. Made a base for us to visit our daughter in Cambridge. First time using Airbnb and was very pleased with how easy the whole thing works and would definitely recommend. John left a nice bottle of wine and beer in the fridge along with breakfast things which was a lovely addition that I wasn't expecting.
Graham
2016-10-26T00:00:00Z
A very nice stay at the Bleak house. Ideal for us while attending a wedding party at Chippenham Park. John has been very easy to get in touch with both before and during our stay. Highly recommended!
Ann-Helen
2017-03-05T00:00:00Z
A beautiful and spacious old English cottage full of character and charm. The house is in beautiful surroundings, with horses in the adjoining field and song birds aplenty. We visited in December so didn't get the full use of the garden, which I am sure would be delightful in the spring/summertime. The cottage has its quirks, like any building of this age, so if you're looking for something super modern inside this probably isn't for you. However, if you are looking to experience a homely, quintessentially English cottage, then this is perfect.
Jay
2016-12-11T00:00:00Z
We had a very pleasant stay at Johnny's house in Chippenham. Johnny had gone to great effort to welcome us and provide us with a few items to make our stay more comfortable. The house was well stocked with supplies and breakfast foods and we were very comfortable in a house that suited our needs.
Phillip
2016-09-11T00:00:00Z
John had left a bottle of wine and more than enough breakfast for the two night stay that we had. Very clear instructions and good recommendations of places to see. Very comfortable and he left an ipod with a fantastic diverse variety of music from Dylan to the Pixies and everything in between. The beds were very comfortable and we felt at home immediately.
Ian
2016-09-18T00:00:00Z
Beautiful house in the country, quiet & relaxing. Great communication from John, would recommend!
Cecile & Adam
2017-01-29T00:00:00Z
Oda Tipi
Tüm ev/daire
---
Mekan Türü
Ev
---
Konaklayacak Kişi Sayısı
4
---
Yatak odaları
Chippenham, İngiltere, Birleşik Krallık
My place is close to public transport. My place is good for couples, solo adventurers, business travellers, and families (with kids).
New built house in a quiet area.
Oda Tipi
Özel oda
---
Mekan Türü
Ev
---
Konaklayacak Kişi Sayısı
3
---
Yatak odaları
Royston, İngiltere, Birleşik Krallık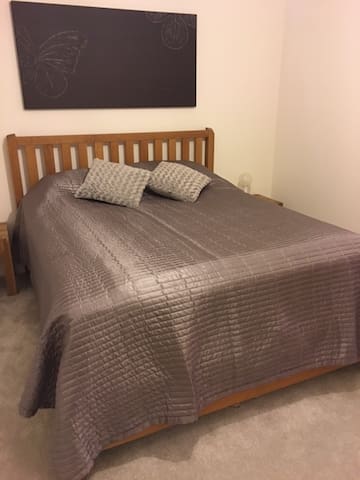 This Country estate is set in a beautiful North Essex village which has many period houses and cottages, a fine church, and public house/restaurant. London is 1 hour away and The University City of Cambridge is about 20 minutes away. This stunning listed Tudor Country House is surrounded by formal gardens which lead to the swimming pool enclosure and tennis court. The pool is heated to 28 degrees throughout June, July, August to mid September. A delight for all visitors!
This property is ideally suited for large group gatherings, either for Family, Friends or Corporate away days. It is approximately 20 minutes away from both Audley End Railway Station with easy access into London and Stansted Airport. Please note only guests who have been paid for are permitted onto the property.
Set in beautiful rural countryside, with plenty of good walks etc. The village has a high quality local gastropub, reputedly the birthplace of Dick Turpin. Only 6 miles from historic Saffron Walden and 20 minutes from Cambridge and all that the city has to offer.
We all had such a lovely time and the house was so much better than we expected! Some struggled with the lack of phone reception and internet, but was liberating and enabled us to enjoy the house, the countryside and the wonderfully friendly pub! Such a beautiful house and far better than the photos suggest (and even those are beautiful!) Really efficient and helpful communication which made it such a pleasure to book. Thank you!
Katherine
2017-03-05T00:00:00Z
We hired this fabulous house over a weekend for a surprise family birthday party. We had a wonderful time and would highly recommend it to anyone looking for an opulent countryside getaway. Caroline was great at corresponding with us and very understanding as we had requested that the house was extra warm for our arrival as we had a couple of family members that would have suffered if it were to be cold. Upon our arrival the house was lovely and warm and the log fire was roaring! The interiors of the house well exceeded the photos - it is decorated to a high standard with a great attention to detail and has beautiful original fireplaces, windows and wooden beams. There is a huge kitchen / dining area that became a wonderful hub over the weekend + two cosy sitting rooms with ample space for the whole family to sit around the fire. (There were also a number of games in the house which we played late into the night). The bedrooms are also very luxurious and comfy. (The two bedrooms with x3 single beds are in the attic space so would be unsuitable for elderly.) Caroline's house was stocked with an amazing array of luxurious toiletries, food supplies, tea + coffee and even some champagne + a birthday cake! All beds and towels were of a very high quality and all the family got two great night's sleep. The grounds of the house were beautiful and would be lovely to sit out in the summer months. A highly recommended house and a great weekend!
Kulwant
2017-01-29T00:00:00Z
Just amazing!
Marion
2017-03-19T00:00:00Z
This house is beautiful and we couldn't have asked for better hosts. We find ourselves extremely lucky as Caroline was always a call a way the whole way through from booking to the end of our stay. The little touches like all the toiletries and the chocolates and presecco which were there for us on arrival were such a lovely surprise. The hosts were great and so was the house and location. It was all ideal for the type of hen party we had planned :) we would highly recommend this place to anyone who wants a party weekend alway or a lovely family weekend away. It's a great for all occasions! Thanks again Caroline :)
Kajal
2017-03-12T00:00:00Z
Oda Tipi
Tüm ev/daire
---
Mekan Türü
Ev
---
Konaklayacak Kişi Sayısı
14
---
Yatak odaları
Essex, İngiltere, Birleşik Krallık
geniş aile evinde 1 kişi için tek kişilik yatak ile rahat tek kişilik yatak odası. Küçük masa + sandalye. iş seyahatinde ve Cambridge ziyaretçiler için harika konumu. Histon dükkan ve çeşitli barlar ile büyük bir köydür! Cambridge + Bilim / Vizyon Parklar yakınlarındaki. Otobüs durağı 100m Cambridge merkezine almak için. cadde otopark kapalı. Bedava internet. mutfak kullanın. Orada vb temizliği için hiçbir ek masraf ve fiyat bir yardım kendinizi çay veya kahve, tahıl veya tost bir seçim kahvaltı dahildir.
Bir yerleşim sokakta geniş bir dönem 1930 evinde Rahat ve konforlu tek kişilik yatak odası. Oda ön bahçeye bakmaktadır. Bu, bir tek kişilik yatak bulunmaktadır giysi asmak için kapı kanca.
Histon bir köy yeşil ve ördek gölet ile güzel bir İngiliz köyü, tüm yürüme mesafesinde büyük bira ve yemek sunan 5 barlar, aynı zamanda bir Hint ve Çin restoranı ve fish & yonga dükkan bulunuyor. Bir banka, 2 süpermarketler ve bir postane de (URL HIDDEN) nehir Cam ve ilgi yerlerde punting, ziyaret etmek için birçok müze var Cambridge tarihi üniversite kenti yakındır. iş yolcuları için biz Vizyon Park ve Bilim Parkı yakınında bulunmaktadır.
It was a very last minute thing and Jonathan did his utmost to accommodate me!! As with most AirBnBs the room served just fine, the bathroom was perfectly O,K breakfast was offered bu had to be declined. There are plenty of boozers in Histon, the RedLion is good, the Phoenix chinese is EXPENSIVE and has poor service all within a five minute walk.
Jules
2016-10-05T00:00:00Z
The real deal! Value Location Authentic I have stayed at different 9 flats every night consecutively. This is the one I stuck with. Wish I could stay longer. John and Sally were so genuine.
Scott
2016-06-18T00:00:00Z
Kindly and very happy and helpful host Thank you for inviting me to your house and for the all advice I had from you
Mohamed
2016-07-08T00:00:00Z
Great hosts. Lovely family and beautiful house. They kindly let me stay way pass my checkout time as I requested on the day. Very kind people. The house was very clean, quiet and nice. Tastefully decorated.
Aro
2017-03-19T00:00:00Z
This was the perfect place to stay. Excellent hosts in an ideal locatiion for me. The room was exactly as I had expected and I will be staying there again.
Susan
2017-02-15T00:00:00Z
Sehr freundliche Gastgeber und ein schönes Haus mit sehr gutes Preis-Leistungs-Verhältnis!
Sylvia
2017-03-07T00:00:00Z
Lovely room and friendly hosts. Would stay there again. Thanks!
Natascha
2016-12-16T00:00:00Z
My stay was very enjoyable and is my third visitor. The location is ideal for my needs and convenient for shops etc.
Susan
2017-03-03T00:00:00Z
Oda Tipi
Özel oda
---
Mekan Türü
Ev
---
Konaklayacak Kişi Sayısı
1
---
Yatak odaları
Histon, Birleşik Krallık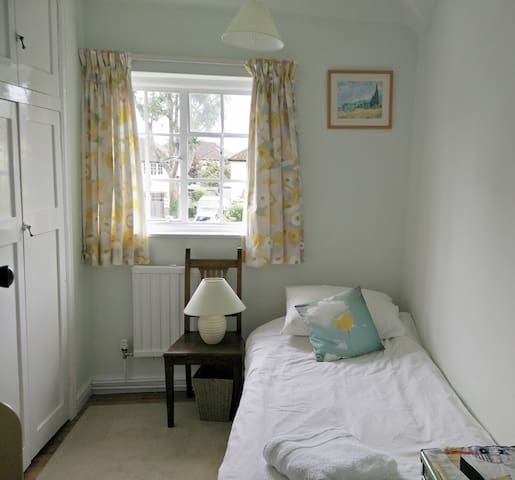 Lovely room in Impington, near the famous Walter Gropius's Impington village college and close to centre of Cambridge. Historic towns of Ely, Newmarket, St Ives, Bury St Edmunds are close and access to London is easy by car (A14 and M11) and train (50 mins from Cambridge station) or a little more from the near Waterbeach station avoiding going to Cambridge center. We are friendly, welcoming and want to help your stay with us be a pleasant experience.
At our house, you'll get a warm welcome in a clean and modern setting. The house is a large, modern but cozy terraced house with double glazed windows and central heating. We have a lovely small rear garden. The room is an airy small double room with a comfortable double bed and overlooks the fields, which makes it the perfect place to enjoy the magnificent Cambridgeshire sunsets. There are a shower and a bathroom with toilet on the same floor as the room. There is another toilet on the ground floor. We have a front lounge with sofas and through the back, there is the kitchen and the dining room with a sofa as well. You can help yourself to a breakfast, tea, coffee, cereals, toast.
Impington is a lovely village with a lot of green places and with a very popular duck pond. We have several good pubs, shops (Coop, Tesco), post office, bank and we also have an Indian and Chinese restaurant, Pizza and Fish&Chips Take Away. All of them are within walkable distance (15 minutes) from the door of the house.
Lovely house set away from the main hustle and bustle but still close enough to explore. Rita was very friendly and welcoming
Andrew
2017-03-16T00:00:00Z
It is my second stay here. Nice place to stay, beautiful surroundings. The hosts are very friendly and helpful.
Veimar
2017-03-24T00:00:00Z
Rita's place is very comfortable and quiet - ideal if you're working at the Science Park & not far from central Cambridge either. Thanks Rita for the stay!
Stephen
2017-02-01T00:00:00Z
Once again, a great stay at Rita's place. Really great family, a lovely home.
Elliott
2017-02-14T00:00:00Z
Every part of the house was comfortable, neat and clean. We were made welcome by every member of the household, including the dog. We would recommend it as a good place to stay, and excellent value.
Colin
2017-02-06T00:00:00Z
We had a lovely stay at Rita`s place. It is located in the beautiful village close to Cambridge, and it was a perfect chance to experience both the English countryside (I enjoyed my morning walk so much) and explore Cambridge. The house is beautiful, the room is cosy and warm, and the hosts are really, really great. We had a great time. Thanks guys a lot! Highly recommended!!!
Aleksandra
2017-02-12T00:00:00Z
This is a great location if you want to be just north of Cambridge. It is a quiet rural setting just off the A10. I was ideal for me as I was working in the Cambridge Science Park. Rita & Eduardo were excellent hosts. The guest room is very comfortable & you have access to all the amenities. I recommend staying at Rita's & hope to do so again
Richard
2017-03-02T00:00:00Z
Amazing! What a great place to stay!! Clean, tidy, warm and welcoming.
Elliott
2017-01-27T00:00:00Z
Oda Tipi
Özel oda
---
Mekan Türü
Ev
---
Konaklayacak Kişi Sayısı
2
---
Yatak odaları
Impington, İngiltere, Birleşik Krallık
Double bedroom in quiet neighborhood in a private house on outskirts of Soham, 5 miles from Ely train station (good connection to Cambridge and London). Bathroom and kitchen shared with the owner.
Great welcome, excellent base for us as we just needed a room to sleep in. Good hosts - Martina made us very welcome to use the kitchen, lounge etc, Very good value for money.
Vicky
2016-10-16T00:00:00Z
Oda Tipi
Özel oda
---
Mekan Türü
Ev
---
Konaklayacak Kişi Sayısı
2
---
Yatak odaları
Soham, İngiltere, Birleşik Krallık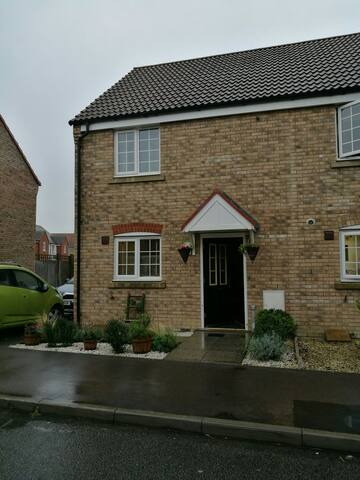 Tam fiyatlandırmayı görmek için tarihleri görün. Ek ücretler uygulanır. Vergiler ilave edilir.