Modern "RORBU" / apartment - 1. floor - overlooking the main ship route to Bergen - from the balcony see the biggest cruise ships pass by. 3 bedrooms, modern standard, fully equipped, an hours drive from Gateway to the Fjords - Bergen. Fishing is free. Freezer (98 liters) provided. Rent a boat by special request. We have small boat (14 feet, 5 HP). Larger boat may be provided by third party. 5 minutes to local shop. 20 min. to nearest gas station. 30-40 min. to big shopping mall and cinema
This is an opportunity to experience Norway by the Fjords. 50 meters from the shore, with an unprecedented view across the Herdla fjord, the main northbound shipping route from Bergen
This is a drone video clip of the facility: (URL HIDDEN)
We enjoyed the stay in this place very much. The view over the sea is fantastic! The rooms are nice and there was enough space for the five persons we have been. Kitchen is well equiped. Even with dishwasher! We have been here mainly for fishing and fishing was really good. I want to come back again.
Daniel
2016-08-15T00:00:00Z
Beautiful place and a very nice host!
Bård
2016-05-18T00:00:00Z
We had a wonderful time at the house! The house is well equipped, clean and has a stunning view over the sea. Tor was responsive and waited for us in front of the house at our arrival. It is really magical to awake in the house and see the sun rise behind the islands! The sea is only 10 meters away from the house. The house is situated in a very calm place, but you can easally drive to the village or Bergen that is only an hour away by taking a great road. We highly recommend to stay here!
Joyce
2017-01-01T00:00:00Z
The apartment is great: equipped with an open-plan kitchen, lots of kitchen equipment and lovely interior, there are several bedrooms ideal for a stay of many visitors coming to the islands of Oygard. To landscape is stunning and the remoteness of the places nearby make this an ideal vacation for people who like to enjoy nature and the sea. There is plenty to see at the villages/ islands around and Bergen is just 50min away (by car or by bus).
Manja
2017-02-26T00:00:00Z
Very cosy apartment in a picturesque scenery. We had a very pleasant and relaxing stay - despite the cold and rainy weather on the island.
Wiebke
2017-02-02T00:00:00Z
This is a fairytale
Alexander
2016-08-04T00:00:00Z
Oda Tipi
Tüm ev/daire
---
Mekan Türü
Daire
---
Konaklayacak Kişi Sayısı
6
---
Yatak odaları
Hellesøy, Hordaland, Norveç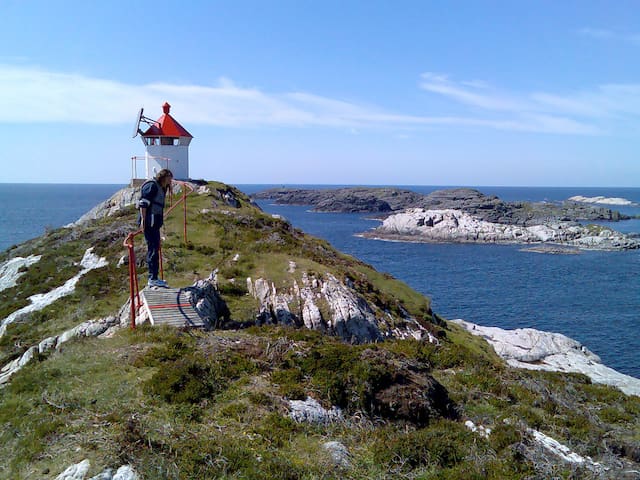 Völlig großes Haus (200m2) mit einem privaten Kai / Boot ausgestattet. Wunderschön gelegen auf Norways "Key West". spektakuläre Aussicht vom Haus zum Leuchtturm und die Küste. Bushaltestelle, 400mtr, Geschäft 3 km / oder 400mtr mit dem Boot durch den Kanal, Stadtzentrum von Bergen 1 Stunde Fahrt. Boot mit Außenbordmotor zur Verfügung. Perfekt für; Angeln, Tauchen, Kajak, Radfahren, Wandern, nicht den Kopf ruht / Achtsamkeit zu erwähnen! Boot w / Außenbordmotor zur Verfügung, werden Sie für Benzin / Öl zu bezahlen. einige Fanggeräte.
Dieser Ort gilt als Key West an der Spitze einer Reihe von Inseln erstreckt sich nach Norden / Westen von Bergen, entfernt. Die Atmosphäre ist entspannt und gemütlich. Das Haus befindet sich vom offenen Meer zum Fjord neben einem Kanal mit überqueren. neben dem Kanal gibt es gemütliche boathouses und traditionellen kleinen Laden, wo man alles aus dem täglichen Lebensmittel Fanggeräte zu bekommen. es gibt auch ein Pub mit allen Rechten. zum Angeln, Kajakfahren und Tauchen, das ist wirklich eine perfekte Lage. der Wirt ist mehr als bereit, verborgene Geheimnisse zu zeigen.
Oda Tipi
Tüm ev/daire
---
Mekan Türü
Ev
---
Konaklayacak Kişi Sayısı
12
---
Yatak odaları
Øygarden kommune, Hordaland, Norveç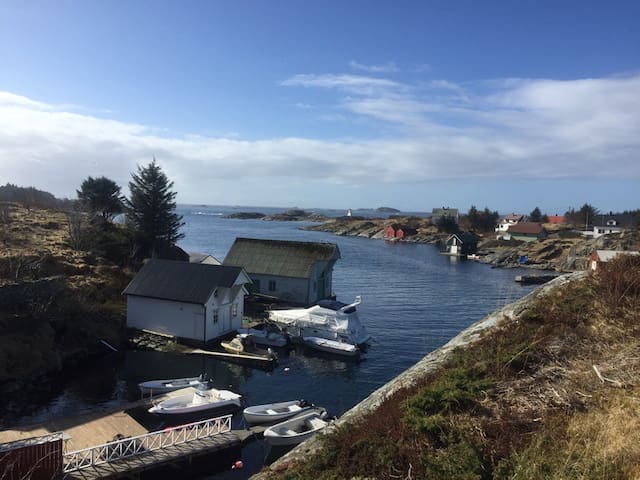 Cabin is situated with great views, great hiking, is completely at sea. Possibility to rent boat. 400m to grocery and gas station. Is sunny and very private. You will love the place because of the atmosphere, secluded outdoor area and opportunities for fishing and hiking. The cabin is super for couples, whether you are alone or a small family. It is about 50min from the center of Bergen and Flesland Airport. 10Min drive to Rong where there are swimming pools, sauna and therapy pool.
The Cabin is located 25m from the sea in a private quiet area. In season it is possible to rent a boat.The nearest grocery store and petrol station is aprox 400m from the cabin.Good possibilities for fishing and hiking in the area. The cabin suits couples as well as a small family. It is aprox a 50min drive from The Airport and also from the Bus / Train station in Bergen. 10 min drive from the cabin to heated pool ,sauna,thermal pool and jacuzzi.
Kenneth is a excellent host. It was a pleasure to be his first airbnb guests this weekend. Everything as expected or better! Very good location if you want to go kayaking or diving.
Ola
2016-12-04T00:00:00Z
Amazing place with lovely location - perfect place to take a rest, feel the Norwegian crystal air and to hear the silence - Astri & Kenneth are very helpful and friendly people - fully recommended :) !
Jakub
2017-01-15T00:00:00Z
Super Polecam !!!
Piotr
2017-03-12T00:00:00Z
Cabin is cozy and full equipped. We loved the Kamin. Kenneth and Astrid are a lovely host-couple, they cook marvelous local food and keep the cabin in top state ! and because they live near by, the respond in within minutes. We had great stay and now we have 2 new friends in Norway :)
Ruben
2017-02-27T00:00:00Z
Hyggelig vert med koselig hytte! Rent og pent, og med fyr på peisen og varm kaffe da vi ankom fredag ettermiddag - akkurat hva vi trengte. Anbefales!
Siri
2017-03-19T00:00:00Z
The cabin is awesome(clean, warm, very good equipped).The standard is high, it is very good located (near like 10 min walking shops / fishing spots / public transport). Kenneth is supporting and helping as much as needed, so don't worry about anything. This offer is with all needed stuff( towels / bedclothes / kitchen stuff), so You don't need to take it with You. All needed stuff is on place. This 5 days was a awesome adventure thanks to Kenneth and His great cabin. We will be back for sure.
Marcin
2017-03-28T00:00:00Z
It was a pure pleasure to be hosted by Kenneth. Fresh welcome coffee and burned fire place.
Wojciech
2017-01-22T00:00:00Z
Very kind host and very cosy house. The best for pause from city life :) 10/10
Jakub
2017-02-06T00:00:00Z
Oda Tipi
Tüm ev/daire
---
Mekan Türü
Kulübe
---
Konaklayacak Kişi Sayısı
5
---
Yatak odaları
Øygarden, Hordaland, Norveç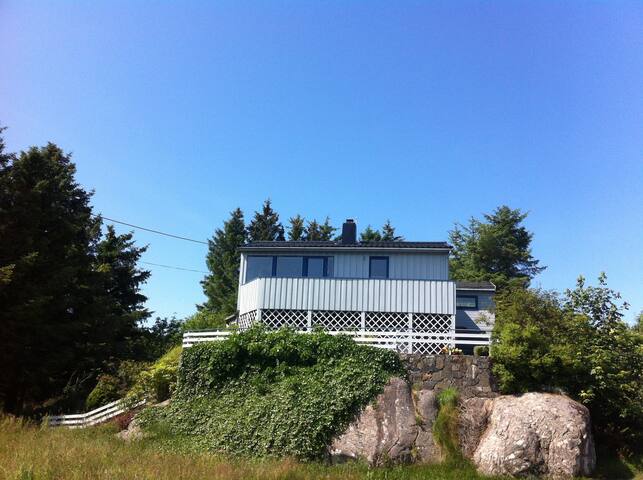 The place is situated by the sea with fantastic swimming and fishing, private boat dock, a small bay with sandy beach, excellent diving conditions. You'll love my place because of the outdoor area, the sea, mood, light and silence. . My place is great for couples, travelers alone, business travelers, families (with children) and groups.
A breathtaking ocean views and unique fishing!
Cozy environment with swimming and enjoy with good friends.
The host canceled this reservation 153 days before arrival. This is an automated posting.
Pawel
2017-03-19T00:00:00Z
Oda Tipi
Tüm ev/daire
---
Mekan Türü
Kulübe
---
Konaklayacak Kişi Sayısı
9
---
Yatak odaları
Øygarden, Hordaland, Norveç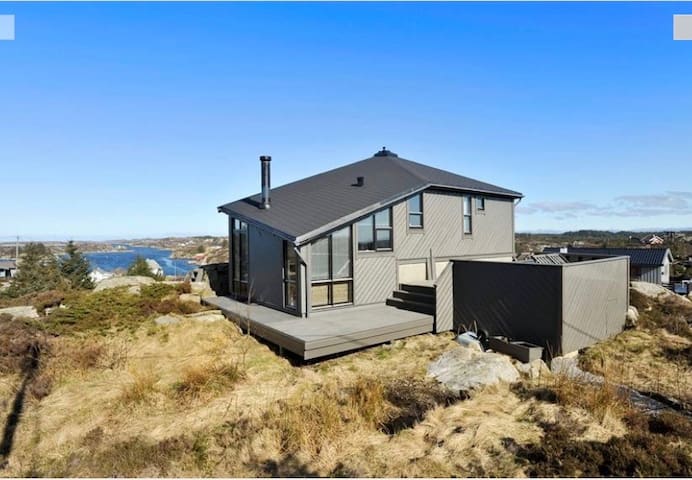 Nautnes Fiskevær ligger 1 time unna Bergen sentrum, det går buss til Bergen hver time. Det er også muligheter for å leie båt og det er gode fiskeplasser i nærheten. Nautnes Fiskevær is 1 hour from Bergen city, it´s going buses every hour direcly.
Oda Tipi
Tüm ev/daire
---
Mekan Türü
Kulübe
---
Konaklayacak Kişi Sayısı
4
---
Yatak odaları
Tjeldstø, Hordaland, Norveç
Cabin by the sea in western Norway.
Oda Tipi
Tüm ev/daire
---
Mekan Türü
Kulübe
---
Konaklayacak Kişi Sayısı
6
---
Yatak odaları
Alvheim, Hordaland, Norveç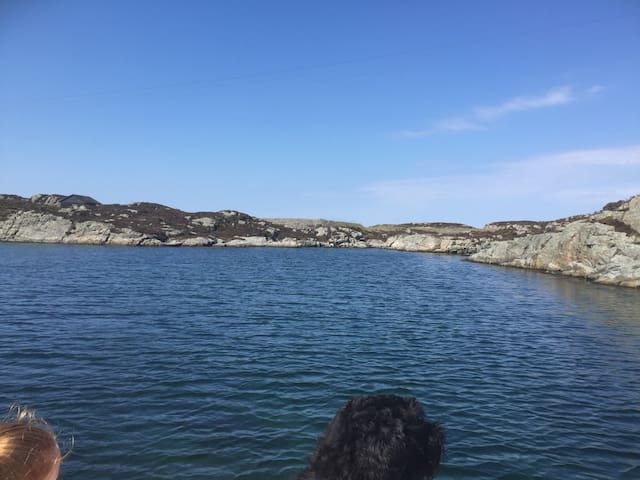 New fisherman apartment located at the edge of beautiful Øygarden. Bring the club, family and friends. Good starting point for tours in the North Sea trail. We have boats for rent. This fisherman's cottage contains 4 beds + 2 mattresses on loft. Check out Heggøy rorbuer
Great scenery out towards the open sea. Good fishing. Perfect for recreation and relaxation. Silence. Rich birdlife. FISHING, boating, scuba diving, cycling, lovely walks, both on land and at sea. We have a total of 23 beds in 3 rorbuer / 5 independent units.
Great scenery and a rich birdlife. Quiet and calm. North Sea as its nearest neighbor.
Through the entire process from asking questions requarding the house until the day we left, both Janikke and her husband were wery welcoming and helpful.. We were the first to use the upstairs place and it was great.. It is locateded in a very nice place close to great fishing spots. Thanks for at great first time experience here on AirBNB hope to visit sometime again :-) Cheers
Ulrik
2016-05-17T00:00:00Z
Fantastic, restful break. New, clean accommodation and stunning location. Hosts were so helpful, and boat hire and fishing a real highlight. Would definitely recommend this beautiful spot.
Megan
2016-08-23T00:00:00Z
The house is very confortable, well organized with new furniture. The view on the fjord is incredible, especially during sunrise. You can have nice boat trips, fishing tours or just pleasant walking in the surrounding areas. Special thanks to Jon always helpful and friendly
Michele
2016-08-21T00:00:00Z
Oda Tipi
Tüm ev/daire
---
Mekan Türü
Daire
---
Konaklayacak Kişi Sayısı
4
---
Yatak odaları
Øygarden, Hordaland, Norveç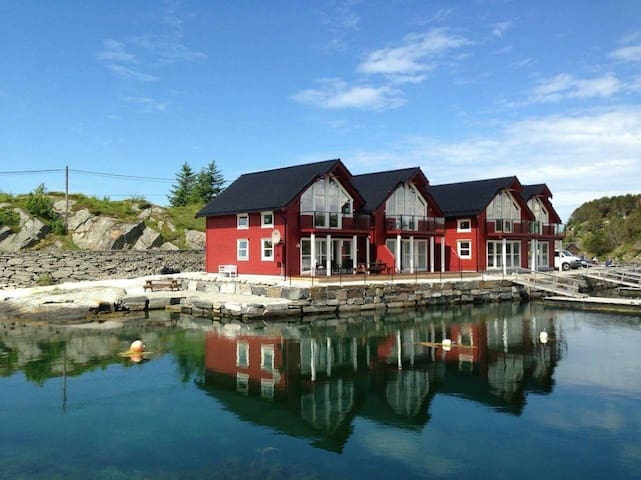 Completely new fully furnised boathouse for rent. Perfect for relaxing, fishing and walks in fantastic nature. Boats are avaliable for renting. 1 hour drive from Bergen city. The boathouse have two condos, 1 floor and 2 floor. Both with 2 bedrooms.
Situated in a good fishingarea. Boats for rent. Great nature for hikes/walks and cykling and other sea- activities. Perfect for recreation. Stressfree zone. We can house up to 24 people in our boathouses. 5 different appartments/ boathouse.
Great nature. Located next to the North sea. Recreation.
Oda Tipi
Tüm ev/daire
---
Mekan Türü
Daire
---
Konaklayacak Kişi Sayısı
4
---
Yatak odaları
Hordaland, Hordaland, Norveç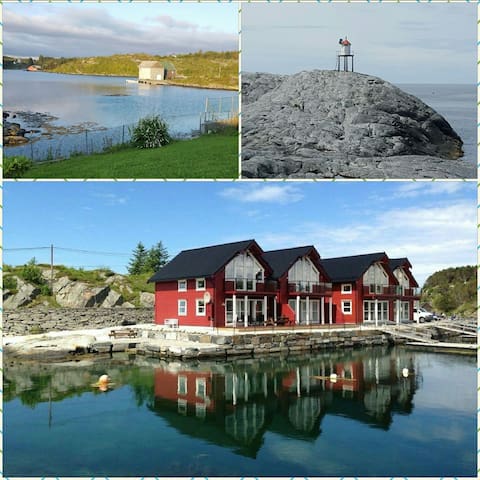 New, nice cottage on Radøy outside Bergen. 6 beds. Opportunities for boat, surfboard, kayak and bike rentals. Good fishing. Swimming for young and old.
In the area there are hiking, fishing charters, kayaking, boating, swimming at a private beach belonging to the cabin area.
The lodge is located in a cottage field with 9 other cottages. Each cottage has a goal empty.
Oda Tipi
Tüm ev/daire
---
Mekan Türü
Kulübe
---
Konaklayacak Kişi Sayısı
8
---
Yatak odaları
Bøvågen, Hordaland, Norveç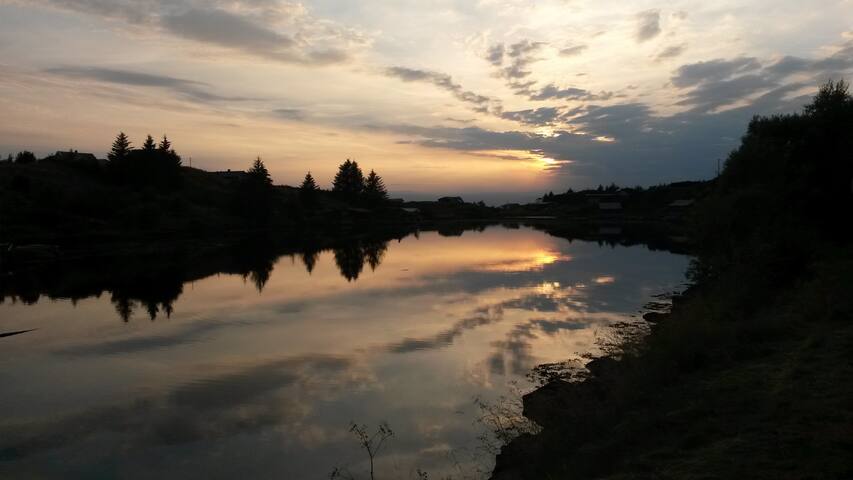 Dies ist ein altes Bauernhaus, nur wenige Minuten. zu Fuß vom Meer. Inmitten von Bauernhöfen. Ideal für alle Altersgruppen und Familien. Kanu, Kajaks, Schwimmwesten zur freien Benutzung. Spielzeug für drinnen und draußen für Kinder. Ruhig surrondings, Ruhe und Entspannung, aber auch viele Wanderwege, Angeln und andere Aktivitäten am Meer zu tun. Groß für Beeren- und wild in der automn Kommissionierung Pilz. A "weg von all" Art von Hotel. Tagesausflüge nach Bergen einfach.
Dies ist ein Rückzug vom hektischen Stadtleben. Das Haus befindet sich in einer wunderschönen Umgebung ein paar Minuten vom Meer entfernt, wo Sie Kajak können, Kanu, Fisch, Set Krabbenfallen oder tauchen. Es gibt viele Wanderungen in der näheren Umgebung, wo man Beeren und essbare Pilze pflücken können. Norways Kulturstadt, Bergen ist nur eine Stunde Fahrt. Der örtliche Supermarkt ist ein 6 Minuten mit dem Auto.
Ländliche Umgebung, wo man weg von allem und wieder mit der Natur zu erhalten.
El entorno es realmente excepcional y el cottage es como de cuento. Ideal para desconectar del mundanal ruido y disfrutar de la naturaleza. Muy recomendable para cualquiera que quiera ir a pescar, ir en bicicleta, etc...
Josep
2015-08-10T00:00:00Z
Nice place a bit remote.
Bruno
2016-08-12T00:00:00Z
We did immediately feel at home in this cosy and spacious cabin, fully equiped with all we needed - and more. Beautiful surroundings. The host was helpful and friendly. We would not hesitate to go there again!
Manuel
2015-06-29T00:00:00Z
Casa acogedora y perfectamente equipada. La comunicacion con la anfitriona fue fluida y sin ningun problema. La descripcion dada en la pagina se ajustaba perfectamente a la realidad. La casa ofrecia informacion detallada de numerosas actividades y rutas para realizar en los alrededores. Recomendaria esta casa sin dudarlo.
Alejandro
2015-11-24T00:00:00Z
Great accommodation ! Iren was helpful and nice with us. The house is fully equipped for adventures (canoe, bike, swimming suit, fishing line ...). Great place for kids also. The area is really nice and quiet.
Elsa et Mathieu
2015-09-24T00:00:00Z
We had a nice stay in radoy. The house is in a very quiet place. There many areas to go hiking. In the house, there are many things for the stay, like children games, films... We enjoy our four days there.
magali
2015-09-01T00:00:00Z
Nous avons passé un merveilleux sejour dans cette jolie et confortable maison grâce notamment à la générosité des hôtes qui mettent à disposition leur canoë et leurs kayaks La pêche a été miraculeuse comme la cueillette de champignons et de myrtilles Le système du barbecue est particulièrement judicieux et nous a permis de nous régaler Nous y avons été très heureux
constance
2016-08-22T00:00:00Z
We had a lovely time at the cabin, it is basically equipped but we didn't want for anything. The use of the boats was a great bonus for us and spent many days as family canoeing and kayaking in the lovely creek nearby. The garden is spacious for the children to play in with plenty of outdoor toys. The area is very quiet and remote and would suit people who love the outdoors and tranquility. Neighbouring farmers came and took our children to feed the sheep and gave us free eggs from their chickens. Iren was a wonderful host and couldn't do more for us, even sourcing a cot, baby life jacket and baby carrier which saved us a lot of time and trouble. We were welcomed with basics such as tea, coffee and spaghetti on arrival which was thoughtful.
Oliver
2015-08-02T00:00:00Z
Oda Tipi
Tüm ev/daire
---
Mekan Türü
Kulübe
---
Konaklayacak Kişi Sayısı
6
---
Yatak odaları
Radøy, Hordaland, Norveç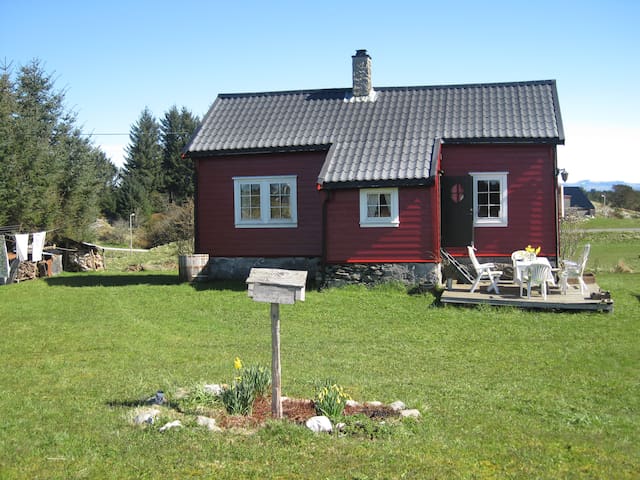 The apartment is located in an old merchant houses on the quay with sea on your doorstep. Perfect for those who enjoy sea and nature. Possibility to rent a boat for fishing and hygge.Liten cozy village with nice people
Det var et flott sted å være i nærheten av flere klatrefelt. Knut var en utmerket vert, og vi nøt oppholdet i sjørike omgivelser, med en dupp i badestampen fylt med saltvann.
Lisbeth
2016-06-29T00:00:00Z
El viaje hasta las casa fue muy bonito. Cuando llegamos, vimos que la descripción de la casa y las fotos coincidían perfectamente con lo que allí encontramos. Knut nos recibió muy amablemente y nos mostró la casa por fuera y por dentro. A parte de lo increíble y precioso que era todo, él nos preparó el jacuzzi para que cuando llegásemos estuviese listo, y nos dijo que podíamos usar los kayacs, haciendo de la estancia algo aún mejor. Las vistas desde la casa eran increíbles, así como la propia casa. Espaciosa y acogedora. Sin duda, repetiremos.
Alba
2016-05-10T00:00:00Z
Very nice place to stay, with beautiful scenery quiet environment. There are convenient places for fishing. The condition of the cabin is very good. The price is cheap. The host is very kind and provided us the sheets and duvet covers. The host drove us to the bus stop when we left. We had a very nice time in the cabin. Very impressive trip.
Yu
2016-03-28T00:00:00Z
Nice host. Spacious house perfectly located for kayaking, diving or just enjoying fresh ocean air from the dock. Highly recommendable for anyone who needs an escape from the city life in Strilelandet only 50 min away from Bergen.
Gerd
2017-02-26T00:00:00Z
The host is amazing. Really enjoyed our stay. The house is huge and amazing. Extremely clean and the host really helped us in every possible way. It's up to date house extremely cosy and very nice. I will strongly recommend people to stay here at least for sometime and get an amazing feel. Thank you so much for the lovely and amazing stay. Host allowed us to use everything which was there in the house as our own. Which is really amazing. Once again thank you so much for the lovely stay. Really loved it. Strongly recommend people to have amazing experience
Dhaval
2016-06-07T00:00:00Z
Oda Tipi
Tüm ev/daire
---
Mekan Türü
Daire
---
Konaklayacak Kişi Sayısı
6
---
Yatak odaları
Øygarden, Hordaland, Norveç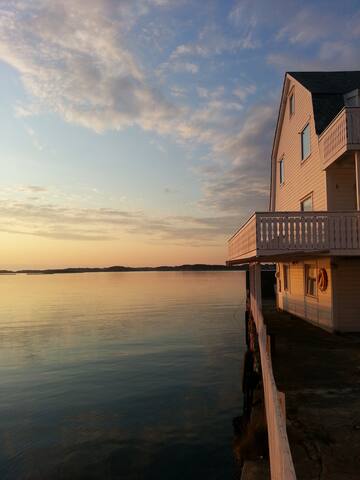 Het groene eiland met de oceaan en water. Fantastische vissen 3 minuten in zowel de oceaan en het water. Mooie landschappen en hoge bergen. Het huren van een rom in mijn huis op mijn boerderij met het delen van keuken, badkamer en woonkamer.
To miejsce nazywa się 1000 rok miejsce na zielonej wyspie RADØY i jest główną atrakcją turystyczną każdego kraju zarówno w zakresie hodowli, przyrody i wędkowania. hale treningowe, basen, sklepy, bank, sklep monopolowy, usługi publiczne, solarium, stacja paliw znajduje się 2 minuty od domu samochodem. Zawarte w cenie dostaje odwiedzający również doświadczenie starą farmę i pamięci kulturowej 1500 roku, gdy właściciel jest dostępny.
Oda Tipi
Özel oda
---
Mekan Türü
Ev
---
Konaklayacak Kişi Sayısı
2
---
Yatak odaları
Manger, Hordaland, Norveç
Oda Tipi
Tüm ev/daire
---
Mekan Türü
Ev
---
Konaklayacak Kişi Sayısı
6
---
Yatak odaları
Øygarden kommune, Hordaland, Norveç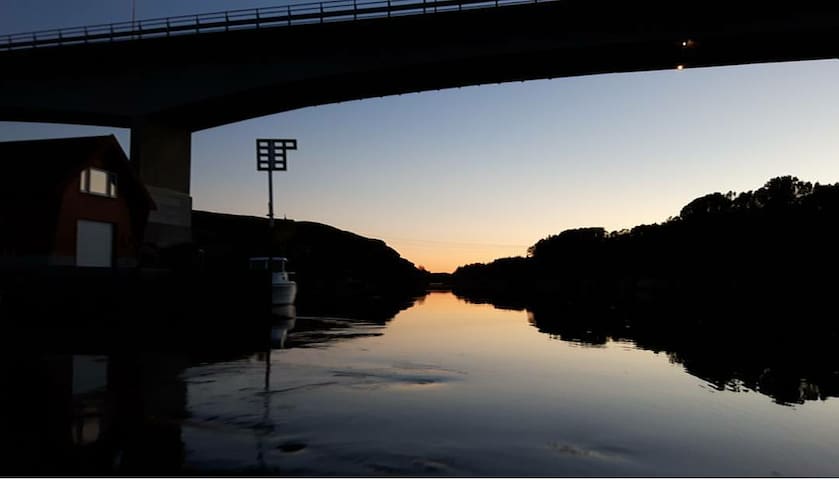 Dette er et hus på 1935 fuldt rehabiliteret og vendte tilbage til den stil, da det blev bygget. Det store soveværelse har en vidunderlig udsigt over marker og skov. Den anden soveværelser, køkken og stue har en fantastisk udsigt over vandet lige under huset.
Dejligt sted i landet med godt område for vandreture i naturen. I den lokale sø kan du fiske efter gedder.
Alsidigt udvalg af 10-15 minutters kørsel til: Museum, Viking finder, kunstgalleri, skov og naturområder, badebyer og fiskeriområder i både ferskvand og havet.
Huset levet op til mine forventninger og der er intet at klage over, god plads og rent overalt, nemt at finde og ligger i flotte omgivelser. Værten er flink og nem at snakke med.
Rene'
2016-05-10T00:00:00Z
We had an awesome time there. Everything went fine. John-Henning was very helpful and took care of everything. The house is spacious and comfortable in a nice and quiet neighbourhood.
Ulrike
2016-08-26T00:00:00Z
I booked John-Hennings house in Sletta in short time notice. Got an answer within minutes. The house is beautifully located, and big and cozy with great interior. Floors are heated and you will be surprised if you expect an old house with bad isolation. I'm sure I will book the house Alain at an other opportunity. Also extremely pleased with how clean everything was.
Kasper
2016-12-19T00:00:00Z
Fint opphold i koselig hus
Christoffer
2017-02-03T00:00:00Z
The house was amazing, and John's family was incredible too, they brought me fishing tools, a lot of things and information to have a good time in Norway, this travel was one of my best experiences and if I come back to Norway i will stay on this house! :D
albert
2017-02-14T00:00:00Z
Vi hadde en fantstisk uke på Sletta. Huset har alt som trengs av fasiliteter og ligger på en herlig beliggenhet.
Axel
2016-06-16T00:00:00Z
Una estancia estupenda rodeada de plena naturaleza en zona rural, con mucha tranquilidad y excelentes vistas!
silvia
2016-09-14T00:00:00Z
Great house with a lot of rooms and space. We were 4 and house can fit 6, and even then you will have a lot of free space in it (bathroom is huge). House is very well stocked, you'll find everything you need. We never meet in person, but John-Henning was always available and provided all details and instructions. Surroundings are very beautiful, made a lot of photos there. Totally recommend and hope we will do it again.
Sergei
2017-01-06T00:00:00Z
Oda Tipi
Tüm ev/daire
---
Mekan Türü
Ev
---
Konaklayacak Kişi Sayısı
6
---
Yatak odaları
Sletta, Hordaland, Norveç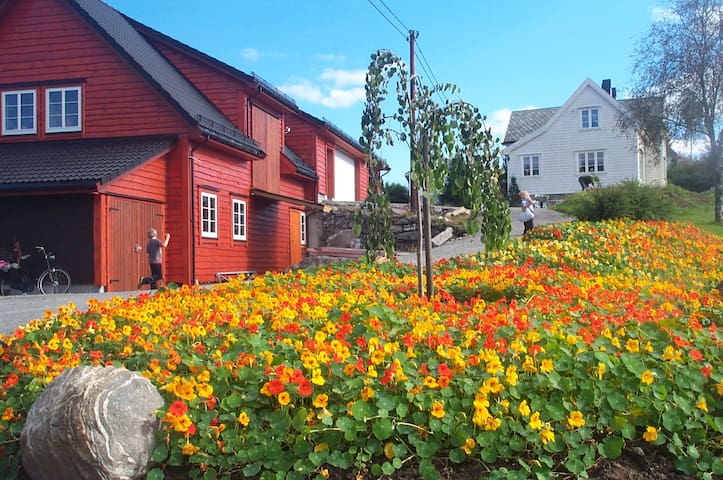 Velcome to our beautiful home on the island far out west, Fedje. Onlya 1,5 hours from Bergen our cozy home is filled with atmoshphere, and you will find yourself surrounded by opportunities. Do you enjoy fishing, relaxation, warm and including villagers? Fedje is the place - welcome!
The island is perfect for fishing, and Fedje is well know for its many festivals during the summertime. Only 1,5 hours from Bergen it is the perfect place for both city life and country style living. Normally there are 550 people living on Fedje, but in the summertime the number doubles and triples.
- Fishing festival - Beer festival
Oda Tipi
Tüm ev/daire
---
Mekan Türü
Ev
---
Konaklayacak Kişi Sayısı
9
---
Yatak odaları
Fedje, Hordaland, Norveç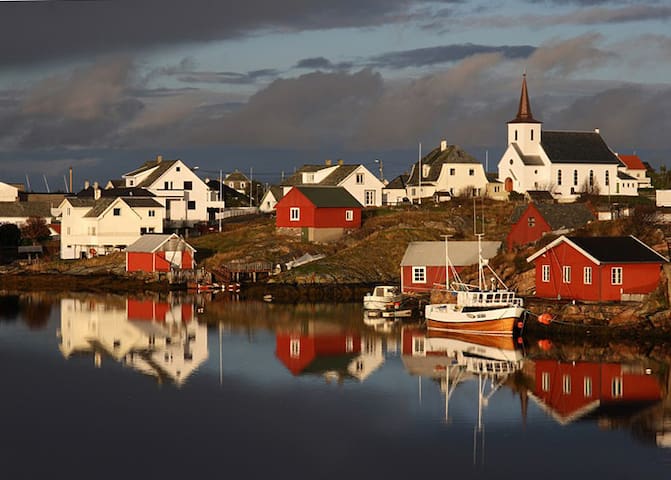 Casa moderna e pratica in un luogo soleggiato. Perfetto per una famiglia o amici che viaggiano insieme. Si trova vicino al mare, in un posto tranquillo. Buone opportunità per passeggiate a piedi, in bicicletta, canoa e pesca. E 'anche un buon punto di partenza per escursioni a Bergen e in altri luoghi in Hordaland.
(URL HIDDEN) (URL HIDDEN) (URL HIDDEN) (URL HIDDEN) (URL HIDDEN) (URL HIDDEN) (URL HIDDEN) (URL HIDDEN) (URL HIDDEN) (URL HIDDEN) (URL HIDDEN) (URL HIDDEN) (URL HIDDEN) (URL HIDDEN) (URL HIDDEN)
Oda Tipi
Tüm ev/daire
---
Mekan Türü
Ev
---
Konaklayacak Kişi Sayısı
7
---
Yatak odaları
Øygarden kommune, Hordaland, Norveç
Ultimate oceanfront with experiences of naked rocks and wild nature, great for hiking, fishing, diving, etc. In addition only 1500 m from the food business, 4 km to the local center. Good bus connections. Rooms with private entrance and bathroom, fridge-micro-coffee
Set of islands in the ocean, great for fishing, outdoor wild and challenging.
1500m to the food hall, 4 km to the local center, 40 km to Bergen. 1500m from the sea with good fishing.
This is a great place with lovely hosts, we would definitely recommend staying here in the archipelago off Bergen! The apartment has a kitchenette, dining table, living room with large TV, and a large tiled bathroom (with music in the shower!). The sofa bed was very comfortable, with blankets, sheets and towels available. Family Aaro is very welcoming and made this the most enjoyable stay of our trip in Norway. The islands are also beautiful and great to explore - highly recommended!
Rebecca
2016-08-13T00:00:00Z
Had a pleasant stay. We were able to be accommodated on short notice! Thanks! Place can be a little tricky to find! But very cute!
Des
2016-09-30T00:00:00Z
Värden var flexibel med ankomst så att vi kunde njuta av omgivningarna innan vi kom fram. Lätt kommunikation, enkel, trevlig och rolig! Jättefräscht och lyxigt badrum. Köket kunde ha varit lite bättre utrustat, annars helt perfekt när man bilar i Norge och vill njuta av annorlunda och vacker natur.
Christian
2016-08-18T00:00:00Z
Nice apartment, good balance between price and quality, 40km far from Bergen, recommended, wifi connection doesn't work properly
Andrea
2016-08-21T00:00:00Z
Oda Tipi
Tüm ev/daire
---
Mekan Türü
Ev
---
Konaklayacak Kişi Sayısı
3
---
Yatak odaları
Øygarden, Hordaland, Norveç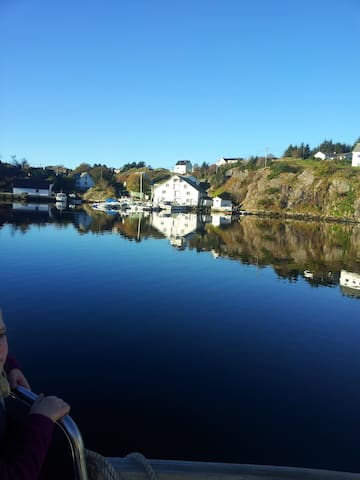 fiyort tarafından güzel kabin. Burada deniz esintisinin keyfini ve insanlardan uzak sessizlik. kullanmak için ÜCRETSİZ 12 ayak PIONER tekne ile bir tekne ev yoktur. parkinglot bir 15 dakika yürüyüş. Büyük teras. Televizyon + dvd.
fiyort tarafından güzel kabin. Burada deniz esintisinin keyfini ve insanlardan uzak sessizlik. doğa şaşırtıcı ve sadece bir diğer kabin yakındadır. yer balık ve doğada diğer faaliyetleri yapmak için iyi bir yerdir. yaklaşık 0,75 mil: ücretsiz parkinglot 15 dakika yürüme vardır. Ben kabin yaklaşık bir saat canlı ve pek çok şey ile yardımcı olabilir.
Büyük doğa ve yakın sadece bir diğer kabin.
We stayed at Mangersnes Panorama cabin for 3 nights. The cabin is located in very beautiful surroundings on a hill just by the sea. The view is excellent and due to its location on a sunny side, there is plenty of sunlight. The cabin is well maintained both outside and inside. We felt very cosy in the cabin. There are necessary appliances and electronic equipment in the cabin, but we recommend you to read the guide prepared by Ove and Marianne before trying to operate gas-powered fridge and stove. The guide was very detailed, and we had no problem using the appliances. There was a boat in the boathouse that could be used free of charge to explore nearby areas and do fishing. The owners of the cabin were very helpful and went an extra mile to make our stay at the cabin pleasant. They provided bed linen, brought drinking water and bunns and were always available to answer any questions about the cabin or the boat. There was a 15-minute walk to the cabin from a parking lot. The road was 1/4 gravel road and 3/4 path through hilly terrain. Ove placed several signs showing direction onto the path, so we did not have much trouble finding our way into the cabin. However, be aware that some may find it challenging to carry suitcases/bags into the cabin, so we recommend to leave everything in a car, walk to the cabin and then take a boat to get to the parking lot. We were very pleased with our stay and would not hesitate to come back next year.
Pjotr
2016-05-10T00:00:00Z
Cabin was exactly what we were looking for, a great nature experience! The setting and view are great. The cabin is nicely isolated and remains very comfortable in any kind of weather. It's well equipped and Ove is very helpful if you have any question or concern. We definitely recommend!!
Antoine
2016-08-15T00:00:00Z
Ove made us feel very welcome and was very helpful on our arrival. We really enjoyed our stay in the cabin and the beautiful surroundings.
Frederik
2016-08-04T00:00:00Z
Ove sent explanations very clear two week before the stay. The path to reach the cabin is a bit wild. rain-boots are mandatory to cross some wet areas before to join the place.
Marion
2016-07-21T00:00:00Z
Oda Tipi
Tüm ev/daire
---
Mekan Türü
Kulübe
---
Konaklayacak Kişi Sayısı
4
---
Yatak odaları
Radøy, Hordaland, Norveç