Spacious, fully equipped studio in the Pajottenland. Only 18 km from the centre of Brussels.
The studio provides comfortable accommodation for 4 people. It has a fully equipped kitchen, private bathroom and a dining and sitting area with televsion and free wifi. Outside, under the walnut tree, there is a little terrace. The studio sleeps up to 4 people: one double bed (which can be divided into 2 separate beds) and a sleeping couch for two. Towels, shampoo and bedlinnen are being provided for. For those travelling by car, there is a free parking space.
A stone's throw away from Brussels, bounded by provincial towns such as Halle, Geraardsbergen and Ninove, there is a wonderful garden of green. The Pajottenland, also known as Bruegel country, after the Old Master who immortalized many a local landscape, is a gently rolling rural paradise with such famous icons as the Brabant draught horse or lambic and geuze beer, … The region is also home to Gaasbeek, the finest-looking castle in Flanders, and to Coloma in Sint-Pieters-Leeuw, the biggest rose garden in Europe. The Pajottenland is a journey of discovery for all the senses: tranquility, splendour and glorious light - hear it, see it, smell it. But here the taste buds are sent flying to seventh heaven by the famous lambic beers, kriek and geuze, alias 'the champagne of beers'. At the weekly farmers' markets in Gaasbeek, Gooik or Kester, or on the menu of a whole series of cosy restaurants, you will discover many more regional and farmhouse products besides. (Read more about the Pajottenland at: (URL HIDDEN)
We hebben hier met z'n drietjes vier nachten geslapen en het erg naar ons zin gehad. Een heerlijke studio, leuk ingericht, zeer compleet en brandschoon. Els en Geert zijn erg vriendelijk en flexibel. Bij aankomst werden we warm ontvangen met een koud biertje en er was zelfs voor wat boodschapjes gezorgd. Ook was de studio geheel aangepast op onze dreumes, erg fijn! In de omgeving is veel te doen en we hadden er met gemak meer dagen kunnen spenderen. Een echte aanrader dus!
Remco
2016-07-31T00:00:00Z
It's a amazing and comfortable house. Elisabeth provides some extra necessities for us such as abundant breakfast, travel guide and bus tickets and so on. We are enjoying this trip. This house is very clean and equipped. AND there is a lovely doge :))))) Looking forward the next time.
Hazel
2016-10-21T00:00:00Z
Had a wonderful welcome from Elisabeth who proceeded to explain everything in the studio. The apartment itself is spotlessly clean and very nicely furnished with everything you could need. The fridge was even stocked with cheese, meats, salad and some beers to try; the table adorned with fruit and a selection of chocolate! Perfect! There is no oven in the kitchen but Els kindly cooked our pizza in her own oven and brought it through to us. Both Els and Geert make sure their guests are happy and Geert even shared some of his more 'acquired taste' beers with me .... superb! Their knowledge of the area is second to none and they were very helpful in recommending places for us to visit. The whole point of us being here was to totally relax and wind down. We succeeded .... the location was perfect for us to explore the locality, chill outside with a puzzle or two while watching the world go by and yet still be close to Brussels if the need arose. We loved our stay here and will be sure to return in the future, hopefully for a longer stay. Thank you.
Elton
2015-04-18T00:00:00Z
Mon ami et moi nous sommes tout deux sentis très bien accueillis dans ce charmant endroit rempli de petites attentions agréables. Elisabeth a pris le temps de nous montrer ou se trouvait chaque chose, ce qui nous a permis de prendre rapidement nos marques. Nous ne sommes restés que deux nuit mais aurions aimé rester bien plus si le temps nous l'avais permis. Nous avons passé vraiment un très bon moment dans cette maison aussi bien décorée que confortable, un petit cocon bien pensé et tout équipé, idéal pour se détendre. Nous recommandons vivement.
Camille
2014-10-25T00:00:00Z
Merci beaucoup pour ce séjour, l'appartement est magnifique, merci pour l'accueil, J ai beaucoup aime la commune de Lennik. Nous nous sommes sentis a la maison. L'endroit est clame. Et la pizzeria en face est une bénédiction. la chaleur de l'appartement est indéniable. Nous avons beaucoup aimes les décorations de Noel. Mes enfants ont beaucoup apprécies les plaids pour regarder la télévision.
Soraya
2016-12-28T00:00:00Z
Elisabeth welcomed us with warm coffee at her very luxurious studio. She was extremely helpful and there was loads of information available for us. We hadn't planned our trip and got plenty of ideas about what we could do locally and elsewhere. The apartment is very clean and well-lit, and has everything you might need to prepare a quick meal. We did feel at home and it was perfect with kids too. We were able to visit the local pub with her husband Geert, which was very special. We are sure we would choose to stay with them the next time. The location is great and we visited Ghent and Bruges while we were there.
Rekha
2016-03-30T00:00:00Z
Elisabeth and Geert are fantastic hosts. Comfortable and tidy place. Highly recommended.
Nelson
2015-10-31T00:00:00Z
Superhosts! You can bet: This is the place where you want to stay while traveling. Elisabeth and Geert are fantastic hosts. We received a warm welcome and got many helpfull hints about sight seeing, outlet shopping, restaurant suggestions and more. The studio is equipped with everything you need: from hair dryer to pan, from spices to coffee, from TV to WiFi, from city maps to restaurant menus. Try it yourself, you will be satisfied! We will definitely come back for our next stay in Belgium/Brussels. Best wishes Martina & Michael
Michael
2015-11-22T00:00:00Z
Oda Tipi
Tüm ev/daire
---
Mekan Türü
Daire
---
Konaklayacak Kişi Sayısı
4
---
Yatak odaları
Lennik, Flanders, Belçika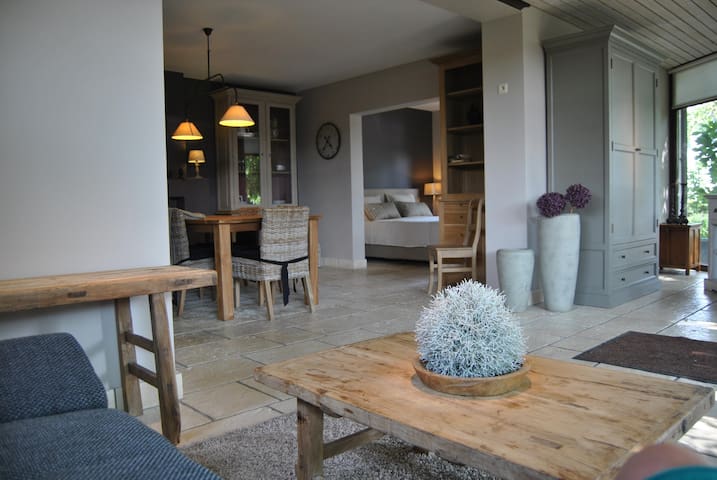 Appartement 2 chambres cosy au 1er étage d'un immeuble récent. Entièrement équipé et fonctionnel. Situé à 10 m d'un arrêt de bus. Liaison direct vers la gare de Bruxelles Midi en 20 minutes. Je vis dans l'appartement quand il n'est pas loué. Donc mes affaires personnelles sont rangées dans les armoires.
Oda Tipi
Tüm ev/daire
---
Mekan Türü
Daire
---
Konaklayacak Kişi Sayısı
5
---
Yatak odaları
Dilbeek, Vlaanderen, Belçika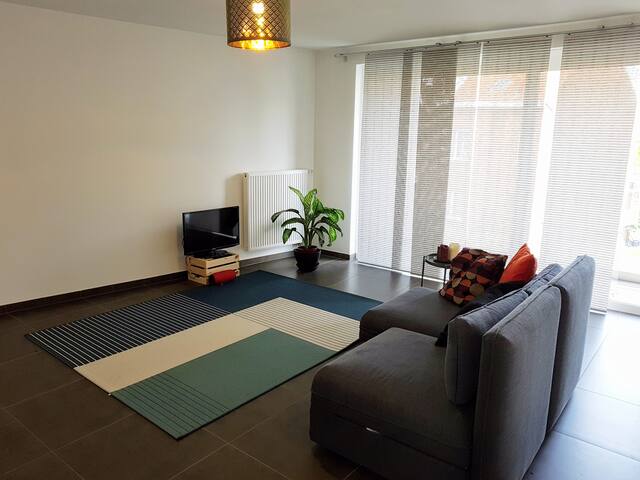 A total of 10 sets of units of the Mediterranean theme of the decoration of the 3 sets of American Pastoral decoration, a princess room, the modern decoration of the 1 sets (modern decoration is a formal room, a room of 90 square meters, two)
Oda Tipi
Özel oda
---
Mekan Türü
Daire
---
Konaklayacak Kişi Sayısı
2
---
Yatak odaları
Lennik, Flanders, Belçika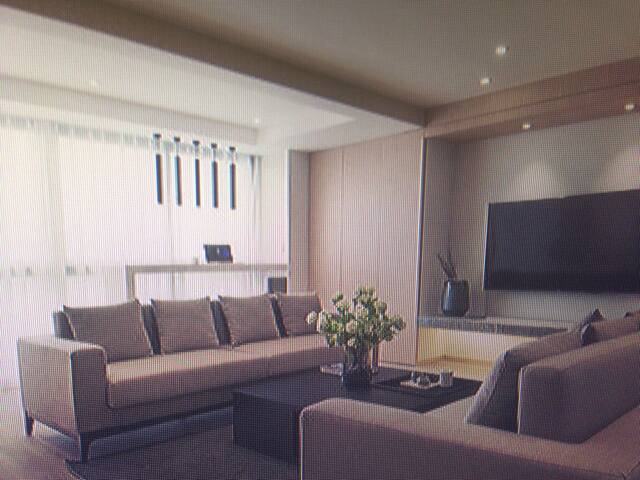 Mijn ruimte is vlakbij Brussel. Mijn ruimte is geschikt voor stellen, solo-avonturiers, zakelijke reizigers en gezinnen (met kinderen).
Oda Tipi
Tüm ev/daire
---
Mekan Türü
Daire
---
Konaklayacak Kişi Sayısı
4
---
Yatak odaları
Lennik, Vlaanderen, Belçika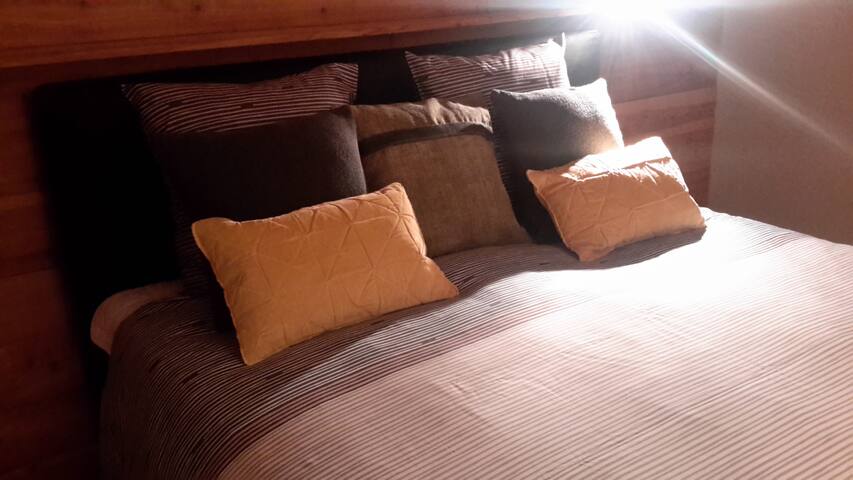 Mon logement est proche de Schuman, flagey, gare d' Etterbeek, . Vous apprécierez mon logement pour l'ambiance, l'emplacement, les gens, très joli appartement. Mon logement est parfait pour les couples et les voyageurs en solo.
This is a nice appartment near schuman, flagey and Etterbeek. We have a great view over brussels with a nice balcony!
Oda Tipi
Özel oda
---
Mekan Türü
Daire
---
Konaklayacak Kişi Sayısı
2
---
Yatak odaları
Etterbeek, Bruxelles, Belçika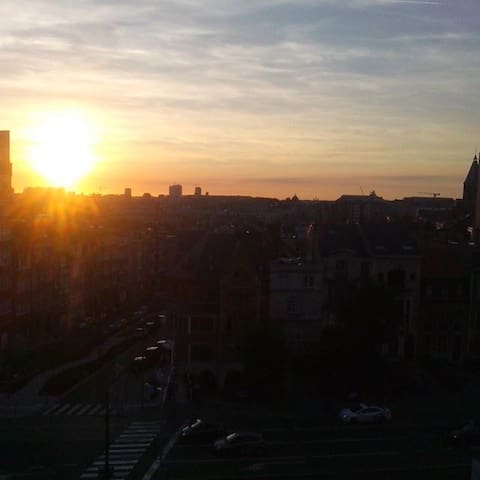 Evim metro durağı Tekerlek ve tramvay yakındır. rahat yatak ve mutfak için benim konaklamanın keyfini çıkarın. Benim konaklama çiftler, yalnız yalnız ve iş seyahati için idealdir.
Florian is a person. The appartament is very nice and clean. The subway is less the 5min by walk! Beautiful stay
Sarah
2017-02-20T00:00:00Z
Ótima localização. Próximo ao comércio e transporte. Apartamento equipado e confortável.
Priscilla
2017-03-17T00:00:00Z
Florian is really nice host, we had a nice stay, and apartment is nice comfortable and easy access to the city, supermarket is close too, so do not miss it!
bassoonist
2017-02-16T00:00:00Z
The host canceled this reservation 4 days before arrival. This is an automated posting.
Samir
2017-01-31T00:00:00Z
Très bien situé proche du périphérique bruxellois et d'accès facile à l'îlot sacré grâce au métro distant à 10 minutes à pied. La literie est est de très bonne qualité, on y dort très bien. Je recommande.
Laurence
2017-02-23T00:00:00Z
Z domu se dostaneme na zastávku metra za pár minut, tak se múžete dostat snadno kdekoli. Je to samostaný byt, pěkne zařízený. Jediný problém byl s vodou, protože netekla teplá. Nevím jestli to byl jenom momentální problém, nebo je to tak pořád. No myslím, že na pár dnů je to ok.
Sára
2017-04-05T00:00:00Z
Camille was very nice and the place was close to the public transportation. It's a quiet and lovely neighborhood. Thanks Camille!
Kirsten
2017-02-02T00:00:00Z
L'appartement de Florian est vraiment bien situé : 10 minutes à pied de la gare de métro , 5 minutes à pied du premier arrêt de bus et 10 minutes du tram. Notre séjour a été très agréable , Florian est resté à notre disposition et à notre écoute. Le lit est vraiment confortable et le logement dispose de tous les équipements nécessaires à un séjour réussit. De plus le prix de la nuit est très faible. Je recommande chaudement ce logement.
Lucile
2017-03-23T00:00:00Z
Oda Tipi
Tüm ev/daire
---
Mekan Türü
Daire
---
Konaklayacak Kişi Sayısı
2
---
Yatak odaları
Anderlecht, Bruxelles, Belçika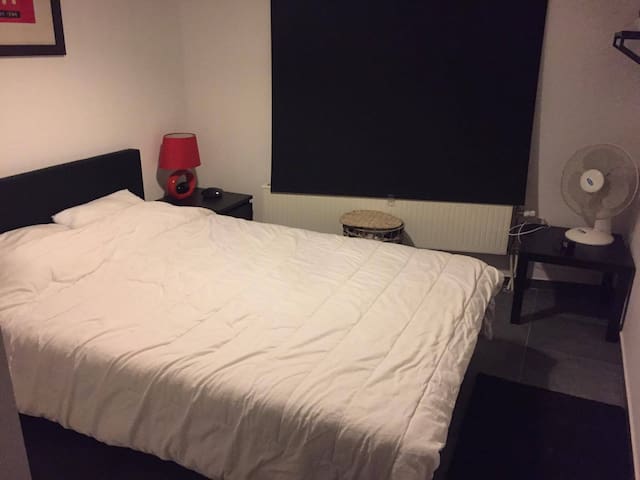 spacious 83 square meters apartment for up to 5 people, with terrace and beautiful views of the park. Tram stop in front of the building.
Oda Tipi
Tüm ev/daire
---
Mekan Türü
Daire
---
Konaklayacak Kişi Sayısı
5
---
Yatak odaları
Anderlecht, Bruxelles, Belçika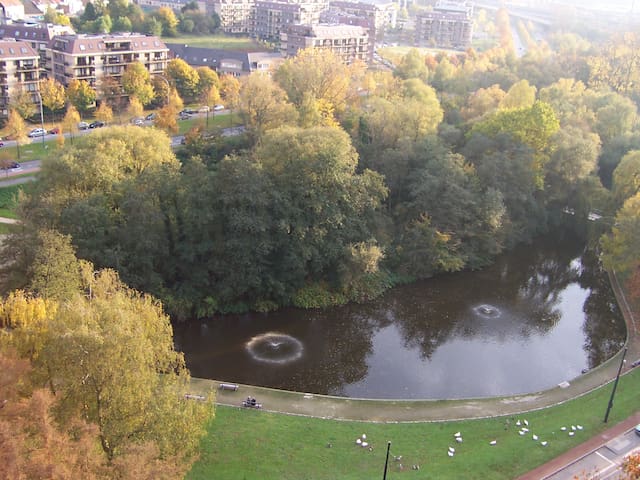 Near the center of Halle, Brussels 15 minutes by train. Apartment with 2 bedrooms, living room, kitchen, bathroom and two toilets. Underground parking space in the building. Elevator in the building. Not yet furnished but all furniture will be present. My room is suitable for couples, solo adventurers, business travelers and families (with children).
Oda Tipi
Tüm ev/daire
---
Mekan Türü
Daire
---
Konaklayacak Kişi Sayısı
4
---
Yatak odaları
Halle, Vlaanderen, Belçika
Incredible comfortable and spacious apartment with terrace, kitchen, shower, separate WC with free Wifi with 2 bedrooms sleeps till 4 people with a family atmosphere located on a quiet street just 10 minutes from the subway. Accessible to shoping a 5 min walk away.
My apartment is very bright and spacious to accommodate the tranquility and safety of the neighborhood, with ample free parking 24/24
very quiet and safe neighborhood.
Communication très facile avec Felipe très disponible et agréable. Appartement conforme à la description et aux photos. Quartier calme et bien situé environ 15mn transport en commun du centre. Beaucoup de commodités au alentour tout était parfait pendant ce long week-end en Belgique... A refaire chez le même hôtel! Merci
provence
2016-10-30T00:00:00Z
L'accueil de Felipe est chaleureux, ses propositions de visites et toutes ses précisions sur les commodités du quartier permettent de passer un séjour très agréable à la découverte de Bruxelles. L'appartement est très agréable (pour une famille de 5 personnes), proche des transports en commun et dans un quartier très clame. Merci encore pour ce séjour.
Laurence
2016-12-29T00:00:00Z
Pour 2 adultes et 1 enfant, prévoyez un couchage au sol si vous êtes plus, le petit déjeuner... Le coût est attractif et s'alourdit rapidement avec le ménage, nbre de personnes,... Mais très bien pour un séjour à 2 vers Bruxelles
Christophe
2017-03-05T00:00:00Z
Awesome place. Very central by car and train. Away from traffic and close to one of the central highways and city. Quiet neighborhood with lots of parking, supermarkets, bakery and restaurants.
Gustavo
2016-12-09T00:00:00Z
Felipe is dedicated to getting everything right, he's a great communicator. The neighborhood is clean and quiet. The appartment is perfect. Thank you Felipe.
Paul
2016-05-21T00:00:00Z
The host canceled this reservation 10 days before arrival. This is an automated posting.
Rita
2016-04-22T00:00:00Z
Welcoming owner ,comfortable and clean apartment, Parking, quiet and peaceful area.
Алексей
2016-08-30T00:00:00Z
Felipe, a été un hôte attentif et prévenant.L'appartement est conforme à la description.Le quartier est agréable et bien desservi pour rejoindre le centre de Bruxelles ( 20 minutes en bus ). Merci Felipe !!
Marthe Agnes
2015-10-29T00:00:00Z
Oda Tipi
Tüm ev/daire
---
Mekan Türü
Daire
---
Konaklayacak Kişi Sayısı
5
---
Yatak odaları
Sint-Pieters-Leeuw, Vlaanderen, Belçika
Nieuw ingericht comfortabel appartementje binnen ééngezinswoning, in de rand rond Brussel. Zeer rustige, landelijke en groene ligging, met ruime aangelegde tuin. Zeer gemakkelijke verbinding Brussel, Gent..... Openbaar vervoer in directe omgeving.
Ingerichte keuken en woonplaats bevinden zich op gelijkvloers. Slaapkamer met badkamer op eerste verdiep. (Een extra kamer voor 2 personen is mogelijk mits meerprijs)
Ternat is een landelijke gemeente op de Westelijke rand van Brussel. Je kan er genieten van het Pajottenland. Proeven van de streekgerechten, wandelen of fietsen met uitgestippelde routes. Er is een cultuurcentrum De Ploter en een sportcentrum (zwembad, tennis, ...), Privé sauna en bio-boerderij op wandelafstand.
We had a fabulous time at this place. The surroundings are superb, highly recommended if your travelling in this area. Hilde and Lode were great hosts and we had all the comfort in their apartment. We really enjoyed playing with their two dogs and a walk around their farm was really refreshing. I would surely recommend to stay in this place if you are travelling to Brussels/Brugge/Ghent area.
anshul
2015-04-05T00:00:00Z
Det var en meget lækker lejlighed med alt hvad hjertet kan begære Var bedre end det så ud på billedet Det var gratis mad og drikke i køleskabet og frugt til velkommenVores værter var rare og tjenstvillige, så det kan klart anbefales
Hanne
2016-12-04T00:00:00Z
Our stay at Hilde and Lode place was really amazing! First they are so nice and make you feel at home. Nice and warm welcome despite our late arrival time and in the morning it is bread, croissants, cereals, coffee, juice... All you could need. Then the place: amazing, great, super nice design, spacious, clean, peaceful. To summarize, it was a so nice stay that we are just looking for going back there! Hilde, Lode, many thanks!!
mehdi
2014-11-22T00:00:00Z
Nous ne pouvons que confirmer les précédents commentaires. Super accueil malgré l'heure tardive, Lode nous a même amenés à un restaurant ouvert tard. Logement au calme on s'y sent très bien et à un quart d'heure en voiture de Bruxelles. En plus Hilde est la reine des massages ! Foncez les voir leur gentillesse n'a d'égal que la superficie de leur terrain ( immense)
Jérémy
2015-10-02T00:00:00Z
Excellent logement ; très bon accueil de la part de Hilde et de son époux. Environnement calme pour un séjour paisible aux portes de bruxelles. Je recommande cet hébergement. Jean-Luc
jean-luc
2017-02-26T00:00:00Z
Abbiamo passato sei giorni veramente piacevoli in una casa molto tranquilla, ben attrezzata e confortevole immersa in uno stupendo ambiente naturale. Tutto davvero perfetto grazie ai due simpatici ospiti, Hilde e Lode.
Alessandra
2016-01-04T00:00:00Z
C'était comme d'arriver chez un ami qui nous attendait. Accueilli avec le sourire même un peu plus tard que prévu, Lode nous a gentiment fait découvrir cet appartement (dépendance de maison) impeccable, décoré avec goût. Nous nous sommes tout de suite senti chez nous. Le logement était très spacieux, pratique, confortable, literie et meubles de grande qualité. Chaleureux et accueillant, (quelques provisions nous étaient même destiné dans le frigo). Je pourrais encore parler du merveilleux parc environnant mais je laisse la surprise aux prochains visiteurs. Hilde et Lode, un grand merci pour votre accueil et votre générosité. Nous sommes ravis et recommandons vivement ! Chloé Eden et Tom
Chloe
2016-03-06T00:00:00Z
Nous avons été fort bien accueillis à notre arrivée. Nous avons trouvé des provisions, des boissons dans le réfrigérateur et des fruits sur la table. Tout est conforme à la description. Nous avons apprécié le calme de la maison et l'espace de la propriété. Lode nous a donné de bons conseils pour visiter Bruxelles : prendre le train à Ternat et descendre à Bruxelles central est vraiment pratique et peu cher.
Françoise
2016-09-11T00:00:00Z
Oda Tipi
Tüm ev/daire
---
Mekan Türü
Daire
---
Konaklayacak Kişi Sayısı
2
---
Yatak odaları
Ternat, Flanders, Belçika
Located in the centre of Brussels. Quiet side of the city centre. Big ground floor apartment from 19th century. Walking distance to all the major attractions in town: Grand Place(10mins), Manneken Pis(10mins), Delirium Cafe(15mins), Brasserie Cantillon(10mins), Midi Station,(15mins) Sablon(15mins), etc.
Oda Tipi
Tüm ev/daire
---
Mekan Türü
Daire
---
Konaklayacak Kişi Sayısı
6
---
Yatak odaları
Liedekerke, Vlaanderen, Belçika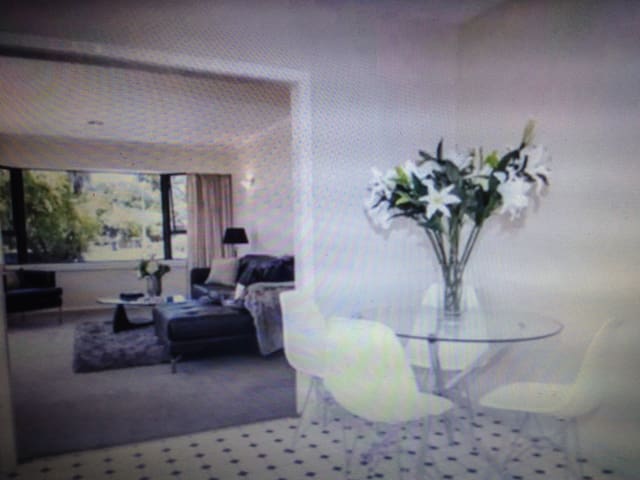 Two bedrooms available, 1 to 2 people / room. Sleeps 4 people. In a housing near the Carrefour supermarket and Aldi store (in the same street at 100m). The Cora commercial space, the sports store Decathlon and Ikea are 10min walk. The stop of tram 81 is the bottom of the building and serves the metro and the main station of the south. feet 5min Metro Station. Free private parking in front of the building. Easy access to Downtown, noon station.
göletler ilçe (Dutch Vijverswijk) Anderlecht belediyesi (Brüksel Başkent Bölgesi) bir güney ilçesidir. Adını Park Avenue Marius Renard ve Boulevard Maurice Carême arasında bulunan gölet göletler ima etmektedir. Bu mahalle yakından yeşil alan ve habitat karıştırılır ve böylece Park sisteminin temsilcisidir.
Christian is a fabulous and kind host with a "home from home". He has a natural affinity to welcome guests into his home and makes all efforts to make you comfortable whilst also respecting your privacy. The accommodation is in a quiet & secure environment. so spacious, well equipped, scenic view bedroom. has a sleep like a baby bed and has the tram and bus stop at its doorstep. It is 15 minutes away to the City centre and a big supermarket under 10 minutes walk away. I shall be back and definitely recommend both Christian as a super host and his beautifully decorated home.
Iyabo
2017-01-22T00:00:00Z
Arrangeant, proche du tram et facilité de stationnement.
Aïda
2016-12-07T00:00:00Z
Nice flat, well equipped! The room is big and comfortable! The kitchen got everything that permits you cooking. The tram stop is just in front of the apartment, the metro station just 10 min by walk (and with it you arrive directly to the city center!). Supermarket 2 min by walk! Owner really friendly and available!
Giulia
2017-02-12T00:00:00Z
Christian is a really great host ! his appartement is quite modern and clean. I definitely recommend him, you can reach his place easily with public transport.
John
2016-12-03T00:00:00Z
Christian est un hôte remarquable,chaleureux. L'endroit est bien situer,un peu retirer de la ville mais niveau transport cela ne pose aucun probleme, tout est a proximité.Christian se fera un plaisir de vous renseigner sur tout ce que vous voulez savoir. Pour les horaires il est très très souple, il peut comprendre qu'on peut rentrer tard après une bonne soirée dans la capitale. Je le recommande à 100%.
ines
2017-02-05T00:00:00Z
Christian is a wonderful, kind, communicative host. He went out of his way to make me feel comfortable. This is a great option for a clean, quiet stay in Brussels.
Julia
2017-01-08T00:00:00Z
My 2 friends and I stayed with Christian during a quick trip to Brussels. Christian was very helpful and accommodating to make sure we felt like family! The apartment is clean, welcoming and comfortable. He also suggested how to get around town and where to eat/tour. We were grateful to have his help and hospitality during our trip.
Ali
2017-03-19T00:00:00Z
Chris 's apartment is cool and safe ! He is very friendly and nice to talk with him . Thank u Chris for everything!
lena
2017-01-02T00:00:00Z
Oda Tipi
Özel oda
---
Mekan Türü
Daire
---
Konaklayacak Kişi Sayısı
2
---
Yatak odaları
Anderlecht, Bruxelles, Belçika
About 15 minutes from the city center, opposite a park, just steps from the countryside, completely renovated apartment, invite you to relax. Welcome between Nature and City!
The apartment, renovated in 2016, is bright and pleasant. A fully equipped kitchen and open to the living room allow you to prepare your meals (2 cooker hob, 1 oven and microwave, 1 Nespresso, toaster ...) The living room has a couch, a coffee table and two high chairs to eat on the kitchen shelf. The bed (160x200) is particularly comfortable. You will change the light depending on the mood you want to create. The window curtains are blackout. Another curtain will isolate the room from the living room. The arm of television is mobile. You can look for the living room or the bedroom. The bathroom includes a large walk-in shower, a vanity, toilet, hairdryer ... A location free parking will allow you to leave your car at rest if you want to go to the city center by public transport (bus stop 30m). A massage table is available to passengers on request (subject to availability). A cot is available on request.
The Scherdemael neighborhood is a residential area dating back to the 60s. Inspired by the architecture "Park System", it includes accommodation in a green area.
Logement qui correspond au descriptif. Super bien accueilli, avec des petites intentions. Vous pouvez réserver avec confiance.
charlène
2016-11-13T00:00:00Z
Les hôtes font ce qui faut pour qu'on soit bien reçu ! Appartement fonctionnel, agréable et plutôt bien placé
Thomas
2016-07-17T00:00:00Z
Super appartement bien agencé et bien situé. Une belle pièce à vivre ainsi qu'un coin nuit des plus agréables. Pleins de petite attentions de la part des propriétaires qui étaient très disponible sans être intruisif le top ! Merci encore
Lena
2016-06-13T00:00:00Z
Super appart, quartier tranquille, seule surprise à notre arrivée le garage n'était pas disponible...on aurait aimé être informé avant la réservation définitive. Au final le parking dans la rue était assez sûr. Merci encore pour l'accueil au top, et les bières ;)
Béatrice
2017-03-27T00:00:00Z
Catherine nous a super bien accueilli La situation du logement est parfaite pour visiter Bruxelles le quartier est très calme
Tania
2016-08-16T00:00:00Z
I had a very pleasurable stay at this apartment. It was decorated in a very feng shui manner and generally just had a very calm and pleasant atmosphere... and an amazingly soft bed. Definitely enjoyed my stay there!
Michiel
2016-05-11T00:00:00Z
Le logement est conforme aux photos en ligne. Catherine et Thierry assurent un très bon accueil et mettent à disposition tout le nécessaire ainsi que du café (très appréciable). Seul petit bémol, l'appartement se situe à 20 minutes en voiture du centre de Bruxelles.
Sophie
2016-11-01T00:00:00Z
Lugar recomendable. Limpio, ordenado con mucha claridad,nuevo, bien cuidado y con todas las comodidades. Cath y Thierry y su hija fueron muy amables desde el primer momento. Nos recibieron con un obsequio que es de agradecer. Nos recomendaron lugares a visitar como la cervecería L image Nostré Dame que suele pasar desapercibida ya que se encuentra escondida en un callejón de la Grand Place, sin su consejo no lo hubiéramos encontrado y disfrutado de su buena cerveza y ambiente tranquilo. Nos proporcionaron mapas y mucha información necesaria para pasar unas vacaciones excelentes. La zona del apartamento es un lugar residencial tranquilo y rodeado de varios parques. Un gran supermercado en la calle de al lado, autobús prácticamente en la puerta que te lleva al centro en 15 minutos, tranvía al lado del supermercado que te transporta a la Estación Midi en 15 minutos y metro a 10 minutos o menos desde el apartamento que te permite llegar al centro de Bruselas en un suspiro. Aunque el apartamento esté situado fuera del centro es un lugar recomendable para personas que les guste andar ya que en 30 minutos a pie estás en toda la zona turística. Grata experiencia
Luis
2017-01-07T00:00:00Z
Oda Tipi
Tüm ev/daire
---
Mekan Türü
Daire
---
Konaklayacak Kişi Sayısı
2
---
Yatak odaları
Anderlecht, Bruxelles, Belçika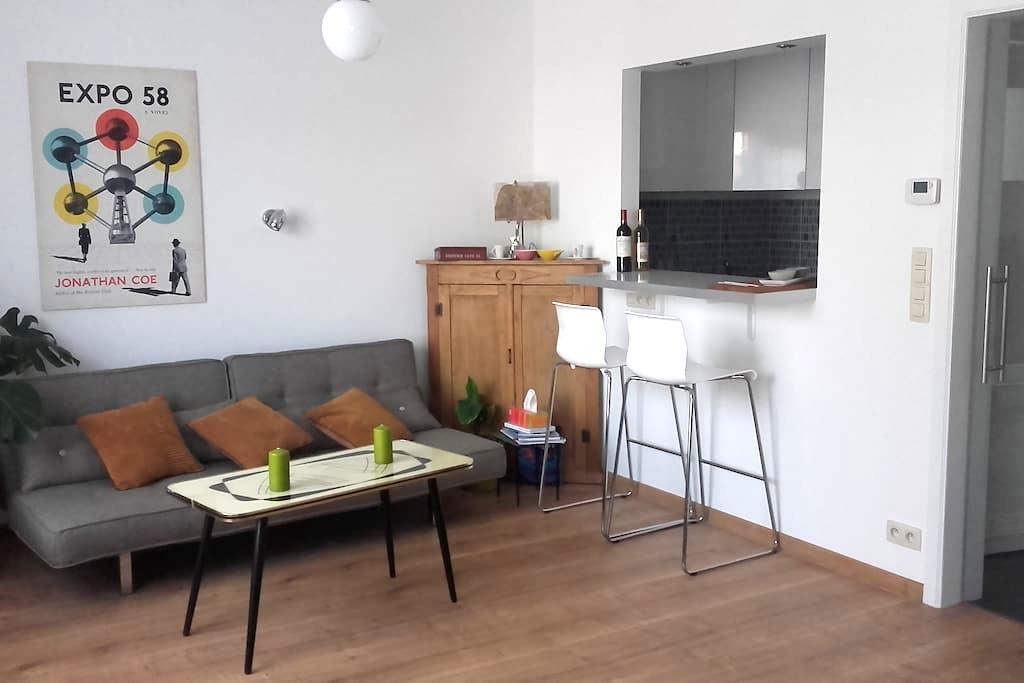 My home is close to 2 minutes Westland shopping wrong. Enjoy my accommodation for the area and brightness. My accommodation is perfect for couples, solo travelers, business travelers and families (with children).
It is unique because it is close to a large shopping center, surveillance camera in the building, very secure, the public transport are just two minutes. The neighborhood not far from downtown and a quiet neighborhood well attended.
Cartier quiet and well attended close to everything. Transport, commercial center ....
I got a similar appartement 2 stairs down from the one on the picture. Zohra apologized a 1000 times and did all she could to make it up with me. She even called me the next day to check if i was still happy with my stay. Maybe not the best place ever but BY FAR the sweetest and caring host i ever met at AirBnB. I'm very sad to hear due to circumstances she will discontinue renting the place because I definately would love to stay again.
Richard
2016-09-27T00:00:00Z
Very nice and clean apartment. Zora is also very accomodating and helpfull. Great location for public transport and shopping.
Mat
2016-06-16T00:00:00Z
Oda Tipi
Tüm ev/daire
---
Mekan Türü
Daire
---
Konaklayacak Kişi Sayısı
3
---
Yatak odaları
Anderlecht, Bruxelles, Belçika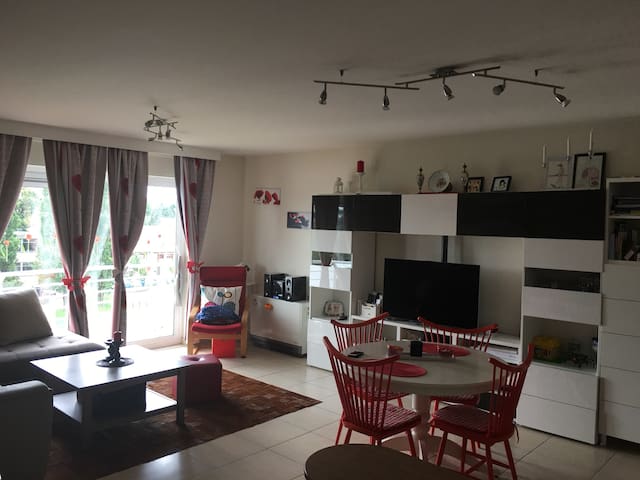 Ancien moulin industriel, notre loft se trouve a proximité de Bruxelles, le train est à 4 minutes a pied et il vous permet d'arriver au centre ville en 8 minutes. Baigné de lumière vous profiterez d'une vue agréable sur le canal et la campagne environnante. Nous avons hâte de vous faire découvrir notre univers dans cet espace aménagé de nos mains où se mélange la chaleur de la brique et un grand espace dégagé (125 m²)
Vous pourrez profiter de l'avantage de la ville et de la campagne, avec un axes facile en voiture ( autoroute), un parking privé au pied du logement et le train juste a coté.
Oda Tipi
Özel oda
---
Mekan Türü
Daire
---
Konaklayacak Kişi Sayısı
4
---
Yatak odaları
Sint-Pieters-Leeuw, Vlaanderen, Belçika
Fully equiped studio with balcony and a nice view, perfect for couples, near to the metro to the city center! Only 10 minutes with the bus from brussels south/midi.
Oda Tipi
Tüm ev/daire
---
Mekan Türü
Daire
---
Konaklayacak Kişi Sayısı
2
---
Yatak odaları
Anderlecht, Brussels Hoofdstedelijk Gewest, Belçika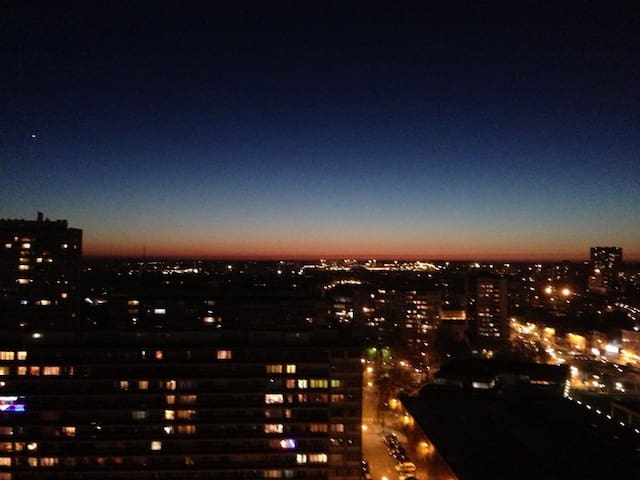 Nous louons la plus grande chambre dans un appartement de 2 chambres situé dans une banlieue de Bruxelles. C'est idéal si vous voulez un endroit tranquille pour rester en voyage d'affaires ou de loisirs dans la belle ville de Bruxelles.
C'est une grande chambre dans un appartement de 2 chambres. La deuxième chambre est habituellement inoccupée mais il pourrait y avoir quelqu'un une fois dedans, bien que très improbable pendant votre séjour. Il est situé dans un quartier résidentiel, Dilbeek, à 15 minutes du centre-ville de Bruxelles en voiture. Il est préférable de venir ici en voiture pour profiter de l'environnement de façon optimale. Si vous ne possédez pas de véhicule, il ya une gare routière à 5 minutes de l'appartement qui peut vous emmener à la station de métro la plus proche (métro Gare de l'Ouest) d'où vous pouvez visiter Voyage à n'importe où à Bruxelles. Le salon dispose d'une grande télévision avec câble et accès à plus de 200 chaînes. Wifi est inclus ainsi que l'ordinateur de bureau si vous n'avez pas un ordinateur portable personnel. La cuisine est petite mais assez pour gérer le repas que vous souhaitez vous réparer. Il ya un petit balcon en face de la cuisine si vous êtes un fumeur, ou si vous aimez simplement respirer l'air frais. La chambre est simple, avec un lit double et une armoire pratique. La vue depuis la chambre donne la vue à un petit jardin auquel vous aurez également accès. C'est un quartier très calme et votre sommeil ne sera pas interrompu par le bruit des rues animées qui sont communes dans le centre de Bruxelles.
Quartier résidentiel très calme et paisible.
非常棒的房东,设施齐全,房间干净
震亚
2016-07-14T00:00:00Z
It was an unexpected and weird stay for us. The location was good and the flat was neat, but as we arrived in the night, the whole neighbourhood was dark, without street lights, and we did not feel at ease. When we arrived, we Jean Pierre wasn't there, but in the middle of the night we heard foot steps and someone on the phone, we went out and then met someone, who we assumed was Jean Pierre.
Atul
2016-08-29T00:00:00Z
Jean Pierre est un hôte très accueillant et discret. Son appartement se situe dans une banlieue calme et paisible de Bruxelles, à 5 minutes d'un arret de bus. La propreté des lieux était irréprochable. Je recommande !
Eric
2016-05-30T00:00:00Z
Accueil très sympathique de la part de Jean Pierre. Le logement correspond bien à la description avec la possibilité de cuisiner. Nous reviendrons lors de nos prochains passage.
isabelle
2016-09-08T00:00:00Z
incredible , jean at all times was like a brother, very comfortable place, totally recommend .
Anna Delia
2016-05-26T00:00:00Z
Hôte agréable, qui a tout fait pour combler l'absence de son ami pour nous accueillir, donnant de sa personne malgré la fatigue apparente. Privilégiez les contacts par téléphone si possible. Chambre et logement spacieux, conformes au descriptif, atmosphère chaude, vue sur les jardins depuis la chambre. Étonnés tout de même de la présence d'un ami/proche (nous n'avons pas été présentés) de Jean Pierre dans le canapé durant la nuit, et du bruit important aux alentours de 2h du matin, qui nous a réveillés. Quartier plutôt paisible, voisins sympathiques, mais très excentré de Bruxelles et peu de choses à voir. Simplement déçus de l'absence d'eau chaude et de serviettes de bain, impossible de se laver...
Loïc
2016-12-28T00:00:00Z
J'ai apprécié le logement de Jean pierre, propre, calme. Bon accueil. Un chouette séjour. Merci
Cyjean
2016-07-25T00:00:00Z
Très bon accueil , coin tranquille et agréable!
Coline
2016-09-18T00:00:00Z
Oda Tipi
Özel oda
---
Mekan Türü
Daire
---
Konaklayacak Kişi Sayısı
2
---
Yatak odaları
Brüksel, Vlaanderen, Belçika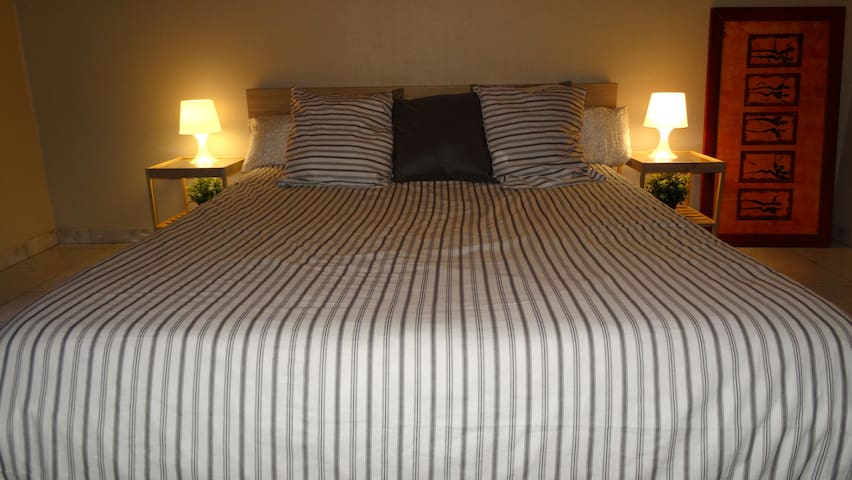 Studio équipé prés de Bruxelles et bien desservi par le transport publique. Fully furnished studio near brussels and easy access to the public transportation. Studio in nabijheid van brussels en gemakkelijk toegang tot openbaar vervoer.
Larissa and her family were incredibly welcoming and very helpful during my 1 month long stay. Requests (iron + eletric kettle) were dealt with promptly. Although I didn't meet Larissa it felt like we had because she was always available to help online and her family who are somewhere on premises personally brought whatever was requested online. If you like cycling, walking or running, there's a very nice canal nearby and the centre of town is a few minutes walking distance from the place and it is pretty too with a lot of restaurants. Halle train station is just at the doorstep and there's a direct train from the airport. Brussels city centre is usually the 3rd stop from Halle ( 15 mins away) Wifi is excellent. Only black spot (for me a light sleeper) was constant noise in the corridor as late as after 11pm. Sometimes it felt like people were talking at the end of my bed (which is literally a metre and a half from the corridor) because room is just off the corridor. This could be that other residents arrive closer to midnight from work and then cooking and walking around starts. Shower could be a little warmer. Other than that, experience was wonderful. Supermarket is also at your door step. Place was very clean, newly renovated and had all needed in the kitchen(microwave, cooker, fridge, etc) most importantly it is your self contained space. Thanks a million Larissa and family.
Mariaam
2016-11-15T00:00:00Z
I only stayed here a couple of hours , to rest between events i had to attend. Larissa kept me up to date about who was going to welcome me, i appreciated that very much!
Chrissie
2017-01-01T00:00:00Z
Idéal pour un séjour court, Larissa et sa famille sont super sympathiques et serviables!
Lisa
2017-01-27T00:00:00Z
Larissa and his father was very helpful and careful. On the other side the thermic and acoustic isolation of the apartment was not good, for me not a big problem, but it could be for other people
Michele
2017-01-21T00:00:00Z
Oda Tipi
Tüm ev/daire
---
Mekan Türü
Daire
---
Konaklayacak Kişi Sayısı
1
---
Yatak odaları
Halle, Vlaanderen, Belçika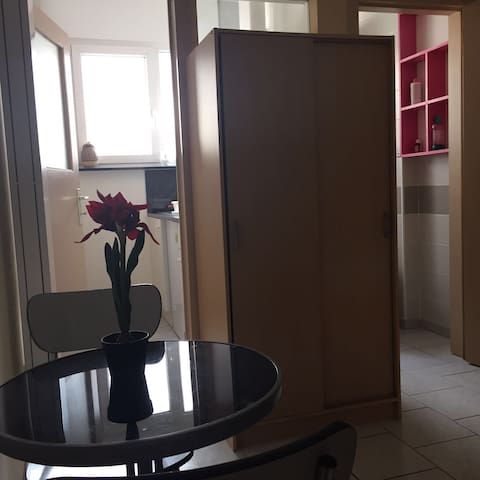 Lennik - Airbnb
:
214

misafir değerlendirmesinden,

5

yıldız üzerinden ortalama

4.72

yıldız