This is a 2BR/1BA bechfront aparment, located on a second floor, with a big balcony where you can enjoy beautiful and spectacular views of the Sea of Cortez. Decoration is colonial style but with modern amenities. It is an eco-friendly site. No Wi-fi, no TV, no phone, so you can truly disconnect from civilization, but close enough to town which only takes 15 minutes on a dirt road.
The location of this home is unique, it is completely isolated so you can enjoy a truly peaceful stay. You can go out to your private balcony and enjoy the sunrise or look up at the clear sky and enjoy the stars.
Tm
Alicia's place is comfortable and incredibly relaxing with a stunning ocean front view. We loved the sunrises and the sunsets.
Patricia
2017-01-04T00:00:00Z
We had the most wonderful experience at Alicia's house on the beach. We were there for Christmas, and we really felt like part of the family. Our two year old son still talks about hitting the pinata! The space was perfect for our family, with two single beds and a king sized bed, plus a large dining area and a fantastic view from the upstairs deck. Downstairs is a huge outdoor living area shaded with palm fronds, shared with Alicia's residence. The ocean is just outside the front gate. It's a short drive out of town - just far enough to enjoy privacy and quiet, and not too far to go in for dinner! Really the whole stay was fantastic, and Alicia and her family could not have been more welcoming. I can't speak highly enough of this stay!!
Qamar
2016-12-26T00:00:00Z
Alicia has a very nice Appartement with a great view to the sea of cortez. The rooms are very tide and the bathroom also is very good. The owners are very nice and live to give tipps to Restaurants ir some nice beaches. At our stay Alicias doughter Andrea and here man were here and we had a great time with them. All in all it was a perfekt stay and we have had a very nice time. I would stay here fir sure for the next time. Michael and Alfred
Michael
2016-12-18T00:00:00Z
Oda Tipi
Tüm ev/daire
---
Mekan Türü
Daire
---
Konaklayacak Kişi Sayısı
4
---
Yatak odaları
Loreto, Baja California Sur, Meksika
La Casita is very close to the central plaza, the beach, and the pier. It is in a great local neighborhood, but close to everything you might want to do. The patio is a wonderful place to hang-out, enjoy the sun, and relax.
Casita del Arbol de Las Indias is a brand new studio bungalow located in a wonderful, very local neighborhood in Loreto. The kitchen has a two burner hob, a refrigerator, coffee maker, electric kettle, toaster oven, dishes, utensils, etc. Coffee, tea, sugar, drinking water, etc are provided. The casita has A/C, and portable heaters (and a big comforter) for those nights that get a bit chilly. There is a laptop compatible security box.
The casita is located in a very centrally located neighborhood. The neighborhood is tranquil, and very local in flavor. In our neighborhood people are very friendly and helpful. The neighborhood is very safe. There are many "local" restaurants within a few blocks, and there are also lots restaurants offering a larger variety of cuisines near the central plaza, about 10 minutes walking. My husband Carlos has a great bar called Tlalocan, just off of the central Plaza. The margaritas and music are always good. Carlos is also a great source of information about Mexico, and the perfect person to try out your Spanish on (he speaks English too!).
Loreto is a lovely, friendly town and Joa thoughtfully provides everything needed for a comfortable stay, including, for us, some welcome provisions on arrival and samples of locally produced food. There was some onshore wind when we visited but the casita is well protected & cosy and only the rustling of the palm-trees told us that the wind was up
Tom
2017-02-21T00:00:00Z
La Casita is a lovely place, with very good location to enjoy Loreto's center and malecón. Plus, Joa and Carlos are excellent hosts. We highly recommend it.
Nils
2017-02-26T00:00:00Z
Joa was a wonderful host. The place was close to the plaza and the waterfront. Everything was as described or better. Well equipped and clean. Great shower!
Christine
2017-03-16T00:00:00Z
Joa offered a competitive rate. Rates are a little high in Loreto, and new hotels are giving very good rates to be competitive. The town is small enough to live further away from main features and walk - for those who don't mind, like myself. She offered real and valid information. Those of you buying but tickets online, will need to make sure to also get an actual ticket from the terminal. When I got to the terminal, they did not understand how or what to do with the online print out. They split the print out and kept one half and gave me the other, which caused quite the delay and aggravation of the bus driver. He wanted the terminal receipt. He made me go to the counter in LaPaz - they stated that the workers in Loreto did it wrong. Anyway, they stamped what I had, the bus driver made another beef but was assured it was fine. He let me back on the bus and I got to the next place. Joa's Accommodation offered what I needed, very comfortable, very clean. She was helpful, leaves plenty drinking water for you, had timely communication, and respectful of space. Location is good- a couple of blocks to all main features. Taxi from bus station $3(60 peso) to her place, but they have a hard time finding her address. Car rental is a nice walk along the ocean from her place - 10 min walk, so you can drop your bags and get some air. I used a car to go North across the mountains, where there are beautiful remote beaches to enjoy.
(TJ) Julia
2017-03-18T00:00:00Z
We enjoyed our time here! The location is unbeatable and I want to stay here again when I return to Loreto. We had everything that we could wish for!
Michael
2017-03-31T00:00:00Z
Excellent location, convenient to all amenities - beach, town, groceries, etc. Comfortable, quiet little casita. Great hosts.
Robin
2017-03-08T00:00:00Z
Great value for a wonderful casita. We were really only there to sleep at for a three night stay, but Joa provided everything we needed, including restaurant recommendations and beach information. The bed was king size and super comfortable. The shower was hot and refreshing. Secure parking and tea and coffee in the room were a real bonus. Close to town and the sea wall for easy walking. Great experience.
Angee
2017-03-28T00:00:00Z
Oda Tipi
Tüm ev/daire
---
Mekan Türü
Daire
---
Konaklayacak Kişi Sayısı
2
---
Yatak odaları
Loreto, Baja California Sur, Meksika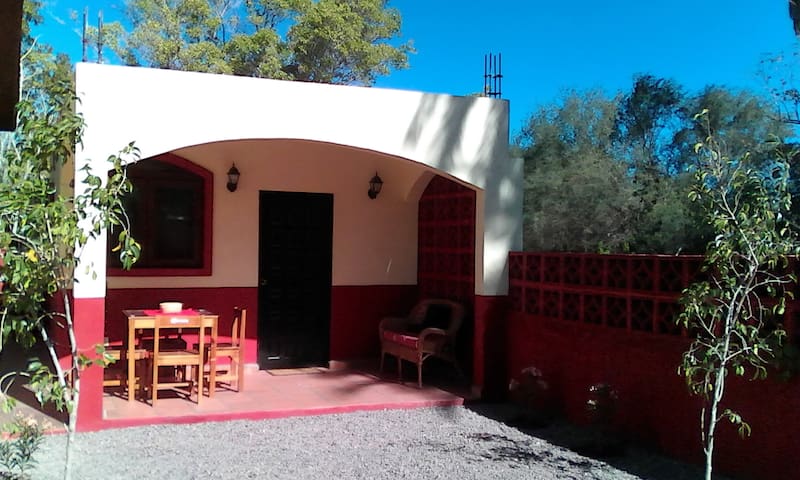 My place is close to the city center and a block from the beach. You'll love my place because of The close proximity to the beach, the restaurants and shops.. My place is good for couples and solo adventurers.
Oda Tipi
Tüm ev/daire
---
Mekan Türü
Daire
---
Konaklayacak Kişi Sayısı
2
---
Yatak odaları
Loreto, Baja California Sur, Meksika
casita decorada personalizada con el área de la piscina privada, terraza en la azotea con vistas al mar, cerrado y seguro dentro de nuestro complejo. Sólo 1 cuadra del mar de Cortés ya 3 calles de la ciudad. Se proporciona Internet.
Lugar privado con todas las comodidades. Seguro. Los ventiladores de techo, TV, wifi, piscina! Cama de matrimonio -muy cómodo.
Los huéspedes disfrutarán de la proximidad a todo! Restaurantes, playa, tiendas, banco, puerto deportivo. barrio muy seguro con la mezcla de los mexicanos, canadienses y estadounidenses. Muchas empresas hablan Inglés. Todo el mundo es amable. En cuestión de minutos al aeropuerto internacional de Loreto.
This casita was everything we had hoped for. It was clean, had a comfortable bed, tons of towels and was stocked with all of the kitchen equipment we needed to make breakfast, lunch and even a couple of dinners. There was a nice size fridge, powerful blender, microwave, 2 burner stove and drinking water. Perfect location. We took a taxi to/from the airport, but never felt the need for a car the entire week we were there. We loved our morning walks along the beach. There is a nice grocery store. The fresh salsa in the produce section was exceptional. This Airbnb is in surrounded by a ton of great restaurants. We rented bikes one day and another day we really enjoyed a boat trip around Coronado Island. It was a great time to be there as the main square was beautifully decorated for Christmas. We saw a few community events, and felt welcome to hang out and enjoy. It was fun to see the kids all dressed up in Santa hats, singing and dancing. We even saw a production of the Grinch. People were extremely friendly. I never felt unsafe. I would highly recommend this property. On our walks we kept an eye out for other places, but would return to this Airbnb in a heart beat(URL HIDDEN)Thank you so much for sharing your space.
Julianne
2016-12-18T00:00:00Z
Jill's casita is located within easy walking distance to restaurants, shops, and the beach. It has a comfortable bed and the area around the pool is secluded and very enjoyable. The kitchen is minimally equipped, so don't plan to do much cooking.
Robert
2017-01-01T00:00:00Z
If you want to have a quiet and relaxing vacation go see Jill. Our favorite thing was the sun terrace above the casita. ☺
Holly
2017-02-04T00:00:00Z
We spent a week at the Casita. It was clean. The bed comfy. Jill and Kevin are (VERY) accommodating hosts. The location ideal - easy walks to all of Loreto's attractions. There is a pool and roof top sitting area.
Kim
2017-01-28T00:00:00Z
Perfect! We will be back. Great location and thoroughly enjoyed the pool and palapa.
Heidi
2017-04-03T00:00:00Z
The casita was beautiful! Jill and Kevin made us feel at home. It was an easy walk to town and beach. Very convenient to everything. We enjoyed our stay here.
Mary
2016-03-26T00:00:00Z
Jill and Kevin went out of their way to make me feel welcome. I loved staying in the casita. The bed is heavenly. The shower is spacious and the pool deck is very inviting for sunbathing. I took full advantage of the pool and the upper deck above the casita. In the mornings I did my morning yoga stretching and in the evenings I tilted back the lounge chair to take in the stars before bed. Being able to borrow the bike was a huge bonus! I cannot wait to go back.
Lynn
2016-03-13T00:00:00Z
This place was wonderful! It was clean, comfortable and quiet.. I loved the location... You'd have a hard time finding a better place to stay in Loreto..
Thom
2016-04-15T00:00:00Z
Oda Tipi
Tüm ev/daire
---
Mekan Türü
Daire
---
Konaklayacak Kişi Sayısı
2
---
Yatak odaları
Ejido del Centro, Baja California Sur, Meksika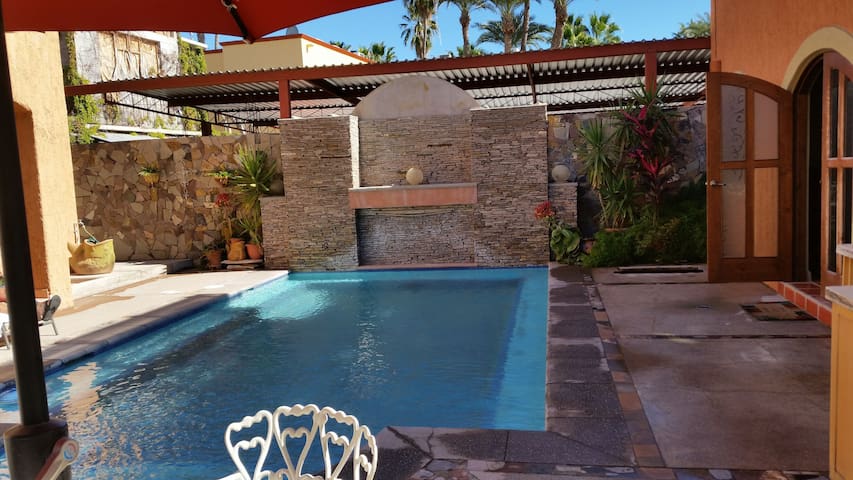 Our Executive Suites feature over 1088 square feet of living space and spectacular ocean views. Includes a complete kitchenette, a dining area with table and chairs, a cozy living area and double balcony. Free bus to sister resorts on Medano Beach.
Oda Tipi
Tüm ev/daire
---
Mekan Türü
Daire
---
Konaklayacak Kişi Sayısı
6
---
Yatak odaları
Baja California Sur, Baja California Sur, Meksika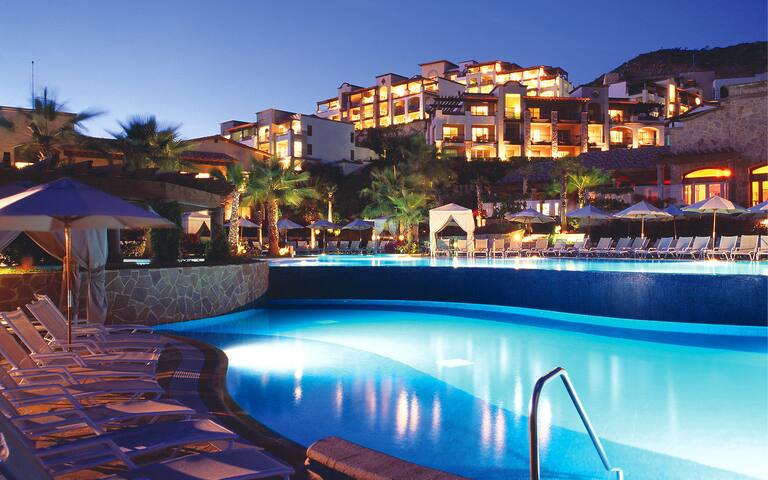 Loreto - Airbnb
:
25

misafir değerlendirmesinden,

5

yıldız üzerinden ortalama

4.76

yıldız
Tam fiyatlandırmayı görmek için tarihleri görün. Ek ücretler uygulanır. Vergiler ilave edilir.