Fully Furnished. Open floor layout. My place is good for anyone from families with kids to the solo adventurist.
The Cabin is close to what most would consider to be absolutely nothing, but that is what makes it a special place to stay. You will definitely get the "rustic" feel. Wildlife is plentiful, the location is rural, and from the front deck you will see a smattering of trees over rolling hills and farmland for several miles to the horizon. Fire pit with wood provided. Residence on premises.
Located 12 miles from the nearest grocery store and gas station, and 13 miles from Minnewaukan on the eastern shores of Devils Lake. 35 miles from the town of Devils Lake.
Very nice little get away spot with nature all around you. Clean, private and quiet-exactly what we were after. Much better accommodations than what is available elsewhere in the area. The fresh baked caramel rolls we found in our cabin were a real treat!
Pat
2016-09-11T00:00:00Z
Very nice cabin in a very peaceful setting.
Tompat
2016-07-04T00:00:00Z
This place is great. Unique, picturesque and peaceful.
Russell
2017-01-29T00:00:00Z
Nice quiet place.
Lynsay
2016-08-15T00:00:00Z
Great place.
Josiah
2017-01-15T00:00:00Z
John was a great host and the place was perfect for me and my wife. We were driving through and looking for a place to see and take pictures of the stars and Northern Lights and Johns place worked perfectly as it was away from lights and in an open location. We also enjoyed the recommendations about places to eat in the lovely town of Maddox, about 12 miles away. While the property may at first look geared to hunters or fishermen (and it appears great for that) it should not be over looked by families or others who need some extra room in a quiet, beautiful location. We'd be happy to stay again!
Jay
2016-09-29T00:00:00Z
Oda Tipi
Tüm ev/daire
---
Mekan Türü
Kulübe
---
Konaklayacak Kişi Sayısı
10
---
Yatak odaları
Maddock, Kuzey Dakota, ABD
Fully furnished apartment with private entrance inside family home. Private parking with beautiful yard, just minutes from Devils Lake and boat ramps. Washer/dryer included, full kitchen, queen pillow top mattress in bedroom, + queen sofa sleeper & updated bathroom. Amenities include all linens & kitchen utensils + guests have gas grill, deck and picnic table for use.
The space feels like home and includes everything needed for a comfortable stay. Dishes, linens, towels etc. There is a gas grill available for the guests. We also have a place for guests to clean fish or ducks and dog kennels.
Roxanne and her husband were so very kind and provided a lovely apartment for us to stay in. It was clean, spacious, and provided enough room for 4 adults and a toddler. The yard was absolutely beautiful and had lots for our toddler to do! We boated and fished at Devils Lake while enjoying our stay. There are two boat ramps and the casino marina within 3-5 minutes away! Perfect little place for our fishing weekend.
Ashley
2016-07-04T00:00:00Z
We had a wonderful time at Roxanne's! The place is marvelous and larger than we expected. My husband was mostly there to hunt, while I did enjoy the serene and wonderful gardens. I loved sitting outside reading and wandering around the property. Once we knew there were turkeys that crossed the property daily, I watched for them. The weather was warm for October and we enjoyed being outside. SO much to do just sitting back and relaxing. Many of the flowers were still in bloom and I had a great time wandering! We cooked all our meals but one and had everything we needed to bake and cook. The owners are wonderful and attentive, but you really do not know they are around. It was fun and we hope to go back in the near future -
John/Julie
2015-10-14T00:00:00Z
Mrs. Roxanne and her husband were great host. The apartment was exactly how it was listed very nice area quiet neiborhood. The apt was very clean and comfortable. I will definitely book with Roxanne again
Kevin
2015-10-28T00:00:00Z
Everything was as advertised and more than reasonably priced. We had lots of room for 4 adults and the grounds offered a great attraction to gardeners/flower lovers in general as well as having a cup of coffee. Parking and entrance were conducive to our coming and going Everyone agreed Roxanne's place would be on our list of places to stay in Devils Lake, if the need should arise again. Roxanne and her husband were both friendly and easy to work with. All in all a great place to stay and we would stay here again Thanks, Roxanne
LYNN
2016-06-20T00:00:00Z
Very good stay. Comfortable and clean. Quiet and peaceful surroundings.
Jean
2016-08-25T00:00:00Z
This apartment is beautiful, bright and spacious. Roxanne is a great host and goes the extra mile to make your stay the best. Their garden is really a show piece. It is always fun to benefit from the hard work of others who really know what they are doing in the garden! We definitely recommend this property to anyone visiting the Devils Lake area.
Jim
2016-08-07T00:00:00Z
We didn't want to leave! Spotless, such a comfortable bed and the kitchen had everything you would need if you wanted to make your own food there. New cupboards and counter top - it's so different from staying in a motel/hotel because you are in someone's home. I found this place to stay at airbnb (my first time with airbnd) and don't think I'll ever stay in another Motel if I ever have to. I wanted to take my mom just on an overnight get-a-way for one night, but next time I'll book for two nights. Mom and I both love gardening, and you can spend the afternoon just walking around the beautiful yard that is full of unique gardening ideas, flowers, etc. We loved it and will be back! Thank you Roxanne! I'd give this review an A plus rating!!
Christine
2015-09-18T00:00:00Z
This apartment is exceptionally clean, with new appliances and decor. Kitchen is well supplied with cooking and dining utensils. It is spacious and quiet. My host was very accommodating to my needs and available very readily for questions and concerns. I was traveling for work and will definitely book in future for fun! I highly recommend this host and lodging!
Mary Pat
2017-01-27T00:00:00Z
Oda Tipi
Tüm ev/daire
---
Mekan Türü
Daire
---
Konaklayacak Kişi Sayısı
4
---
Yatak odaları
Devils Lake, Kuzey Dakota, ABD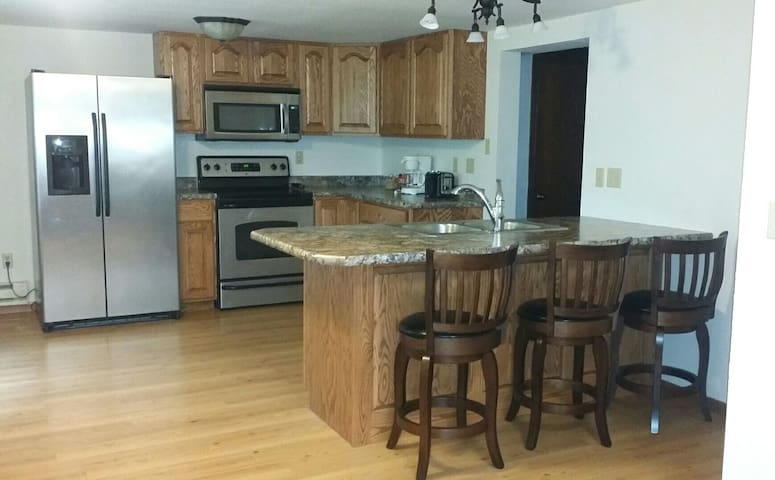 The rooms are located in a historic building built in 1906 that has been recently renovated. The building was originally built as a hospital and later used as a school dorm. Most of the original woodwork and tin ceiling has been restored. The Inn is located in a rural town in central North Dakota near many outdoor activities just a 30 minute drive to Devils Lake, a top fishing lake in North America.
Maddock is a small town located in central North Dakota. The Inn is located near the east end of town by the Catholic Church, a school, and several residential homes.
The host canceled this reservation 106 days before arrival. This is an automated posting.
Gaby
2017-03-02T00:00:00Z
Oda Tipi
Özel oda
---
Mekan Türü
Diğer
---
Konaklayacak Kişi Sayısı
8
---
Yatak odaları
Maddock, Kuzey Dakota, ABD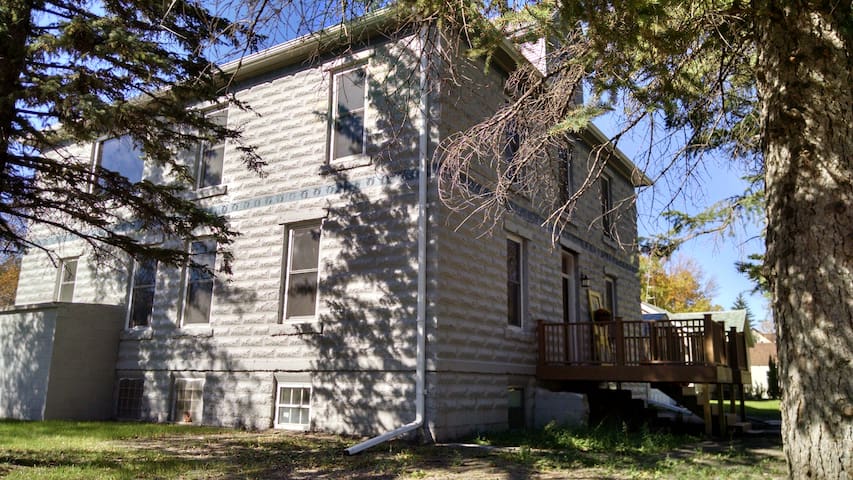 gctdfhhjv ougdtgg jtdvhccbj
Oda Tipi
Tüm ev/daire
---
Mekan Türü
Daire
---
Konaklayacak Kişi Sayısı
4
---
Yatak odaları
New Rockford, Kuzey Dakota, ABD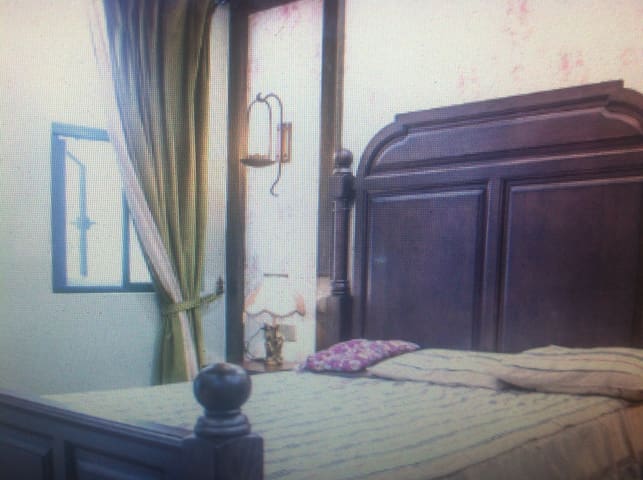 Tam fiyatlandırmayı görmek için tarihleri görün. Ek ücretler uygulanır. Vergiler ilave edilir.