Large Furnished Bedroom Suite available. Private entrance, walk-in closet, large private bathroom, off street parking, WIFI and cable. Room is large, bright and airy with ceiling fan. Large window with view to manicured backyard. separate zoned heating/cooling Convenient to Sheraton Crossroads, NYC And public transportation to NYC
Private Quiet Secluded elegance Ideal for student or traveling business person
Our neighborhood is very quiet and quiet
Stephen went above and beyond to make me feel welcome. I would highly recommend this studio if you are in the NNJ area.
Michael
2016-11-05T00:00:00Z
I was very welcomed and had a great stay. My wife and I had a great time and everything was close. Thank you!
Josh
2016-12-28T00:00:00Z
Oda Tipi
Tüm ev/daire
---
Mekan Türü
Daire
---
Konaklayacak Kişi Sayısı
2
---
Yatak odaları
Saddle River, New Jersey, ABD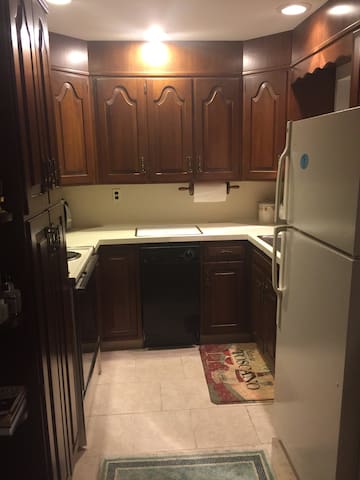 2nd floor, two bedrooms, living room, dining room and bathroom (all private). Hall and kitchen shared with one 3rd floor housemate. In the heart of the village, two blocks from restaurants & shopping district. Just four blocks from the Hudson River.
Nyack is a great little riverfront village. A walking and or biking village with dozens of restaurants, coffee shops, bakeries and pubs. Nestled between Hook Mountain State Park and the Tappan Zee Bridge, Nyack has biking and walking/hiking trails for people of all ages and fitness levels. There are also the famous Nyack street fairs, parades, theaters, and the Hopper House Art Center.
We arrived late in the evening, but check-in was still a breeze. Parking was a bit confusing, and there were no open spaces close to the house. We ended up parking on the next block. The apartment was a little on the chilly side, but otherwise fit our needs perfectly. The furnishings and art were beautiful. I would definitely recommend this to anyone needing a great place in Nyack.
Claudia
2017-04-02T00:00:00Z
Excellent place. Excellent Hostess, and host.
Lauren
2017-04-01T00:00:00Z
Oda Tipi
Tüm ev/daire
---
Mekan Türü
Daire
---
Konaklayacak Kişi Sayısı
4
---
Yatak odaları
Nyack, New York, ABD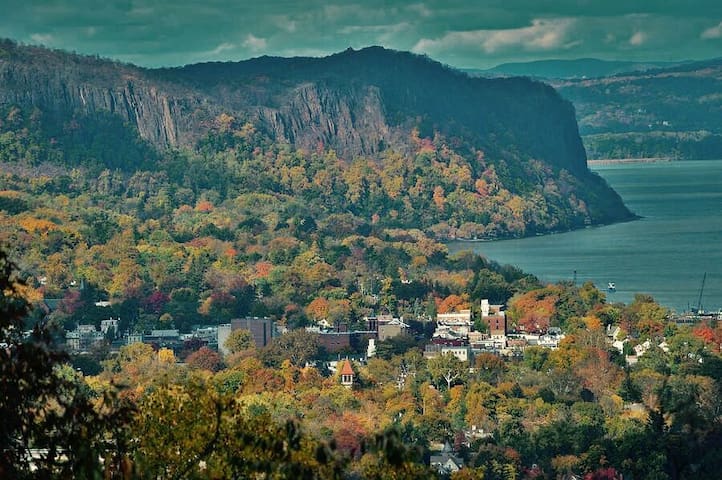 Your upstairs efficiency allows a great night's sleep and cozy hanging out. Snuggle up in the full size sleeping nook, or in the twin bed alcove. A living area with couch, small kitchen sink, microwave, refrigerator, electric kettle, french press coffee maker and place settings makes your stay like home away from home. 3/4 bath (stall shower). Wifi. The house is walking distance to Nyack Hospital and a 20ish minute walk to downtown Nyack. Parking for 1 car. We have a dog in the house.
The top floor of the house is a incredibly cozy yet functional and private area. Up two flights of stairs, you'll enter an living area, then enter the sleeping area behind a sliding door. The back of this efficiency is quiet and dark for great sleeping. Bring your own tea/coffee and easy to prepare food items as there is a small refrigerator, microwave, sink, electric kettle and french press coffee maker, along with dinnerware.
We're on a main road, about a mile from the downtown area of Nyack where there are a lot of restaurants, diners, bars, yoga classes, and independent shops (a 25 minute walk) and if you have a car we're near many beautiful parks and biking trails. The house is within close distance to Nyack Hospital, Walgreens and The Pie Lady and Son (best pie around!).
The Hostess for this lovely space in Nyack was as accommodating as was the space. Very quiet house, immaculate through out, nice touches in lighting and decor, up to date and well put together. Best if a person is under 6 foot for the sleeping nook, or plans on using the single bed on the other side of the space. I managed at 6'4", as long as I bent my knees. Just being honest as was asked by Airbnb. You will love the Hostess, a warm and caring person.
Kevin
2016-11-13T00:00:00Z
Across the board fantastic! Kristen was the perfect host, very accommodating, and as communicative as needed. The space is beautiful, in a good location and walkable to everything in the heart of Nyack. This is one of the best Airbnbs we have stayed in. The beds are super cozy and it honestly feels like "home". She is extremely family friendly and we liked our stay so much that we just booked it again! I can't recommend this Airbnb enough!
Alexis
2016-11-23T00:00:00Z
This place is amazing. It is very accessible as it is close to Rt. 59, Palisades Parkway and I-287. It is also very clean and very comfortable. It is basically a suite. The pictures don't do it justice. It is very spacious, has places to put your stuff and a mini-fridge, small sink, electric kettle and microwave to prepare or warm up small meals, which was very nice for me as I was on business and having this made my stay a lot more comfortable.
Miguel
2017-02-10T00:00:00Z
Kristen and her daughter were so sweet and helpful, and their dog, Lulu, is adorable! We felt like we were staying with a family friend because they were so gracious and hospitable. When we didn't get a chance to buy some truffles that we had been looking forward to getting, Kristen surprised us the next morning with a bag of some! The space is so clean and cozy. Our stay was awesome, and we highly recommend it! Thanks Kristen!
April
2016-10-28T00:00:00Z
Kristen was an excellent hostess. The space is absolutely lovely and I'm a great location in Nyack. Walking distance to anything in the area and close enough to drive anywhere locally. The space was more than I could have expected and it was a pleasure to stay.
Holly
2016-11-27T00:00:00Z
Kristen was wonderful. She lives in a beautiful neighborhood that is just perfect and her place went above and beyond my expectation. It was my very first AirBnB experience and she made it all worth the while. It was everything someone would want in listing. I would totally visit again.
Delaila
2016-10-23T00:00:00Z
Place was super adorable and very cozy. Small, but has everything you need. Kristen was very friendly and was available if we needed her.
Carrie
2016-11-11T00:00:00Z
Clean and cozy. Loved the view. Great hospitality.
Brian
2017-01-11T00:00:00Z
Oda Tipi
Özel oda
---
Mekan Türü
Diğer
---
Konaklayacak Kişi Sayısı
2
---
Yatak odaları
Nyack, New York, ABD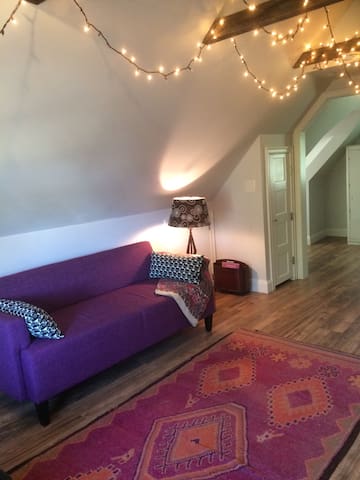 My lovely little Nyack haven is a beautiful 2 story 2 bedroom cottage in one of the sweetest neighborhoods in Nyack. This home has all of the charm and funkiness you want and expect in Nyack and can't find in an impersonal hotel. Maybe walk 2 blocks down to the river, or walk just 3 blocks to town and shop at our farmers market then home to cook dinner. If you'd rather shop our quaint stores and head out for a cocktail, you are just as close. So happy to help with any local recommendations.
This house is an original vacation cottage. You'll notice its many charming additions to make it livable year round, like plumbing. ;) Though a smaller home in a neighborhood of beautiful large victorians, what it lacks in size, it makes up for in adorableness. Plus it offers the added benefit of walking some beautiful neighboring streets. If it's summer you're welcome to use herbs from the side garden, or eat outside on quiet back patio bistro table. Maybe a cocktail on the porch as you wave to the neighbors. It's a lovely space for a weekend getaway with 2 or 4 folks, you're welcome to use the cottage like, but well appointed kitchen with every tool you might need. Although Nyack is fully stocked with some truly delightful restaurants, and even a surprising level of nightlife and live music. Happy to share recommendations as a local yocal. The house is cozy because it is well loved and lived in. Please be mindful that it is a home.
Nyack is situated a whopping 15 miles north of Manhattan, 45 minutes by car, but worlds away in terms of energy and environment. Nightlife, great restaurants, art and music. The local palisades mall has an imax theater, ice rink, and a bajillion other things, if that's how you roll. You can also find apple picking and hiking just around the bend. The area is perfect for Kayaking and sailing and ideally located for any avid outdoorsman. Our street fairs throughout the warmer season are reason alone to visit, lots of sweet vendors and tasty foods. Happy to chat with you about all there is.
The home was great. It was just a quick walk to all the restaurants and shops in town, but at the same time it had a great feeling of a cozy city getaway. As a host, Lauren was kind and responsive. Thanks again!
Stephen
2017-03-05T00:00:00Z
We had a lovely stay at Lauren's place. It was immaculate and beautifully decorated. Fully-equipped kitchen and very comfortable and cozy all-around. She was extremely easy to communicate with, flexible with check-in and check-out times, and gave us tips for local spots to visit. She even greeted us with a little toy for our daughter which she left on her bed. So thoughtful! We would definitely love to stay there again sometime. It really felt like a home away from home.
Maggie
2017-02-21T00:00:00Z
Sweet and charming home. Loved it!
David
2017-04-02T00:00:00Z
Oda Tipi
Tüm ev/daire
---
Mekan Türü
Ev
---
Konaklayacak Kişi Sayısı
4
---
Yatak odaları
Nyack, New York, ABD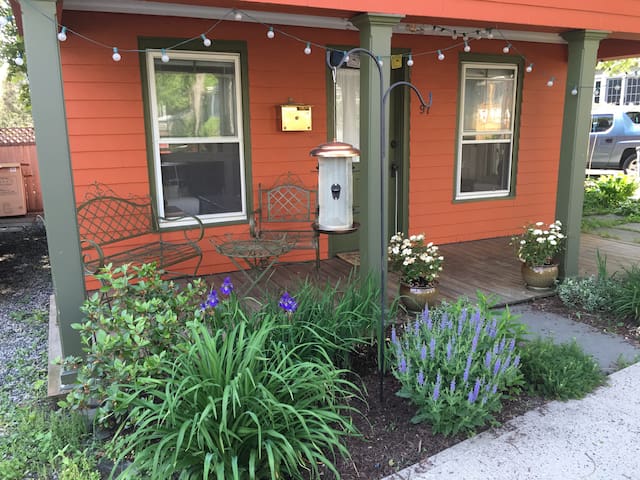 Renovated 3-story Victorian in charming downtown Nyack. Only 32 miles to Midtown Manhattan. New kitchen, hardwood floors, gas fireplace, views of Hudson River. Two bedrooms plus child's nursery; 2.5 baths. Long- and short-term rental opportunities.
This rental worked out perfectly! Shana was very nice and accommodating, and made sure we had everything together before we arrived. The house was funky and very cool, and a great size for the six of us who rented it. The layout (especially the kitchen area!) was great for cooking, relaxing and hanging out. Thank you again Shana!
Chris
2016-01-05T00:00:00Z
Oda Tipi
Tüm ev/daire
---
Mekan Türü
Ev
---
Konaklayacak Kişi Sayısı
6
---
Yatak odaları
Nyack, New York, ABD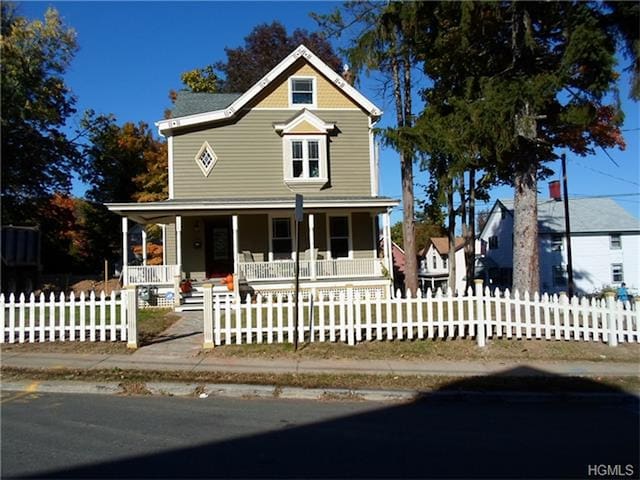 This Colonial home is a walking distance from downtown historic Nyack. With spectacular Hudson River and Tappan Zee Bridge views from nearly every room in the house, it accommodates up to ten people and has easy access to New York City via the nearby Tappan Zee bridge.
Bed configuration: 1 King bed 1 Double sofa bed 1 Double bed 4 Twins
Location
Clean, great Hudson and tappanzee views from more than half the windows in this house! Hope to go back this fall!
Rose
2017-03-18T00:00:00Z
The house is wonderful. The view is absolutely amazing. My friends and I had a great time. The host is very responsive and easy to contact. It's a great place to get together with a group of people. If I had too I would stay here again without a doubt.
Rebecca
2017-02-05T00:00:00Z
The property was great! The house is simple and the area is far enough away from the road to be quiet. We had a fairly large group but with plenty of beds and space the house was perfect for us. Carlo and Julia communicated with us clearly and were very flexible and reasonable for the whole weekend. We can't wait to come back!
Zain
2017-03-26T00:00:00Z
Oda Tipi
Tüm ev/daire
---
Mekan Türü
Ev
---
Konaklayacak Kişi Sayısı
10
---
Yatak odaları
Nyack, New York, ABD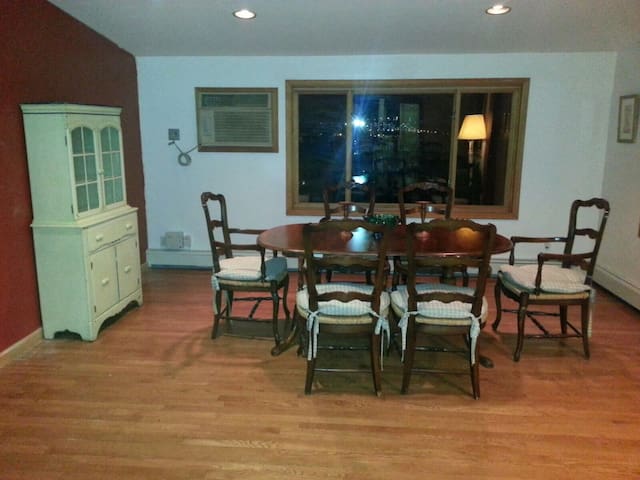 My space is the downstairs apartment in my house; it has a private space with a private bathroom with a full bath. The living room is huge and sunny
Dina was very welcoming and helpful, any questions via text were answered right away and very respectful of privacy.
Gabe
2016-10-30T00:00:00Z
Dina was great! Welcoming and helpful. The space is spacious and clean. Great tiled shower, small fridge and microwave. The house is about a mile from the town of Nyack. I didn't have a car and was able to walk everywhere.
Janet
2016-07-25T00:00:00Z
From the moment I contacted her, Dina was quick to respond to everything. We had a warm and thorough welcome as Dina showed us the rooms. It is very spacious. The bed is very comfortable and the living area huge. The bathroom is simple and functional, which I like. Access to the space is private and straight-forward. Nyack has a lot of lovely charm to offer, and we so enjoyed walking downtown and going for drives. Dina is a friendly and engaging individual and we never felt that she was unavailable to us. That said, we kept pretty much to ourselves and she honored our privacy. This space is very private and ideal for a quick getaway. Thanks Dina!
Karen
2016-11-07T00:00:00Z
Dina was an excellent host. Helpful when needed. It was nice for a long stay to have a private bedroom, living room and bathroom. Having access to the kitchen and w/d was great. The cats were a nice distraction, very friendly.
Jose
2016-01-19T00:00:00Z
The host canceled this reservation the day before arrival. This is an automated posting.
Mark
2016-12-03T00:00:00Z
Dina is a fantastic host and goes out of her way to make her guests feel welcome. She obviously enjoys having guests and making people happy. Highly recommended!
Philippe
2016-02-17T00:00:00Z
My boyfriend and I were looking for a getaway to celebrate a birthday, and I know Nyack is a small town with lots to do. Dina replied very quickly to my messages, from the time I first inquired about staying there til the time we left. Dina was very flexible about our arrival, especially since unforeseen circumstances made us arrive much later than expected! It was a beautiful space-lovely bedroom, living room, and bathroom. Great stay!
Miriam
2016-11-26T00:00:00Z
The space was beautiful. Dina was a great host. :-) We enjoyed our stay.
Gus
2016-05-02T00:00:00Z
Oda Tipi
Tüm ev/daire
---
Mekan Türü
Ev
---
Konaklayacak Kişi Sayısı
2
---
Yatak odaları
Nyack, New York, ABD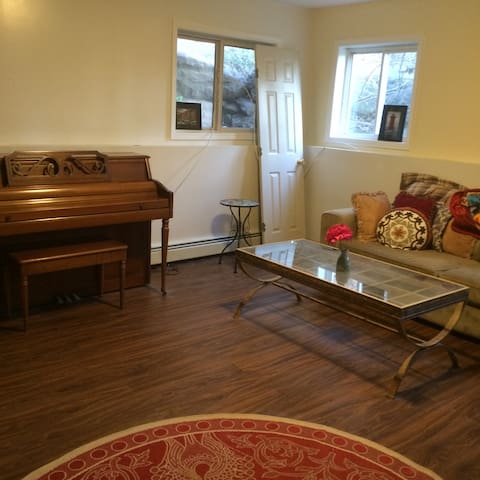 Private main-level apartment in quiet, upscale neighborhood. Fully equipped kitchen with fridge, newer gas stove and dishwasher. Brand new hardwood floors in the Master Bedroom. Private, separate entry. Plenty of off street parking. 30 minute drive to Manhattan. Easy access to major highways and public transportation.
Spacious ground level one bedroom apartment in private, upscale community. Access to in ground pool during the summer months. Off street parking.
Upscale community.
Alicia's place was perfect, clean, and had everything I needed. She was very easy to communicate prior arrival, and throughout the stay. I highly recommend staying here.
Rick
2016-09-08T00:00:00Z
Alicia and her husband, Rodger, are the sweetest people and fantastic hosts! We thoroughly enjoyed our stay with them. Alicia was fantastic with communication and did everything possible to make sure we were comfortable and looked after. We enjoyed lots a great chats with Rodger during our stay. The space was gorgeous.... lots of privacy, was very comfortable, and is very true to the pictures. The space is in a beautiful residential area, less than 5 minutes from the center of town. Can't thank Alicia and Rodger enough for their kindness. Would definitely stay here again and highly recommend it to anyone else.
michelle
2016-08-13T00:00:00Z
Alicia and her husband are the best hosts ever.. They were so nice and helpful. I can't thank her enough. The apartment it's beautiful and comfy. The pictures are real. I loved it all. I will stay there again. Alicia is a sweetheart.
Karina
2016-11-11T00:00:00Z
Amazing affordable unit in rockland county! Great host , if you in the area this is a MUST!
Elad
2017-01-18T00:00:00Z
Clean, good size for 2 quests and convenient. Alicia is very responsive to anything you need.
Karen
2016-12-31T00:00:00Z
We were very comfortable at Alicia's place. The location was good and in a very nice neighborhood. She was very friendly and available if needed. I would definitely stay there again!
Maria
2016-10-17T00:00:00Z
Oda Tipi
Tüm ev/daire
---
Mekan Türü
Daire
---
Konaklayacak Kişi Sayısı
3
---
Yatak odaları
New City, New York, ABD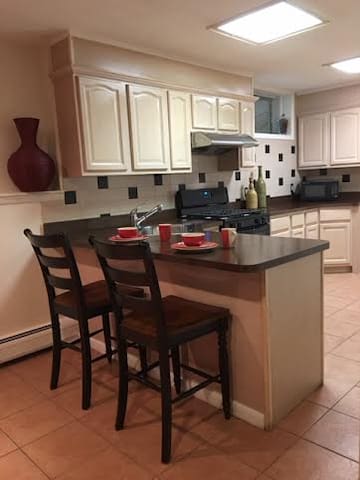 My house is a on a quiet residential street a half a block from the Hudson River and just a few blocks away from the great shops and restaurants in the center of Nyack, and close to wonderful hiking and biking trails. You'll love the bohemian coziness of the house, the garden, the kitchen, the location, the front porch, the back patio, the views of the Hudson, and the two cats, Will & Cora. My house is good for couples and families (with kids) who will treat it with tender loving care.
The host canceled this reservation 3 days before arrival. This is an automated posting.
Andrew
2016-08-31T00:00:00Z
We had a great stay at Gail's place! The house is charming and comfortable, and the location was so convenient. Gail left a ton of useful information about the area, and all went smoothly. Highly recommended!
Sophie
2016-08-13T00:00:00Z
I loved my stay, would recommend this listing to everyone
Sandra
2016-10-10T00:00:00Z
My mother, sisters and I had a wonderful time in this small and charming home. We loved the space, which was chock full of great books, decorations and character. The house is within easy walking distance of the center of Nyack, where there are a huge range of wonderful independent shops and restaurants. The cats were timid but friendly, very easy to care for. Overall, it was a relaxing home base for exploring the area.
Jeannette
2016-08-01T00:00:00Z
Oda Tipi
Tüm ev/daire
---
Mekan Türü
Ev
---
Konaklayacak Kişi Sayısı
4
---
Yatak odaları
Nyack, New York, ABD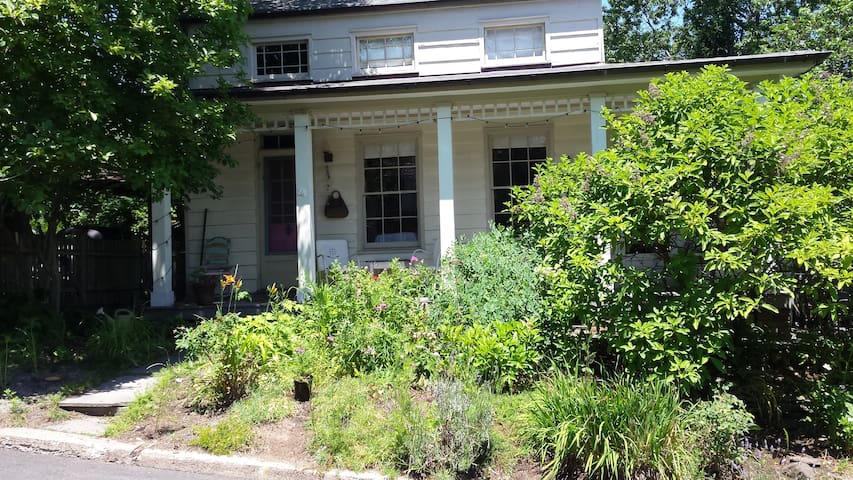 Overlooking the magnificent Hudson River in Nyack, New York, this 6,500 square foot Italianate Victorian Estate is recognized as a historical landmark for its architectural beauty, scenic location, and famous residents.
Built in 1858, this picturesque home was bought by actress Helen Hayes and playwright Charles MacArthur for a "pretty penny." The 1.14 acre plot holds an inground pool, the award-winning rose garden featuring the Helen Hayes Rose, and terrace connecting to the basement along the 3-level terraced backyard. Architecturally the house consists of a flat roof, overhanging eaves, large columns, front and rear-covered porches, and a 180-degree widow's perch. The incredible interior of the home consists of 5 bedrooms, 5 full and 3 half bathrooms, multiple fireplaces, a full kitchen and dining room, double living room, and a beautiful mural covering one of the spiral stone staircases.
We held our wedding reception at Pretty Penny, and it was amazing. The location was beyond our expectations, the staff who helped us there were so kind and accommodating, and we couldn't have asked for more. My family flew over from England for the wedding, and it was such a beautiful experience for them to spend two nights in what is both a beautiful and famous house (we also heard that Russell Crowe stayed here for six months!). Thank you so much, Josephine, for being so accommodating, and helping us have such a beautiful wedding!
Phil
2016-07-11T00:00:00Z
Truly wonderful experience. Thank you!
Lindsay
2016-08-16T00:00:00Z
Oda Tipi
Tüm ev/daire
---
Mekan Türü
Ev
---
Konaklayacak Kişi Sayısı
16
---
Yatak odaları
Nyack, New York, ABD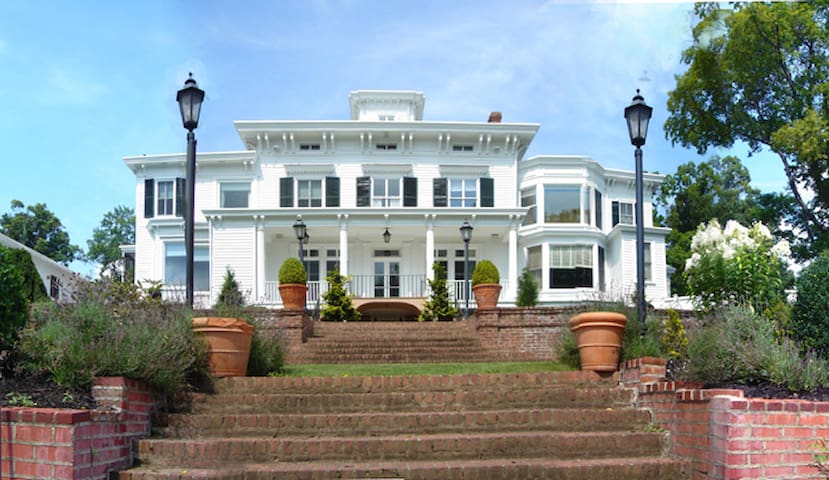 Spacious airy one bedroom available located in beautiful Rockland County. Minutes from NYC, Bear Mountain Park and Palisades Center Mall. 1/2 hour from Woodbury Commons.
Oda Tipi
Özel oda
---
Mekan Türü
Ev
---
Konaklayacak Kişi Sayısı
2
---
Yatak odaları
New City, New York, ABD
Charming 1860 farmhouse nestled into the hill, with views of Hudson River. A private and peaceful garden retreat just a half-hour outside NYC.
The perfect get-away. Local hiking trails are easily accessible from the house. Piermont and Nyack have walks along the river. Both areas are popular area with cycling clubs. Saturday night Salsa dancing at Westgate Lounge is two miles away.
Oda Tipi
Özel oda
---
Mekan Türü
Ev
---
Konaklayacak Kişi Sayısı
3
---
Yatak odaları
Nyack, New York, ABD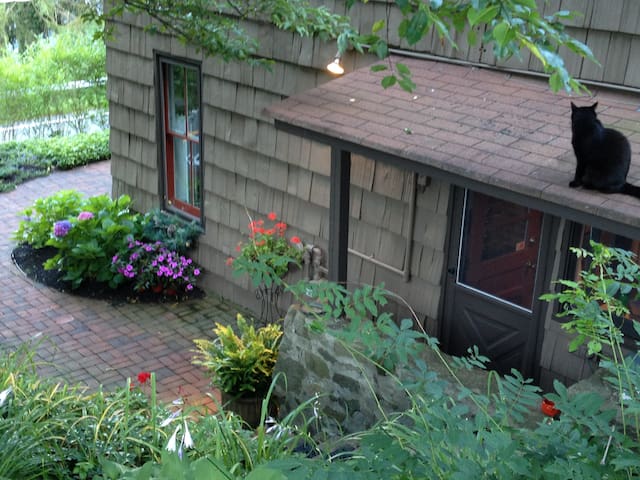 Discover #1 rated cool town USA
This was my second stay with Sarah. As with the first, Sarah was lovely, courteous, attentive, and made me feel very at home. The place was as described in an earlier review. Couldn't be more comfortable in a luxury condo development and right in town. This time I had time to enjoy the town, eat in a really nice restaurant. It has a good night life which was perfect for a summer night.
Alvita
2016-07-01T00:00:00Z
Sarah's place is wonderful: modern, contemporary, luxurious, comfortable. It is a newly built residence on the main drag of town. The guest sleeps on the pull out sofa but it is so comfortable, I've been on many beds not as comfortable. The choice of down or memory foam pillow made me feel I was in a first class hotel. Sarah was as gracious as could be, and has such a wonderful, positive spirit. She is extremely respectful of ones space as she has her own room whereas the guest has use of the open living room, nice modern kitchen, and one of my favorite features, tv projected onto the wall by a projector. The location can't be beat: right on Main Street, just a walk away from everything in town. Parking was a cinch, just steps away. I really enjoyed my stay. I'm not telling anyone about this special place :-).
Alvita
2016-05-21T00:00:00Z
I spent nearly 3 weeks at this Place and it was completely wonderful and more than comfortable! Sarah is a great Host, I can totally recommend this place - you will have a perfect stay there.
Marlena
2016-07-31T00:00:00Z
Oda Tipi
Müşterek oda
---
Mekan Türü
Daire
---
Konaklayacak Kişi Sayısı
1
---
Yatak odaları
Nyack, New York, ABD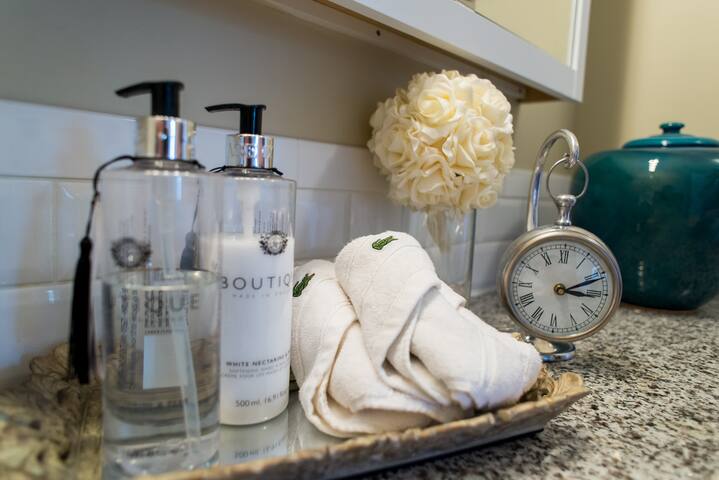 Large room with a Queen bed and a Love seat. Very quite and cozy. Private bathroom, Full closet, Iron and TV with Netflix and Amazon service. Minutes drive from NY thruway, Palisades Mall and Harriman state park. Off-street parking.
Minutes from thruway and palisades parkway. Perfect place for extended or short stay. Private parking. Quite and clean neighborhood. Coffee (K-cup) is available in kitchen area.
Very quite and clean neighborhood.
The room is clean, comfort, and better than I expected. Very good location: minutes to shopping center and highway. The host (Fai) is very friendly, and makes you feel like at home. I would not go to hotel, but stay at Fai's home, if I visit New City or nearby area.
Lo
2016-10-26T00:00:00Z
Fai was a wonderful host! The room we rented was spotless. The location was wonderful. He made himself available to us at any time and truly went above and beyond. We will DEFINITELY stay here again and give it our highest recommendation to anyone coming to the area.
Emily
2016-10-16T00:00:00Z
Oda Tipi
Özel oda
---
Mekan Türü
Ev
---
Konaklayacak Kişi Sayısı
2
---
Yatak odaları
New City, New York, ABD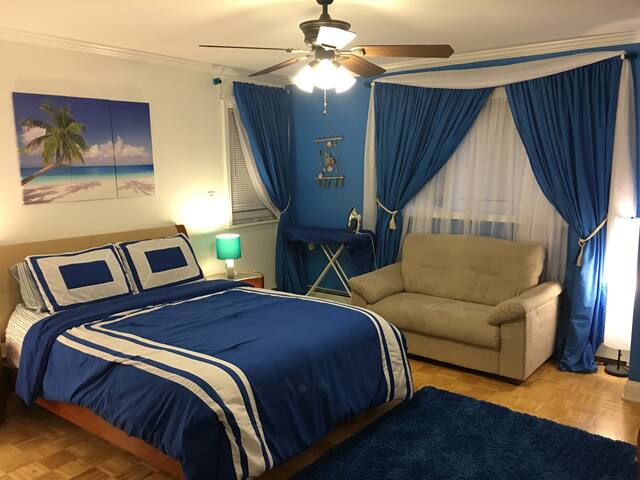 We live in Hudson Valley, close to major parks and a short drive or bus ride into NYC. We also live in the heart of the Green Meadow Waldorf School-Sunbridge-Anthroposophy-Threefold Community, a play-set on property, and the Duryea Farm nearby. You'll love the whole house and property. We live in a safe, friendly cul-de-sac, where children can ride bikes, jump on the slack-line, and play around on the playset. Inside is a playroom just for kids. We welcome all guests from all backgrounds.
The house is family friendly, or group friendly, and young child friendly to the core! You will enjoy the best house in Rockland County to rest, rejuvenate, celebrate and play.
If you are looking at my listing, then I believe you already know what makes this neighborhood unique! Welcome!
Oda Tipi
Tüm ev/daire
---
Mekan Türü
Ev
---
Konaklayacak Kişi Sayısı
11
---
Yatak odaları
Spring Valley, New York, ABD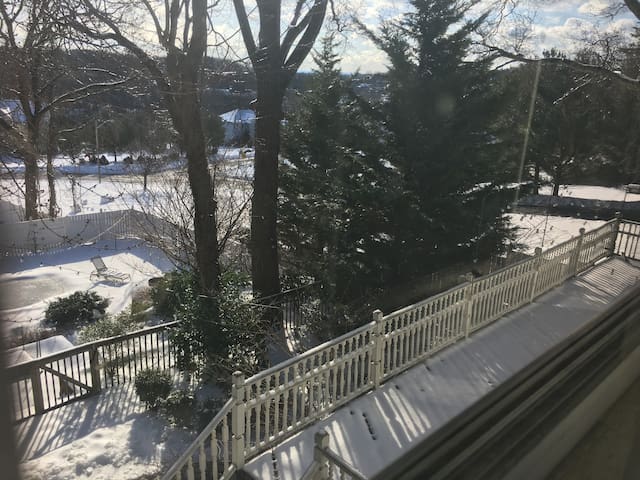 This is a luxury 54' sailboat with a spacious interior, moored in the Hudson with views of Nyack, Tarrytown and the Tappan Zee bridge. You'll have a captain, who will stay in a separate, private cabin, and can take you for an hour sail for an additional $100.
Unique way to spend an overnight. Al Vento is a spacious 4 bedroom private modern yacht. We can also sail (at an additional cost) anywhere on the Hudson, drop anchor or dockside at a marina. Amazing sunsets, ocean breeze, calm mooring on the Hudson. Vacation for the night aboard, for up to 8 guests in 4 bedrooms. (*Boat can Sail at an additional cost. *)
Great restaurants and Bars on Main Street.
Oda Tipi
Tüm ev/daire
---
Mekan Türü
Tekne
---
Konaklayacak Kişi Sayısı
8
---
Yatak odaları
Nyack, New York, ABD
Welcome to Casa Rosa! Our beautiful house was built in 1887 and has all the modern amenities. Perfect for the weekend getaway or accommodations for a wedding nearby. Walking distance to the historical main street of Tarrytown, Metro North, Hudson River and Castle Hotel and Spa. Short driving distance to Blue Hill at Stone Barns, several hiking trails. We love it and know you will too! - Sabine + Matt
This house also features a backyard with a patio. All baseboard heating with the exception of the dining area where a gas fireplace automatically turns on for heat. We have A/C units in the living room and master bedroom.
Oda Tipi
Tüm ev/daire
---
Mekan Türü
Ev
---
Konaklayacak Kişi Sayısı
5
---
Yatak odaları
Tarrytown, New York, ABD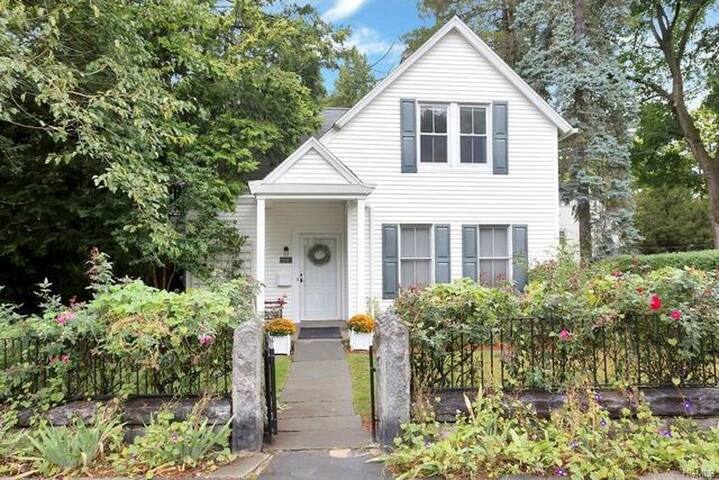 Private, separate entrance, quiet room with windows, natural light, and sliding doors to the wooded backyard. Queen bed. Park nearby with running paths, wooded trails, duck pond, and playground. 20 miles from NYC, close to highways and bus to Port Authority. Bathroom is attached and has a shower.
Daphy is a wonderful host. Due to my hectic schedule I was unable to meet with her, but she was very responsive to my text messages. The area and the house is superb - very safe and quiet. The room was amazing. Extremely clean and very spacious with all of the accommodations that one could need. The bed is a memory foam style bed and it is amazingly comfortable. I highly recommend this space and would gladly stay there again.
Richard
2016-09-30T00:00:00Z
Quiet, clean and relaxing. I will be back.
Joseph
2017-04-06T00:00:00Z
A great experience. Exceeded expectations.
Malcolm
2016-08-15T00:00:00Z
The room was lovely, warm and clean. Daphy was very easy to communicate with. I recommend her as a host.
Paul
2016-11-17T00:00:00Z
Daphy is such a great host. Beautiful house, in a great neighborhood with a lot of greenery. The rooms is very private and cozy. I stayed for only 1 night and I felt very welcomed and comfortable the whole time. Definitely recommend staying here away from the noise and city lights!
Bradley
2016-04-27T00:00:00Z
Daphy is a great host ! Nice place !
Helen
2016-10-05T00:00:00Z
No one was home when we checked in, but I had received an email telling us where we could find the key. The room was nice and clean. We had our own bathroom and our own entrance. There were waters in the fridge for us which came in handy after a long night of drinking at a wedding. The bed was on the floor, but it was a tempurpedic and was very comfortable.
Chris
2016-09-25T00:00:00Z
A clean quiet and value for money place. Daphy and her family were warm and welcoming. If we are in the area again, we'll definitely stay with them again! You should too :)
Deepan
2017-03-26T00:00:00Z
Oda Tipi
Özel oda
---
Mekan Türü
Ev
---
Konaklayacak Kişi Sayısı
2
---
Yatak odaları
Spring Valley, New York, ABD