fantastic Rent bright apartment in Neptune sea. Fourth floor, two bedroom-two bathrooms with TV and washing machine. double bed and two sofa bed for one and a half. Suitable to disconnect from the hectic city views exceptionally
unique view
Shops and supermarkets nearby
Oda Tipi
Tüm ev/daire
---
Mekan Türü
Daire
---
Konaklayacak Kişi Sayısı
4
---
Yatak odaları
Nettuno, Lazio, İtalya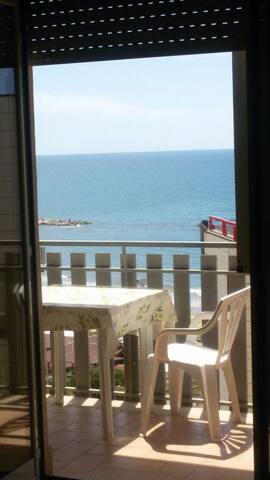 Apartment with large living room with kitchenette, bedroom, bedroom, bathroom, laundry room and spacious veranda. Separate entrance. A 10-minute walk from the beach and downtown. Near the station that leads to Rome. Possibility of camping cot for baby and box. Pets accepted.
Oda Tipi
Tüm ev/daire
---
Mekan Türü
Ev
---
Konaklayacak Kişi Sayısı
5
---
Yatak odaları
Nettuno, Lazio, İtalya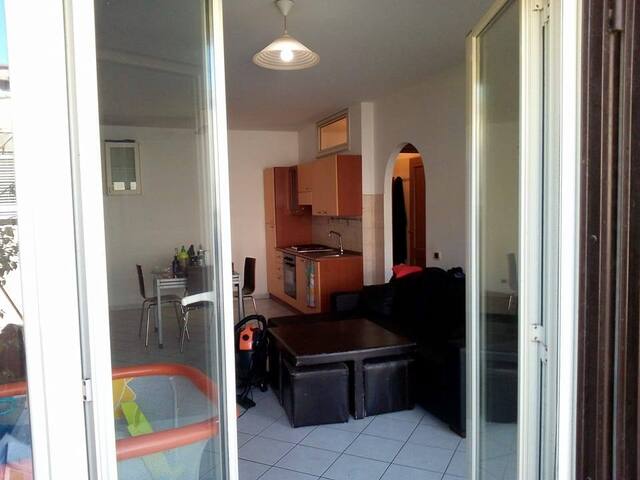 Appartamento in pieno centro, a 300m dal mare, 5 min dal porto di Nettuno e supermercati. Soggiorno, cucina abitabile, bagno con doccia. The apartment is located 300 m from the sea, 5 min from the port of Nettuno, downtown and supermarkets. It is 1 room apartment with kitchen separated and wc+shower.
Наш отдых в Неттуно длился 10 прекрасных дней, квартира соответствует фото, уютная,есть все необходимое для проживания, до моря пешком минут 7, рядом кафе, продуктовые магазины и центральная площадь с ресторанами. Небольшой минус, под окнами железная дорога и поезда ходят с 6 утра до 23 с интервалом в 30 минут. У кого крепкий сон, тому не о чем беспокоиться. Спасибо Евгении за теплый и дружелюбный прием.
Юля
2016-09-17T00:00:00Z
Прекрасное место для отдыха! Евгения- очень радушный и приятный человек! Встретила нас, проводила обратно) также показала вкусный ресторанчик и магазины, в целом направила по Неттуно) квартира безумно чистая и светлая, в шаговой доступности от моря, центра, магазинов и вокзала! Всем советую проживание в данной квартире! Останетесь точно довольными! Мы проживали с 18 по 27 августа) волшебные дни на море)
Виктоия
2016-08-27T00:00:00Z
Огромное спасибо за радушный приём! Было очень приятно с вами пообщаться. Евгения очень отзывчивая хозяйка! Апартаменты отлично подходят для отдыха на море, пляж в 5ти минутах неторопливой ходьбы как и супермаркеты, закусочные и тд. В паре минут от апартаментов бар-ресторан, где нам удалось послушать выступление великолепного джазового ансамбля. Всё было супер.
Viktorija
2016-08-08T00:00:00Z
Евгения очень добрая, отзывчивым и хорошая хозяйка)квартира очень чистая,уютная .
Руслан
2016-09-05T00:00:00Z
Наш отдыхах в Неттуно был просто прекрасным! И в этом большая заслуга Евгении! Она встретила нас в аэропорту, привезла к себе, показала все, что находится поблизости от дома. Квартира очень уютная, чистая, удобная! Все очень близко: море, супермаркеты, ресторанчики и станция Неттуно. Спасибо вам Женя за отзывчивость, за вашу квартиру! Все было просто супер! Надеемся приедем ещё не раз! ☺️
Бика
2016-06-27T00:00:00Z
Oda Tipi
Tüm ev/daire
---
Mekan Türü
Daire
---
Konaklayacak Kişi Sayısı
3
---
Yatak odaları
Nettuno, Lazio, İtalya

Nice, comfortable and sunny apartment on the 3rd floor with elevator and parking garage, 5 minutes from the beach and near the central station. The apartment is well furnished with new furniture. Show a master bedroom with beautiful views, bathroom with shower, washing machine and a large balcony. Possibility of shuttle from Rome Ciampino airports - Rome Fiumicino to Neptune (price of the service to be arranged) sprechen Deutsch Hablamos español
Quiet neighborhood with little traffic
Oda Tipi
Tüm ev/daire
---
Mekan Türü
Daire
---
Konaklayacak Kişi Sayısı
2
---
Yatak odaları
Nettuno, Lazio, İtalya
Villa Borghese nearby studio of 40 square meters with balcony and directly on the beach on the 3rd floor in a condominium with concierge. Two bunk beds and two sofa beds. Kitchenette with refrigerator, microwave and washing machine. Bathroom with shower. Minimum stay of two nights throughout the year and weekly during the summer but we will try to be as flexible as possible to meet the various needs!
The house overlooks the sea and has direct access to public beach. It is not very big but has the convenience of being really easy to keep in order especially with children who may be on the beach in sight in all serenity. A curtain divides the night from that day. The lift allows to carry everything you need for the beach effortlessly and allows fast access to disabled people or in old age. Cool and breezy even in the hottest days has spectacular views over the Gulf of Anzio you can walk in 15 min as well as Neptune with all their services: supermarkets, restaurants, bars, train station, ...
The house is situated in the town of Nettuno but it is a natural part of the east coast of Anzio. Both towns are lovely to the port, the fishing boats and the very traditional setting and most peaceful of Anzio and evening and daytime nightlife of Neptune with its castle on the sea. Both are just a 15-minute walk.
Oda Tipi
Tüm ev/daire
---
Mekan Türü
Daire
---
Konaklayacak Kişi Sayısı
6
---
Yatak odaları
Nettuno, Lazio, İtalya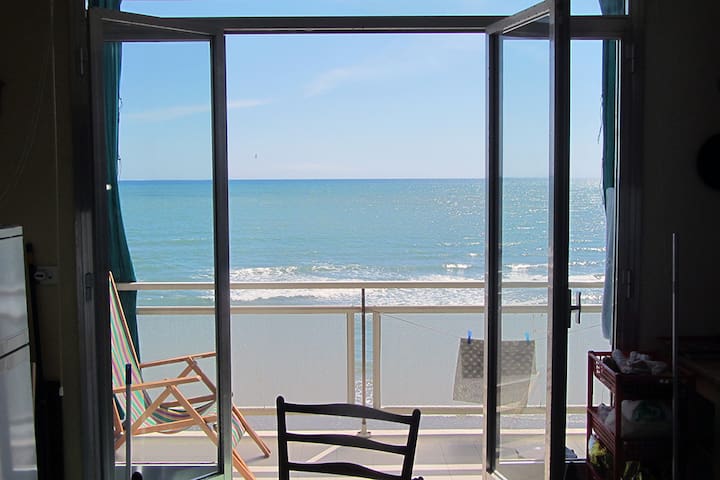 , Plaj ve şehir merkezine 25 dakika mesafede 10 dakikadan daha kısa bir yürüyüş bu düz bir yaz gezisi için mükemmel bir yer olduğunu. Dış alan oldukça geniş: yeme, rahatlatıcı ya da güneşin keyfini için ideal.
Küçük ama şirin, bizim düz sadece bahar 2014 yılında inşa edilmiştir. Bu yemek ya da şezlong üzerinde chill out güzel bir terası vardır. Banyo küçük ama (şampuan, duş jeli ve saç kurutma makinesi dahil) gereken her şeye sahiptir. yatak odası'nın mobilya yakın zamanda yenilenmiş ve rahat bir kraliçe yatak yanı sıra bir Çekmeceli, 32 "TV ve iki komidin sahiptir. Ayrıca yaz aylarında uyku edeceğiz emin olacak bir klima ünitesi sağlar. mutfak. ihtiyacınız olan her şeye sahiptir Biz de temel pişirme malzemeleri sağlarlar. Konumu Roma'yı ziyaret ve aynı zamanda dinlenmek için idealdir. Plaja yürüyerek ve bir saat sadece 10 dakika ve Roma'ya trenle 10 dakika uzaklıkta yer almaktadır. Trenler saatlik ayrılmak ve Roma'nın merkezinde, sağ Termini istasyonu götürür.
mahalle, geceleri çok sakin rahatsız olmayacak bir.
Sehr schöne Dachterrasse und für unsere Zwecke ausreichend groß obwohl insgesamt das Apartment eher als klein zu bezeichnen ist. Mini Dusche wirklich nur für schlanke Personen. Neue Klimaanlage.
Miguel
2016-07-12T00:00:00Z
I spent 3 nights in Lorenzo's Apartment. His mother Maria picked me up from the train station and showed me the way to the beach and the supermarket. They invited me for dinner the next day. The apartment is almost new, very clean and bright, with a great sun terrace to drink a red wine in the moon light and fresh breeze from the sea! I'll definitely stay there again. Thank you Lorenzo, for your kind support to find a rental bike.
Nicole
2014-08-06T00:00:00Z
El apartamento es muy acogedor y estaba muy limpio con todas las necesidades. A 10 minutos de la playa y con una enorme terraza. El dueño del apartamento estuvo muy atento desde el momento que realicé la reserva e intentó ayudarnos en todo. En definitiva, una estancia perfecta, muy recomendable.
Silvia
2015-07-10T00:00:00Z
Me and my sister had a great time staying at Lorenzos appartment. It has an incredible sun-terrace, is nice tidy and very well equipped! A perfect place to relaxe, cook and hang out! The beach is very close to the appartment and also very nice. There is a shop very cose were you can buy everything you need to cook. It wasn't a problem to get to Nettuno from Rome by train and it was also very cheap. Lorenzo was a great host. He picked us up from the train station and his mom drove us back there. He was always trying to help out and even gave us an umbrellone to take to the beach, so we didnt have to rent one (thanks so much!) We would come back anytime and can only recommed this nice appartment!
Lena
2015-06-11T00:00:00Z
Più che una garanzia come host! Cordialità e disponibilità sono di casa con Lorenzo e Maria...l'appartamento in più risulta migliorato rispetto alla nostra ultima visita. Stra-consigliato!!!
Manuel
2016-01-11T00:00:00Z
Accoglienza eccezionale,appartamento nuovissimo e funzionale,lo consiglio vivamente.
elena
2015-11-12T00:00:00Z
We stayed in Lorenzo`s apartment for 7 days in August. The flat is very cozy and clean. There is everything you need for a good time: a lot of tableware, a tv-set, a big bad, a good bath and ,of course, a big terrace (the flat is on the third flour and the terrace is under the sky). The seaside is visible from the flat. There are a lot of beaches on the seashore of the Nettuno town. The nearest beach is within 15 minutes by foot. Nettuno is a very cozy town with a lot of bars, cafes, pizzerias. In the morning and in the afternoon we were at the seashore(sunbathing and swiming ), and in the evening we spent our time in the center of Nettuno. There are a lot of restaurants in the center of the town, where you can find a good choice of wines, seafood, pizza and pasta. I strongly recommend you to visit Anzio - it`s the town near Nettuno(there are a lot of good beaches and places to rest) and Castel di Gandolfo - it`s the town withing 50 minutes by bus with a wonderful mountain lake with clear water. Lorenzo is a good host that speaks english well, is ready to help and don`t disturbs you. Thank you.
Igor
2014-08-26T00:00:00Z
Lorenzo and his mother Maria have been the most lovely and helpful hosts to us! Contact with Lorenzo was easy from the very start, he was quick to reply and always ready to give us any help and information. Maria, even if she could only speak Italian, made everything very easy for us, from our arrival to our departure. She came to pick us up at the station to take us to the flat and had brought us little baked breads. Both Lorenzo and her really made sure we had everything we needed during our stay, and the night before our departure Maria insisted to give us a lift back to the station the following day, regardless of the fact that we needed to leave at 4.30 am!! As for the flat, it was exactly like it is on the picture; bright, spacious, clean and cosy! We really loved it and felt at home immediately. The beach was only a few minutes away, as was the supermarket, and the town center could be reached in about 20 minutes (we found it seemed quicker and even nicer to walk by the beach rather than alongside the road :) ) All in all we had a delightful stay and are already determined to go back there again at stay at Lorenzo and Maria's flat in spring or summer.
Julia
2016-10-21T00:00:00Z
Oda Tipi
Tüm ev/daire
---
Mekan Türü
Daire
---
Konaklayacak Kişi Sayısı
2
---
Yatak odaları
Nettuno, Lazio, İtalya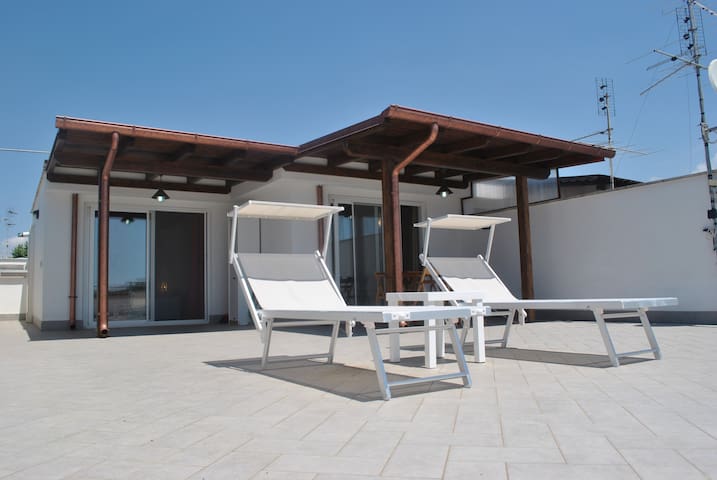 Jeg har en Apartament beliggende i Nettuno, en meget flot strand byen. Der er to soveværelser (et med en dobbeltseng og en anden med en enkelt seng), en stue-spisestue med køkken, pejs og en sovesofa, et badeværelse med bruser og alt du behøver !!
Mit hus er meget stor, og jeg åbner sine døre for dig, fordi jeg ønsker at give dig mulighed for at leve en italiensk oplevelse, og jeg vil gerne emprove mit engelsk. Du vil have din egen lejlighed, internet, en gård med grill og en smuk strand i nærheden. ROME venter på dig.
Nettuno er et perfekt sted at nyde strande og også til at besøge Rom. Det er faktisk kun en time langt fra hovedstaden (med tog). Desuden livet i Nettuno er billigere end Rom, og jeg vil hjælpe dig med at gemme dine penge rådgive dig de billigste supermarkeder !! Så vil du have et godt sted hvor man kan bo og også en ven (mig !!!), som vil hjælpe dig, når du har brug for. I nærheden af Nettuno er der også Anzio med en karakteristisk havnen og Nerone ruiner og det er berømt for verdenskrig
Cristina is a very welcoming host and wants you feel comfortable all the time. The apartment is in a cute town with everything in walking distance.
Aj
2016-05-16T00:00:00Z
Cristina nás vyzvedla na nádraží, i když jsme přijeli pozdě večer. Ubytování skvělé, 2 kola k dispozici, ale ty jsme nevyužili, spali jsme tam jen jednu noc... Cristina dám dala spoustu dobrých tipů o okolí Nettuno a o Římu. Přijetí bylo velmi přátelské a milé. Pokud bude někdy příležitost, rádi se ubytujeme znovu.
Zdeněk
2015-07-27T00:00:00Z
Ottima accoglienza e disponibilità da parte di Cristina. La casa rispetta quanto descritto nell'annuncio e ritengo che sia offerta ad un costo adeguato. Essenziale, sarebbe necessario qualche lavoro di ristrutturazione ma assolutamente raccomandabile per passare qualche giorno di mare in un contesto che offre tante possibilità di visite e relax. Sorpreso positivamente dalle spiagge di Nettuno
Maurizio
2016-08-21T00:00:00Z
Cristina and her family are very lovely people. Her husband picked us up from the Nettuno station. The flat was very clean and the bed comfortable. You have everything you need in the kitchen, so you can cook some pasta:) The location is 15 min by bike to the beach and to anzio 25 min by bike, by walk to the city center of Nettuno max. 30min. its in a quite neighbourhood, really nice and peacefull and you have a few pizzeria, a bakery, gelateria and a supermarket is 10-15 min by walk away. all in all i can highly recommend Cristinas place !
Tolga Kaan
2015-06-21T00:00:00Z
Très gentille et disponible...elle nous même ramené un gateaux!!
Sabrina
2016-07-11T00:00:00Z
Very friendly host with very nice appartement
Achimowicz
2015-09-13T00:00:00Z
Cristina è stata gentilissima è simpaticissima! Ci ha accolti con un dolce buonissimo e ci ha fatto assaggiare un dolce tipico del posto, la casa è come nelle foto! Tutto bellissimo, consigliatissimo per chi vuole soggiornare a Nettuno!
Valentina
2016-03-28T00:00:00Z
Cristina is very nice pearson, if you need help - she will help you. House is big, comfortable and clean. Birds wake you up in the morning. If you like to walk a lot, this is a perfect place for you.
Marta
2015-07-19T00:00:00Z
Oda Tipi
Tüm ev/daire
---
Mekan Türü
Ev
---
Konaklayacak Kişi Sayısı
5
---
Yatak odaları
Nettuno, Lazio, İtalya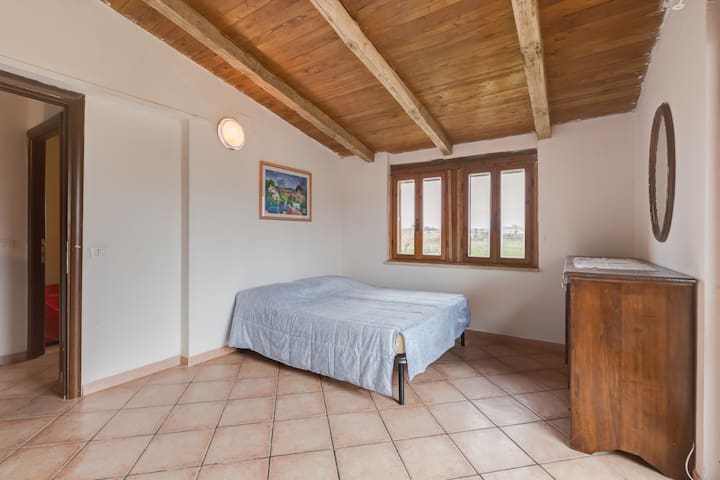 My apartment is near the city center. My accommodation is suitable for couples, families, solitary adventurers and business travelers. It equipped with 4 beds, parking in the garage.
It is located at the center of Neptune, in the countryside in the silent zone.
Oda Tipi
Tüm ev/daire
---
Mekan Türü
Daire
---
Konaklayacak Kişi Sayısı
4
---
Yatak odaları
Nettuno, Lazio, İtalya
chalets, suitable for those who expect an accommodation in the green in a quiet environment less than 10 minutes' drive from the sea. Suitable for single people or couples. All 'interior is provided everything we needed including food and drink for breakfast (except for long-term rentals), is available to the .not there is the washing machine to the inside of the chalet but is still present and can be used inside the' main dwelling. you can add a third bed
in the garden beyond the use of chairs and sun beds for sunbathing, you can use the barbecue. supermarkets, tobacco, and any similar service is 1 km away from the house.
I had a wonderful experience with Manuel and his family. They are lovely people. As soon as I arrived I was greeted with snacks and an Apperitivo after driving through the Rome's hot traffic. Perfect! The house is a little Granny Flat in the back...private and all to yourself. Everything is new inside and very spacious. It has all the necessities one could need for a short or extended stay...including cable TV, Internet and even space for parking. I stayed a week and then had business for 1 day and stayed again on short notice. The house is close to the ocean, however, not by walking. If you have a car, you can arrive to the beach within 5 minutes....easy! I would definitely stay again and recommend to anyone who is looking for a place in Nettuno. :)
Nichole
2016-07-21T00:00:00Z
Appartamento molto carino e ben curato. Sicuramente ci tornerò!
Andrea
2017-01-29T00:00:00Z
Tout s'est très bien passé, nous avons été très bien accueillies. Le chalet est bien équipé et sympa, il est toutefois plus adapté pour un couple car il s'agit d'une pièce unique + salle de bain.
Juliette
2016-08-25T00:00:00Z
La casa era esattamente come descritta, pulita, accogliente e ben attrezzata. L'accoglienza dei genitori di Manuel è stato ottima, con tanto di drink di benvenuto, allo stesso modo ottima è stata la disponibilità durante il soggiorno per info di ogni tipo. Consigliato
Andrea
2016-09-13T00:00:00Z
Abbiamo alloggiato due giorni presso questo meraviglioso chalet io e la mia ragazza in una tranquillità paradisiaca. Manuel e i suoi genitori sono stati splendidi e ci hanno accolti meravigliosamente mettendoci a nostro agio. La casa è ancora più bella che dalle foto. Per chi volesse staccare la spina dal caos quotidiano consigliamo di recarsi presso di loro. Appena possibile ci ritorneremo assolutamente!
Gianbattista
2016-06-20T00:00:00Z
L'accoglienza è stata cordiale. Il monolocale è molto pulito e ben arredato. Da raggiungere con l'auto, è a qualche minuto dal centro di Nettuno. Zona molto tranquilla ma isolata.
Gabriele
2016-09-21T00:00:00Z
What a pleasure to live on this place during 3 weeks. Very nice people who were very helpful. Perfect place for a couple who want to sleep on quiet place at 2 kms from the center. Grazie mille per tutto !
Rudy
2017-04-01T00:00:00Z
Oda Tipi
Tüm ev/daire
---
Mekan Türü
Dağ Evi
---
Konaklayacak Kişi Sayısı
3
---
Yatak odaları
Nettuno, Lazio, İtalya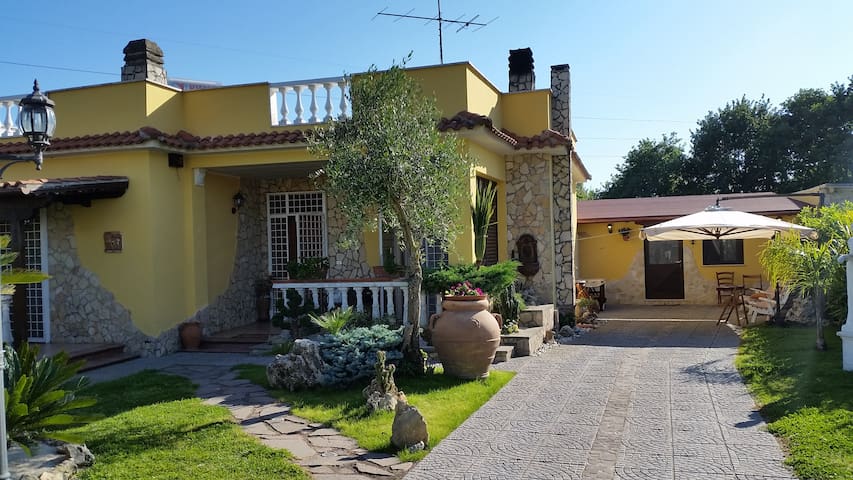 Mini apartment on the ancient town of Nettuno, on the sea with private entrance and overlooking the central Piazza del Comune 100 meters from the station. In the city center surrounded by small rooms of which my 'tavern of sin' a special treatment reserved for you.
Apartment in the medieval village close to all amenities in the heart of the city.
Alessandra e la sua amica sono gentilissime e molto disponibili, anche a dare qualunque supporto logistico e/o informazione su Nettuno. La casa si trova nel cuore del Borgo medioevale e della movida notturna. È un appartamento molto pratico e comodo per accedere sia al mare sia al centro della città, vicinissimo anche alla stazione dei treni. Un'ottima posizione per chi arriva a Nettuno!
Adele
2016-05-30T00:00:00Z
sono stato accolto molto bene da Alessandra,molto (URL HIDDEN) punto dell'appartamento è molto strategico,nella zona antica della città,a 2 passi dal mare e vicino la stazione.Alessandra si è presentata una ragazza molto gentile e cortese ma soprattutto molto socievole.L'appartamento era pulito,non di grandi dimensioni ma ben distribuito.Consiglio vivamente quest'host per chi vorrebbe soggiornare a Nettuno.
Roberto
2016-05-07T00:00:00Z
Alessandra is a lovely person who was always available when we had questions. She even picked us up at the train station which was a big surprise because we werent expecting that. What a great way to start the holidays :-) The apartment itself is clean and exactly the way that the pictures show. Everything is closeby like supermarkets, restaurants, bars and especially the beach. As the apartment is located in the historic centre you just have to step in front of the door to be in the middle of the italian way of life. Just perfect! Mille Grazie Alessandra :-)
Bruno Andrade
2016-09-02T00:00:00Z
We had a very very good time in the flat! The location is even greater than we thought by the pictures: as soon as you step out of the door, you stand in one of the narrow streets of the beautiful old city of Nettuno. Alessandra was very welcoming and a great host. It was very easy to communicate and we really want to come back.
Clemens
2016-05-24T00:00:00Z
Die Gastgeberin war wirklich sehr zuvorkommend und freundlich. Ebenso war an der Beschreibung des Apartments und der Ausstattung alles soweit in Ordnung . Die Wohnung war genauso , wie die Unterkunft bei AirBnB dargestellt wurde . Für Menschen , die direkt in der Stadt und unmittelbar am Meer Urlaub machen möchten : Ideal ! Nachts war es zwar manchmal etwas lauter auf den Straßen, wofür die Gastgeberin aber nichts konnte .
Tim
2016-07-20T00:00:00Z
Alessandra una ragazza molto (URL HIDDEN) postazione è unica ubicata all'interno del borgo e più bella che si possa trovare un posto unico
Donna Felicita
2016-08-14T00:00:00Z
The flat is situated in a center of old town, with only 5 minutes walk from the beach. Everything in the apartment matches photos. One of the minor drawback is lack of air conditioner, however the apartment is always in shade, so it's not very hot inside. It is a little bit noisy in the evening, but not too disturbing. Alessandra met us at the train station and was very friendly. It was always easy to connect her.
Dmitry
2016-08-01T00:00:00Z
It was perfect, nice people nice place
Eloïse
2016-05-26T00:00:00Z
Oda Tipi
Tüm ev/daire
---
Mekan Türü
Daire
---
Konaklayacak Kişi Sayısı
3
---
Yatak odaları
Nettuno, Lazio, İtalya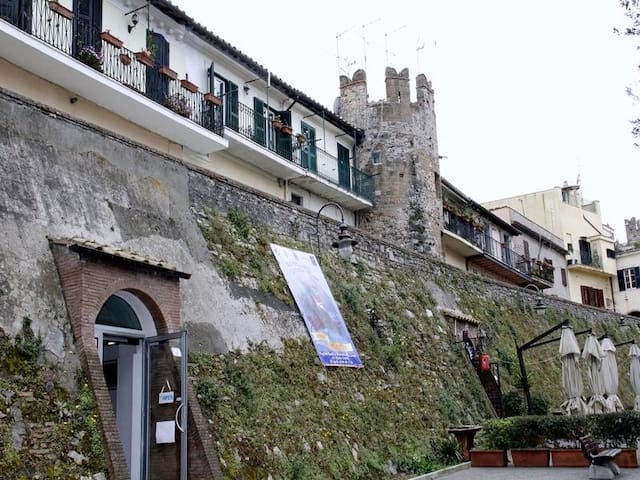 Located in the city center of Neptune and a few steps from the sea; available near all the main services and businesses (bars, pharmacy, supermarket, restaurants, pizzerias, etc. ..). The accommodation can sleep up to 6 people, with two bedrooms, bathroom, kitchen and a large living room with sofa bed with sea view.
Oda Tipi
Tüm ev/daire
---
Mekan Türü
Daire
---
Konaklayacak Kişi Sayısı
6
---
Yatak odaları
Nettuno, Lazio, İtalya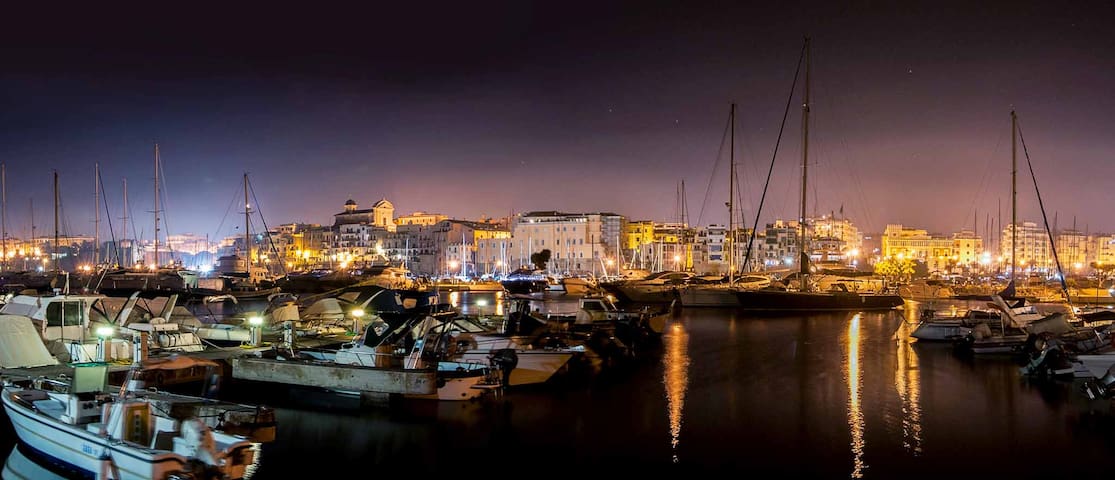 THE HOUSE IS BORN AS OUR SECOND HOME TO THE SEA, AND 'DELIGHTFULLY FURNISHED WITH OBJECTS OF HONOR AND DETAILS IN STYLE MARINARO.E' EQUIPPED WITH ALL THE COMFORTS BECAUSE 'IT WAS FOR US.
All great! clean, fragrant and lovely environment, with a great terrace. Host Maria is very helpful, nice and friendly. The apartment is also recommended. We thank you for everything ! Grazie di tutto. M+N+N
Milan
2016-07-24T00:00:00Z
Maria, Claudio and their son Alessio are very charming, hospitable and caring people! They met us in the airport when we arrived and transferred us to the airport when we departed. They demonstrated us the flat in detailes, showed ways to a beach and to shops, from time to time sent us mesages to make sure that everything was good. The flat looked exactly like on the photos or even better and had everything that was included in description. Everything was new, clean and cozy. There was everything that we could need — a plenty of cookware and tableware, bed linen, towels, tools, bath accessories and other housewares. There was even different food like fruits, cornflakes, buns, olive oil, tea, pasta etc. The balcony is excellent, very spacious (as the third room) and with a nice view and we spent there the most of time being at home. The important moment is that the flat faces North, so it was shady almost all day long, except the sunset time, so we used the air-conditioner not very often. A good shop is in 200 m, a bakery is in 400 m and the paid beach "7 Fiori Blu", which we liked most of all, is in 1 km from the flat. There is a charming restaurant "La Lanterna" in 50 m from the beach, with delicious seafood and pizzas. It's also easy to reach Rome with a train that leaves every hour and arrives to Termini station in the center of Rome. In summary, it was a wonderfull vacation and we recommend this flat to future guests with a big pleasure!
Karina
2016-07-08T00:00:00Z
Мария, жена Клаудио, очень приятный и гостеприимный человек. Она встретила нас на станции Неттуно, помогла с багажом, показала город и квартиру. В течение нашего пребывания периодически узнавала, всё ли у нас в порядке, и в день отъезда помогла нам добраться до станции. Мария немного говорит по-английски, а её очаровательная дочь Камилла помогала нам найти общий язык. Квартира уютная, полностью соответствует фото и описанию, есть всё необходимое. Более того, хозяева позаботились и приготовили для нас фрукты, холодную воду, выпечку и др. Район спокойный, дом новый, в подъезде чисто, есть лифт. Находится в 25 минутах ходьбы от станции и в 10 минутах от пляжа. Мы рады, что выбрали именно эту квартиру, где мы чувствовали себя как дома.
Марина
2016-07-20T00:00:00Z
PERFECT !!! 100% AMAZING :) Claudio and his family are great people, they showed us everything around home. House is very clean, full equipped with everything you need. It's perfect, close to beach, close to shops and bar. with great balcony with big table and brill. We had great week there, THANK YOU for everything and see you next year 100% :)
Piotr
2016-08-08T00:00:00Z
Oda Tipi
Tüm ev/daire
---
Mekan Türü
Daire
---
Konaklayacak Kişi Sayısı
4
---
Yatak odaları
Nettuno, Lazio, İtalya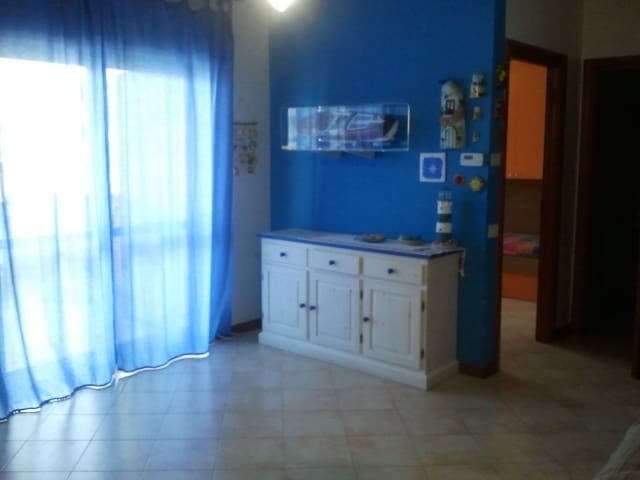 OUR HOLIDAY HOUSE IS ONE STEP FROM THE CENTER AND 5 MIN FROM THE TRAIN, ALL ALWAYS WALK ALONG A PLEASANT WALK ON LUNGOMARE.TUTTE AMENITIES 'TO HAVE NEAR THE SERVICES WHICH SUPERMARKET, BANK, MAIL, FRUIT, BAR, BEACHES AND ANY OTHER SERVICES AND 'IN THE IMMEDIATE VICINITY.
LìIMMEDIATA NEAR THE SEA
Oda Tipi
Tüm ev/daire
---
Mekan Türü
Ev
---
Konaklayacak Kişi Sayısı
12
---
Yatak odaları
Nettuno, Lazio, İtalya
Au départ de Neptune fera une croisière dans les îles de Ponza (Ponza, Palmarola, Ventatene) et Flegree (Ischia et Procida). Et « possible de réserver une semaine ou un week-end de trois jours par semaine. Le bateau dispose de trois cabines doubles, deux salles de bains, une cuisine et des grands espaces extérieurs. Pour plus d'informations (URL HIDDEN)
AliseA er en meget solid og komfortabel båd. Med tre kahytter, alle med adgang til to badeværelser og udendørs rum sikrer maksimal komfort.
Oda Tipi
Özel oda
---
Mekan Türü
Tekne
---
Konaklayacak Kişi Sayısı
6
---
Yatak odaları
Nettuno, Lazio, İtalya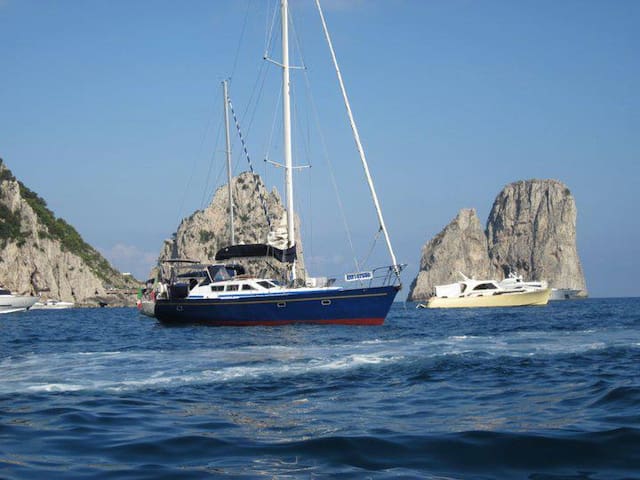 The apartment is just 300 meters from the beach, sleeps 6 people, 1 double, 1 twin bedroom, a sofa bed in the living room, terrace of 40 square meters equipped with table, chairs, loungers, awnings, air conditioning, according no elevator
Convenient to the sea, beautiful terrace
Near the sea 5 minutes on foot supermarket, shops
Oda Tipi
Tüm ev/daire
---
Mekan Türü
Daire
---
Konaklayacak Kişi Sayısı
6
---
Yatak odaları
Nettuno, Lazio, İtalya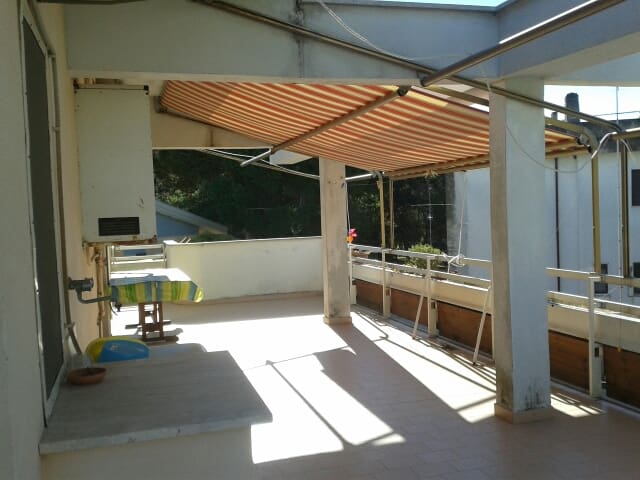 My accommodation is in the town center, panoramic views, restaurants and art and culture. Near the sea with beaches, shops, railway and bus station. My accommodation is suitable for couples, business travelers and families (with children).
Условия проживания хорошие. У нас сложилось впечатление, что владельцы просто на время выехали из квартиры. Месторасположение отличное, через дорогу от платного пляжа. До бесплатного около 400 метров. Супермаркет и станция в Рим в 300-ах метрах. Билет до Рима 3,60 евро и 1 час10 мин., до Анцио 1,10 евро.
Ольга
2016-09-20T00:00:00Z
We've been staying in Anzio for 1 week. Maria hospitably took us from the train station and brought to apartments. Apartments was very clean and fully equipped. Nice kitchen has all necessary stuff to cook and supermarket was in 10 minutes by feet. Very good location allowed us to reach the beach in 5 minutes. I've totally enjoyed Maria's service. Thank you!
Artsiom
2016-09-10T00:00:00Z
Oda Tipi
Tüm ev/daire
---
Mekan Türü
Daire
---
Konaklayacak Kişi Sayısı
5
---
Yatak odaları
Nettuno, Lazio, İtalya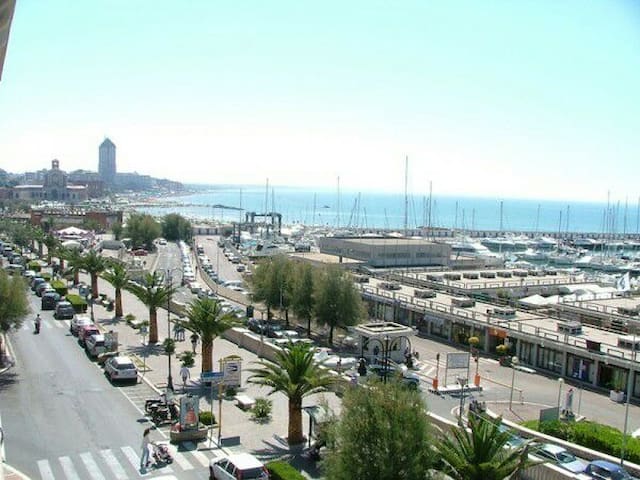 On the seafront of Nettuno, in front of the plant baneare The Sirens and the sanctuary of Santa Maria Goretti. For a piavevole relaxing holiday, with family or amici.Perfetto nightlife and the days at sea. Close to train / bus station, restaurants, supermarket, newsagent, greengrocer, shops, banks, post office.
The apartment is on the second floor, with elevator. Recently renovated.
The apartment is in the center and near the sea. You can relax and giivare benefits of the sea in the sunny winter days. At the same time you can enjoy all the services and comforts of a central location
Dal primo momento in cui sono entrata in contatto con Eleonora c'è stata grande disponibilità, sua e della sua famiglia. Casa pulitissima, massimo comfort per tutti noi che abbiamo alloggiato presso l'appartamento, recentemente ripulito nelle mura. Palazzo adiacente e di fronte al mare, soggiorno ideale anche per pochi giorni. Grazie
Federica
2016-07-10T00:00:00Z
Квартира Элеоноры очень большая, две больших спальни, большая гостиная, кухня, балкон с видом на море. Квартира только что после ремонта и очень чистая. Расположена она в замечательном месте - прямо на набережной, 3 минуты до пляжа, 5 минут до самого центра города с магазинами, рынком и ресторанами, 5 минут до железнодорожного вокзала. В квартире есть все необходимое, включая стиральную машину, и все необходимые кухонные принадлежности. Элеонора - очень гостеприимный хозяин. Она нас встретила, все рассказала, предоставила карту города, всегда была с нами на связи и отвечала на все наши вопросы. Так как вблизи есть дорога вдоль набережной, то в квартире ночью несколько слышен шум от автотранспорта. Но если Вы крепко спите:), то это не будет большим минусом. Мы рекомендуем квартиру Елеоноры всем, кто хочет жить не очень дорого в замечательном месте, близко ко всему в городе Неттуно. Спасибо большое, Елеонора. С уважением, Елена и Александр.
Elena
2016-09-22T00:00:00Z
The host canceled this reservation 49 days before arrival. This is an automated posting.
Morar
2017-03-07T00:00:00Z
Oda Tipi
Tüm ev/daire
---
Mekan Türü
Daire
---
Konaklayacak Kişi Sayısı
6
---
Yatak odaları
Nettuno, Lazio, İtalya
Lys lejlighed på tredje sal, 100 m fra stranden, 300 meter fra stationen og centrum. Lejligheden på 75 kvadratmeter, har en terrasse-balkon, der løber hele vejen rundt om huset på ca 30sqm. Køkkenet er stort og velassorteret
Lys lejlighed på tredje sal, 100 m fra stranden og 300-400 meter fra stationen. Lejligheden på 75 kvadratmeter, har en terrasse-balkon, der løber hele vejen rundt om huset på ca 30sqm. Køkkenet er stort og godt fyldt med alt hvad du behøver at gøre gode måltider for familier og venner inkluderet. Huset, især frisk, er udstyret med sol telte og hver komfort, TV, vaskemaskine, et glas bord for at spise ude, og består af to soveværelser, en stor stue med to sofaer (hvoraf den ene er et andet sted seng), to lænestole, rundt bord åbnet, fint indrettet i 50'er stil med malerier af forfatteren på væggene. Velegnet til familier, beliggende i et roligt sted, lejligheden har bekvemmeligheden ved at være tæt på stationen og derefter blot en time fra centrum af Rom. Ideel til både kulturelle turisme badeferie på samme tid. Den nærmeste strand har faciliteter velorganiseret, men der er også en gratis strand. Også for elskere af naturreservater er der en smuk vandresti langs havet til den vilde Torre Astura. For dem interesseret i at udforske omgivelserne er der den fantastiske Park i Circeo, naturreservatet i Sabaudia med dens naturlige ressourcer, men også med sin interessante rationalistisk arkitektur. Gennemfør huset en parkeringsplads med elektrisk port.
Som er placeret i en middelalderlig romersk lido meget rart og hyggeligt. Det er stille, men centrum er fuld af liv og små restauranter. Mit hus er i nærheden af en metro, der fører til centrum af Rom på bare en time til en pris på 3,60. Du kan besøge byen og samtidig nyde havet og en strand kun fordi tæt på et naturreservat
We have stayed at Ada's place for 7 days. The apartment totally respond to the airbnb description. We liked the location - it's just a few minutes to the sea and five minutes walk from the station. The apartment was charming, we liked the apartment style. There is enough space for four people and the kitchen has everything for cooking. The apartment was clean and tidy. Ada was very welcoming and even helped us with transfer to the airport. Thanks a lot for great time in Nettuno
Elena
2015-10-16T00:00:00Z
The apartement was close to the sea. It has everything You needed for a good vacation.
Anna
2016-05-06T00:00:00Z
The apartment was well placed convenient to both Nettuno Railway Station and the main bay area and marina. It is easy to get to and from the centre of Rome. The 'old town' is only a short walk away where there are plenty of restaurants to suit most needs. The third floor apartment was clean and comfortable (accessible by lift) and suited our short break needs. We were met at the station and taken to the apartment where everything was explained. The kitchen was well stocked with equipment to allow for a family to cook if necessary. Efficient wifi is available for those who need to be on line. All in all we had a relaxing break and would wish to return again.
Michael
2015-05-04T00:00:00Z
Very pleasant impression left by the mistress Ada, met us personally and explained to all the shows. A pleasant surprise was for us fruit and a bottle of wine, and when they left graciously regaled fresh croissants on the road. Accommodation neat and clean, convenient location, near the train station and within walking distance of the beach. Who wants to combine a beach holiday with a view of Rome's sights, the apartment is ideal. Nearby is a large supermarket, and in the same house store fruits and vegetables. The apartment has everything you need for a beach holiday. Ada pleasant dobrozhilatelnaya hostess.
Vladislav
2015-09-27T00:00:00Z
Great place for a summer holiday! Ada is a very welcoming and nice person. We met at the train station and she took us to the apartment. The place is very spacious (ideal for us - four people) and looks even better than pictured in the photos. Everything was clean a fresh (no bad smell at all). The apartment is very well equipped and you can find there everything you need. We were also very pleased with the surroundings - the apartment is located just a few minutes from the beach. There are two options - you can either pay for a private beach or go to the public beach which is located directly next to it and is very clean. Overall we were very satisfied with our stay in Nettuno. We would definitely recommend this place for a beach getaway during your visit in Rome. Thank you Ada for everything! Zora and friends
Zora
2014-09-03T00:00:00Z
Persona precisa e puntuale, ci ha aspettato senza problemi nonostante il nostro ritardo. Appartamento confortevole e spazioso, a breve distanza dal centro e dal mare come indicato nella descrizione. Ottimo.
Sara
2015-12-17T00:00:00Z
Ada, the aparment owner, was very helpful in every regard. The apartment is clean and spacious, and it has everything a family might need. The house is located in a nice neighbourhood, with the beach, shops and the train station a short walk away. Our stay in Nettuno, in Ada's apartment was a very pleasant experince.
Виктория
2015-07-20T00:00:00Z
Wij hebben een top vakantie gehad in Nettuno mede Door ons fantastische verblijf bij Ada's appartement. Wij voelden ons thuis. Het appartement was schoon, netjes en erg ruim. Dat heeft onze verwachtingen zeker overtroffen. Ada is vriendelijk en zeker behulpzaam. Zeker een aanrader voor iedereen die met zijn gezin of alleen Nettuno wilt gaan bezoeken. Wat mij betreft zeker voor herhaling vatbaar! Dank je wel Ada
Eneida
2015-08-17T00:00:00Z
Oda Tipi
Tüm ev/daire
---
Mekan Türü
Daire
---
Konaklayacak Kişi Sayısı
4
---
Yatak odaları
Nettuno, Lazio, İtalya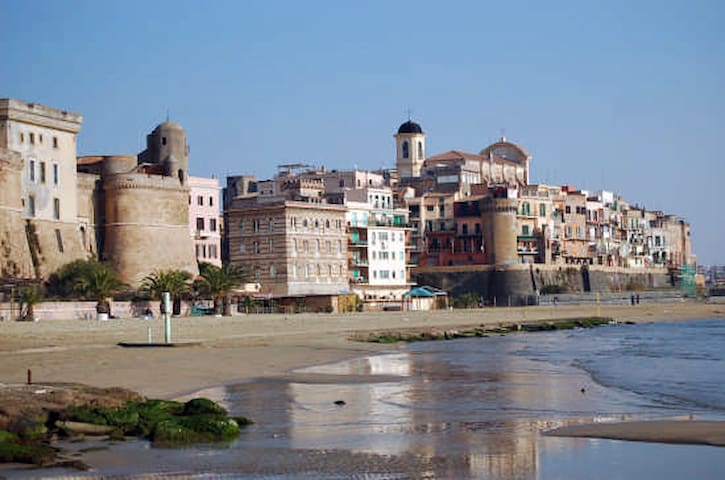 Nettuno - Airbnb
:
188

misafir değerlendirmesinden,

5

yıldız üzerinden ortalama

4.38

yıldız