Our nice and furnish studio with an outside view, comfortably fits two people. Located on a quiet street. Friendly neighbors. Plenty of street parking. Enjoy a nice sectional for relaxing. Private entrance. private bathroom. Shopping area nearby.
Nice bedroom with an outside view. Comfortable sectional/sofa for relaxing. Complete kitchen with refrigerator and stove. Private bathroom. Private entrance. And plenty of street parking.
Quiet neighborhood. The neighbords are very friendly.
Lovely couple, the studio is cozy and cute and close to main roads. Excellent experience.
Charlotte
2017-02-19T00:00:00Z
Nice studio apartment for a weekend stay! Was super busy and host made it very easy to check-in and check-out and was accommodating to additional needs. Would for sure stay again!!!
Saudia
2017-03-26T00:00:00Z
Very clean space great location and a friendly host
James
2017-04-03T00:00:00Z
It is a very cute studio apartment, in a very nice residential area; right around the corner are a bunch of shops and places to eat, and the outlets are about 5 minutes away as well. The separate entrance was helpful too, as I like to be sure we're staying out of the way. Myrlande welcomed us warmly and gave us a tour, we were very surprised with how cozy but roomy it was. There is absolutely nothing that could have improved our stay, and we hope to be invited back! :)
Beverlee
2017-02-26T00:00:00Z
Oda Tipi
Özel oda
---
Mekan Türü
Ev
---
Konaklayacak Kişi Sayısı
2
---
Yatak odaları
North Babylon, New York, ABD
Furnished room for rent in a very nice four bedroom home with your own Bathroom and use of Kitchen, all common areas and yard. Ample street parking. Easy access to all public transportation. Good restaurants, supermarket, banks, post office and other stores within walking distance. Bedroom has good size closet and is furnished with a bed and chest This is smoke free drug free and clean peaceful home. Utilities and Wifi included .
The host canceled this reservation 4 days before arrival. This is an automated posting.
Kunal
2017-04-06T00:00:00Z
Oda Tipi
Özel oda
---
Mekan Türü
Ev
---
Konaklayacak Kişi Sayısı
1
---
Yatak odaları
North Babylon, New York, ABD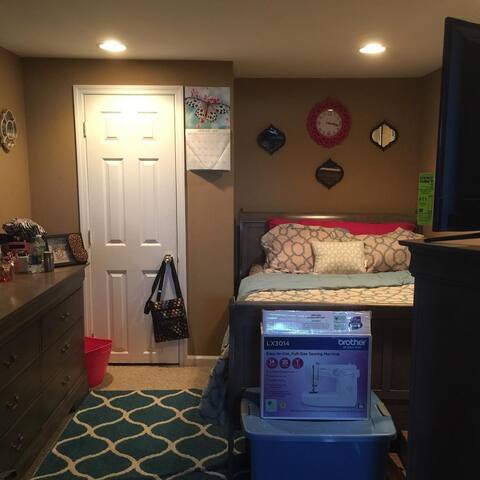 Including washer and dryer free WiFi and cable private backyard with cabana and BBQ access
Oda Tipi
Tüm ev/daire
---
Mekan Türü
Daire
---
Konaklayacak Kişi Sayısı
2
---
Yatak odaları
North Babylon, New York, ABD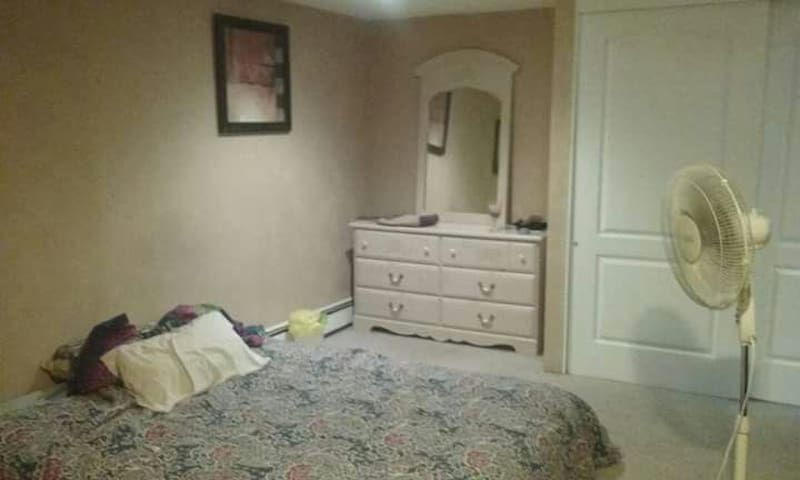 My place is close to hospitals (Good Sam) parks, restaurants, diners, bars, beaches, gas stations, convenience stores and train stations. I typically host a lot of people in the medical field, but welcome all!
The room has a private entrance. The room measures 7.5 feet by 19 feet. The ceiling is 9 feet tall. There is plenty of closet space. There is a desk and chair if you need space to work. You will have access to WiFi. Free Parking.
On any given day, you will see children riding bicycles, playing freeze tag, setting up lemonade stands on the corner, people jogging and walking dogs. This is a wonderful neighborhood and the people here really take pride in that.
A residential blue collar neighborhood. Within a few miles of everything. Well almost everything The room is what was once probably a front porch screen room . A bed , a table lamp and small desk and chair .Young working class men that share a home , that are quiet friendly and redpectfull. Good option for a $100 cookie cutter motel
john
2017-01-22T00:00:00Z
Dominick and his roommate are great people, easy to talk to, and very open with the use of their space. We got snowed in during the great winter storm of 2017, so we had dinner together and I really appreciated it. Awesome host!
Joel
2017-02-11T00:00:00Z
I was traveling to West Islip to interview for a job and Dominick's house was very close to where I was interviewing. The room is right in the front entrance of the house and has been converted into a bedroom for visitors. The room was a bit chilly, but Dominick was fine with me changing the temperature the thermostat was set to. I didn't feel it was necessary because I felt comfortable at night while sleeping. The room has a lot of windows, but they are covered appropriately to make the room private. You share a bathroom and that didn't pose a problem. I felt comfortable thanks to Dominick being so welcoming and would definitely stay again if in the area. I could tell that Dominick would be willing to help out if there was anything specific I wanted. Also - he has a super sweet dog!!
Katherine
2017-01-05T00:00:00Z
Dominick is one of the nicest people I've ever met. Super chill, down to earth, and always ready to help if you need anything. The room itself is nice and cozy. Overall, had a great stay, and would do it again if I'm back in the area.
Steven
2017-04-01T00:00:00Z
Dominick's place is awesome. He has the cutest dog in the world, is very close to grocery shops and everything else you'll need. He is a very friendly host, who always knows how to entertain you. I saw him cleaning everyday, so you won't have a problem with dirt. If you're down, he even takes you to places with him. He is the kinda person who never says no to you. If you don't like him, after staying there, you're just a prick. The day I found his place, was the same day I moved in for a month. He kinda saved me. Otherwise I would have had to sleep in a car for a night or two. Thanks a lot again for letting me stay there on such a short notice.
Clemens
2016-12-10T00:00:00Z
Friendly host, very comfortable bed.
sunil
2017-04-03T00:00:00Z
great host, comfortable room
Lukas
2016-12-21T00:00:00Z
Place was great host is awesome
Jamal
2017-02-01T00:00:00Z
Oda Tipi
Özel oda
---
Mekan Türü
Ev
---
Konaklayacak Kişi Sayısı
2
---
Yatak odaları
West Islip, New York, ABD
Entire house rental on South Shore of Long Island. This house is HUGE. Minutes from beaches, shopping, restaurants, transportation, parks & Fire Island ferries. Great for large families. Please note : One bedroom fully furnished. The other 3 upstairs bedrooms are UNFURNISHED, with air mattresses. ** For security purposes, we do NOT allow tours of the home prior to booking. No exceptions. We hope you understand. **
Fully furnished living room with cozy fireplace, enormous family room with TV + bonus room. Large outside deck with bbq pit, fire pit, inground pool (seasonal) and hot tub year round.
Quiet, private corner lot in pristine neighborhood. Minutes from beaches, dog park, restaurants, shopping, transportation & Fire Island ferries.
Eddy and Cynthia were terrific hosts. Very responsive and available. The house is great. Very large and open. Beautiful layout with lots of windows. Tons of amenities. The hot tub was awesome. Very clean and easy to use. I will definitely stay there again.
Cheryl
2017-02-26T00:00:00Z
Eddy & Cynthia were amazing hosts. It was very easy to keep in contact with them about anything. I would definitely recommend this house to anyone. Looking forward to come back!
John
2017-01-29T00:00:00Z
Oda Tipi
Tüm ev/daire
---
Mekan Türü
Ev
---
Konaklayacak Kişi Sayısı
8
---
Yatak odaları
West Islip, New York, ABD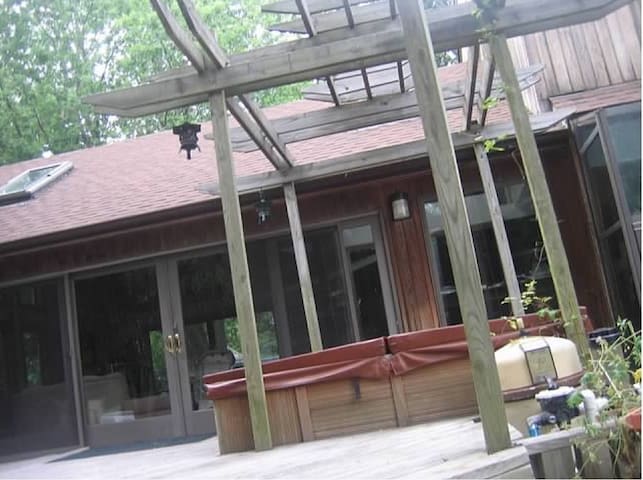 My place is close to hospitals (Good Sam) parks, restaurants, diners, bars, beaches, gas stations, convenience stores and train stations. I typically host a lot of people in the medical field, but welcome all!
The room measures 14x8
Typical blue collar neighborhood. The town of West Islip is very welcoming and has a charming feel. W.I. is also home to great school districts.
Dominic was very easy going and was willing to help me with printing, which was very important to me. Any dog lover will fall in love with Buster. I already miss him. What a kind and good dog, just like his master! :)
Michael
2017-04-06T00:00:00Z
Oda Tipi
Özel oda
---
Mekan Türü
Ev
---
Konaklayacak Kişi Sayısı
1
---
Yatak odaları
West Islip, New York, ABD
It is a well decorated room, very warm and cozy environment
Anthony's place was great!
Paula
2017-02-18T00:00:00Z
Oda Tipi
Özel oda
---
Mekan Türü
Ev
---
Konaklayacak Kişi Sayısı
1
---
Yatak odaları
West Islip, New York, ABD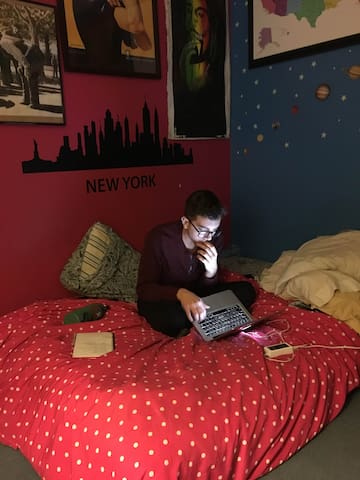 This is a basement apartment in my family's home. You will have a private bedroom/living area, kitchenette, and bathroom, but the entrance to the house is shared. You will have a microwave, toaster oven, fridge, freezer, and a counter top to eat at, but there is no kitchen sink or stove. We have 2 big family dogs - they are very friendly but you MUST be okay with dogs to stay here because of the shared entrance. Our place is IDEAL for med students doing rotations at Good Samaritan Hospital.
The couch is also a pull out bed, so the room can be a living room or a bedroom, whatever you prefer!
Our place is close to the beach (5 min), Tanger Outlets (5 min), the hospital (10 min), and several parks and smaller beaches.
Oda Tipi
Tüm ev/daire
---
Mekan Türü
Daire
---
Konaklayacak Kişi Sayısı
1
---
Yatak odaları
West Islip, New York, ABD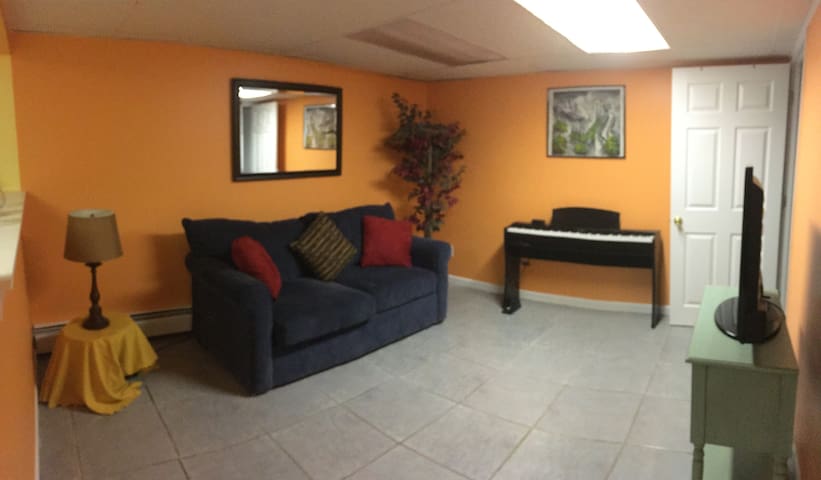 A once in a lifetime experience. Stay on a gorgeous boat with all the amenities that sleeps six while enjoying the luxury of a yacht club. 45 minutes from Manhatten. Day and overnight trips available on the boat. Never leave the marina and enjoy the pool, tennis, volleyball at the marina or take a 10 min bike ride(bikes included) and be at one of our waterfront parks. So much to do right on the island or charter the boat to go tubing or a trip to Fire Island
This is a great space for 2-4 people although it does sleep six. The forward berth is a double and the couch converts into a bed as well as the aft room. Sleeping in the outside enclosed area is also possible There is heat and ac on board as well as full electric. The head and shower is fully usable but most prefer to use the club shower and bathroom which is located right by. The pool is only A 30 second walk away. Only 45 minutes from manhatten by train or car and 20 minutes by boat or car to the beaches on fire island. 1/2 day, full day multiple day sleep over trips are available with a captain as well as chartered boat fishing. Enjoy the day tubing or water skiing as well.
There are countless opportunities for adventure ranging from winery tours to exploring fire island to all the excitement of Manhatten
Oda Tipi
Tüm ev/daire
---
Mekan Türü
Tekne
---
Konaklayacak Kişi Sayısı
4
---
Yatak odaları
Lindenhurst, New York, ABD
This large comfy space has off street parking, wifi, and TV with cable, Netflix, Hulu
It is extremely close to Main st and Babylon train station
Lovely
William
2017-04-09T00:00:00Z
Staying with George was great. As a host, George is phenomenal. His communication is great and he is very accommodating. He provided us clear and detailed instructions on how to enter the apartment. He also answered our phone call to help direct us when we were lost and tired after a late flight. George was also great with helping us book an additional night when the app was being difficult. During our stay, the apartment was still being put together. Although I can't say too much about what the apartment might be like in it's final form, we were comfortable enough staying there in its current state. George also made sure that we had all of our amenities. To quickly summarize our stay: Excellent host, it would be great to see what the apartment when it is more finished, we would enjoy staying with George again.
David
2017-04-02T00:00:00Z
Lovely place great parking and great communication would stay here again thank you !!!
janine
2017-04-08T00:00:00Z
Oda Tipi
Tüm ev/daire
---
Mekan Türü
Daire
---
Konaklayacak Kişi Sayısı
3
---
Yatak odaları
West Babylon, New York, ABD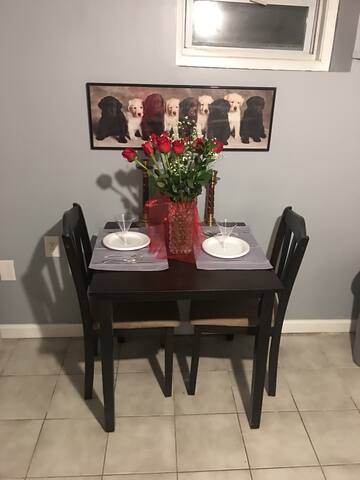 Our place is centrally located in Amityville, Long Island and is perfect for couples, solo adventurers, and business travelers. Our neighborhood is safe and quiet. It is close to restaurants and dining, family-friendly activities, the beach, and nightlife. Our room easily sleeps 2 people. Our bedroom has a full size bed.
The host stays in the cottage attached to the house. The host does not reside in the house. However, the host is available to answer any questions you have during your stay.
Oda Tipi
Özel oda
---
Mekan Türü
Ev
---
Konaklayacak Kişi Sayısı
2
---
Yatak odaları
Amityville, New York, ABD
Our clean,comfortable home is nestled in a charming waterfront village that feels urban. It's walkable to restaurants, coffeehouses, taverns, parks & golf. 1.4 miles to the LIRR to NYC (51 minutes to Penn), and parkways to the ocean beaches, the Hamptons (45 minutes to Westhampton) and Montauk, and wineries. We have two LR's. Your room has an empty dresser, a TV, wifi. Use the private entrance into your LR, a few steps from your room. Your bathroom is 2 steps from your BR. Convenient & scenic
Offering private bedroom with queen bed, full bathroom, separate entrance, and large living room, coffee maker, use of fridge, wifi, shared kitchen to prepare your continental breakfast. Ideal for working, visiting, shopping, site-seeing.
Waterfront, accessible to NYC (51 minute LIRR into Penn Station, Manhattan), ocean beaches (10-15 minutes), fitness centers, parks, restaurants, bistros, bars, shopping, golf and more. Great friendly neighbors. Car is convenient, or uber.
Nancy and her husband were so kind and accommodating to my weird check in and check out schedule. It was a great experience and stress free before my residency interview.
Rebecca
2016-11-04T00:00:00Z
Had a great time at Frank and Nancy's place. They were very accommodating and gracious. I would most def stay here again and hope to.
James
2016-08-08T00:00:00Z
We had a very nice evening in Babylon, thanks to Nancy and Frank's hospitality. The room is very comfortable, located on the ground floor of the house, which has a separate living room and bathroom (shared with the hosts' 21-year-old son, whom we did not see during our stay), and its own entrance to their large backyard patio area. Their home is in a pretty neighborhood near the water, which we enjoyed walking around, and is located near a few cute restaurants and bars. Nancy and Frank were very welcoming, personable, and easygoing hosts, which made for a relaxing stay. They are also knowledgeable and enthusiastic about the local area, which made us want to come back again and stay longer! I would definitely return and stay with them again, and I would also recommend them as hosts to anyone visiting Babylon.
J. Kris
2016-05-22T00:00:00Z
Nancy and Frank were great. From the time that I scheduled my trip to actual trip itself, Nancy was readily available to answer any and all questions that I had. They were very responsive, answering each one of my messages within minutes of me sending them. When arriving to the train station, Nancy graciously picked us up and gave us an impromptu tour of the area. The house was very clean and organized, and again, all questions/inquiries were answered immediately. Nancy and Frank, having lived in the area for a while, where very knowledgeable about activities and places to see/visit. My girlfriend and I had a great trip, largely in part to the great accommodations and activity recommendations provided by Nancy and Frank. I would absolutely recommend this experience to others as I have nothing but high praises for them. We will definitely be back again!!
Ian
2016-09-04T00:00:00Z
My wife and I had a great stay at Nancy's house in Babylon. Nancy was quick to respond to any questions or comments we had and even offered to pick us up when we arrived at the train station. We stayed for two nights and had a very comfortable stay. Most of the time we were out and about but when in the house we had both privacy (due to the bedroom being downstairs) and the opportunity to reach out to Nancy (who resides upstairs). We would highly recommend staying here if you are looking for a good base to explore Long Island.
Jon
2016-08-01T00:00:00Z
hosts Nancy and Frank are very kind and gracious hosts. very clean and welcoming space. worked great for my beach getaway.
Luisette
2016-08-10T00:00:00Z
Nancy's home is as charming as they come! Immaculately clean but still with a homey, peaceful feel, it was perfect for our stay. Nancy herself is a super nice lady who made us feel welcome even before we arrived! Her communication with us was very thorough which gave us great peace of mind. Our stay was very short and a little rushed but we have already discussed when we can go back for a longer stay!
gloria
2016-08-15T00:00:00Z
Very nice neighbourhood and close to downtown area where you could find food and shopping. Always made to feel at home, welcoming and friendly.
Kathleen
2016-09-25T00:00:00Z
Oda Tipi
Özel oda
---
Mekan Türü
Ev
---
Konaklayacak Kişi Sayısı
2
---
Yatak odaları
Babylon, New York, ABD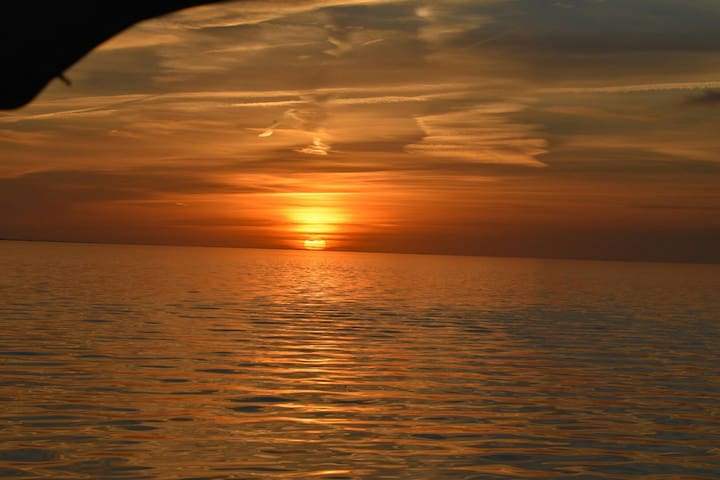 Luxury Fully Furnished with cable TV, wireless Internet, Heat/AC, table set, mini-fridge, coffee maker, snacks and breakfast treats... everything you need to be comfortable. Microwave provided for long term stays. LIRR train to NYC, Close to Babylon Village stores and restaurants. Drive to Beach, Fire Island Ferry, Hamptons. Walk to town or park with lake. Access upstairs bedrooms directly from front door Very large room... spacious even with Queen bed, twin bed, table/chair set, and vanity!
Fully Furnished very spacious comfortable bedroom with desk, vanity, book shelf, closet, full length mirror, clean sheets, blankets, towels, toiletries. Includes TV, wireless internet and street parking in front of the door. Very spacious even with Queen bed, twin bed and table/chairs. Can go upstairs to rooms right from front door... private Combination lock on front door and locked door on bedroom with key provided for privacy.
Beautiful, very safe neighborhood in the suburbs. 15 minute walk to quaint and trendy Babylon Village which has a city feel with many restaurants, bars and stores. Beautiful parks and beaches are close by and there are many activities happening in the area... Bands, concerts, street fairs, etc. Drive to the Hamptons or take a ferry to Fire Island. Go on a chartered fishing boat or night dinner cruise. Beautiful park with lake is walking distance from house.
The neighborhood is great and really close to all amenities you could ask for. Fire island ferries are 5 minutes away , local eats are similarly as close. Angela was a great host!
Kevin
2016-07-19T00:00:00Z
Angela makes me feel very welcome as a guest. We have had many talks and laughs. Place if perfect for anyone traveling to the area. I enjoy myself every time I stay at Angela's. Place walkable distance to LIR, shops, restaurants and close by to beaches.
Karen
2016-06-14T00:00:00Z
Angela was very friendly and helpful. Apartment was very nicely decorated and clean.we were very pleased with our stay. Thank you!
Ying
2017-02-12T00:00:00Z
Angela is great, she does a GREAT job. All GOOD...
John
2016-08-15T00:00:00Z
Walking distance to downtown Babylon Village with good coffee shops and restaurants. Easy walk to LIRR. Comfortable place with access to kitchen drinks and snacks. Friendly host plus her two small dogs who are also friendly. Share a bathroom with other guests.
Barbara
2017-01-04T00:00:00Z
The space was very comfortable and very convenient for our needs. The room was larger than what I had expected from the photos, which was a pleasant surprise. The room was practical and thoughtful. She had an ironing tools, sewing kit in the bathroom, informational pamphlets about the village, and setups for coffee/tea in the kitchen, among other things. She also cleaned and tidied up our bathroom each evening while we were away. Angela was also excellent with keeping in prompt contact if we had any questions. We will most certainly reach out to her again when we visit Long Island. Highly recommend her for your stay.
Xian
2016-07-04T00:00:00Z
Angela ist eine ausgesprochen freundliche und sympathische Person, die einem das Gefühl vermittelte sehr willkommen zu sein. Das Zimmer ist sehr schön dekoriert und alles ist in einem guten neuen Zustand. Mit dem Auto ist man in 3 Minuten bei den nächsten Restaurants oder Supermärkten und in 15 Minuten auf Fire Island. Das Haus liegt direkt bei den Interstates, die in alle Richtungen führen. Trotzdem ist alles sehr ruhig und sauber und wirkt sehr sicher. Uns hat der Aufenthalt gut gefallen und wir würden immer gerne wiederkommen.
Maren
2016-08-04T00:00:00Z
Angela's house is awesome. The rooms are big and the bath is super cleaned. You can find everything you need. Our stay was great!! She is so kind and always ready to help you out. I cannot find any negative aspects! Thanks Angela!! :)
giulia
2016-08-29T00:00:00Z
Oda Tipi
Özel oda
---
Mekan Türü
Oda + Kahvaltı
---
Konaklayacak Kişi Sayısı
3
---
Yatak odaları
Babylon, New York, ABD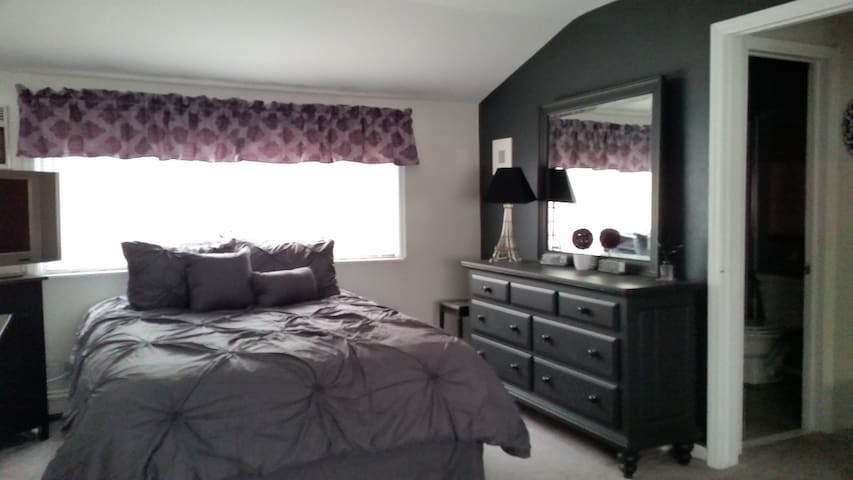 Near Police
Oda Tipi
Tüm ev/daire
---
Mekan Türü
Ev
---
Konaklayacak Kişi Sayısı
3
---
Yatak odaları
Lindenhurst, New York, ABD
This is a Large Three Bedroom Private Home. All the Conveniences of Town Steps Away Along with Long Island Railroad to NYC. Parks , Restaurants, Museum, Amity Beach (Jaws). Close to NUMC and Farmingdale College, Shopping Mall, and other Points of Interest. Great place to Relax or to Launch From....
Nice clean and bright updated Victorian Colonial house steps away from the village with lots to do..Nice size Kitchen,Porch, Living Room, Deck , Pool, Bikes, Wifi.
Small town feel. Lots of shops,restaurants, stores, parks, marina to walk to.
Oda Tipi
Tüm ev/daire
---
Mekan Türü
Ev
---
Konaklayacak Kişi Sayısı
10
---
Yatak odaları
Amityville, New York, ABD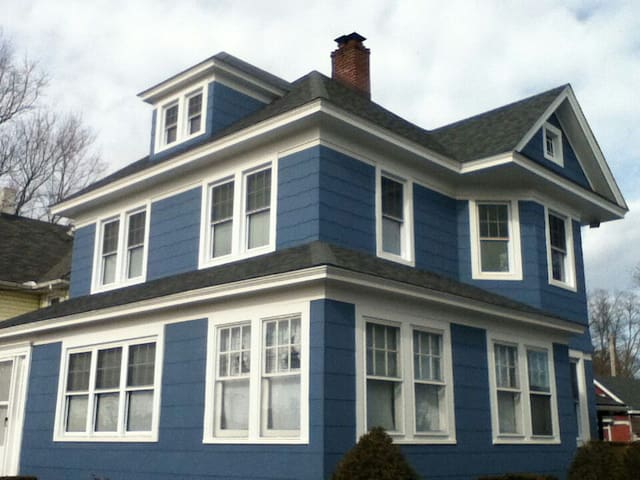 My place is close to Mc Arthur airport , connetquot state park, beaches off the robert moses parkway.. You'll love my place because of Privacy , the neighborhood, the ambiance. My place is good for couples, solo adventurers, and business travelers.
It's a 1 bed room apt under the main living area it has a separate entrance.
Where I live is surrounded by horse ranches.
We really enjoyed staying with Cheantel and her family. The place felt private and separated from the main house so that I was able to be up early and get to work without bothering anyone. We never had any problems at all, but understand you are sharing a wall with the family and some noise does transfer. They are wonderful, happy people, and noise was never an issue. The place may only be one bedroom, but the living space is very large! We had plenty of room to stretch out for our 5 days and the open floor plan was very comfortable. Cheantel is very helpful and if you need anything, just ask. She may be new to this, but she wants you to have a nice stay. Thanks for having us!
Kev
2017-01-21T00:00:00Z
Oda Tipi
Tüm ev/daire
---
Mekan Türü
Ev
---
Konaklayacak Kişi Sayısı
2
---
Yatak odaları
Central Islip, New York, ABD
My place is close to trains, parks, hospitals, beaches, shopping at Tanger Outlets and Walt Whitman Mall, 1 hour to Manhattan, 1 hour to the Hamptons, 3 major airports, Hofstra, Stony Brook universities and Farmingdale State College, Route 110 Corridor, Theatre at Westbury, Huntington Village. You'll love my place because of the central location, the outdoors space, the quiet neighborhood, and the homey ambiance. My place is good for couples, business travelers, and families (with kids).
A lovely traditional home for you and your family or guests to relax and enjoy. Space for work and meetings with PC, 21" monitor, printer/scanner/copier. This is a two stories house, with the layout as below. Note: we just painted and updated our kitchen - check out our photos! 1st Floor: living room with desk, sofa bed and French doors, family room with woodburning fireplace, one powder room, formal dining room with French doors, open kitchen; laundry/mudroom- full-size washer and dryer 2nd Floor: four bedrooms ( Two queen size beds, one full size bed, 1 twin with trundle), one full bathroom and master bathroom with large closet. Basement and 1 car garage access are available upon request with additional fees. Check out the Amenities list for what we have inside the house, plus: *Sky light windows in family room, kitchen and master bathroom *Monitors/TV's in Living room, family room; AppleTV, Chromecast, WiFi and wired internet, August Lock key access * Kitchen stuff: Blender, coffee machine, food processor, toaster, cookware, silver ware, bowls, dishes, glasses, etc. * All essentials for bathroom & emergency kit. etc. * Iron & iron board and etc...
Dix Hills is a beautiful, wooded, hilly suburban town located centrally on Long Island, on the south edge of Huntington, bordering the town of Babylon. We are within 1 block of the highest elevation point on Long Island at 203 ft. By lore, Dick's Hills was a farm owned by a native Secatogue. Today, it still has lots of greenery with family farms and landscape nurseries, yet quick access to highways and public transportation.
The house itself was located in a very scenic neighborhood. The roomy house with multiple family rooms was perfect for our large family visit. The updated kitchen had every utensil we could possibly need, but our host went over and above by providing some fruit, snacks, and even some breakfast items which was so considerate since we arrived late in the evening. I can only hope that every owner would be as kind as Prenthis. We would definitely stay there again should the opportunity arise.
Cherrie
2016-12-20T00:00:00Z
Prenthis' house was great for our Christmas in NY. Though we didnt spend a lot of time in the house outside of the mornings and nights the house was excellent. We each had our own bedroom and the 2.5 bathrooms was great to have, most other places only had 1.5. The house had plenty for all of us. The house had everything we needed from kitchen utensils to bedding and towels, it even had space heaters for each room to help with the cold nights! Prenthis was quick to respond to any questions we had and helped us get into the house when we arrived. The location was excellent, which the listing says its near the train station it was near the train station! It took about 5 min to get from the house to the train station. Its also about a 30 min drive JFK airport which is nice. The backyard looked really nice with the pool and deck but unfortunately it wasn't great weather to spend a lot of time outside but during the summer it would be awesome to have. It was a great house and definitely worth staying at if you are going out to Long Island.
Alex
2016-12-27T00:00:00Z
Oda Tipi
Tüm ev/daire
---
Mekan Türü
Ev
---
Konaklayacak Kişi Sayısı
8
---
Yatak odaları
Dix Hills, New York, ABD
The Islip Inn is 2 blocks to train for an easy ride to Manhattan or Montauk. Main Street offers fine Restaurants and shops close by. Ferries to Fire Island and the beaches are a short distance to the Inn. Fully furnished and equipped units for a comfortable stay. Linen service provided.
Oda Tipi
Tüm ev/daire
---
Mekan Türü
Daire
---
Konaklayacak Kişi Sayısı
4
---
Yatak odaları
Islip, New York, ABD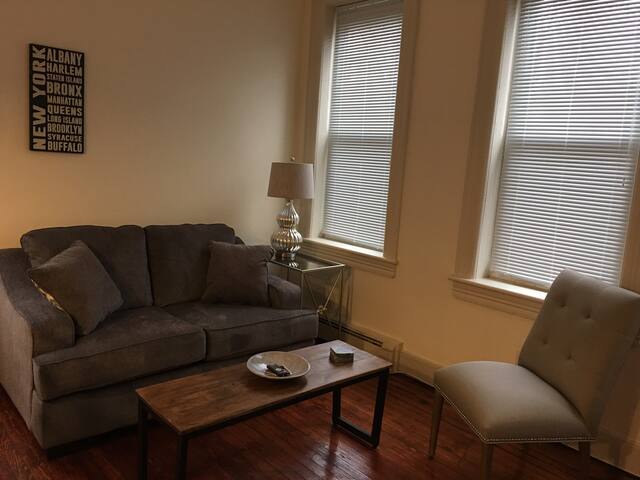 Tam fiyatlandırmayı görmek için tarihleri görün. Ek ücretler uygulanır. Vergiler ilave edilir.