I'm in center of California right across the st. from the world famous Buckhorn Bar&Grill I'm next Redinger lake, 45 miles from Mammoth pool, 60 miles from Yosemite. I'm right down town. It's a nice town Manzanita lake and Bass Lake right here Thanks
I will have this space ready by the 15 of May I will send more pictures before then Thanks Alan
It's a nice homey town
When we arrived to town, Alan was available to direct us to his property. The room was clean and neat with a separate secure entrance from the main residence. There was a fridge and microwave also in the room. Great host and very accommodating.
Mimi
2015-08-02T00:00:00Z
Alan was a great host who made sure everything was taken care of. Great communication and very professional. Would recommend him for trips to the Yosemite area.
Yi
2015-07-16T00:00:00Z
The room was okay, but needed many improvements. The small town was cute, but was a little sketchy at night. Also, bring your own toiletries.
Akhtar
2016-08-10T00:00:00Z
Alan was really welcoming. We were only there for one night, but we enjoyed our time here. The room is big and it has been built especially for travelers. It has everything you might need, including little attentions like coffee ready to be made and water in the fridge.
Laurence
2015-07-22T00:00:00Z
Room was comfortable and clean and Alan answered very fast to any of our questions before arrival. We arrived late and left very early so we didnt get to see the town but this was great choice to spend a night on our way to Yosemite. Thanks Alan!
Arto
2016-09-09T00:00:00Z
The room is clean and functional. The bed is comfortable and we had a good rest aftet a long day visit from Yosemite. Thank Alan.
TSOPANG
2016-09-19T00:00:00Z
Alan has amazing listings in a less touristy area a little Yosemite National Park. The rooms are incredibly clean, and the beds are very comfortable. I highly recommend getting a listing with him in North Fork if you want to get away.
Alexis
2015-10-12T00:00:00Z
Our stay at Alan and Trang's was very good. The studio is very clean and spacious. Alan and Trang were very sweet and made sure we had everything we needed. We would come back if given the opportunity.
Emma Elisabeth
2015-07-09T00:00:00Z
Oda Tipi
Özel oda
---
Mekan Türü
Daire
---
Konaklayacak Kişi Sayısı
3
---
Yatak odaları
North Fork, California, ABD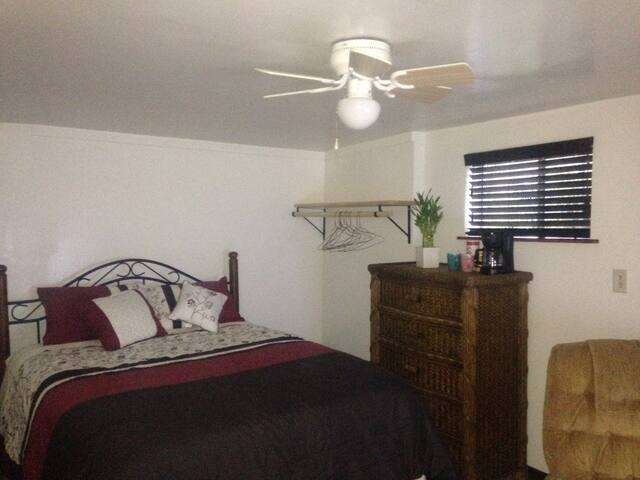 have two rooms with private locks on doors shared living space king bed 2 dbl. lazy boy couches, coffee table, two door refrigerator, microwave, coffee pot, silverware, pots & pans, oven & stove, dishes, salt & pepper, powder creme & sugar, dish soap hand soap laundry soap ,dinner table, It is a nice apartment
Clean self contained apt with fridge and coffee. Nothing to fault though for me the bed was extremely soft and I couldn't sleep. These are personal preferences though...
Devii
2016-03-03T00:00:00Z
Alan was a very friendly host that worked with my friend and I to make sure our stay was nice. The bed was extremely comfortable, the wifi was reliable, and the kitchen had all the essentials we needed. The room was a good size, and the a/c was great.
Tanya
2016-06-11T00:00:00Z
Alan was great! Gave a good rundown of the place and made some suggestions for food spots too.
Jason
2016-07-13T00:00:00Z
My boyfriend and I stayed at Alan's place for a weekend while touring Yosemite. It was just what we wanted, the price was great and I enjoyed being able to have a kitchen to store and prepare food.
Dana
2016-08-21T00:00:00Z
I had a great time in this spacious apartment. I felt very comfortable in the space and the local bar is right across the street.
Derrick
2016-06-06T00:00:00Z
I would recommend Alan's place to anyone who loves a very rustic place to stay. It is very close to Yosemite (about 30 miles away)
kylee
2015-10-13T00:00:00Z
We stopped at Alan's on our way to Yosemite. It was perfect, everything was so clean and we even had the entire apartment for us. Alan was waiting for us in front of the house and you have a typical bar/restaurant across the road which is very convenient. I would recommend Alan and his place. It was ideal. Merci Alan.
Pierre Eliott
2015-09-26T00:00:00Z
Alan, Was really nice & extremely helpful in allowing 2 arrive late. He set his portable heaters so the place was very warm when I arrived. He shared some suggestions of places 2 eat & they worked out great. His place is plenty big & comfortable. Price is affordable & would stay again.
julian
2015-12-14T00:00:00Z
Oda Tipi
Özel oda
---
Mekan Türü
Daire
---
Konaklayacak Kişi Sayısı
2
---
Yatak odaları
North Fork, California, ABD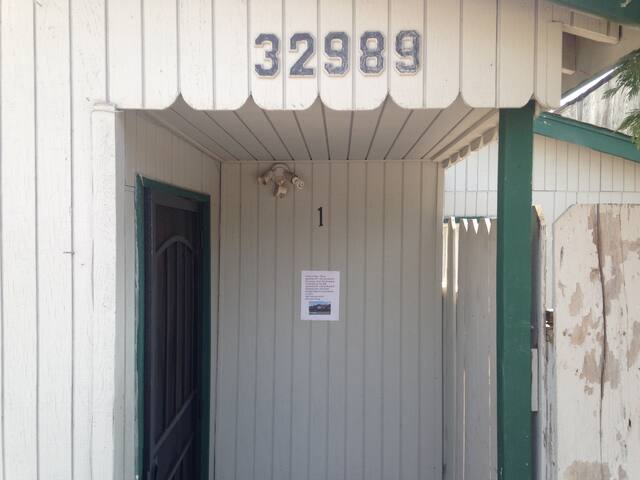 very nice home!!! You have private rooms but shared area with lazy boy, 2 dbl lazy boy, 1 loveseat, microwave, coffee pot, oven, stove, pot & pans, utensils, powder cream, sugar, salt and pepper, silverware, hand soap, dish soap, towels, comet, coffee table, 2 end tables, kitchen table
Airbnb: Blanca, 'Of course! Thank sea you very much!'ctyrgd. Airbnb: Blanca, 'Of course! Thank you very much!': Blanca, 'Of course! Thank you very much!' Kidding
Very run down house and very very basic. Quite a lot of space though. You basically have your own place shared with another bedroom. WiFi was good. Personally I would not return, much better things in the neighbourhood for same or lower price.
David
2016-09-24T00:00:00Z
We arrived 3 hrs. after the arrival time we previously said but Alan still waited for us so he can show us everything. The place was great! Everything we needed was there - from beds, to pans, even the TV. It was clean and presentable. It was also quiet even though it was right next to the road. The place was around 45 mins. from the south entrance of Yosemite and for the price, you couldn't beat this. There is also nearby restaurant, bar and gas station nearby so if you arrive late at night, nothing to worry about.
Ira
2015-09-08T00:00:00Z
Alan is a friendly and polite host, who goes to great lenghts to help his guests have the best stay possible. The listed room is excellent value for the money, especially considering the location (about 1,5h drive to Yosemite valley). The room has a super-comfortable bed, and is connected to a large living room with a kitchen, tv, dining table and several sofas (they're recliners!!!). All the silverware, plates, pots and pans are new, many of them unused. I even got to borrow a pass to Yosemite that a previous guest had laft to Alan, special thanks for that! It's a good idea for everyone staying in the area to do it made me really happy :) I was surprised to find that I was one of the first people who had stayed in Queen or King Size rooms. This is real bang for your buck. The town is a quiet little town with all the basic things you might need. Highly recommended!
Lauri
2015-09-22T00:00:00Z
Perfect location for visiting Yosemite. We were fortunate enough to have the whole property to ourselves and the neighbours were very helpful in finding the property. We did not see much of Alan, however we didn't have a qualm with this as we were not in the property for most of the day. Great place to stay if visiting Yosemite and surrounding areas.
Zachary
2016-06-07T00:00:00Z
Nice place to stay, a little bit far to Yosemite valley by itself, but close to nelder grooves with a giant sequoias. City has really helpful tourist info center decent supermarket and gas station. House is old but spacey and quite clean. Alan is a nice host , I have seen him only once while we cheked in
Dima
2015-10-24T00:00:00Z
My wife and I had a great time staying at Alan's apartment. The room was big and there were plenty of amenities. We were able to cook so go breakfast and relax. On our first morning there we had an issue with the plumbing and Alan came right over and fixed the issue in minutes. The town is also very nice and small. The apartment is located right next to a bar and grill and a coffee shop. There isn't much else in North Fork but it's right next to Oakhurst which is a lot bigger and has a lot of options for shopping and dining. We were able to make a day trip to Glacier Point and Lower Yosemite Loop Trail from Alan's apartment. Overall we had a great time. Thanks Alan!
Thomas
2016-08-22T00:00:00Z
Alan had everything prepared for our arrival and made us feel very welcome even though we arrived late. To our surprise we did not only have a bedroom but an entire flat to ourselves with a full kitchen, livingroom and a bath. Very comfortable! Alan also showed us to a washing machine and said we could reach him and his wife downstairs. We drove from North Fork to Yosemite two days, which took about 1,5h. Scenic!
Rikard
2016-07-10T00:00:00Z
Alan knew that we had three people, and prepared a folded bed for us beforehand. Upon arrival, we realized the oven didn't work for our frozen pizza, but Alan offered to bake the pizza for us at his place, which was really nice of him. We found out later that the oven just needed a longer time to heat up. The place is overall clean and the bed is really comfortable. My friends and I really enjoyed the stay.
Lydia
2016-08-18T00:00:00Z
Oda Tipi
Özel oda
---
Mekan Türü
Daire
---
Konaklayacak Kişi Sayısı
2
---
Yatak odaları
North Fork, California, ABD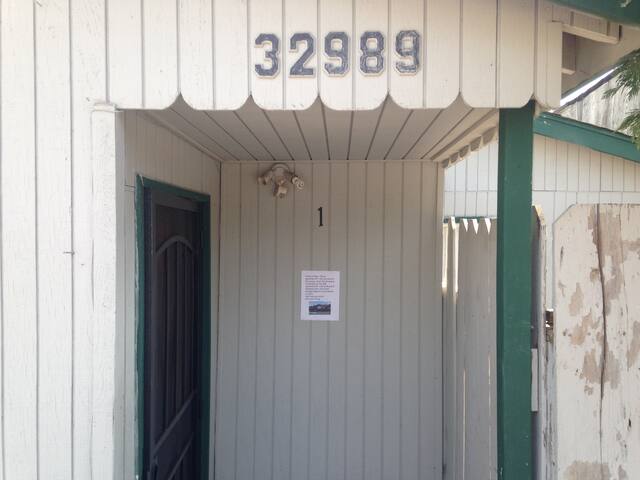 Fully furnished Apartment with stove oven pots & pans, dishes, utensils, microwave, coffee pot, filters and powder creme & sugar, salt & pepper, dish body & hand soap, 2 double lazy boy, single lazy boy, love seat, end tables , coffee table, towels
Alan turned on the heater and kept in contact with me. He also sent me pictures couple days before so I can see what the apartment looks like from the outside.
YouYou
2016-02-15T00:00:00Z
Alan's place is in a very beautiful and small forest town with a plenty of amenities to have a relaxed getaway trip. He's very responsive to any questions you have and waited for us during our late arrival as well. I would definitely recommend his place.
Yesha
2016-09-11T00:00:00Z
Had a great time during our stay over the New Years Holiday. The accommodations were spacious and had everything we needed. Alan was more than accommodating and didn't have a problem with us coming and going to Yosemite as we pleased! Fun times in North Fork!
Chris
2016-01-02T00:00:00Z
Quaint little place perfect for a family to rest after a long day at Yosemite. Located 26 mi from the gate, with a gas station 200' away, restaurant and coffee shop across the street, grocery and pizza just down the street as well.
Jenelle
2016-06-29T00:00:00Z
Alan stayed in touch with us beginning the day before our arrival. He called and/or texted until he knew that we had arrived safely. His place is tucked away but still extremely close to Yosemite south entrance. The space he has is impressive. It could easily sleep 6 people. The price is affordable to just about everyone.
Patricia
2016-03-16T00:00:00Z
Alan was readily available for our arrival, which was about an hour early. We had a couple of tired kids and Alan had no problem welcoming us into the home while his wife finished up the beds. The place is very spacious and felt very easygoing. It is not fancy, which is best for those of us with kids. The bedrooms are also big and both beds very comfortable and clean. The kitchen came in very handy for meals and was well stocked. We did a lot of venturing out for meals, so we missed the Buckhorn entirely...more reason to stop in again! Alan's place and North Fork were definitely a find.
Ana
2016-07-07T00:00:00Z
We were touring Yosemite for the weekend, and we decided to stay at Alan's place. Turned out to be a great decision. North Fork is located less than an hour from the entrance to the park. Alan had the place ready for us before the usual time, since we were arriving a bit earlier, and he had the heaters on so that it would be warm when we got in. The unit is spacious and clean, plenty of lounging room, with a full kitchen and dining area. I wouldn't call it luxurious, but it's comfortable.
Jacob
2016-01-04T00:00:00Z
This place is great! Alan is easy to communicate. The house is big & have a lot of amenities.
Nana
2016-10-16T00:00:00Z
Oda Tipi
Tüm ev/daire
---
Mekan Türü
Daire
---
Konaklayacak Kişi Sayısı
4
---
Yatak odaları
North Fork, California, ABD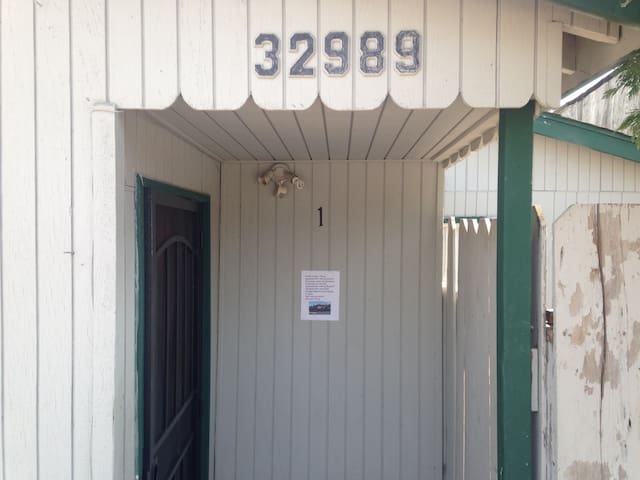 North Fork - Airbnb
:
180

misafir değerlendirmesinden,

5

yıldız üzerinden ortalama

4.39

yıldız
Tam fiyatlandırmayı görmek için tarihleri görün. Ek ücretler uygulanır. Vergiler ilave edilir.