Mein Platz ist in der Nähe der Savannah Airport, Tanger Outlets, Kino, Restaurants. Sie werden meinen Platz wegen der Atmosphäre, bequemen Bett, Beleuchtung und der im Freien Raum lieben. Mein Platz ist gut für Paare, Solo-Abenteurer und Geschäftsreisende.
Meine Nachbarschaft ist sehr ruhig und freundlich.
The price is right! Debbie and her son were very friendly and welcoming and the space was very spacious and beautiful. The only thing was that she did not want to give us a key so that may be a bit of a problem if you plan to come in late. She had us text her to get in if we were out late and it was fine. This stay is probably best for people who don't plan to stay out late at night.
Olivia
2017-03-20T00:00:00Z
Debbie is a fantastic host. Her place was beautiful and perfect after a long day of driving. The neighborhood was quiet which made resting up for a day in Savannah perfect.
Tabitha
2017-03-06T00:00:00Z
The host canceled this reservation 36 days before arrival. This is an automated posting.
Kat
2017-02-24T00:00:00Z
Debbie's house was clean and quiet, and she had everything ready for me when I arrived! The sweet dog was an added bonus. It was a great price and I slept like a dream.
Chloe
2017-03-14T00:00:00Z
Debbie and her son were very welcoming and they're home was spacious and beautiful! Perfect location if you're visiting savannah/tybee! She made sure we were comfortable and had everything we needed and her son even made us a yummy breakfast! We will definitely be booking with Debbie again! :)
Lauren
2017-03-11T00:00:00Z
Debbie was friendly and welcoming, and we had a great stay at her home. Everyone in the household warmly greeted us and made us feel comfortable (including the dog!). Our room was very clean, and the neighborhood is safe. It was an easy 15 minute drive into Savannah, and Debbie kindly lent us a book on the history of the city. She gave us excellent tips on the area, and we only wish we could have stayed longer.
Ahmed
2017-03-12T00:00:00Z
Oda Tipi
Özel oda
---
Mekan Türü
Ev
---
Konaklayacak Kişi Sayısı
2
---
Yatak odaları
Pooler, Georgia, ABD
lit queen, table de chevet avec des tiroirs, une petite table d'angle, placard, multiprise. Salle de bain invités dans la salle de la chambre.
Ce petit vieux quartier est calme et bien établie. Les voisins sont sympathiques et la maison est à quelques minutes à pied d'un petit parc, ainsi qu'une cabane à la nourriture mexicaine incroyable (Tacos de Flaco) et dépanneur.
As good as you would expect ! )
Colin
2017-03-31T00:00:00Z
This home is close to restaurants and shopping. Charlene is very friendly and accommodating. I would love to stay again!
Brittany
2017-03-19T00:00:00Z
Charlene was an excellent host and has a lovely house! She was very welcoming to myself and my lab Sally. Her home is convenient to many local restaurants and the Tanger outlets that were within a 5 minutes drive. The room was fantastic with the bed being comfy and the bathroom right across the hall. I wouldn't hesitate to return!
Rachel
2017-03-17T00:00:00Z
Charlene was a great host - everything ready for us and breakfast was wonderful. Her cats were very entertaining and friendly too.
Andrea
2017-04-09T00:00:00Z
Easy access to Savannah. Charlene is an excellent host, exceeding expectations. Wi-fi works well, climate control is good , coffee is always ready. Everything very comfortable. An outstanding experience!
Kathleen
2017-04-03T00:00:00Z
Vers nice and Cozy. Charlene is à Nice hot! The Best place on m'y trip
Sylvie
2017-03-21T00:00:00Z
Oda Tipi
Özel oda
---
Mekan Türü
Ev
---
Konaklayacak Kişi Sayısı
2
---
Yatak odaları
Pooler, Georgia, ABD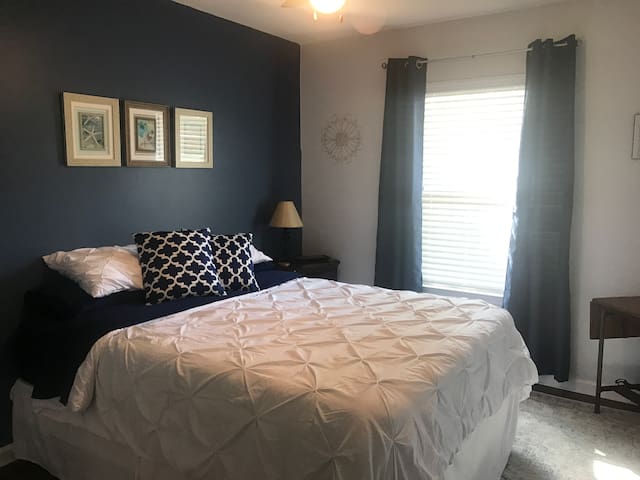 Einladend, sauber, geräumig Haus schmiegt etwas außerhalb der Innenstadt Savannah. Nahe genug um die Stadt zu wandern und nach Hause zu kommen nach einem Abend an Getränken zu entspannen. Machen Sie Kaffee in der Küche, nehmen Sie eine warme Dusche, und genießen Sie die ruhige und entspannende Klänge auf der Veranda eingezäunt. 5min vom Savannah / Hilton Head Airport. 5min von I95. Nur wenige Minuten von der Innenstadt und auf der Straße von Tonnen von guten Restaurants und Einkaufsmöglichkeiten. Mein Platz ist gut für Paare, Solo-Abenteurer und Geschäftsreisende.
It was a perfect place to stay for our trip. Diedeliff's home was clean and convenient to downtown Savannah. Diedeliff was a great host and made us feel welcomed from the time we booked the trip until we checked out. I would definitely stay again in the future!
Christopher
2017-04-08T00:00:00Z
Very clean home,Diedeliff is a very social person.He was never a bother and gave us our space and if we needed anything or questions Diedeliff was good on responding back.
Rosario
2017-03-20T00:00:00Z
Diedeliff's home was the perfect place for our Savannah trip. A short drive from downtown Savannah, easy access to the house, a private room and bathroom, he provided us with maps and brochures of what was going on in town, and everything was clean and organized. Definitely recommend staying here.
Madeline
2017-03-05T00:00:00Z
This house is a dream! The bed was one of the most comfortable beds I've ever slept on. There was also room to add an air mattress on the floor. The bathroom was just across the hall and very clean. Little shampoo and lotion bottles were provided, as well as a towel, hand towel and washcloth. We spent most of our time in Savannah, a short drive from the house. There were several stores nearby the house as well. The keyless entry on the front door made it easy to come and go as we pleased. The host, Diedeliff, was from South Africa and we spent time talking with him. Very friendly and great storyteller. He also gave us great suggestions for where to eat, visit etc. Thanks you and we will be back!
megan
2017-01-05T00:00:00Z
Diedeliff was a great host. Very accommodating and worked around my late arrival with no fuss. He gave great recommendations of things to do around town and was great to talk to! Would highly recommend!
Nana Bonsu
2017-02-05T00:00:00Z
Mir hat es super gefallen. Die Kommunikation war großartig. Check in und out waren super stressfrei. Gerne wieder.
C
2017-03-10T00:00:00Z
Upstairs bedroom in contemporary house, available kitchen and nice sunroom downstairs. In a new subdivision about 30 minutes from downtown Savannah, but driving access is not complicated, large public parking area for $1 hour just off I-16 as you exit that road at its end. Diedeliff is kind and helpful host, and all was comfortable for us on a quick overnight.
Lev
2017-03-25T00:00:00Z
Diedeliff is very nice and helpful. His home is as described. The location is a few minutes from several main highways making it easy to get around. Savannah is about 25 minutes away, but we'll worth the drive.
Jeane
2017-01-08T00:00:00Z
Oda Tipi
Özel oda
---
Mekan Türü
Ev
---
Konaklayacak Kişi Sayısı
2
---
Yatak odaları
Pooler, Georgia, ABD
Der Raum ist ein großes Schlafzimmer mit Mini-begehbaren Kleiderschrank. Das Haus ist 3200 qm mit großer Küche und mehrere Wohnbereiche. Es gibt einen großen TV-Bildschirm im Wohnzimmer im Obergeschoss und eine große Leder Schnitt Couch zum Entspannen. Das Haus sollte eine gute Alternative zu Hotels und ein Super-Upgrade von anderen Airbnb des bereitzustellen. Das Hotel befindet sich innerhalb von 7 Minuten von der Savannah International Airport.
Die Nachbarschaft ist in einem gehobenen Teil von Pooler. Nur 20 Minuten von der Innenstadt von Savannah. Nur wenige Minuten entfernt von Tanger Outlet Mall, Tonnen von Restaurants, Einkaufsmöglichkeiten, mehrere Kinos und vieles mehr!
Nice value! Huge home with tons of space! An uber downtown will cost you about $20 and 15 mins, but it's better than paying downtown lodging prices. Located in a beautiful quiet neighborhood.
Aaron
2017-03-12T00:00:00Z
Everything was as described
Peter
2017-04-10T00:00:00Z
We loved staying at Andrew's place! It was easy to find, Andrew was super helpful and communicative, the house is conveniently located to the highway and shops, and the bed was super comfy. I loved how spacious and open the house was. This is a really great place to stay!!
Jill
2017-03-31T00:00:00Z
Andrew is very gracious. The space is large and there is good kitchen access.
Barbara
2017-03-26T00:00:00Z
Pooler is close enough to Savannah and Andrew's house provides a secluded, economical alternative to Savannah's listings which are double the price at least. The room is huge, the bed is good, and the restroom is clean.
Nicolás
2017-04-02T00:00:00Z
This place is perfect for a trip to Savannah or Tybee without being directly in either location. The neighborhood is beautiful and the host is extremely helpful and responsive. When I come back I will 100% look this listing up if it is available,
Timothy
2017-03-18T00:00:00Z
Great distance from both savannah and tybee island!
Nick
2017-03-25T00:00:00Z
Oda Tipi
Özel oda
---
Mekan Türü
Ev
---
Konaklayacak Kişi Sayısı
2
---
Yatak odaları
Pooler, Georgia, ABD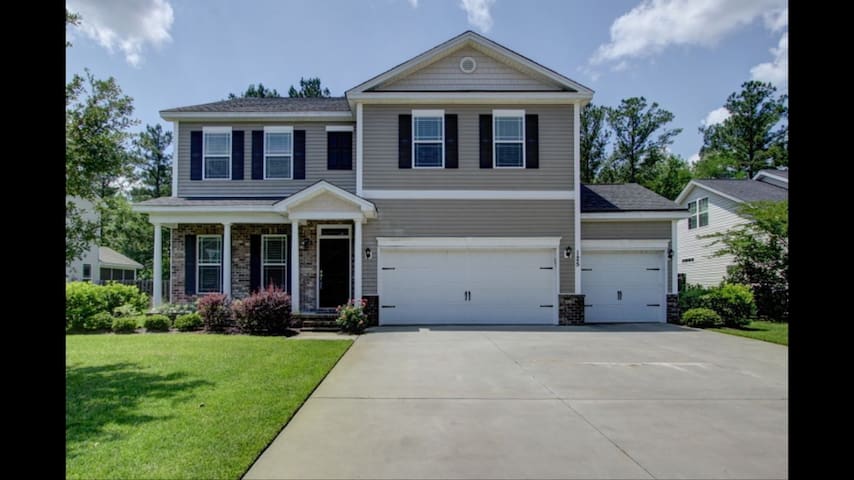 Wir sind ideal für die meisten Dinge, befinden Sie in der Stadt zu tun wird. Die Fahrzeiten für die folgenden Orte aus dem Haus sind wie folgt 1. der historischen Innenstadt Savannah - 20 Minuten 2. Airport- 10 Minuten 3. Forsyth Park - 15 Minuten 4. Tybee Insel- 45 Minuten 5. Hilton Head Island-45 Minuten. 6. Restaurants - 5 Minuten 7. Tanger Outlet Mall - 5 minutes 8. Walmart, Publix Lebensmittelgeschäfte - 5 Minuten. und Geschäftsreisende. Sie werden unseren Platz lieben, weil der Privatsphäre.
Sie finden unser Hotel lieben wegen Unser Haus verfügt über 4-Bett-Zimmer, Schlafzimmer im ersten Stock, die wir verwenden, und die 3 Schlafzimmer in der zweiten Etage. Nur das Schlafzimmer wohnen werden Sie besetzt werden, und es ist nach oben, so dass Sie absolute Privatsphäre haben. Wir haben die meisten der Annehmlichkeiten zu Hause, schöne Tür Terrasse und ein Grill, die Sie gerne verwenden (Reinigungsgebühr $ 10).
Unsere Nachbarschaft ist sehr ruhig und sicher, und Sie werden alle Dinge, die Sie haben ganz in der Nähe (Fahrt mit in 5 Minuten)
I was pleased with my stay and all the information was correct. Karthick and his wife were excellent hosts and I enjoyed the time with them.
Tim
2016-10-04T00:00:00Z
Karthick and Sasi were very friendly and easy to get acquainted with. They have all the basic necessities for a comfortable visit. This is not against them or their culture, but just a heads up to those who are considering staying at their home -- because of the spices they use to cook their meals, you will notice the scent during your stay.
Brian
2017-03-04T00:00:00Z
Our stay at Karthick and Sasikala home was everything we needed quiet, clean, close to town and our hosts went super. Totally recommend their home
Carole and Duane
2017-01-23T00:00:00Z
Karthick and Sashi are a terrific and friendly couple. They were very accommodating of us even though we were bit late. Room was both comfortable and clean. We had full access to the kitchen at all times. It was more like staying at a friends place than staying in an Airbnb. Great job,guys. Will definitely stay here in the future.
Manoj
2016-12-16T00:00:00Z
This was an overnight stay from a long road trip from Florida. Short drive from I-95. Hosts were very welcoming. Full private bedroom upstairs with full and half bathroom. Our hosts cooked a nice breakfast for us and we enjoyed the conversation.
amy
2016-09-16T00:00:00Z
My stay met all my expectations. It is very close to I95 and 20 minutes from Savannah. Food and shopping are only 5-7 minutes away. Very friendly, clean, and caring.
Susan
2017-02-26T00:00:00Z
We arrived at a late night after a long drive. Karthick did everything he could for us to make ourselves at home. We were able to cook for the dinner and watch movies in a living room. Bathroom and bedroom were spacious. It was a comfortable stay after we were exhausted on the road.
Chang
2016-12-05T00:00:00Z
Wow what can I say about the host? Karthick and Sashi were very warm and welcoming hosts. Their suggestions about the places to visit and to eat were very helpful. Clean room and clean house. Loved the morning breakfast they provided. We really enjoyed our stay. We would surely stay their again.
Pooja
2016-08-29T00:00:00Z
Oda Tipi
Özel oda
---
Mekan Türü
Ev
---
Konaklayacak Kişi Sayısı
2
---
Yatak odaları
Pooler, Georgia, ABD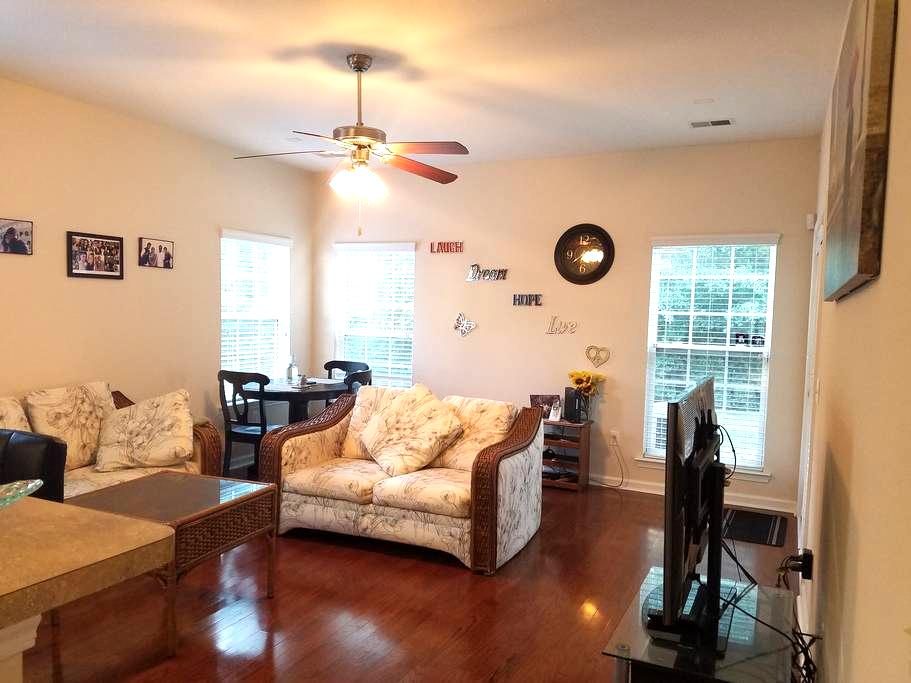 Unsere Familie ist in Pooler aus der I-95, nur 30 Minuten von Hilton Head und 20 Minuten von der Innenstadt von historischen Savannah. Bequem zum Flughafen / Gulfstream sind wir perfekt für alle, die Low Country zu erkunden. Es befindet sich in einer komfortablen Umgebung in der Nähe von Einkaufsmöglichkeiten, Golf und Theater.
Fühlen Sie sich in unserem Raum rechts. Kinder haben alle Coop geflogen und wir den Lärm und die Aktivität einer großen Familie vermissen. Große Wohnküche. Schöne Veranda und einen Pool im Garten machen dies zu einem bequemen Platz. Privates Schlafzimmer mit einem Kingsize-Bett und ein eigenes Bad im Obergeschoss. Unsere Terrasse zurück hat eine Feuerstelle und Liegestühlen für Wein und Entspannung alle bereit.
Schöne Gehwege in der Nachbarschaft gehen vorbei an den lokalen Annehmlichkeiten - Tennis Pool und einen kleinen See vorderen Bereich. Nahe an allem Filme Bowling Restaurants und nur 15 Minuten vom Flughafen einkaufen. Neighborhood ist nur wenige Minuten von der I-95 machen einen einfachen Zugang zu allen Spaß Sehenswürdigkeiten.
Jill was a great host, very welcoming, she even had treats for my dog. Excellent place to stay, quiet location, close to shoppes and restaurants and only 20 min drive downtown. Everything was very cleaned and organized. The room was very spacious, and we had access to the whole house (kitchen, laundry, pool, backyard). Would stay here again. Thanks Jill!
Michelle
2017-02-12T00:00:00Z
We had a great stay at Jill's home. Her and her son were both very kind and welcoming to us right off the bat. Everything was clean and the price is awesome for the value.
Victoria
2017-03-09T00:00:00Z
Nice House and very clean, I did enjoyed my stay, close to Savannah, Jill is a great host, i will stay at your house next time I go to Savannah Thanks
omar
2017-03-23T00:00:00Z
Jill is so awesome! This was our first airbnb experience and we're glad we choose this place. Celebrating her birthday as soon as we got there really set the tone for our trip! Only a 20 minute drive to Savannah. Highly recommend! :)
Lindsay
2017-03-27T00:00:00Z
Awesome place to stay. Very clean and welcoming for guests. Private areas for guests, very spacious room, beautiful neighborhood.
yvonne
2017-03-14T00:00:00Z
Thanks for everything, Jill! I had a very good stay here.
Manuel
2017-04-11T00:00:00Z
Jill was so sweet and accommodating! I was worried that it might be an issue that we were coming in late due to doing a ghost tour in Savannah, but she was so understanding! We are extremely happy with our stay and can't wait to return!
Ellie
2017-03-25T00:00:00Z
This place was beautiful and clean! Jill was the most incredible host who was easy to contact. I'm so grateful to Jill and everything she did!
Leah
2017-03-04T00:00:00Z
Oda Tipi
Özel oda
---
Mekan Türü
Ev
---
Konaklayacak Kişi Sayısı
2
---
Yatak odaları
Pooler, Georgia, ABD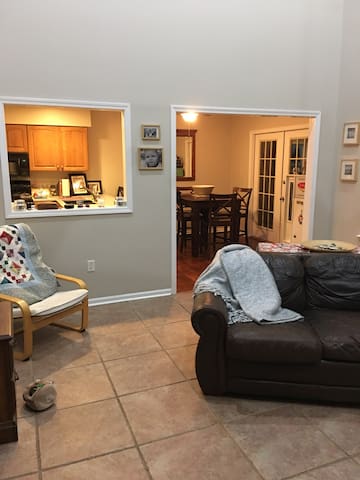 We had an absolutely lovely experience with Claire and Colton! Their home is very clean, inviting, and relaxing.....they are very warm, welcoming, and super helpful folk....plus, we absolutely loved Munchkin, their bunny!
cathy
2016-05-11T00:00:00Z
Wonderful place to stay in Savannah. Claire and Colton are excellent hosts. I was there for a family event so not at room much...extremely comfortable and great accommodations! Highly recommended!
Steve
2016-07-10T00:00:00Z
Claire and Colton were wonderful hosts. They were laid back and easy to talk to. The room was clean and comfortable. We enjoyed sitting on the back porch which overlooked a pond. We would recommend staying with Claire and Colton!
Sara & JD
2016-04-17T00:00:00Z
Claire and Carlton are a great couple....freindly and accommodating Location was 15 minutes away from the airport and 20 to 30 minutes to get some city life (bars and restaurants) Place was very clean. Highly recommend staying here.
Liliana
2017-03-09T00:00:00Z
Claire and Colton were very kind and excited to have guests. The room and location were great. Short trip to downtown. Parking was free after a certain time and right around the corner was an amazing Jamaican restaurant. Easy checkin and check out. They have a great laminate sheet for you to log into the wifi and any other amenities as well as suggestions.
John
2016-07-28T00:00:00Z
Claire and Colton were the ideal hosts and the house was perfect! It was an excellent first AirBnB experience for us and an excellent option to allow us to enjoy the wonderful town of Savannah. Would stay there again!
William
2016-08-14T00:00:00Z
We had great time staying at Clair and Colton's house. We are grad students from Atlanta and plan a weekend trip to Savannah for Saint Patrick's Day. Although the place is about 15-20 mins driving to Savannah downtown, we really like the place. It is very quiet in the residential area so we slept very well after having a great party at Savannah downtown. Clair and Colton gave many good suggestions to restaurants in downtown and tips for parking (which is very (URL HIDDEN) is very crowded during Saint Patrick Weekend :P). We went to Tybee Island the next day and their place is also not very far from the island. They have a very cool rabbit who has a lion fur and a rabbit body (very very cool). In conclude, it was an amazing weekend to stay at their place.
Stephanie
2016-03-21T00:00:00Z
I appreciated the hairdryer!
Katelin
2016-08-21T00:00:00Z
Oda Tipi
Özel oda
---
Mekan Türü
Ev
---
Konaklayacak Kişi Sayısı
1
---
Yatak odaları
Pooler, Georgia, ABD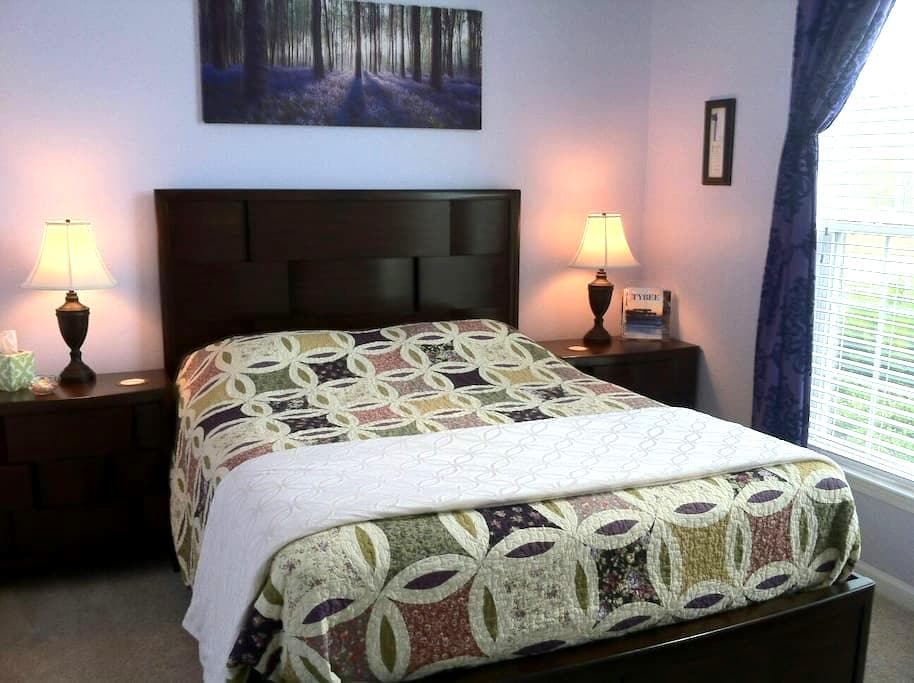 What a beautiful home, and Denise thinks of everything to make a visitor feel comfortable and welcome. The room I stayed in was exactly as pictured. The bed was luscious with wonderful bedding and an incredible mattress. Stay here....you'll be so happy you did!
Jennifer
2017-04-02T00:00:00Z
Denise made this booking extraordinary. She exceeded our expectations in every way imaginable. Guests cannot go wrong choosing this place, just minutes from the Savannah International Airport. It is the epitome of Southern hospitality.
April
2017-04-01T00:00:00Z
This was our first time using AirBnB, so as you can imagine we were a little nervous. However, I must say, I would do it again in a heartbeat. Denise did not disappoint. She has a very welcoming personality and you feel very much at home the moment you walk in. I didn't feel uncomfortable in the slightest, and she made it very clear where everything was and was extremely accommodating. She treated my kids as if they were own and that meant a lot to me. I met her boyfriend and he was also extremely pleasant to be around. The entire experience was wonderful and next time we're in Savannah we are definitely staying with Denise again! Very comfy bed, too!
Patsy
2016-11-20T00:00:00Z
We had such a great time! This is truly a great find, and worth the money too! You are far enough from Savannah to get a "breather," but close enough to get there in a few minutes! She has such a lovely house, and a lovely personality to go along with it!
Savannah
2016-10-30T00:00:00Z
Denise is so welcoming and nice. We felt so home and our little kitten was able to enjoy the stay as well. The place is in a nice neighborhood and close to restaurants, and Savannah. We were here only for one night, but would have liked to extend our stay. Nice, good behaving dogs and a nice breakfast for a good start in the day. The bed is comfortable and close to a canopy bed.
Susanne
2016-12-30T00:00:00Z
The listing was as accurate as can be. Denise is a great host who goes above and beyond expectations to make sure her guests feel welcome and comfortable. Denise and her boyfriend were both genuinely kind and caring, and I would definitely love to stay with them again in the future!
Katy
2017-03-22T00:00:00Z
Best place to stay in Pooler ever!! Me and my friend felt at home instantly. Our stay at her home was just perfect, Denise shared her house with us as if we lived there forever. Also her boyfriend was super helpful, always good, fun conversations and of course cuddles with their cute dogs! There's a good bus connection to beautiful Savannah but for accommodation Pooled is definitely cooler.
Saskia
2016-11-13T00:00:00Z
Denise was more generous and hospitable than I could have ever imagined! My friend Sarah and I had an unforgettable stay here. Highly recommend this place if you are wanting to visit Savannah!
Sarah
2017-01-14T00:00:00Z
Oda Tipi
Özel oda
---
Mekan Türü
Ev
---
Konaklayacak Kişi Sayısı
2
---
Yatak odaları
Pooler, Georgia, ABD
Schöne neue Nachbarschaft eine kurze Fahrt von der Innenstadt von Savannah und liegt direkt neben dem Flughafen.
Sehr schöne, sichere Nachbarschaft
Overall The stay was very nice. Easy communication and check in. Thank you.
Kasia
2017-03-12T00:00:00Z
Adam's place is great. The living space upstairs is amazing. He also kept in communication if we needed anything. It is the perfect place to get away for a trip to Savannah. Anytime I come to Savannah, there is no doubt in my mind that I will stay at Adam's place for the night. See for yourself!!
Jalen
2017-03-17T00:00:00Z
Great location. Nice home. Overall it was a great stay. Adam is super nice. Roommates are also welcoming.
Lorena
2017-03-05T00:00:00Z
Great place to stay! We enjoyed our time here :)
taylor
2017-03-07T00:00:00Z
The house is exactly as described. When we got to town we decided to catch one of the ghost tours so I was going to be really late when we checked in. Adam gave us the code and told us how to access the house. It was easy and very quiet. Exactly what we needed!!
Justin
2017-03-26T00:00:00Z
Adam's house is just as described: upscale house in quiet neighborhood, common area with leather sectional and surround sound tv, comfortable king sized bed and clean room, wifi, tv with cable/satellite, mini fridge, walk in closet, dresser with plenty of room, and fresh towels. He promptly answered my emails and phone calls providing answers to all of my questions. I highly recommend staying at Adam's house.
Karla
2017-03-19T00:00:00Z
Oda Tipi
Özel oda
---
Mekan Türü
Ev
---
Konaklayacak Kişi Sayısı
2
---
Yatak odaları
Pooler, Georgia, ABD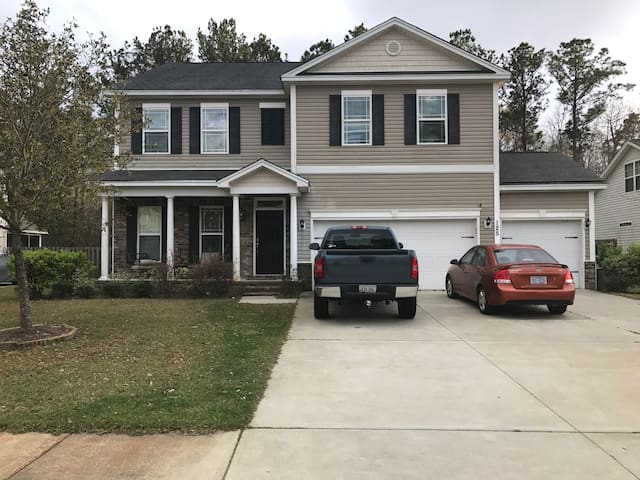 The Jackson Suite is part of an historic B&B. As such you enjoy the privacy of your own Suite combined with the facilities of the B&B: courtyard gardens, homemade breakfast and afternoon tea next door at the B&B. This is included in your rate. Taxes of 13% plus flat tax of $5 per night are not included and are payable direct to the B&B upon departure. Our front desk is now conveniently located at street level at 121 West Gordon Street for check-in.
Experience the charm and southern hospitality of Savannah. 117 W. Gordon Street, adjacent to Chatham Square, is perfectly located to explore the historic sights of Savannah. A block away from the splendor of Forsyth Park and walking distance from all the major attractions in historic Savannah. A conveniently located two room, one bath suite decorated in Victorian furnishings. The Jackson Suite boasts a full kitchen, washer and dryer, an outdoor patio, and two decorative fireplaces. With two twin beds and one king bed, the Jackson suite can sleep up to four adults. It is perfect for longer stays and a wonderful home and away from home. Please note pricing does not include taxes of 13% or additional guest fees of $40. Pricing is based upon double occupancy. Taxes are to be collected upon arrival/departure.
Location, Location, Location! We are blessed to be within walking distance of Mercer House, Forsyth Park and many other historic sites in the historic district of Savannah! The furthest attraction from our historic inn is River Street, 20 minutes on foot from our tranquil and residential location.
We had a wonderful stay at Savannah BnB. Location couldn't have been better - right on a garden square in Historic Savannah. The BnB was charming and never stopped feeding us ;) afternoon tea, nighttime cookies and delicious made to order breakfasts. There are a few cats that live on the grounds which we truly enjoyed - they were all super friendly and entertaining! (and I'm definitely not a cat person so that says a lot) Our room was huge and comfortable. Parking was a breeze. Would definitely stay again next time we are in Savannah
Sam
2015-12-13T00:00:00Z
The welcome was warm, friendly and helpful; the apartment was great - self-contained, private, and comfortable. The location was just right: on the edge of charming old Savannah, just next to one of the many squares/parks, but easy walking distance to the historic houses, restaurants, etc
Alysoun
2016-01-18T00:00:00Z
The place was absolutely amazing! The room was immaculate and you couldn't ask for a better location...right down the street from the Mercer House in the heart of Savannah. It was a little hectic checking in due to rain and everyone arriving all at once and it's a little hard to find due to signage regulations within the city. Overall though, the visit itself was an amazing one. Will definitely be staying here again on my next trek through Savannah!
Allison
2016-07-16T00:00:00Z
The room was bigger than we thought and had everything we needed, we loved the place, the location and breakfast was really good as well. Would definitely recommend it.
Ednilson
2017-02-12T00:00:00Z
Lovely stay at the Savannah BnB. The staff was extremely helpful and detailed. Neighborhood was very neat, we were able to walk all over the city from our door. Room was clean and most of all, charming. Mattresses were dreamy and the room was quiet. Highly recommended. We hope to return!
Spencer
2014-09-27T00:00:00Z
We loved our stay in the Jackson Suite in gorgeous historic Savannah! Elizabeth was very accommodating and provided a pack and play for our 1 year-old and a high chair at the included breakfast. I highly recommend this suite for families as it has a separate room with twin beds so parents can enjoy a glass of wine on the private patio while the little ones sleep! The furnishings are a bit run down and the kitchen is older, but everything was clean, worked well, and we were very comfortable. You cannot get this kind of space and location for the price anywhere else in the city!
Beth
2015-11-03T00:00:00Z
Elizabeth was very quick to respond and was very accommodating. This is an actual bed and breakfast, not someone's place. It's a very neat place to stay. The breakfast in the morning was great, especially the home made jams! It's about a 15 minute walk from most of the attractions and it's only a couple blocks from Forsythe Park. Great place.
marc
2016-02-27T00:00:00Z
We really enjoyed our stay at the Jackson Suite in the heart of Savannah's historic district. It is located in a walking distance to literally everything in Savannah. The place itself has a very unique and charming feeling, as if you were really moved back in time. The breakfast and afternoon cookies are delicious and the staff is very friendly and helpful! I would definitely stay there again!
Aliaksandr
2014-11-18T00:00:00Z
Oda Tipi
Tüm ev/daire
---
Mekan Türü
Oda + Kahvaltı
---
Konaklayacak Kişi Sayısı
4
---
Yatak odaları
Savannah, Georgia, ABD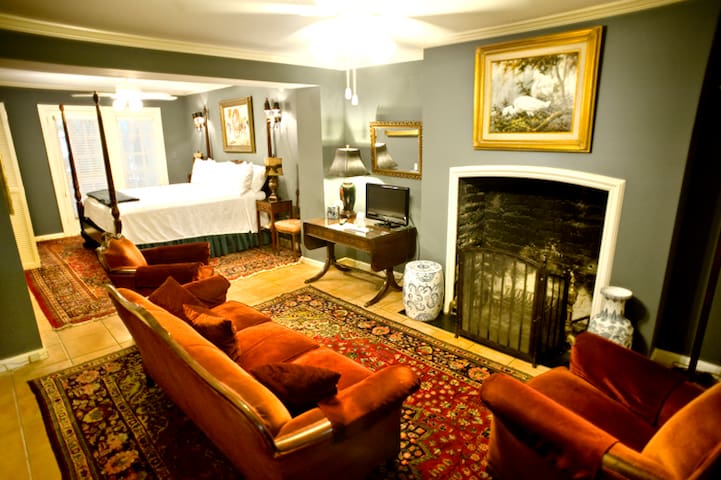 Dies ist ein einfaches Haus mit drei Schlafzimmern. Es hat sich ein Hinterhof in einer ruhigen Nachbarschaft eingezäunt. Die Küche und das Wohnzimmer es ein leicht machen mit Freunden zu sein oder haben nur eine Mahlzeit für zwei Personen.
Dieses Haus wurde im Hof mit einem Gas-Grill ein eingezäunt.
Es ist still
The host canceled this reservation 38 days before arrival. This is an automated posting.
Tyshika
2017-03-14T00:00:00Z
Teddy was incredible with communication! Thank you so much for everything . The location was close and convenient to the airport and the places we needed to get to. Very affordable with all the necessary amenities.
Erin
2017-04-10T00:00:00Z
Nice place, no access to back yard from house. Had a new grill brought to house for us to use. Had a project car in driveway that only left room for one car in driveway. This was his first try at doing Airbnb. A few fixes and it would have been better. Well decorated and clean (until night when german roaches came out).
joyce
2017-03-19T00:00:00Z
Great value for the area. Was perfect for our usage and requirements for location. Teddy is very personable and helpfully. We will be back.
Don
2017-03-12T00:00:00Z
Oda Tipi
Tüm ev/daire
---
Mekan Türü
Ev
---
Konaklayacak Kişi Sayısı
6
---
Yatak odaları
Pooler, Georgia, ABD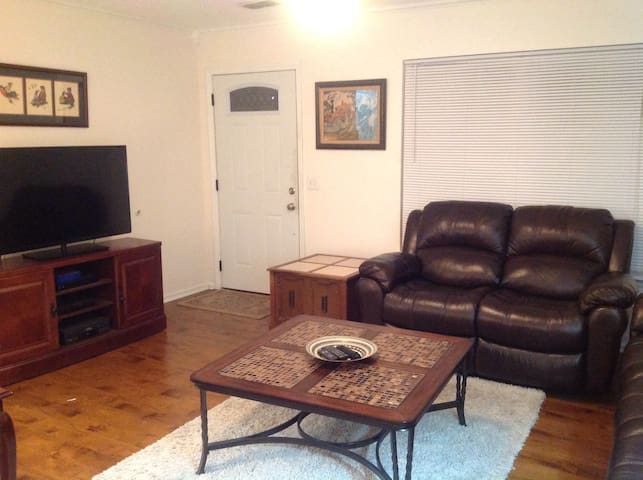 Ruime met inloopkast in Nice Gemeubileerd Prive badkamer In eigen Wash en droger Unit en rustige gated community
COMMUNITYAMENITIES Gemeenschap Clubhuis met gratis Wi-Fi Internetcafe Cardio-Wellness Center Zwembad met apart grillen gebied APARTMENTAMENITIES Gastronomische keuken met bijkeuken Stainless Steel Appliance pakket Ingebouwde magnetron 9ft plafonds met kroonlijst Hard Surface vloeren Plafondventilatoren Oversized kasten buitenopslag Ruime wasruimte Wasmachine / droger aansluiting Private aangewezen parkeerplaatsen Huisdiervriendelijk
Rustige gated community Durham Park Townhomes is Pooler enige stadshuis gemeenschap gelegen in Godley Station. U bent gunstig gelegen voor zowel de I-95 en I-16, shopping, de internationale luchthaven van Savannah, Gulfstream en zelfs Tybee Beach!
It was a decent stay, a little bit far from downtown savannah, mattress was little uncomfortable. Host was helpful and easy to communicate with.
rushi
2017-03-24T00:00:00Z
Brittani is a great communicator, the place is clean, and so long as you respect the place you're staying in (leave it as clean as you found it), then all will go swimmingly. She is awesome! She was our first airbnb stay and she couldn't have been more fantastic. Her location is great too, we were able to get to everywhere we needed to during our stay. Thank you Brittani!
Anna
2017-03-11T00:00:00Z
Thanks you for a quite comfortable stay. I love Airbnb !
Tyler
2017-03-30T00:00:00Z
Oda Tipi
Özel oda
---
Mekan Türü
Şehir evi
---
Konaklayacak Kişi Sayısı
2
---
Yatak odaları
Pooler, Georgia, ABD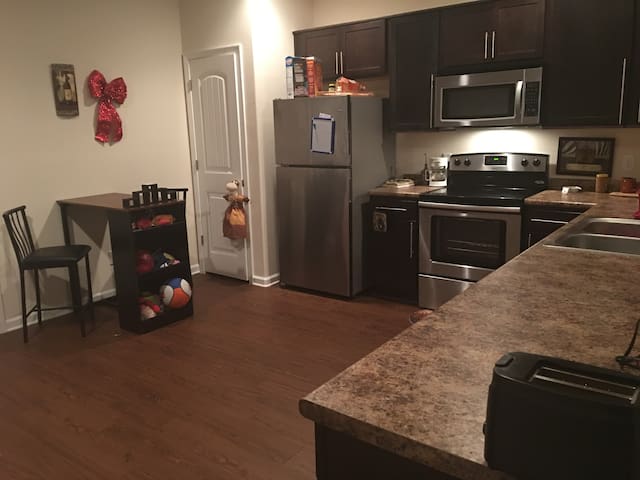 Savannah, GA, United States | Savannah Historic District Southern Belle Vacation Rentals manages this listing, if you have any questions call our office. 3 BR, 2.5 Bath | Gorgeous Home on Jones Street SVR-00450
Savannah, GA, United States | Savannah Historic District Pickett`s Place has a range of amenities that you simply won`t find at other Savannah vacation rentals. When you enter the home, you`ll be greeted by a spacious living area with a sectional that comfortably seats six guests as well as sleek, modern seating for several more. A flatscreen TV is sure to keep the kids entertained, and a downstairs half-bath will please your guests. If you`re in the mood to stay in and spend some quality time with the family, check out a stunning kitchen that features a breakfast bar, gleaming appliances and plenty of counter space for the budding gourmet in you. With 2.5 bathrooms and three bedrooms, Pickett`s Place is quite roomy by Savannah GA Historic District standards. The two second-floor bedrooms have ensuite bathrooms with recently updated appliances and lots of space for pampering. A loft-style bedroom on the third floor offers privacy for older kids, and a private patio area in the back lets you listen to the sounds of central Savannah without revealing yourself to the public. Aside from these incomparable touches and modern bits of flair, Pickett`s Place has all the conveniences you`d expect from your primary home. Whether it`s central heating and cooling to get you through Savannah`s unpredictable nights, a powerful washer-dryer that eliminates the need to find a laundromat or full-house wifi that ensures you remain connected to those who couldn`t be with you on your trip, this property leaves other Savannah vacation rentals in the dust.
Savannah, GA, United States | Savannah Historic District Historic Downtown Savannah is the largest intact US National Historic Landmark District. History surrounds you at all times while you take in Savannah's tree-lined streets and beautiful squares. On top of all of it's history Savannah never ceases to amaze when it comes to modern touches. Boutique shops, fantastic and original dining, and night-life around every corner.
Wow, beautiful charming neighborhood and an even more amazing house to call home during my 4 day family vacation! Loved the decor and cleanliness of the home. The appliances were in great condition. Although Southern Belle associates routinely reached prior to and during my stay to make sure I had everything I needed, I never needed to call them for assistance. Everything was already in the house and even recommended things to do, places to eat and where to park. I highly recommend this place and would love to stay at another Southern Belle property!
Nike
2016-07-08T00:00:00Z
Stately, quiet, tree-lined street. Beautiful home with upscale decor. Loved the private outdoor patio. Nice restaurant steps away from the house, but an otherwise residential area. Downtown area was within moderate walking distance. Nice rental process; all of the details were covered, and staff was accommodating when the original house we rented sold just before our arrival date.
Korey
2017-02-05T00:00:00Z
Oda Tipi
Tüm ev/daire
---
Mekan Türü
Ev
---
Konaklayacak Kişi Sayısı
6
---
Yatak odaları
Savannah, Georgia, ABD
Maison niché profondément dans un quartier familial. Le trafic est pas mal dans ce quartier de la ville. Cette maison est proche de l'Interstate 16 Pooler Parkway et l'autoroute 17.
Quartier familial. Il y a de nombreux fast-food et de bons restaurants dans un lecteur de 10 mile. Il y a beaucoup de magasins et des magasins dans le même voisinage.
Rob was great & his place was exactly as billed. He even offered me some homemade spaghetti when I arrived! Excellent place & a lovely host
Ashlynn
2017-03-30T00:00:00Z
Rob is a great host. He was constantly making sure I had everything I needed. The bed was super comfortable and I had my own bathroom. Sweet.
Tracey
2017-03-28T00:00:00Z
Pleasant, clean and friendly.
Glen
2017-04-08T00:00:00Z
Great host and a great place to stay. The place was clean, and Rob is more than accommodating. Made coffee in the morning and offered breakfast. His ferret is INCREDIBLY friendly. Would stay again.
Jared
2017-03-08T00:00:00Z
Rob is great. Awesome host and make coffee in the morning. Who wouldn't want that ? Thank you so much Rob and much success!
John
2017-03-10T00:00:00Z
Great location and value! Rob is a very communicative and accommodating host.
Kimberly
2017-03-25T00:00:00Z
A great place to stay not so far from Savannah! quiet neighbourhood, comfortable bed and you will be warm welcomed by Rob! we recommend this place!
Pauline
2017-03-21T00:00:00Z
Had a great stay at Rob's house. Super cool guy, clean room, & a super chill ferret! He even hooked it up with some beef stroganoff! I would def stay with him again. Thanks bro!
jacob
2017-04-05T00:00:00Z
Oda Tipi
Özel oda
---
Mekan Türü
Ev
---
Konaklayacak Kişi Sayısı
2
---
Yatak odaları
Pooler, Georgia, ABD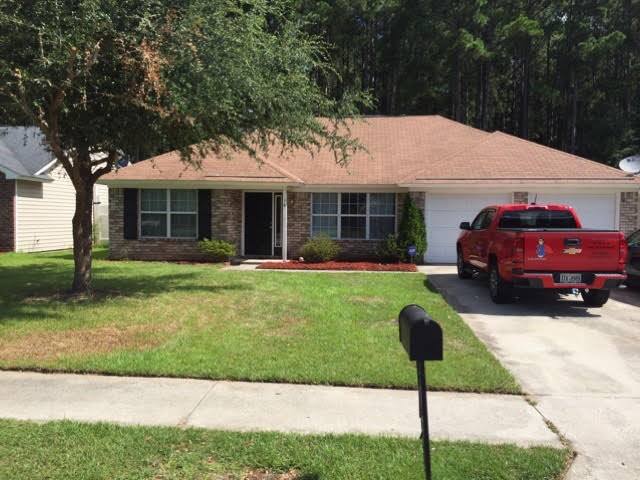 Meu lugar é perto do aeroporto. Você vai adorar o meu lugar por causa da vizinhança e do espaço ao ar livre. Meu lugar é bom para casais, aventureiros solo, e viajantes de negócios.
Tedina was a perfect host. Her home is great, it has a beautiful bedroom with a private bath and a balcony. Tedina was really nice and left us breakfast and coffee in the morning. The house is 20min from Savannah and we really enjoyed Savannah. Great place to stay :)
Margarida
2017-03-30T00:00:00Z
Great location, great value, and the great host! Thank you Ms. Estrada!
Danny
2017-02-28T00:00:00Z
Tedina is a kind, welcoming host who opens up her apartment to you. Other than the nice amenities, the location is great. There are multiple restaurants and shopping centers very close. In fact, I walked over to the restaurant area (next door) one night, to watch a movie at the Pooler 12 cinema.
Anton
2017-03-12T00:00:00Z
Oda Tipi
Özel oda
---
Mekan Türü
Daire
---
Konaklayacak Kişi Sayısı
2
---
Yatak odaları
Pooler, Georgia, ABD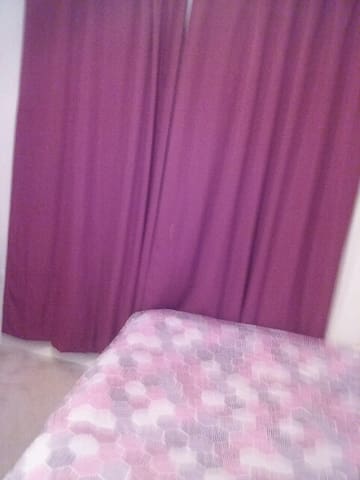 Tina is an excellent host. Her home is comfortable and cozy. The area has plenty of dining options and is a convenient quick drive to Savannah. I would stay here again!
Rachel
2016-10-16T00:00:00Z
The host canceled this reservation the day before arrival. This is an automated posting.
Shandreka
2017-03-15T00:00:00Z
Oda Tipi
Tüm ev/daire
---
Mekan Türü
Ev
---
Konaklayacak Kişi Sayısı
10
---
Yatak odaları
Pooler, Georgia, ABD