orman ve alışveriş Plaj yakın bulunan 140 metrekarelik güzel daire. Gelin ve çok hafif summernights zevk ve tuz deniz hissediyorum. Okyanus çok çocuk dostudur.
İki seviyeleri ile 140 Metre Kare Daire. yeni rennovated banyo ile birlikte çamaşır odası ana giriş ile zemin seviyesi. Birinci kat: iki oda, okyanus manzaralı bir ve orman manzaralı biri ile küçük tuvalet. 5 yetişkin ve çocuklar için 1 ilave yatak Yataklar tespit edilebilir. Bir sonraki yaşam alanına yeni bir mutfak. İkinci Daire kullanılabilir. Bu Daire, ilk olarak aynı boyutta ve insanların aynı miktarda barındıran. benzer olanaklarla donatılmıştır.
Daire halk plajına 20 metre mesafededir. Snekkersten'de en küçük ama şirin liman etrafında 800 metre uzaklıktadır. Bir bakkal pek çok rahat restoran ile birlikte çok kısa bir yürüyüş var. Orman doğrudan plaj arkasında. Orman çalıştırmak için mükemmel ve Aile ile yürür. Helsingør sadece 5 kilometre uzaklıkta yer alan ve Kopenhag 38 kilometre Güney yatıyor.
Amazing location and very aesthetic apartment. At our arrival we found fresh bread and some food and drinks, which we were very pleased with. Betina was really helpful and made our stay in her apartment a very nice experience, the fact that she lived right next door made it easier too. Also, one evening that my girlfriend got food poisoned and wasn't feeling well, Betina came personally and tried to help out and inquired on her health the next morning. Very happy with our experience in this apartment!
Marco
2016-09-11T00:00:00Z
Boendet var rent och snyggt. Området var lungt och boendet motsvarade beskrivningen.
Fanny
2016-07-02T00:00:00Z
Even though unfortunately we did not get to personally meet Betina, she was the nicest. We went to celebrate our daughters first birthday and we had a great time. She had prepared everything so beautifully! The apartments are lovely and very well located. There isn't a lot of outside space available straight outside the house but there is much lovely nature to explore around!
Mafalda
2016-05-09T00:00:00Z
Betina was great and the apt was very clean. Great location close to the water and very quiet. We accidentally stayed a little pat the check out time but Betina was very accommodating.
Cat
2016-08-15T00:00:00Z
Betina help me a lot for the days I stay there. She is the very good , very kind beautiful lady. I am sure I will live here again.
weichong
2016-06-17T00:00:00Z
The apartment was bright and very nice. Very close to the beach and everything else. Betina was a great host and did the little extra and made us feel very welcomed. We are very happy that we found Betina and her apartments and recommend everyone to stay here when you visit Denmark and the area around Copenhagen.
Eric
2016-07-23T00:00:00Z
Leiligheten var kjempekoselig, minst like sjarmerende som på bildene. Området er fantastisk m deilige strender, og flotte treningsmuligheter i skogen rett bak huset. Strandveien til København er nydelig, både med bil og på sykkel
Jannicke
2016-07-29T00:00:00Z
Betina was a fantastic and super friendly host that made my husband and I feel very welcome. The house was as described, VERY cozy and neat. Everything we needed were provided for, and Betina was very accessible and forthcoming .
Trine
2015-06-14T00:00:00Z
Oda Tipi
Tüm ev/daire
---
Mekan Türü
Daire
---
Konaklayacak Kişi Sayısı
5
---
Yatak odaları
Snekkersten, Danimarka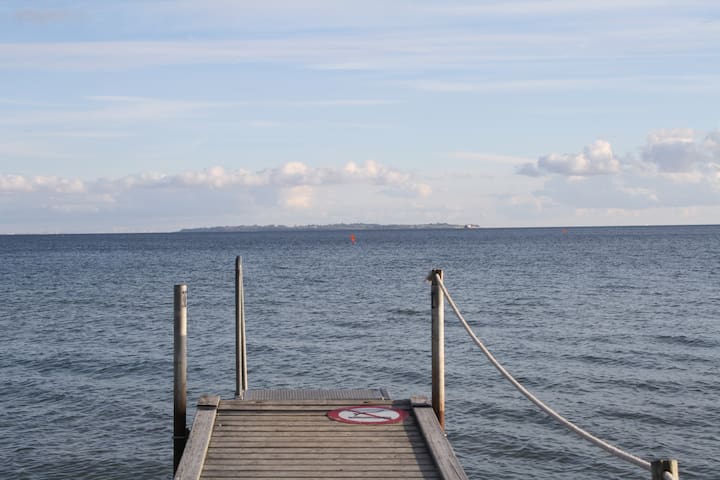 IN ENGLISH - SCROLL DOWN Snekkersten - det dejligste sted i Danmark. Strand, havnemiljø, shopping, museer, koncerter, afslapning ... Alt inden for rækkevidde. Snekkersten, the most wonderful place in Denmark. Beach, museums, harbors, concerts - swimming, shopping, biking, relaxing.... everything within reach.
IN ENGLISH - SCROLL DOWN Hyggelig lejlighed beliggende i stueetage (3 trappetrin), i stort hus med 4 lejligheder. Rolig have med eftermiddags-/aftensol og virkelig dejlig badestrand lige over vejen. Lejligheden indeholder: entré, stue m åben køkken, soveværelse og badeværelse. Desuden: Vaskemaskine, opvaskemaskine, fri trådløs internet og TV/radio. I haven er der havemøbler og udendørs legetøj til mindre børn. Jeg deler haven med 3 andre familier (som jeg næsten aldrig ser). Sengepladser: Dobbeltseng i soveværelse, 2 meget komfortable day-beds i stue. Lejligheden ligger på Strandvejen m fri udsigt over Øresund, nær den hyggelige Snekkersten Havn m café, og den skønneste badestrand lige over vejen. 30 m til købmand. 400 m til tog, der kører 3 gange i timen hele døgnet (bl. a. Helsingør, København, Hillerød). 40 m til busstop (bl.a. Helsingør, Humlebæk/Louisiana Kunstmuseum). Kom og nyd livet... IN ENGLISH Very cozy apartment on the ground floor in a big house with four apartments. Big quiet and sunny garden, and a wonderful beach/public area just across the road. The apartment: Small hall, open kitchen and living room, bathroom and bedroom. There's a double bed in the bedroom and two very comfy day-beds in the living room. Washing machine, dish washer, free wifi and TV/radio. The garden: private furnitures for my guests and toys for small children. The house is placed on Strandvejen ('Beach Road') with a beautiful view to the sea/Oresound, and the beach just across the road. The small Snekkersten Harbor, with café, fishing boats, and sailboats is 5 min. walk up the road. 30 meters to the supermarket. 400 meters to train station. 40 meters to bus stop. Come and enjoy...
Serenity, warmth, comfort...we could not have ended our Danmark long trip in a better location. Liselotte's apartment and her hospitality was in pair with the location: perfect! A full equipped kitchen with the sea view, a very comfortable leaving room, again, with the sea view and a very cozy bedroom. We enjoyed every corner of the apartment and our son was very happy with the toys Liselotte left. Of course we took advantage of the beach right in front to have lunch there with some wine and if we forgot something, the groceries store is just attached to the house. Even Sweden was a 20 minutes boat ride: a lunch there and back to the warmth of Liselotte home. Thank you Liselotte!
leonardo
2015-09-04T00:00:00Z
Liselotte is a very easy going, friendly and positiv person. Her appartment is beautifull, clean and cozy and anything needed is there. We enjoyed our short stay there very much, with the Baltic sea just across the road and a very good Italien/Danish Restaurant next door.
Kurt
2014-02-24T00:00:00Z
We were made very welcome! It is a lovely and cosey appartment, with an eye for details! You feel very at home. Just across the street is the beach. Even our dog was welcomed with his own two bowles! The only regret we only stayed one night, we would have loved to prolonge our stay and enjoy the apparment and the surroundings a little bit longer!!!
Lizette
2016-06-27T00:00:00Z
Super charming appartment just by the beach. We were more than happy to stay for a weekend with two young kids.
Guillaume & Marie
2015-12-06T00:00:00Z
Super hyggeligt og funktionelt hjem med dejlig beliggenhed ved vandet, som sammen med en varm velkomst, gjorde opholdet til en perfekt oplevelse. Kan varmt anbefales.
Winnie
2015-09-21T00:00:00Z
We had a great time at Liselotte's place. It is nice, cozy and beautiful situated near the coast. Liselotte is very friendly and we really enjoyed staying there.
Marien
2014-03-17T00:00:00Z
Fin kontakt med en meget imødekommende vært før og under opholdet. Dejlig lejlighed med super beliggenhed - som billedet viser - lige ned til strand og vand. Vi kan absolut anbefale et ophold her!
Jens
2014-10-17T00:00:00Z
We loved staying in Liselottes cosy and warm home with the beautiful sea just outside her Windows. We Will be back next time we are visiting Copenhagen.
kira
2013-09-07T00:00:00Z
Oda Tipi
Tüm ev/daire
---
Mekan Türü
Daire
---
Konaklayacak Kişi Sayısı
4
---
Yatak odaları
Snekkersten, Danimarka
Estimates light, cozy 3 bedroom apartment with balcony and good views, and Egebæksvang forest in the backyard. Located a short distance from Snekkersten and Espergærde port with charming harbor and 2 beautiful beaches, and 15 min. walking distance to 2 train stations
Lovely bright and cozy 3-bedroom apartment located on the 1st floor with views of the Sound and forest from every room. The apartment consists of kitchen / living room, bedroom, extra room (will be locked) toilet and bath, and loft and a lovely balcony overlooking the coast of Sweden and Copenhagen (Amager plant) and wind farm. Life on the Sound is very active especially in summer when sailing in kayak, peace both with and without coxswain, fishing boats, water skiing, etc., and the water itself provides real peace of mind. A lovely walk through the beautiful Egebæksvang forest in the backyard, with deer and lakes and lots of life also provides peace of mind, and is preferably great. On the balcony there will be a small weber grill available, as well as umbrella, table and 2 chairs. The apartment is located between 2 small harbors and 2 train stations and Espergærde Snekkersten. At both ports, it is possible to eat and buy fresh fish. Lovely sand beaches adjacent to both ports, and within walking distance of the apartment. Elsinore is just 5 km away, and is a nice old town with cobblestone streets and beautiful old houses. The new beautiful culture shipyard, and the incredible maritime museum built in a dock under the ground, and designed by the world famous architect Bjarke Ingels and Kronborg Castle as a backdrop. From Elsinore sailing both large and small ferries to Sweden by about 20 min. Here is really a lot of options, the biggest problem is having enough days.
Our stay at Helle's apartment was perfect! Her pictures don't do the place justice. The view is great, the location is perfect for visiting Louisiana or Helsingør, and the host is wonderful. Communication with Helle worked perfectly, and she was exceedingly hospitable. Thanks a lot! :) I big recommendation here!
Justin
2016-11-13T00:00:00Z
Helle var en fantastisk vært! Sød, imødekommende og gæstfri, og så havde hun en "hvad der er mit, er dit" holdning hvilket gjorde, at jeg følte mig hjemme med det samme. Lejligheden var skøn og altanen med udsigt over Øresund var guld værd! Helle gjorde alt hvad hun kunne for at give mig nogle gode dage i lejligheden og langt mere end hvad man kan forvente. Helle havde lavet den bedste mappe med alt hvad jeg havde brug for at vide for at være i lejligheden (internetkode, opvaske- og vaskemaskine, lys etc - alt det praktiske), og så havde hun lagt guides til de omkringliggende byer, spisesteder mv.. Naturen i området er fantastisk - skov på den ene side og strand på den anden. Jeg gik ture hver dag og nød hvert et sekund af min tid i Skotterup. Jeg kan varmt anbefale et ophold hos Helle, og jeg glæder mig til selv at nyde lejligheden en anden gang.
Sascha
2016-08-03T00:00:00Z
Helle was a great host! Even if we didnot meet her communication was easy and fast and she was always very kind. House is great: nice design, clean, cosy and with a great terrace in front of the sea. Great position to visit Helsingor/ Louisiana/ Hornbaeck.. supermarket is 3mins by foot . will recomend this place! Thank you helle!
fra
2016-08-21T00:00:00Z
It is a very clean and tidy, beautiful house; and the house owner is a very considerable and kind lady, she told me all details about surroundings, it is very useful for a new here. And you can see the ocean and you can also feel the wind from sea, it is a really peaceful house to have a weekend; you can take train to Copenhagen, very convenient. I really enjoy it.
阿四
2016-09-11T00:00:00Z
Oda Tipi
Tüm ev/daire
---
Mekan Türü
Daire
---
Konaklayacak Kişi Sayısı
2
---
Yatak odaları
Snekkersten, Danimarka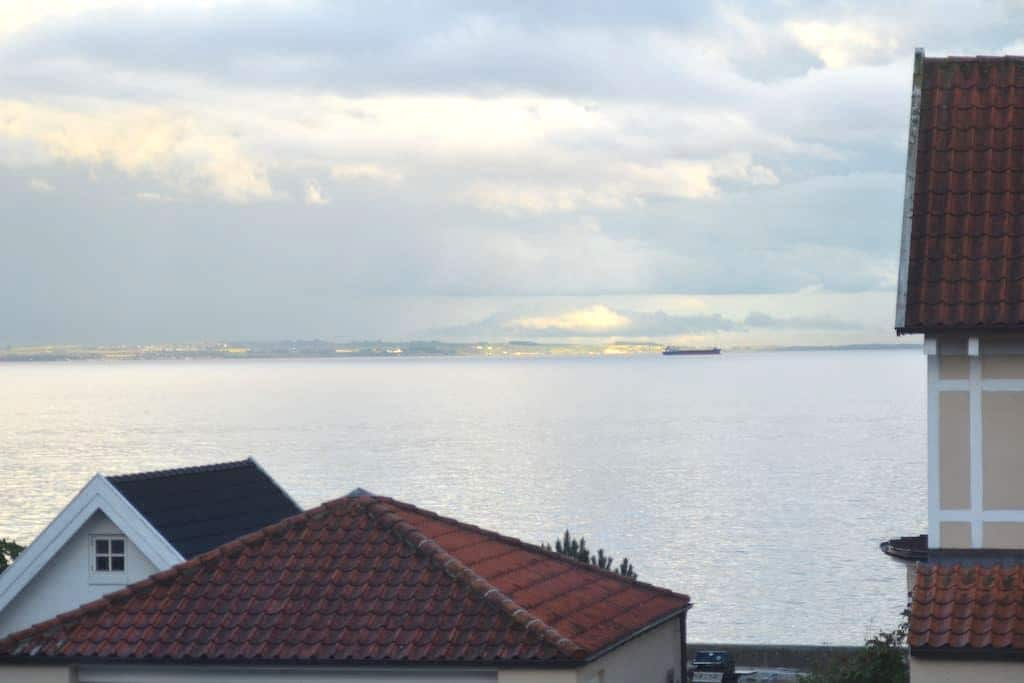 Stor skøn lejlighed på 140 m2 med udsigt til Sverige og skov i baghaven. 500 meter til Espergærde havn og strand. 5 km til Helsingør og Kronborg. 4 km til Lousiana. 35 minutter med tog/bil til København. Balkon med spiseplads til 4 personer.
Oda Tipi
Tüm ev/daire
---
Mekan Türü
Daire
---
Konaklayacak Kişi Sayısı
4
---
Yatak odaları
Snekkersten, Danimarka
Indretning med respekt for lejlighedens gamle historie og gennemgået ny istandsæt. Havet og skoven lige uden for døren. Tænd op i pejsen og nyd en morgen svømmetur. Hør bølgerne bruse og føle den salte vind. Nyd et måltid i den rummelige lejlighed
Den 140 kvm store lejlighed er fordelt på to plan, med et soveværelse med dobbeltseng (160x200)på 1 sal med udsigt til stranden/vandet. I stueplan ligger endnu et soveværelse med dobbeltseng (160x200), toilet ved indgangen, stor åben stue med pejs, spiseafdeling til åbent køkken og endnu et nyrenoveret toilet med bad. Med plads til 4 voksne og 2 ekstra opredninger til børn. Der er en tilsvarende lejlighed, også på 140 kvm med to værelser i samme bygning til udlejning. Lejligheden ligger 20 m fra offentlig badestrand, Snekkerstens lille hyggelige lystbådehavn blot 500 m væk, lokal købmand og restaurant. På den anden side af vejen ligger skoven med skønne brede løbestier og nyopsatte udendørs fitness faciliteter. Helsingør ligger 5 km nord for og 38 km til København.
Nærområde: Med den ganske unikke beliggenhed i Nordsjælland kun 20 m fra vandkanten og skov. Kan det næste ikke blive nemmer for unge familier eller strandgæster. Tag din kaffekop med på stranden og lad børnene bade på den børne venlige strand. Har man mod på at hoppe fra badebroen eller tag det trin for trin ned af trappen. I sommerperioden bliver der fast monteret en lille tømmerflåde, til stor jubel for de vandglade børn. Skal skoven prøves, spænd løbeskoene på og løb de guidede ruter på 1,5 km og 5 km og slut af på det udendørs fitness område. Brede stier gør det nemt at komme omkring med barnevogn eller på cykel. Gå en tur til Espergærde ad skoven og gå forbi den smukke Egebæksvang kirke eller op til de to små skovsøer. 10 min gå afstand til Snekkersten Station og havn (800 m) samt indkøb, restaurant og isbod i sommerperioden (300 m). Helsingør ligger 5 km yderlig nord fra lejlighederne hvor der også er mulighed for at tag et smut med færgen til Sverige. Med kun 38 km til København, kan du komme direkte til og fra med tog til Kastrup lufthavn, København og Hillerød fra Snekkersten Station. Bussen til Lyngby stopper lige uden for døren. Lyngby kan byde på Mølleåen hvor der kan lejes kano og kanalrundfarten der tager dig med rundt på Lyngby sø, Bagsværd sø og Furesøen. Hvis du er til shopping kan Lyngby Storcenter og Magasin udfylde nogle timer, samt gode spisesteder som Meyers og Mette Blomsterberg. Du kan finde mange spændende seværdigheder i nærområdet, se nogle af de mest populære her: Kronborg Slot Fredensborg Slot Frederiksborg Slot Marienlyst Slot Louisiana Helsingør by Karen Blixen Museet Danmarks tekniske museum Experimentarium Museet for Søfart Cykeludlejning er muligt ved Snekkersten Station. (URL HIDDEN) Taxi Nord +(PHONE NUMBER HIDDEN). København: Tag toget fra Snekkersten Station direkte til København på 45 min og oplev: •Danmarks Akvarium (Den Blå Planet) •Den lille Havfrue •Amalienborg slot •Rosenborg slot (se Dronningens kronjuvelerne/Crown jewels) •Rundetårn •Nyhavn
A wonderful host, terrific apartment in a dreamy location. Betina was kind, responsive and generous. We had fun cooking and relaxing in the comfortable house; and also exploring the local sights and Copenhagen. Second trip to Denmark, will definitely come back!
Hallie
2015-09-07T00:00:00Z
This house is very comfortable and beautiful, from the famous scenic about 10minutes if you what to drive.Betina very kindly ,she helped us to ready everything what we needed
xia
2016-07-03T00:00:00Z
The place was as described, a fantastic place right by the beach
Thomas
2016-07-26T00:00:00Z
I had booked the apartment for my family to attend a wedding. They were very happy with the location directly at the beach and enjoyed the classical danish interior and summerhouse feeling. They were greeted by Betina and warmly recommend her hospitality and kindness and were very happy with their stay. Communicating with Betina was further easy, kind and fast.
Chris
2015-06-14T00:00:00Z
We really liked to stay in this wonderful house which was nice, fresh and beautiful decorated. Fantastic that it is so close to the beach. Snekkersten is a perfect location close both to Copenhagen and other nice summer cities. We were 6 people staying in the house which is fine for a few days but for longer stay we recommend not to be more than 4 people. We hope to be back next summer.
Agneta
2015-07-30T00:00:00Z
We had a lovely stay at Betina's place. With three kids and two adults it was the right fit. We loved the fact that the house does not have a television. Location is quite good - directly located at the beach but the road can be a bit dangerous whilst traveling with children.
Gerrit
2015-10-05T00:00:00Z
We just loved this place. The house, the host, the beach. Everything was just perfect. Betina was warm and caring but we really felt that we had our own house on Stranvejen. Top class through and through. Peter with family.
Peter
2016-07-22T00:00:00Z
Bettina is a good host, quick and clear in her communication, nice, warm and welcoming. The house is close to the beach and forest, and close to a small grocery shop. Nice kitchen with all what you need to prepare meals om your own. The weather was wet and windy during our stay, but we stayed out anyhow. Bikes are recommended if you're not coming by car. You can hire bikes by the Snekkersten railway station, 90DKK pr day. Maybe, since the house is about hundred years old, it can be difficult to heat it up. Especially at wintertime, but also at cold summerdays. And to notice , the house is close to Strandvejen, that means a lot of traffic. But despite for these disadvantages, we had a great stay! Thanks to Bettina!
Hilde
2016-08-05T00:00:00Z
Oda Tipi
Tüm ev/daire
---
Mekan Türü
Daire
---
Konaklayacak Kişi Sayısı
6
---
Yatak odaları
Snekkersten, Danimarka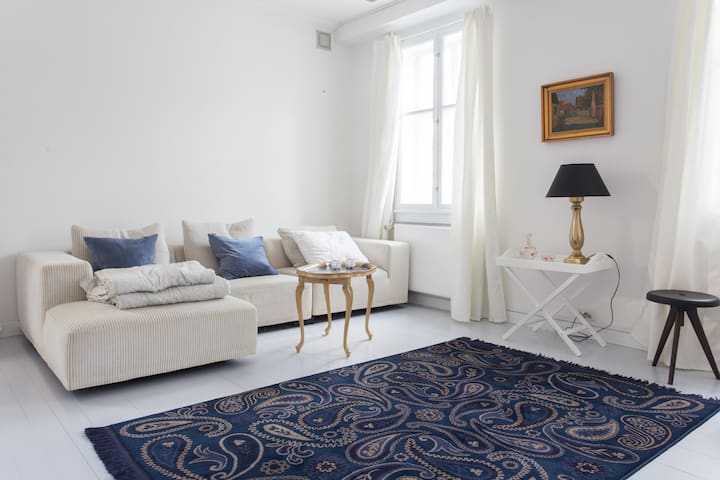 Min bolig lægger tæt på restauranter og spisesteder, stranden, familievenlige aktiviteter og offentlig transport. Min bolig er god til par, forretningsrejsende og familier (med børn).
Oda Tipi
Tüm ev/daire
---
Mekan Türü
Daire
---
Konaklayacak Kişi Sayısı
4
---
Yatak odaları
Humlebæk, Danimarka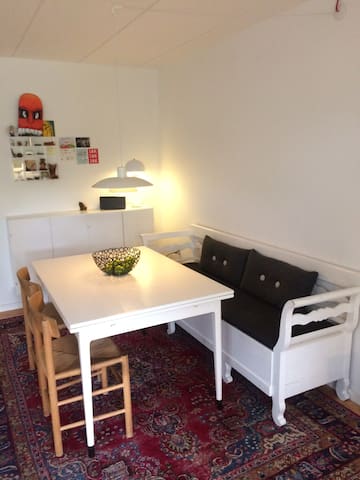 The residence is located close to the beach and large natural areas. There are museums and culture nearby, including Louisiana, Helsingor, Kronborg and Fredensborg Castle. There are 30 km. Copenhagen by train or by car. The accommodation is simple and modern with a stylish design. There is a large living room with high ceiling, modern kitchen with fridge / freezer and dishwasher, loft with two beds, double bedroom and bathroom. The charm, tranquility and the simple design makes the apartment an ideal holiday. The owner lives in the house.
Solveig was simply... Perfect!!! We felt like at home. A very relaxing place after a tour around north sealand. For our child a special place insidie the house and outside too, a garden and a big tree to run and have fun.
Lucia
2016-08-20T00:00:00Z
Fantastic open plan living, great ambiance, beautyfull surroundings and view on garden. Much eye for detail. We loved it and felt at home right away. Host friendly and eager to help. We would book this again :-D
Febe
2016-09-05T00:00:00Z
Nous avons passé un agréable séjour chez Solveig qui est au passage très sympathique et disponible. L'endroit est calme et charmant à 40 minutes du centre de Copenhague et 10min de Louisiana. Le logement est propre et fonctionnel. Il y a un couchage pour deux personnes dans une chambre, un canapé lit dans le salon et un autre lit 2personnes en mezzanine sous les combles (difficile d'accès). Le fils de Solveig a également sa chambre dans le gîte, mais n'y passe que pour aller dormir. Nous vous recommandons cette adresse pour son calme, la gentillesse de l'hôte et si vous souhaitez découvrir les environs de CPH.
Thibault
2016-09-11T00:00:00Z
The host canceled this reservation 188 days before arrival. This is an automated posting.
Oliver
2017-01-22T00:00:00Z
We were very warmly welcomed by Solveig and she was very willing to give us information. The appartment is part of an old farmhouse, located in a beautiful, quiet environment. There are lovely villages and beautiful beaches. And the museum of modern art Lousiana is nearby. Humlebaek seems far away from Kopenhagen, but with the train - free with a Kopenhagen card - you are quickly in the center. In short, highly recommended.
Gemma
2016-08-13T00:00:00Z
Oda Tipi
Özel oda
---
Mekan Türü
Daire
---
Konaklayacak Kişi Sayısı
4
---
Yatak odaları
Humlebæk, Danimarka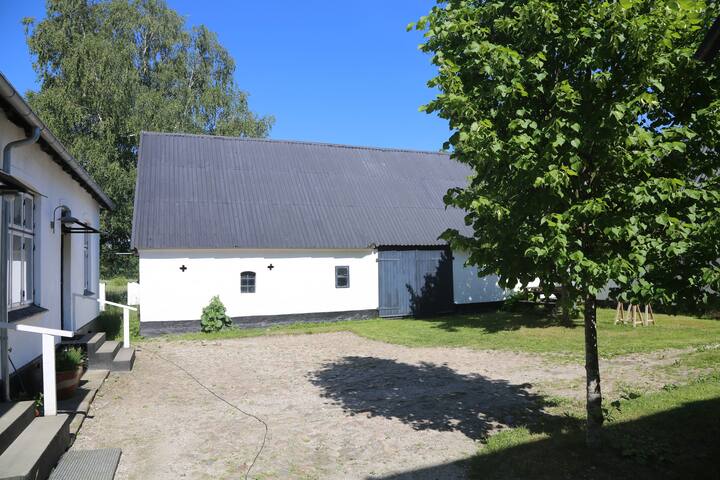 Cozy apartment near the forest and the beach and station. Handy with light décor with both dishwasher and washing machine. Fits well for two people, but the opportunity to be three as the sofa in the living room can be pulled out into a bed.
Oda Tipi
Tüm ev/daire
---
Mekan Türü
Daire
---
Konaklayacak Kişi Sayısı
3
---
Yatak odaları
Humlebæk, Humlebæk, Danimarka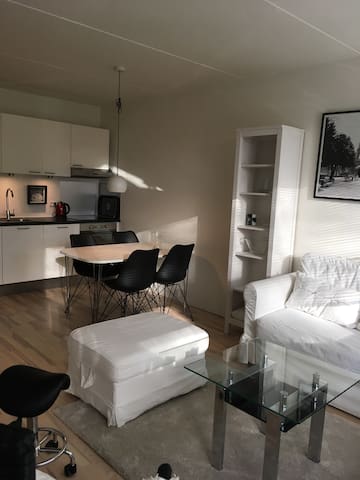 + Bu daire kendi kişisel dokunuş için ayırt edilir + Sizin ayrı bir giriş var ve kimse apt paylaşmak + Alan sakin + Louisiana resim sergisi ve mahalle daha + Kolay erişim trenler, otobüsler ve otoyol + Veen ve ormanları ile Oresund üzerinde güzel görünümü + Güzel kumlu plaj yakın Bina girişine + Carpark çok yakın
+ Bu Oresund ve orman içinde iyi manzaralı sakin bir apartman bloğunda bir tam teşekküllü, küçük özel daire daire + küçük ama ferah olup tüm sıkışmış hissediyorum çok iyi döşenmiş.
+ Güzel, sakin ve rahat mahalle güzel yer, küçük ama gelişmiş sinema ile büyüleyici küçük bir kasaba +; Irma bakkal, kasap, şarap ve peynir ticaret ve harika çevreleyen doğa yürüyüş için yollar.
I stayed 3 nights at Michael apartment while my apartment was being renovated and really enjoyed it! I had a few nice and quiet days of work on my computer in the apartment - for that it is well suited! Michael was very friendly and helpful in all communications and Michael's father in law Jan was kind and offered to pick me up on arrival at the station - and even offered to take me to do grocery shopping if I needed. A few things in the apartment (light in the bathroom and a radiator) didn't work, but that wasn't an issue for me. Jan told me they already called a guy to fix it. All in all the place and stay worked out as I had hoped!
Søren
2016-03-07T00:00:00Z
Michael var meget fleksibel og hurtig til at svare på henvendelser. Lejligheden var ok til prisen.
Anders
2016-03-11T00:00:00Z
Michaels´s apartment with the personal touch was very nice. The main purpose of our (me and two daughters, 19 and 10) stay in Humlebæk was the visit to the Louisiana Museum of Art, which is a must-see if you like modern art. The apartment was in a good location to both food market, beaches and the museum. The apartment is small for three people but comfortable, it would be ideal for a (young) couple. It is very bright and with a beautiful view of the sea and the island of Ven. The neighbourhood is quiet and save and there were enough parking possibilities and the green areas were nice. Michael's apartment is a great place if you want a relaxing time for reading, listening to music or just surfing on the internet. Even though we never met Michael, he was very helpful via telephone and text messages. The apartment fully complied with our expectations.
Heleen
2016-10-31T00:00:00Z
Super uge i Humlebæk Dog mangler toiletpapir
Bille
2016-11-11T00:00:00Z
I enjoyed my stay in Michael's cozy apartment with my roommates. Even if there were three of us, we managed to get a very good rest, when we were in need for a place to stay in a hurry. Michael made us feel very welcomed by leaving a wine for us. The communication was good between us, so it was just what we needed.
Sander
2016-04-05T00:00:00Z
Stayed at Michael Apartment for a month, and it was a nice experience, The apartment is lovely and the scene is amazing. Michael was nice and friendly and offered to a ride from the train station.
Raed
2016-05-03T00:00:00Z
I had a great stay in the Michael's apartment. The house is small but clean and with everything is needed to pass a pleasant stay. Even if it is far away from the Copenaghen downtown, the appartment is very close to the Humlbaek rail station where it passes a train for CPH every 20 minutes. Michael was very kind and available with me answering quickly to my needs. The quality\cost for this apartment is high and definitely I'd suggest to everybody to stay there.
Alessandro
2016-06-05T00:00:00Z
We had a lovely time at Michael's apartment. Because the weather was not that great we decided to book an apartment for a few days. The place was cosy and had everything we needed! Although we did not get to meet Michael in person, the contact we had through Airbnb was very pleasant. Michael made us feel very welcome! The neighbourhood is quiet and clean, it really is a good place to calm down. We loved the Louisiana Art Museum and the fact that it was just around the corner. Copenhagen was easily accessible by train from the Humblebæk station. Do keep in mind that due to the distance to the city, the tickets aren't cheap! Michael's apartment is a great place if you want a relaxing time in a quiet neighbourhood. The place is well accessible by car and train and the town has plenty of stores for doing groceries etc. We would definitely recommend this to anyone who is a fan of modern art, a more quiet area with beautiful surroundings and the possibility to visit Copenhagen for a day or two.
Otto & Clariska
2016-08-14T00:00:00Z
Oda Tipi
Tüm ev/daire
---
Mekan Türü
Daire
---
Konaklayacak Kişi Sayısı
3
---
Yatak odaları
Humlebæk, Danimarka
Bright apartment overlooking the Sound / Sweden. Located in green surroundings in the south of Humlebaek, 10 min walk to the beach, 5 min walk to the forest / fields, 10 min walk to shopping. Family friendly area. Bathroom with bath.
Quiet, bright and cozy apartment.
The residence is located in a child-friendly area with lots of nature around: beach, forest and fields. 3 km away is the Louisiana Art Museum and Krogerup (the seasons).
Oda Tipi
Tüm ev/daire
---
Mekan Türü
Daire
---
Konaklayacak Kişi Sayısı
4
---
Yatak odaları
Humlebæk, Danimarka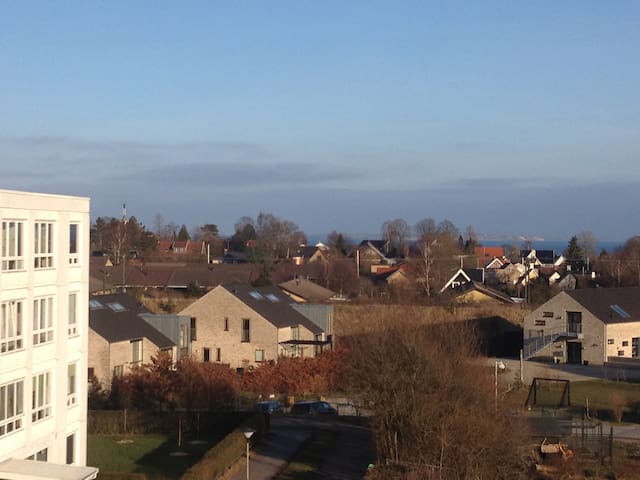 Nice apartment with, kitchen, bathroom, bedroom with twinbed, livingroom where a couch can be used for one sleepingplace. Close to Copenhagen, Helsingnore, Sweden in a safe neightborhood. 5 min. to the artmuseum Louisiana and the golf course Simons. Free wifii and for extra payment car rent.
Safe area and close to beach, forest, Elsinore, Sweden and Copenhagen
Safe and close to everything
Susie la alt til rette for oss. Følte oss velkommen med en hyggelig beskjed og vin/øl og nøtter. Leiligheten var veldig hyggelig og ligger i et meget hyggelig strøk i gangavstand fra offentlig kommunikasjon. Eneste ankepunkt vi har var sengen som var litt smal for to voksne personer (vil kalle den 1,5 seng).
Kari
2016-08-05T00:00:00Z
Susie made us feel very welcome with snacks and drinks displayed in the kitchen. The apartment is very clean, well looked after and there was everything we could possibly want. The area is very quiet, its relatively close to the sea, Louisiana art museum and public transport to Copenhagen. I highly recommend the apartment and Susie as a host. Thank you very much.
Katrine
2016-07-25T00:00:00Z
Vi var nöjda med vår vistelse. Det fungerade bra att ha med vår 1,5-åring också.
Helena
2016-08-15T00:00:00Z
Susie's apartment is super cosy and very nice. We only stayed for one night, but my best recommendation if you are looking for a nice private spot. Only 10 min walk from railway station and the pretty Humlebaek Harbour
Martin
2017-01-15T00:00:00Z
Oda Tipi
Tüm ev/daire
---
Mekan Türü
Daire
---
Konaklayacak Kişi Sayısı
3
---
Yatak odaları
Humlebæk, Hovedstaden, Danimarka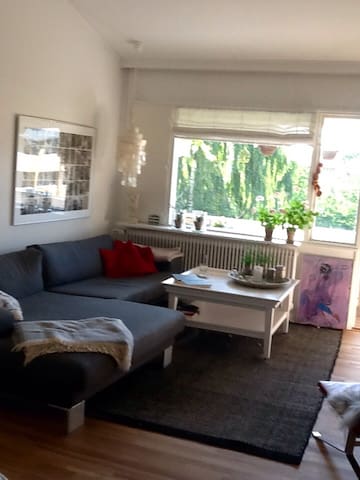 Hyggelig og central lejlighed med have til. Lejligheden ligger i dejlige naturskønne områder, og har 8 minutters gågang til Humlebæk st og 20 minutters gågang til Lousiana museum. Skov og stand er tæt på, og kun få minutters gang til nærmeste indkøbs mulighed. Ved leje af lejligheden medbringes sengelinnede.
Oda Tipi
Tüm ev/daire
---
Mekan Türü
Daire
---
Konaklayacak Kişi Sayısı
2
---
Yatak odaları
Humlebæk, ., Danimarka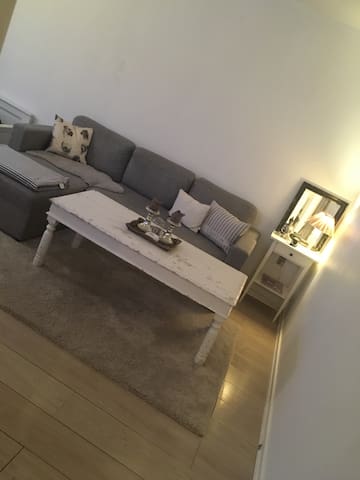 Lovely bright apartment in the center of Humlebæk. About 1 km from the art museum Louisiana. 300 meter from the sandy beach. 250 meters from the center with plenty shops. 7-minute walk to the train station. 25 min by train to the capital, Copenhagen. The apartment is bright and spacious. Suitable for both couples and solo travelers.
Oda Tipi
Tüm ev/daire
---
Mekan Türü
Daire
---
Konaklayacak Kişi Sayısı
2
---
Yatak odaları
Humlebæk, Danimarka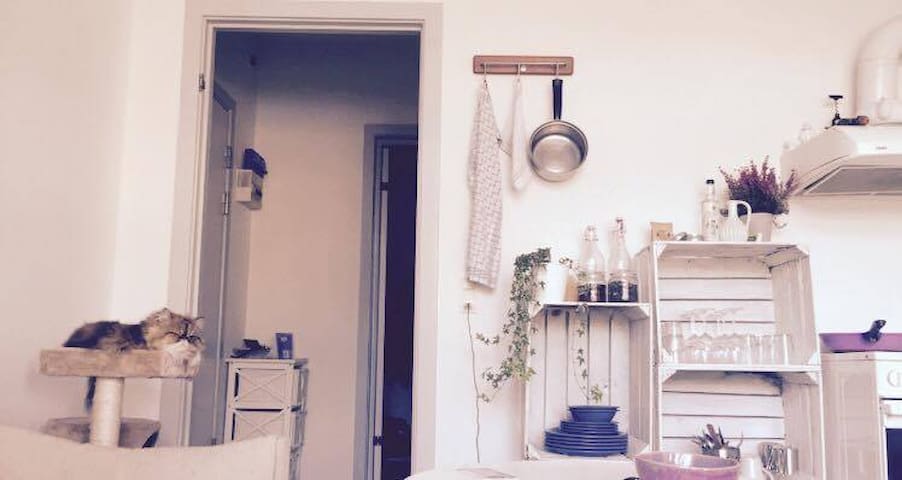 Cosy room in small apartment with space/heart. Kitchen with dining table, bathroom with bathtub. In walking distance: beach, forrest, shopping, fitness, Louisiana Museum of modern art, Sletten Harbor, public transportation (train/bus), golf/tennis and more. 30 minutes from Copenhagen Central.
Rent og roligt hjem med velkommende atmosfære. Alt var, som det skulle være.
Christine
2016-08-21T00:00:00Z
Kenneth has a nice, clean and quiet room.
Clara
2016-12-01T00:00:00Z
Kenneth was a wonderful host. The room, kitchen and shower facilities were all great and we shared a wonderful bit of time over breakfast for an hour before I had to leave to catch a ferry. I'd love to return someday.
Alan
2016-05-04T00:00:00Z
Kenneth was very welcoming and let me intrude on his evening watching soccer! He made me feel very comfortable using the kitchen. He also kindly looked up some information for me. The neighbourhood is nice and quiet.
Kirsten
2016-06-29T00:00:00Z
Kenneth is an absolutely lovely host, very easygoing and kind. The flat has everything you would need, including a comfy cosy bed and piping hot shower; quiet and peaceful, the Louisiana Museum of Modern Art is just a walk away. I would wholeheartedly recommend this room!
Natasha
2016-12-08T00:00:00Z
It was a pleasure staying at Kenneths place. He's an easygoing and genuine person that you can tell has reflected upon life. The apartment itself had a good feel to it, nice and clean, and the atmosphere was welcoming and relaxed with room both for being social and having my privacy if I felt like it. I'm not a huge fan of apartment house areas, but it's quiet and green and just a short walk from everything. Definitely recommended(:
Per
2016-04-15T00:00:00Z
This is a marvelous stay and I highly recommend to anyone who is reading this! Kenneth is a friendly individual with a heart of warm hospitality. He offered to pick me up when I arrived at the Humlebaek station. AND just because I happened to visit during his off day, he offered to drive me around and gave me a detailed tour of Humlebaek. He also prepared delicious breakfast for me the next day, and we chatted about music, life experience, language, culture. It was a fantastic experience and I am glad that I now make a friend. Thank you!
Jason
2017-03-22T00:00:00Z
Kenneth was very friendly and easy going and the room was clean and comfortable.
Daniel
2016-06-06T00:00:00Z
Oda Tipi
Özel oda
---
Mekan Türü
Daire
---
Konaklayacak Kişi Sayısı
2
---
Yatak odaları
Humlebæk, Fredensborg, Danimarka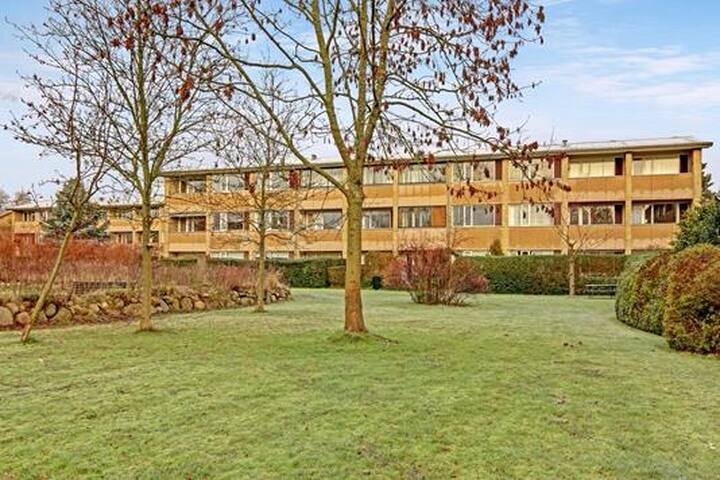 My home down near the train station (coastal railway), beach, local center, forest. You will love my home because of the surroundings. My accommodation is good for couples, suns adventurers and business travelers.
Oda Tipi
Tüm ev/daire
---
Mekan Türü
Daire
---
Konaklayacak Kişi Sayısı
2
---
Yatak odaları
Humlebæk, Danimarka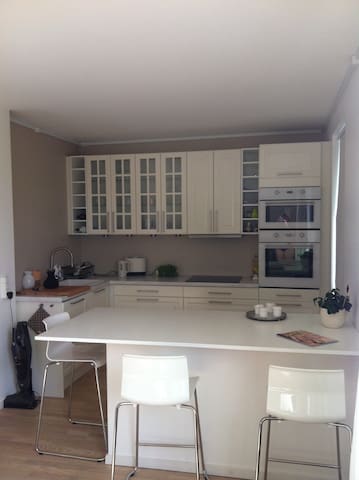 Fantastisk beliggenhed i udkanten af Humlebæk. To skønne og stor rum med masser af plads. Adgang til have og åben natur.1.5 km til strand. 4km til Louisianna. 2 km til toget som køre direkte til lufthavn (1 time) og København (30 min).
Lejligheden er en del af et bofællesskab i danmarks bedste beliggenhed. Tæt på København og alligvel naturskønt beliggen. Herfra kan man tager tur til København eller i det smukke nordsjællandske natur.
Lejligheden er en del af et bofællesskab. Så der er et tæt naboskab, der er fælles bord og banke, udendørs spil, legeplads osv. Det er nemt at falde i snak med nabolaget og der er som regel børn der leger udenfor. Her må man vise respekt for andres privat liv samtidigt med at man nyder fællesskabet.
We had an amazing time at Brigitte. The house is very special. The children loved all the climbing beds and magic corners. The neighbourhood and community life was very nice and warm. The location is very good, close to the beach and on km from Lousiana modern art museum a must see. We would love to come back!
Eleonora
2016-08-14T00:00:00Z
Oda Tipi
Tüm ev/daire
---
Mekan Türü
Daire
---
Konaklayacak Kişi Sayısı
4
---
Yatak odaları
Humlebæk, Danimarka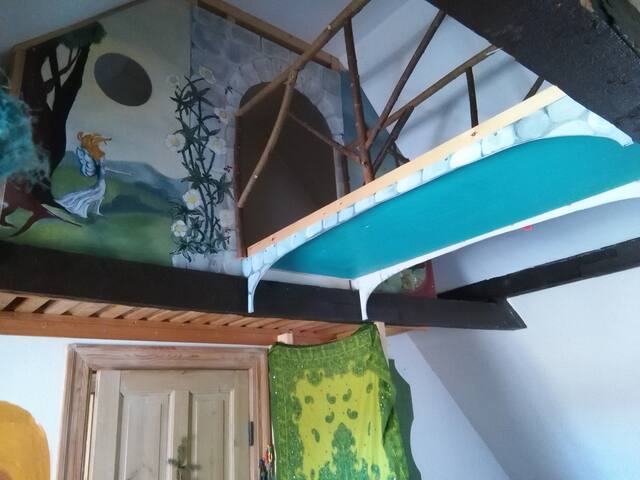 Nice and clean private apartment that feels like a home. Parking in front of the house. Access to the garden and supermarket 5 min walk away. Easy to get to by bus and 1,5 km from the city. I look forward to welcome you!
You will have a private apartment. Its easy to park in front of the house and there is supermarkets 5 min walk away. Easy access from town with bus or 1,5 km walk. My main focus is that you feel welcome and that the place is nice and clean! Home to see you soon.
Really nice place-with everything you need. Host was really good at sorting any issues I had. Great stay.
Natalie
2014-09-15T00:00:00Z
Tina answered very quick, it's a very cosy small apartment, definitely worth staying a couple of days! Its a bit far to walk from the station, but seems like a nice neighborhood.
Maiken
2014-05-18T00:00:00Z
Fredeligt beliggende og nemt at finde. Hyggelig lejlighed, tæt på skoven og vores aktivitetsområde. Tina havde redt op til os, og der var mulighed for en kop kaffe også. Sengen var en del blødere og mindre end vi er vant til, men god nok til en enkelt overnatning.
Jakob
2016-05-07T00:00:00Z
The room was very nice and comfortable equipped. It is quite charming and situated near the city center. We absolutely enjoyed our stay there!
Phil
2014-08-10T00:00:00Z
Tina was an excellent host. She was waiting when I arrived in Helsingor, showed me her beautiful home, and had maps and tips waiting for all sorts of activities. The best part was picking blackberries in her backyard garden and having a nice chat. The house felt exceptionally comfortable. The design and furniture were great, the bed was easy to sleep in, and the lighting felt relaxing. I went into town later in the day, and it took about 15 minutes through quiet neighborhoods. I would stay here again. A great Scandinavian experience!
Tyler
2014-08-27T00:00:00Z
The host canceled this reservation 24 days before arrival. This is an automated posting.
Kimberly
2016-07-17T00:00:00Z
Tina's directions to her lovely little house were very clear. It was very easy to find. We appreciated the cosyness of the place and the pretty backyard- cherry blossoms in bloom. A charming place and very close to town!
sara
2015-05-07T00:00:00Z
Clean and nice; the good news are that the famous boat is gone, the bed news are that the trailer is still there! :) I can definitely recommend the place
Viktor
2016-11-04T00:00:00Z
Oda Tipi
Tüm ev/daire
---
Mekan Türü
Daire
---
Konaklayacak Kişi Sayısı
2
---
Yatak odaları
Helsingor, Danimarka
Small room for two. A queen size bed 140x200. Hall way. Bathroom with shower. Livingroom and kitchen combined. Nice view over the rooftops of Elsinore. And a peak to Oresund and Helsingborg, Sweden. 5 min walk to the city and the Castle. 10 min walk from the train station.
Small Room 2x3,5m with a queen size bed. Linnen and towels are available. Breakfast consisting of cereals, milk, bread, butter, cheese, marmalade, coffee and tea. Nice view over the town. 5 min walk from Kronborg Castle, Town Square. 10 min walk from train station. I have my own bedroom, but shared living room, if I´m home. Semi professional hunter, so a few trophies decorate the apartment.
Rigtig go overnatning til prisen. Centralt i Helsingør, og go balance mellem service og privatliv!
Jesper
2015-01-25T00:00:00Z
Vi nød at overnatte i Torstens lejlighed. Atmosfæren var hjemlig og afslappet, og vi følte os velkomne. Vi kan varmt anbefale stedet, som ligger centralt i Helsingør.
Bodil
2016-10-10T00:00:00Z
It was really nice to spend five days at Torsten's flat. It is a very cozy flat located near from the stunning Kronborg Castle which is the main touristic place in Elsinore. It is also near from the Maryenlist hotel, around 13 min by walking. It is also near from the central train station, so the location is perfect if you are going on vacations or a business trip.
Jeferson
2016-06-25T00:00:00Z
Et hjem, som netop er et hjem! Hyggelig, god beliggenhed og dejligt roligt. Kan bestemt anbefales.
Turi
2017-02-13T00:00:00Z
Dejlig central og hyggelig lejlighed
Dorte
2017-01-22T00:00:00Z
Torsten's home was just as described and I was lucky to get the whole place to myself because he was out of town! The apartment was chilly (but it IS February in Denmark), but Torsten provided adequate down blankets for the guest bedroom. Was very nice to not have to worry about breakfast--Muesli and milk were provided. I did not get to meet Torsten or his dog but he was communicative through the Airbnb app. Would recommend!
Rose
2017-02-07T00:00:00Z
Torsten's place has a brilliant location. Very easy to access to the city centre and it's a very nice walk from Central Station to his flat. The room is very clean and nice. He was so kind to provide guest bread, milk and coffee. I totally enjoyed my stay and hope to stay at his place again next time I visit Helsingor.
Paochang
2015-05-19T00:00:00Z
We were most welcomed by Torsten. He interrupted his activities to let us in the apartment. He was gregarious, a good laugh and twinkling blue eyes. He showed us where things were and they were more than adequate. What more could you want than a bed and breakfast in this location. The location was perfect for walking and cycling. He was called away so we had the apartment to ourselves. I only wish we could have gotten to know him better.
Geni
2016-09-13T00:00:00Z
Oda Tipi
Özel oda
---
Mekan Türü
Daire
---
Konaklayacak Kişi Sayısı
2
---
Yatak odaları
Helsingor, Danimarka Başkent Bölgesi, Danimarka
1

–

18

/

80 Kiralık Daire
Tam fiyatlandırmayı görmek için tarihleri görün. Ek ücretler uygulanır. Vergiler ilave edilir.