My home is 15 'from the center of Fribourg by bus, 5' by car. A spacious room of 13m2 with mountain views in a house surrounded by a lovely garden, near a shopping center and the theater Nuithonie. Calm neighborhood. Bus stop 3 'walk. My accommodation is perfect for couples, solo travelers and business travelers.
single room, with a bed of 140 cm. A desk, a wardrobe.
quiet area, near a shopping center and the theater Nuithonie.
Tutto ottimo, comodo e confortevole.
Stefano
2017-02-23T00:00:00Z
Oda Tipi
Özel oda
---
Mekan Türü
Ev
---
Konaklayacak Kişi Sayısı
2
---
Yatak odaları
Villars-sur-Glâne, Fribourg, İsviçre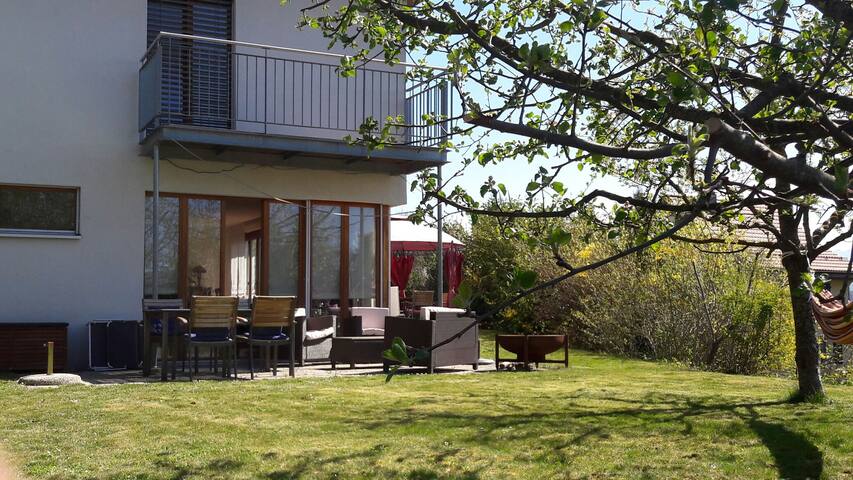 Evim araba ile 'otobüs ile Fribourg merkezinde, 5 den' 15'dir. Bir alışveriş merkezi yakınında güzel bir bahçe ile çevrili bir evde dağ manzaralı 13m2 bir geniş oda ve tiyatro Nuithonie. sakin bir mahalle. Otobüs 3 yürüme durdurun. Benim konaklama çiftler, yalnız yalnız ve iş seyahati için idealdir.
140 cm yatak tek kişilik oda. Bir tablo, bir komodin ve bir gardırop.
sakin, bir alışveriş merkezi ve tiyatro Nuithonie yakın.
Très bon accueil, beaucoup de bienveillance, je recommande.
Veronique
2017-02-17T00:00:00Z
Très bel accueil, très jolie maison, séjour très agréable.
Philippe
2016-12-16T00:00:00Z
Oda Tipi
Özel oda
---
Mekan Türü
Ev
---
Konaklayacak Kişi Sayısı
2
---
Yatak odaları
Villars-sur-Glâne, Fribourg, İsviçre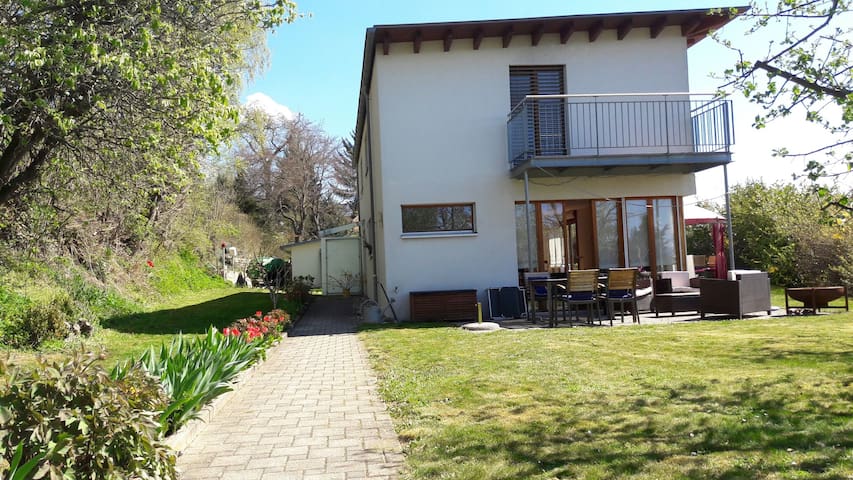 Notre maison se situe dans la banlieue de Fribourg et constitue une base idéale pour découvrir la Suisse.Trajet: 3 min en train de Fribourg (5 min à pied de la gare de Villars-sur-Glâne et 2 min de l'arrêt du bus) En voiture, 3 min depuis la sortie de l'autoroute Frinbourg Sud. Notre maison est située dans un quartier piétons très tranquille, avec une piscine extérieure de quartier. La chambre proposée, avec lit double, dispose d'une salle de bains attenante privée, avec accès direct au jardin. Un piano est également mis à disposition.
Really quiet neighborhood, with excellent facility to reach the town by bus or train. You are also really quickly on the motorway.
The room was great, very comfortable and just like it was on the website. Very nice, calm and quiet neighbourhood. Maryline and family gave a great welcome, the kids are wonderful! Also, they give nice hints of the best places to visit in Fribourg, and good restaurants. I do recommend them as very good hosts.
Andreia
2015-05-01T00:00:00Z
The whole family welcomed me very nicely and I directly felt well. The kids are soo cute and enjoy the guests :). The family always talks with you but also leave you alone if you need some time for yourself. They also give you good hints about the town and you always get some food there. So, in total, I was absolutely happy having had my stay there and I would definitely do it again if I came back there.
Markus
2014-09-06T00:00:00Z
Our experience at Maillard's home was absolutely amazing! The house is very comfortable with ambient light, quiet and cozy. We could also make use of the kitchen to prepare meals, mainly because we were traveling with our 2 yo daughter. Our bedroom was spacious and very comfortable. However, the main advantage of staying at Maillard's home is enjoying their company and friendship! The family is very generous, kind, caring and fun! All the time! They helped us a lot in our adaptation to live in Switzerland. For all this, we have no words to express our eternal gratitude to them. Thank you for all! Alice, Bráulio and Renata.
Renata
2013-09-22T00:00:00Z
Maryline and family were friendly, accommodating and welcoming. The room was light, cheery and comfortable with a private bath. One of the highlights of our entire trip was an invitation to join them and their friends at a barbeque on their deck; it was truly an international dinner with at three languages being spoken and everyone seemed to have a great time ( I know we did). This was a great place to use as a base to explore Broc, and Gruyere for the Swiss chocolate and cheese tours.
ken
2013-09-05T00:00:00Z
Je vous recommande vivement cet appartement propre, agréable et une hôte flexible et disponible. La chambre a un accès direct sur le jardin et la salle de bain est attenante.
adele
2017-02-18T00:00:00Z
Very welcoming ... Big, beautiful house with lots of light and warmth. And Maryline is very sweet! Lovely experience - I'll definitely repeat, if possible, and recommend.
Scotti
2013-04-15T00:00:00Z
Oda Tipi
Özel oda
---
Mekan Türü
Ev
---
Konaklayacak Kişi Sayısı
2
---
Yatak odaları
Villars-sur-Glâne, Fribourg, İsviçre
Bedroom for one or two guests in house built in the thirties with peaceful atmosphere. Central (in walking distance to university, hospital cantonal and train station), quiet, private bath, private breakfast area, breakfast equipment (coffee machine and capsules, teapot and teabags, toaster and toast, honey, jam, cereal, milk, orange juice)
This is an ancient house with a garden (sitting areas, BBQ eqipment, space to relax), find yourself at home in a peaceful and healthy place. Visit us and hopefully....come back again!
Cet emplacement est vraiment très bien situé, il est au calme et proche de toutes les activités de la ville. This place is very nice and quiet, near the center of town with all shops and transportations
Michaël
2017-04-06T00:00:00Z
deuxième séjour chez Andréa qui est toujours aussi parfait. Je me sens comme chez moi. It is the second trip to Andrea's home and it is always perfect. I feel like at home
Michaël
2017-03-23T00:00:00Z
Chambre calme et agréable avec possibilité de prendre le petit déjeuner dans une mini véranda attenante. Accueil discret et chaleureux.
Isabelle
2017-03-08T00:00:00Z
Sehr schön eingerichtetes helles Zimmer, sehr nette gastgeberin! Unbedingt empfehlenswert!
Anja
2017-02-22T00:00:00Z
Je peux recommencer cet endroit et la présence de Andrea de tout mon coeur.
Martine
2017-03-12T00:00:00Z
Sehr zuvorkommend, man fühlt sich sofort wohl. Toll, ein Raum in separater Wohnung mit eigenem Bad. Andrea und Gian Battista und die Kinder sind äusserst angenehm und eine spannende Gastgeberfamilie. Sehr zu empfehlen!
Patrick
2017-02-21T00:00:00Z
Tout était parfait. Andrea est très accueillante et le logement très confortable. Un très bon séjour
thibault
2017-02-16T00:00:00Z
Andréa est vraiment une hôte vraiment parfaite, l'accueil, les prestations, les attentions tout est impeccable. C'est une recommandation maximum pour cent endroit et cette personne. Je suis tombé amoureux de la place au centre proche de l'hôpital cantonal e de la gare. On a l'impression d'être chez-soi. Andréa is really a really perfect host, the welcome, the services, the attentions everything is impeccable. This is a maximum recommendation for a hundred place and this person. I fell in love with the place in the center near the cantonal hospital and the station. It feels like home. thank you Andrea!
Michaël
2017-03-15T00:00:00Z
Oda Tipi
Özel oda
---
Mekan Türü
Ev
---
Konaklayacak Kişi Sayısı
2
---
Yatak odaları
Fribourg, Fribourg, İsviçre
We rent our cozy Oasis, located near a lovely beach in Faoug, and close to Lake Murten, Fribourg & the capital Bern. The space is little yet comfortable & pretty - 60m². There are 2 rooms: a single bed & a 2 prs Sofa-Bed. Calm and Beautiful vicinity.
A comfortable space for 1 to 3 people, or a couple or a couple with 1 child, located 5 min walk to the beach/lake, 4 km drive to the Historical Roman city Avenches, 4 km drive to the Medival city Murten/Morat, 20km drive to Fribourg City, 30km drive to Bern (Capital City), 53 km drive to Lausanne. Perfect for a weekend getaway or a long break from a busy life... perfect for a Zen Time Out ! Kitchen well equipped and Bathroom/Toilet with its essential equipment. Great for Cyclists/VTT for enchanting excursions in the region. A small grocery store located 5 min walk across the street.
Located 5 min walk to the beach/lake, 4 km drive to the Historical Roman city Avenches, 4 km drive to the Medival city Murten/Morat, 20km drive Fribourg City, 30km drive Bern (Capital City). A small grocery store located 5 min across the street.
Eva war sehr freundlich und sehr korekt! Wohnung ist sehr schon,sauber und genug gross! Sehr zu empfehlen!!!
Paravinja
2017-01-17T00:00:00Z
Excellent séjour, très sympa, appartement très agréable et chaleureux
Sébastien
2017-02-11T00:00:00Z
Très bon emplacement, au clame, près du lac de Murat.
Célian
2017-03-04T00:00:00Z
-
Martin
2017-03-08T00:00:00Z
Eva est très à l'écoute. Appartement très charmant. Je recommande fortement.
julien
2017-02-05T00:00:00Z
Joli et spacieux appartement, bien aménagé, en bord de lac. Nous avons passé une soirée charmante.
gabrielle
2017-02-18T00:00:00Z
Très bel emplacement avec vue sur le lac. L'appartement est petit mais chaleureux, récemment rénové et bien équipé. Beaucoup de choses à visiter aux alentours. À recommander !
Nathalie
2017-02-25T00:00:00Z
Cosy Oasis offers basic, simple clean accommodation with no frills. Our satnav did not find the house initially but once located, everything was as described by the hosts. There is off-street parking which is convenient. The apartment is clean and the kitchen is well equipped for basic needs. The bathroom is small but provided everything we needed. The beds were comfortable. The views from the windows are beautiful; the lake is a stone's throw from the apartment so if you love walks and/or cycling there is plenty to see and do. The local provisions shop is across the road but supplies are scanty and expensive. We suggest you use LIDL or Aldi, 1-2 km away, or go to Avenches or Murten to the Migros stores. LIDL is cheap with excellent fresh supplies including a bakery and excellent quality fresh fruit and vegetables. The apartment is excellent value. As Switzerland is very expensive for many from other European countries. Suggest you buy food from the supermarkets and cook/prepare it in the flat. This is an agricultural area. We can recommend the local wines (we had very good wines from the Mont Vully vineyards.) Faoug is conveniently placed for day trips and connects with most places. We do advise that you bring a satnav or equivalent as there are lovely small country roads to explore. Motorways are close by and Faoug is very convenient for exploring the area. Suggest walking/cycling around Murten see (Lac du Morat). There are three lakes in the area (Morat, Bienne/Biel and Neuchatel. All are worth a visit. If you have a car suggest a day trip to Charmay to the thermal baths and to Gruyere, and also to lac du Leman - go to Vevay or Montreux for stunning views.
Margie
2017-03-24T00:00:00Z
Oda Tipi
Tüm ev/daire
---
Mekan Türü
Ev
---
Konaklayacak Kişi Sayısı
3
---
Yatak odaları
Faoug, Vaud, İsviçre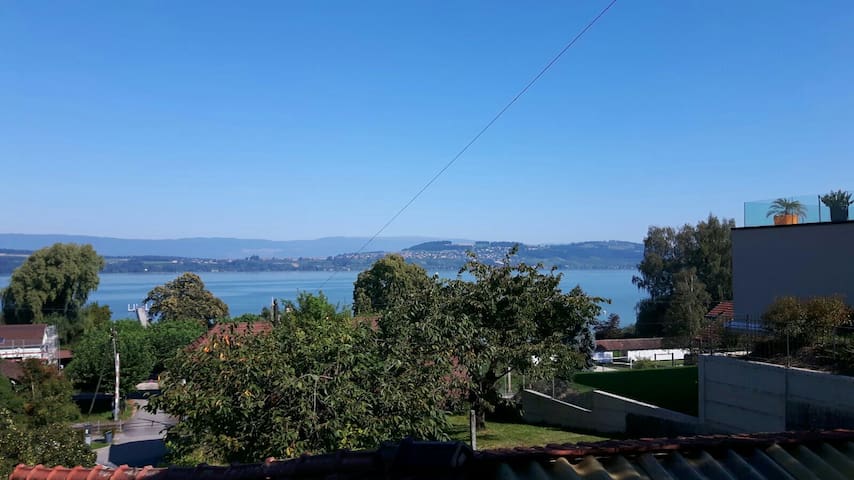 La maison se situe au centre du village, la gare est à 5 minutes à pieds (train direct direction Lausanne ou Fribourg), et le lac de Neuchâtel est à seulement 15 minutes en voitures. L'endroit est idéal pour tout ceux qui aiment faire du vélo, ou des belles promenades dans la campagne, mais en même temps les montagnes restent accessibles en une demi heure en voiture.
Charmante maison de l'époque en vieille pierre, avec plafond haut. Très confortable avec un beau,grand jardin. Idéale pour couples ou familles, avec grandes chambres et une salle des jeux pour les petits enfants.
Offene, sehr freundliche Gastgeber. Saubere, gepflegte Unterkunft und ein wunderschönes Haus mit tollen Räumlichkeiten.
Clarissa
2017-03-19T00:00:00Z
We had a very short stay at Monica's place, but we really enjoyed it. Beautiful house, friendly hosts. Would be glad to stay here again in the future!
Igor
2017-03-11T00:00:00Z
Monica was a great host! She was very kind and gave us a lot of guidances. She showed us all the needed directions. The apartment is right like described. The place is with great and easy to find location. Plus Monica's husband is very friendly and their son is very lovely. l would deffinately recommand Monica and her house to every one.
格霖
2017-02-14T00:00:00Z
Great place, fantastic host, funny dog. Fully recommend to anyone with or without family.
Roman
2017-03-31T00:00:00Z
Oda Tipi
Özel oda
---
Mekan Türü
Ev
---
Konaklayacak Kişi Sayısı
3
---
Yatak odaları
Corcelles-près-Payerne, Vaud, İsviçre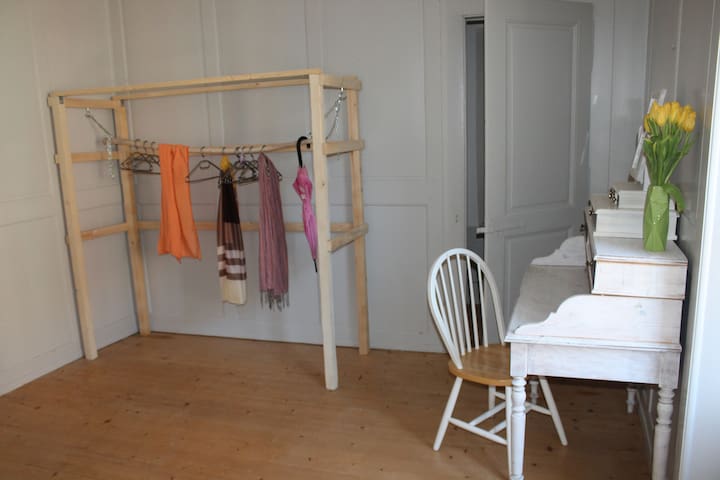 Willkommen in unserer gemütlichen, ruhigen Oase oberhalb Murten. Unser Haus liegt im Grünen, umgeben von einem grossen Naturgarten, mit Blick auf den Murtensee. Entfernung vom Bahnhof, Städtchen Murten und See 15 Min. zu Fuss.
Unser gemütliches Gästezimmer für 2 bzw. 3 Personen liegt im 1. Stock unseres Hauses. Ein kleiner Balkon mit viel Sonne gehört dazu. Das Bad mit DU/WC liegt gleich nebenan. Auf Anfrage bieten wir zusätzlich: Kinderbett Touristenlager (Schlafsack mitbringen) Zirkuswagen
Unser Haus liegt etwas ausserhalb des idyllischen Weiler "Burg". In unmittelbarer Nähe haben wir keine Nachbarn, keinen Lärm...nur erholsame Ruhe oder eigene Partys!
Wir wurden von Brigit und Küsu herzlich empfangen. Jederzeit fühlten wir uns sehr wohl. Der Ausblick auf den Murtensee ist fantastisch. Die Pony's von Brigit und Küsu weiden auf einer Weide vor dem Haus. Ein insgesamt idyllischer Anblick. Es ist sehr ruhig hier und wir können die Unterkunft von Brigit und Küsu naturverbundenen und kulturell interessierten mobilen Menschen sehr empfehlen. Unsere E-Bikes konnten wir hier gut unterstellen.
Kurt
2017-04-03T00:00:00Z
Supernette unkomplizierte Gastgeber mit einem sehr sauberen Haus mit liebevoller Deko und traumhafter Lage über dem Murtensee.
Sonja
2017-03-12T00:00:00Z
Tolle ruhige Lage und super aufgestellte Gastgeber.
Michel
2017-03-26T00:00:00Z
Wunderbare Gastfreundschaft, komfortables Zimmer, malerische Landschaft, perfekter Preis-Leistungsverhältnis. Gerne wieder!
Nathalie
2017-03-15T00:00:00Z
Super Lage, super flexible und sehr hilfsbereit. Wir kommen gerne wieder.
Simon
2017-03-24T00:00:00Z
Couple d'hôtes très accueillants et chaleureux. Maison typique et propre.
Hatem
2017-02-11T00:00:00Z
Tout est au rendez-vous, accueil, calme, propreté, tranquilité, discrétion. Je reviendrais sans hésiter à l'occasion. La porte reste ouverte donc on peut sortir et entrer sans problème. Hôtes sympathiques et chaleureux.
Rose
2017-03-16T00:00:00Z
Super nette, unkomplizierte, perfekte Gastgeber! Sehr schöne, ruhige Lage im Grünen ..und doch ist man sehr schnell in den grösseren Zentren. Alles war sehr sauber und mit Liebe zum Detail eingerichtet. Ein super schöner Garten zur Mitbenutzung ist auch vorhanden.
Klaudia
2017-03-06T00:00:00Z
Oda Tipi
Özel oda
---
Mekan Türü
Ev
---
Konaklayacak Kişi Sayısı
2
---
Yatak odaları
Murten, Freiburg, İsviçre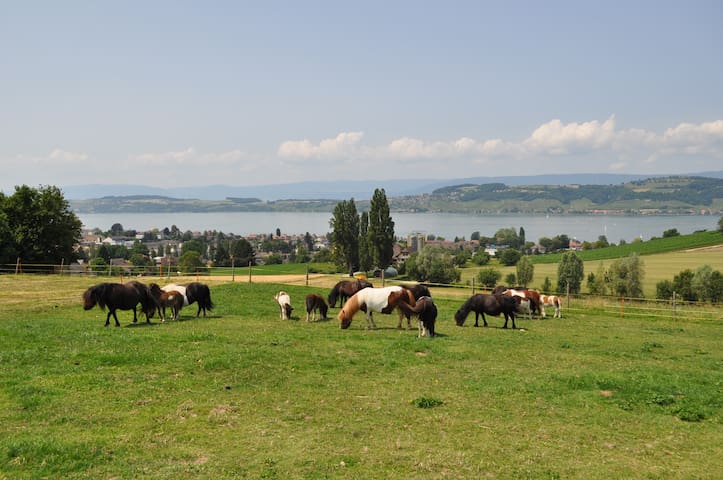 Chambre à l'étage, coté étang avec un lit Super King Size. Sur demande, on peut ajouter un matelas simple au sol, pour un enfant par expl. (prix spécial sur demande). Coins jardin pittoresques. Situation calme, proche du lac, aire détente, gare, centre, débarcadère, piscine, restos et commerces. Morat (Murten), petite ville bilingues (a/f); un vrai joyau à découvrir avec château, lac et centre médiéval.
Endroit calme - belle ambiance - décoration d'intérieur soignée - jardin pittoresque. Chambre d'amis spacieuse et lumineuse avec place de rangement, table de travail et TV. La "Maison du Graffeur" a également un abris a vélo, inclus dans le prix.
Tranquille, à deux pas de l'hôpital et de son restaurant moderne. Accès au "Parc bord du lac" avec plage, douche, aire de jeux pour les enfants, grillade et pique-nique (5 min. à pied)
Séjour 2 personnes / 3 nuits Accueil très sympathique. Proche de la gare, 10 min à pied (notre hôte a proposé de nous chercher en voiture et nous a prêté un parapluie). Décoration éclectique et chaleureuse. Grande salle de bain zen avec douche et baignoire. Petit déjeuner libre avec figues fraîches du jardin.
Delphine
2016-10-24T00:00:00Z
We were there for the Light Festival in Morat/Murten and it was very good experience in Eve's place. She gave advices regarding the Festival. It was very helpful. She is very nice and friendly. The room is very nice and cosy and the bathroom was magnificient. I highly recommend.
Joao
2017-01-15T00:00:00Z
Oda Tipi
Özel oda
---
Mekan Türü
Ev
---
Konaklayacak Kişi Sayısı
2
---
Yatak odaları
Meyriez, Fribourg, İsviçre
Studio full foot villa with a small garden terrace Zen. Separate entrance. 500m from the village center and small shops. Motorway 3 minutes. Located between Bulle-Fribourg-Romont. Lausanne and Bern 40 minutes to 30 minutes.
double bed, but can make 2 single beds. Ability to add an extra bed. Kitchenette, 2 electric rings, fridge, kettle, coffee machine, toaster, kitchen utensils available. Bathroom with shower, sink and toilet. Linen bathroom, toilet paper and hair-dryer. Small terrace with outdoor seating and Zen garden
The area is very quiet country lanes are nearby if you want to enjoy nature when walking. Our house is at the entrance of the neighborhood and there is a welcome sign.
Claire Do was a lovely hostess. She and her husband greeted us as we drove up. They even called their nephew over to help with translation. Everything was fresh and clean, she had maps and things to do in the area .
Dan
2016-07-19T00:00:00Z
Logement parfait, merci pour les chocolats, la soupe, les confitures et surtout l'accueil. Je recommande sans hésitation.
Tiphaine
2016-11-01T00:00:00Z
Nous avons passé deux jours très agréable à farvagny Le logement est calme, tout refait à neuf, notre hôte nous a très bien accueilli avec gentillesse et simplicité. Elle a tout fait pour qu' on se sente à l aise et pour nous guider pendant notre séjour. Farvagny est très bien placé, proche de l autoroute de Fribourg et c est une petite ville calme dans la campagne avec qques commerces. Nous reviendrons si nous en avons l occasion !
Stéphane
2016-07-27T00:00:00Z
Séjour de 2 nuits très agréable chez Claire-Dominique. Le logement correspond exactement à la description sur le site et est parfait pour un séjour en Suisse. Claire-Dominique est une hôte très accueillante et gentille. Nous reviendrons avec plaisir dans ce studio pour notre prochain séjour en Suisse.
Mélissa
2016-08-22T00:00:00Z
Claire et son mari nous ont accueilli de manière très chaleureuse. Ce sont des hôtes attentionnés ( chocolats suisses, gateau...), qui savent être présents pour leurs invités tout en préservant leur intimité. Le logement se trouve dans un écrin de verdure à l'écart des bruits de la ville, favorisant ainsi le repos de ses occupants.
Didier
2016-04-25T00:00:00Z
Claire-Do has been very kind to us, gave us chocolates and in the fridge we found homemade jam! The apartment is very nice and clean. We spent two wonderful days in this apartment! Thank you for all
Mirko
2016-08-09T00:00:00Z
super weekend chez Claire Dominique et son mari. Ce sont des personnes très accueillantes et attentionnées. Le studio fonctionnel, propre,confortable correspond à la description et aux photos. Séjour (URL HIDDEN) les petites confitures...un délice!!....MERCI
Isabelle
2016-10-23T00:00:00Z
Perfect! The room was as described - clean and cozy and the hosts were so nice and friendly. They gave us a lot of helpful information and the Wi-Fi worked perfectly. However, they don't know English but we understood what they were trying to say and for sure- it was funny. Shortly- we absolutely recommend this place
Yakir
2016-10-04T00:00:00Z
Oda Tipi
Tüm ev/daire
---
Mekan Türü
Ev
---
Konaklayacak Kişi Sayısı
2
---
Yatak odaları
Farvagny, Fribourg, İsviçre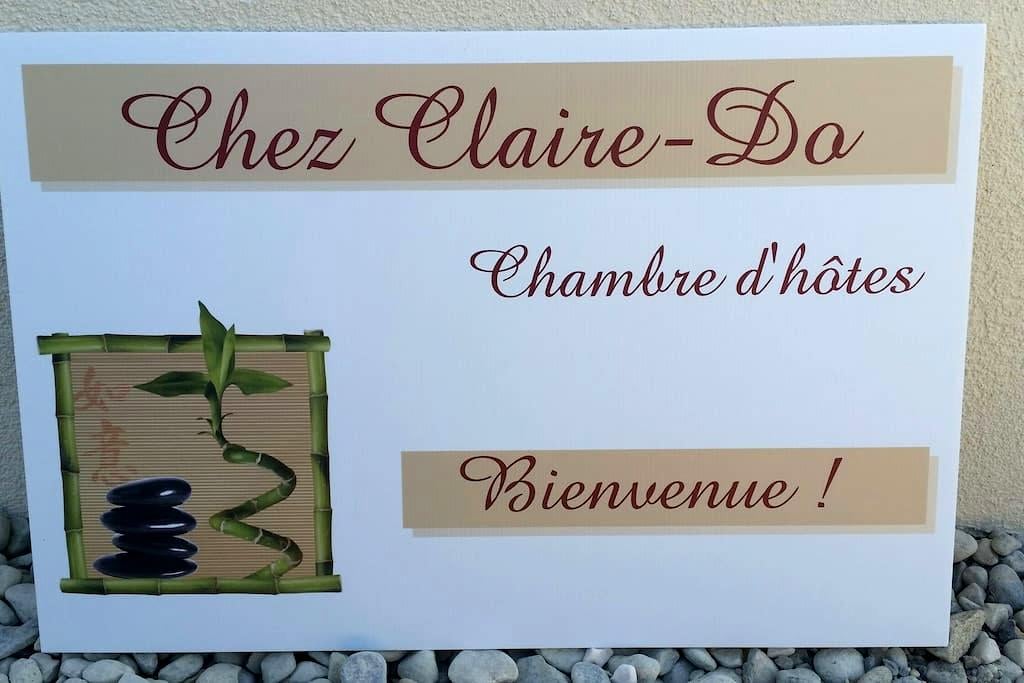 Il est également possible de louer uniquement une chambre double pour le prix de 34 Fr.
Maison propre, spacieuses et lumineuses. On n'y entend le chant des oiseaux et les montagnes ne sont qu'à porter d' aile.
Il y a un magasin d'alimentation et de fournitures de base, bien achalandée, à 3 minutes de marche seulement.
La maison de Sébastien est très chaleureuse et propre. Elle est dans un quartier calme et magnifique, tout en étant proche des magasins et de Fribourg. Nous nous étions arrêtées chez lui entre 2 journés à Lausanne et Bern, super! Sébastien est un hôte qui prend le temps de parler avec nous tout en nous offrant de l'intimité et de la liberté. Je le recommande à tous! :)
Audrey
2017-04-03T00:00:00Z
Oda Tipi
Özel oda
---
Mekan Türü
Ev
---
Konaklayacak Kişi Sayısı
7
---
Yatak odaları
Belfaux, Fribourg, İsviçre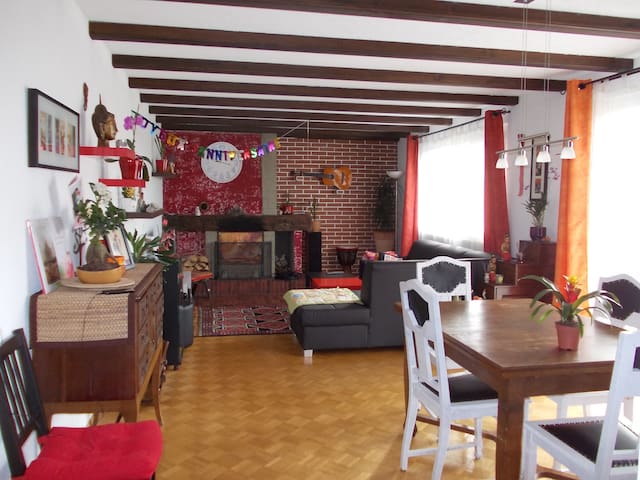 Murten or Morat - is a small and beautiful village. Guest room with private bathroom on the first floor. Cozy accommodation in a really silent neighborhood. 5 minutes walk to the lake and to the train station. Only 10 minutes walk to the village.
- cozy accommodation - WIFI, internet connection, TV, map of the village, water, tissue - private bathroom next to the guestroom - towels, shampoo, cotton swab, hair dryer - silent neighborhood - free parking place - short walk distance to lake, train station and village
vielen dank. haben die zeit bei euch sehr genossen!
Daniel
2015-07-04T00:00:00Z
Wir haben uns bei Nathalie und Jean-Marc sehr wohl gefühlt. Das Zimmer und das Bad waren total sauber und besser als jedes Hotelzimmer. Die Küche, das Wohnzimmer und den Garten konnten wir mitbenutzt, was wir sehr geschätzt haben. Danke für das Frühstück und den Nespresso Kaffee. Das Haus liegt sehr zentral, wenige Radminuten zum See und der wunderschönen Stadt Murten. Danke für den Restaurant Tip von Jean-Marc. Wir als Airbnb Neulinge sind total begeistert. Vielleicht kommen wir ja mal wieder :-) Euch beiden wünschen wir alles Liebe und Gute Ruth und Stefan
Ruth
2016-07-08T00:00:00Z
Un petit mot mon attention avait été laissé dans la chambre. Je me suis sentie comme à la maison, car j'avais une clé personnelle, une salle de bain était à disposition à côté de la chambre. La chambre est cosy, décorée avec goût, très agréable et très calme. Une bouteille d'eau m'a été proposée dans la chambre.
Lionel
2015-10-04T00:00:00Z
Sehr schönes, ruhiges Zimmer mit allem Komfort, äusserst freundliche und hilfsbereite Gastgeber, Murten ist sowieso ein toller Ort...zusammengefasst: es gab nichts auszusetzen !
Peer
2015-10-25T00:00:00Z
Un lieux très chaleureux et accueillant. Les hôtes ont été très agréables avec de nombreuses attention à notre égard. Nous avons passé un excellent séjour. Je recommande vivement cette adresse.
Emilie
2015-08-23T00:00:00Z
Schönes, ruhiges Zimmer mit sehr netten, unkomplizierten und offenen Gastgebern, die sich auch Zeit für einen Schwatz nehmen. Alles war sehr sauber und gut organisiert. Jederzeit gerne wieder!
Evelyne
2015-06-28T00:00:00Z
Wir haben Nathalie und Jean-Marc nur kurz am Anfang gesehen, danach hatten wir Ihr Haus zur Verfügung und genossen es sehr, etwas zu kochen und uns zu entspannen. Die beiden sind sehr sehr nett, alles war perfekt vorbereit und sauber. Gerne wieder!
Jörg
2015-07-24T00:00:00Z
We had a really nice stay of one night by Nathalie and Jean-Marc. We were kindly welcomed and their house is located in a very nice and quiet neighborhood. We highly recommend it!
Antoine
2016-07-11T00:00:00Z
Oda Tipi
Özel oda
---
Mekan Türü
Ev
---
Konaklayacak Kişi Sayısı
2
---
Yatak odaları
Murten, Freiburg, İsviçre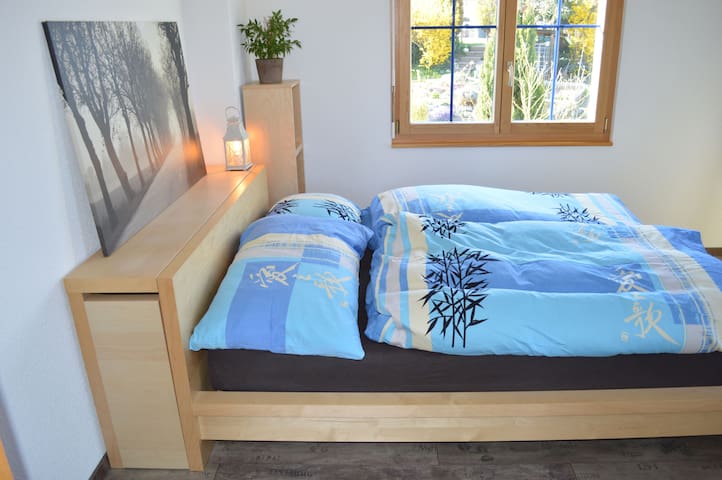 Guest room in a quiet residential neighborhood at 900 m a.s.l. in Gantrisch Nature Park. Near forest, mountains, lake Schwarzsee, river Sense, skiing area. Here you can relax in the nature, sunbathing and enjoy a lots of space in the comfortable wheelchair-accessible house. SOS bed for Backpacker. Perfect for families with children, peace-loving youngsters, couples from all over the world, nature-loving sportsmen and all careful persons. Free holiday is possible by helping me in house / garden.
The guest room with shared bathroom and cooking facilities is wheelchair accessible. If you need more space, you can rent the apartment on the upper floor. If the dates are not free, ask me, whether I can give you another guest room. Terraces, bio-pool, small beach with white sand for lying down or building castles, winter garden as well as sauna (CHF 10 .- / day) are open to all.
Right next door the cows graze, horses pass by, children can use the quarter playground and after a few steps you are in the forest. There is a Vita- and Bike-course. Enjoy the view from Schwyberg, from where you can fly to the sky with the paraglider. Plaffeien is situated on a high plateau. Asphalt roads invite you to bike and wheelchair tours in the lovely landscape. In winter, if there is enough snow, we are here directly at the cross country ski trail and there is a ski lift on the adjacent hill. To the wide bed of the river Sense with its unique floodplain landscape are only a few minutes walk. The idyllic Schwarzsee is just 6km away. The mountains all around are up to 2200m high and best suited for hiking or skiing.
I spent 5 relaxed days in Katharina's lovely comfortable home. The house is just 5m walk from the bus stop, and 10m away from beautiful trails in the woods. Katharina is interesting and well-travelled and can tell you everything about the area. We ended up cooking dinner together for 5 enjoyable nights, but she is also very respectful of your personal time. Thanks Katharina see you again!
Pei
2016-12-31T00:00:00Z
Awesome place! 30mins from fribourg ,beautiful surrounds perfect for mountain walks and relaxing in the fresh country air. Katharinas bio home is very cosy and she is very warm and helpful. We spent Christmas dinner together with her and her son. Great experience highly recommended!
Elena &
2016-12-25T00:00:00Z
Logement et hôte agréable
David
2017-01-26T00:00:00Z
Super séjour chez Katherina, hôte sympathique ,appartement agréable très propre dans un endroit paisible.
Christian
2017-01-29T00:00:00Z
Katharina and her son made me feel welcome. We had breakfast and evening meals together. The house was lovely warm. This was much appreciated as it was snowing during my stay. The views from the house were beautiful particularly as they were snow-covered. I would recommend Katharina's place to anybody. In fact I have already recommended it to some body.
Ursula
2017-01-16T00:00:00Z
Oda Tipi
Özel oda
---
Mekan Türü
Ev
---
Konaklayacak Kişi Sayısı
2
---
Yatak odaları
Plaffeien, Freiburg, İsviçre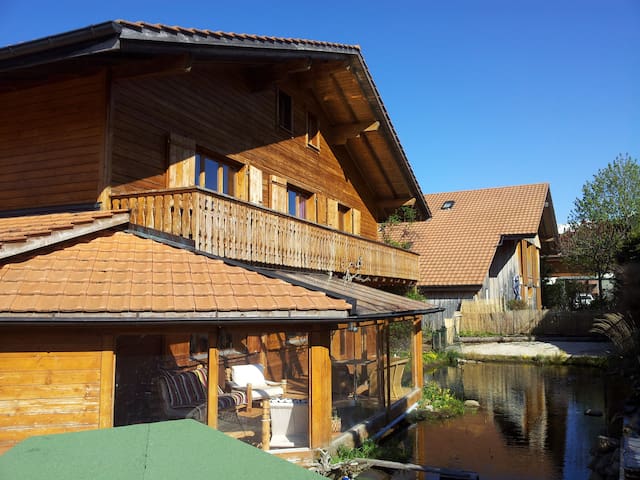 Magnifique loft de 130m2 dans une superbe ferme du XVIIIe. Le logement est entourée d'un grand jardin flamboyant. Endroit très frais, fonctionnel. Charmant village non loin de Fribourg et Bern, et à deux pas de la nature, lac et rivière.
Le loft est en duplex et se situe dans la grange de la ferme. L'endroit à été rénové avec beaucoup de gout. Plafond à 8m de haut avec des passerelles qui communique avec trois chambres à demis-ouverte. Cuisine-salon-salle à manger de plein pied, accès directe au jardin où l'on peut manger sous de grands arbres. Salle de bain avec douche. Il s'agit d'un immense loft, il y a 3 chambres distinctes, mais elle sont toutes ouverte sur l'espace centrale.
Petites ruelles dans un très charmant village protégé. La nature est omniprésente avec de grandes forets et une rivière à deux pas. Un lac à quelques minutes en voitures. A 10 min en voiture de Fribourg, ville médiévale de grand charmes. 30 min en voiture de Bern, la capital et 45 min de Lausanne.
Endroit magique rempli de vie ! Accueil adorable et confort impeccable ! Vraiment divin !
Didier
2016-09-04T00:00:00Z
It couldn't have been a better stay, the location is excellent to travel from and to all key places in Switzerland. The house is very original, very comfortablr and very very pleasant, the host, incredible friendly had a superb welcome on arrival.
Ana
2016-07-09T00:00:00Z
I have stayed in many AirBNB's throughout my travels . I can honestly say as an experienced AirBnB client that Arnaud was one of the best hosts I have ever encountered . His place was exactly as pictured , with everything you need during your stay . The place is one of the lost interesting , unique places I have ever stayed at . We travelled to Fribourg , Bern and Ruggesberg and this location was the perfect "home base " for our travels . I recommend this place to anyone wanted to visit the Swiss countryside and genuine Hospitality. Thanks Arnaud - you are a true gentlemen .
Shawn
2016-08-19T00:00:00Z
Arnaud ist der perfekte Gastgeber! Wir waren überglücklich mit der persönliche Empfang in der wunderschöne Loft- mit brennende Holzofen und Musik! Nebst eine Flasche Wein, frische Eier und ein von seiner Schwester frisch gebackenes Brot, gab es auch Kaffee und Thee und einige Fläschchen Bier im Kühlschrank. Die Küche war gut ausgerüstet, und die Loft war sauber. Ich habe mich direkt in der Loft verliebt und habe meinen Aufenthalt um eine Woche verlängert. Wir waren am Wochenende zur 5th in der Loft - und hatten einen schönen Zeit. Herzlichen Dank nochmals. Es war Top!!
Rianne
2016-10-23T00:00:00Z
This is a great place to stay, really good familiar zone, really good hosts, really nice flat for people who enjoy art, lecture, and kind spaces.
David
2015-11-22T00:00:00Z
Nous sommes restés trois jours dans cette magnifique maison au début du mois d'aout. Nous nous sommes sentis très privilégiés car la grange est tout simplement magnifique. Elle est décorée avec goût et une attention aux détails impressionnante. Chaque meuble, chaque objet est une œuvre d'art à lui seul et le lieu regorge de livres sur tous les sujets. L'espace cuisine est bien aménagé et nous n'avons manqué de rien. Les chambres n'ont ni porte ni mur, cependant l'espace est aménagé de telle sorte que les chambres offrent un espace discret depuis le rez-de-chaussée ou depuis les autres chambres. L'accueil était chaleureux. Les membres de la famille vivent juste à côté cependant notre intimité a été pleinement respectée car nous ne les avons jamais vus et ils ne sont jamais venus nous voir, sauf requête de notre part. Enfin nous avons reçu de très bonnes indications pour les ballades alentours, y compris avec baignade. En conclusion, nous recommandons très chaleureusement cet endroit qui allie avec style les notions de partage et d'intimité.
Niels
2016-08-07T00:00:00Z
Very nice house close to Fribourg We were 4 people in Arnaud's house and had very nice days. The house is an old farm, transformed in a loft in 2 levels, with a big kitchen, big dinning room, 3 bedroom and a small toilet. The rooms are separated with shelves full of books. The whole house has a very interesting industrial design. The house is located in a small town, close to Gruyere and Fribourg. Arnaud's father, Andre, gave us a very warm welcome, some fresh eggs of their chicken and helped us with everything.
Manel
2016-08-11T00:00:00Z
Magnifique séjour. Accueil très chaleureux, et endroit magnifique et parfaitement décoré/apprêté. Juste extraordinaire. Wonderful stay. Very warm welcome, the place is simply gorgeous. Decoration and furnishing are perfect. GREAT
Cédric
2016-10-02T00:00:00Z
Oda Tipi
Tüm ev/daire
---
Mekan Türü
Ev
---
Konaklayacak Kişi Sayısı
6
---
Yatak odaları
Hauterive, Fribourg, İsviçre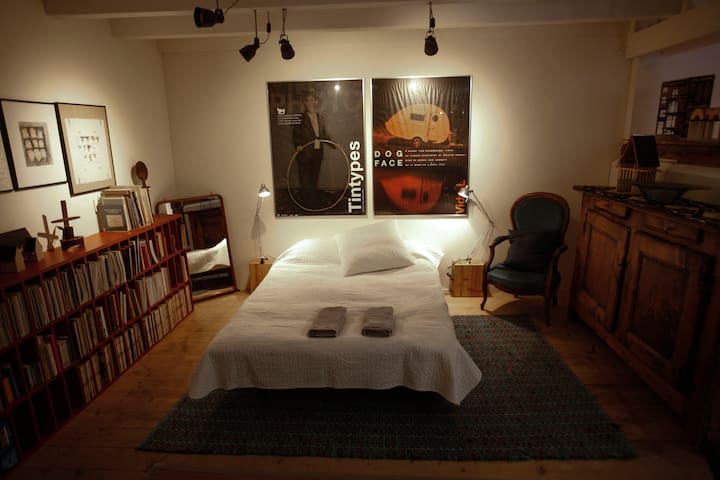 grande chambre dans une maison familiale avec salle de bain à côté de la chambre. un lit double dans la chambre avec possibilité de rajouter jusqu'à 2 matelas au sol si nécessaire. Quartier très calme. Hauteville est un village à 20 km de Fribourg, à 8 de Bulle et à 15 de Gruyère. Il est proche des stations de ski de la Berra, de Charmey et de Moléson. Bains thermaux, randonnées en montagne, 10 min à pied du lac. De sympathiques journées sport, culture ou détente en perspective!
Oda Tipi
Özel oda
---
Mekan Türü
Ev
---
Konaklayacak Kişi Sayısı
2
---
Yatak odaları
Hauteville, Fribourg, İsviçre
For 1 - 2 people, running water, free wifi and ample parking
20min train ride from Bern / Fribourg
Alles war gut. Die Kommunikation mit Kyra vorab lief bestens und das Zimmer und die Ausstattung ist wie beschrieben. Ich hatte einen schönen Aufenthalt.
Christian
2016-10-14T00:00:00Z
Alles war wunderbar, die Zimmer sind sehr sauber und ich wurde freundlich empfangen. Individuelle Wünsche wurden sehr zuvorkommend erfüllt und die Kommunikation mit Kyra vor meiner Ankunft und während meines Aufenthalts hat hervorragend geklappt. Das WLAN ist ausgezeichnet. Es gibt mehrere Wanderrouten in unmittelbarer Nähe der Zimmer und auch der Bahnhof Schmitten liegt nur wenige Gehminuten entfernt, die Zugfahrt nach Bern dauert 20 min.
Ferdinand
2016-02-29T00:00:00Z
Kommunikation hat gut geklappt, Zimmer schöner als das Bild und wirklich ruhig gelegen, ideale Verbindung nach Fribourg per Bahn, Bahnhof in 10 min, Fribourg von dort in 10 min erreichbar.
Anna
2015-09-13T00:00:00Z
The bedroom and the bathroom were clean. There was a fridge in the bedroom. Poor sound insulation. Kyra answers fast. Price very attractive.
Anne-Sophie
2016-02-13T00:00:00Z
Da ich in einer Notsituation war hat alles so gepasst und bin dankbar dass ich da wohnen durfte! Danke und bis bald mal zum Essen.
Sabine
2016-07-01T00:00:00Z
Oda Tipi
Özel oda
---
Mekan Türü
Ev
---
Konaklayacak Kişi Sayısı
1
---
Yatak odaları
Schmitten, Freiburg, İsviçre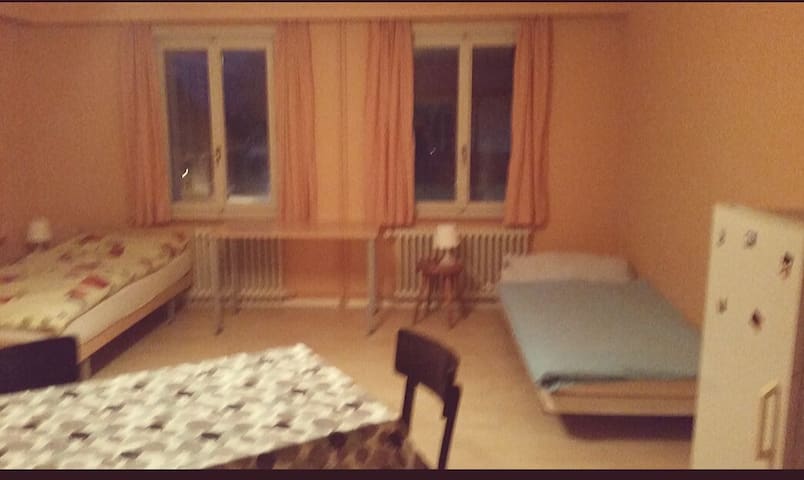 Meine Unterkunft ist im schönen Freiburger Oberland zwischen Giffers und Plasselb. In 2 Minuten ist die Bushaltestelle erreichbar. Die Unterkunft ist ein kleines Chalet Haus im Grünen. Auf der Terrasse hat man vom Morgen bis am Abend Sonne und einen schönen Ausblick auf die Freiburgeralpen. Von hier aus ist man schnell in den Bergen und auch geeignet für schöne Wanderungen vom Haus weg zu machen. Im Haus ist alles fürs Wohnen, Kochen, Waschen, Tumbler und Geschirrspüler vorhanden.
Im Schlafzimmer und im Badezimmer hat es bei den Fenstern Mückennetze dran. Es hat W-LAN im Haus, pro Tag kostet es CHF 2.00
The host was perfect, the place was clean and had everything you will need. The area is very quiet and with privacy. The location is good, not far from Fribourg and other attractions. But most important is that Daniela and family were amazing :)
Malek
2016-08-15T00:00:00Z
Petit chalet très bien placé entre Marly et le lac noir. Très calme et reposant. Rapport qualité/prix excellent.
Ludovic
2016-07-17T00:00:00Z
It was a great place, and everything that you need are there Thanks
Ahmed
2016-09-14T00:00:00Z
Traumhaftes Häusche; mit allem ausgerüstet, was man braucht... und darüber hinaus. Kommunikation war perfekt. Check in ebenfalls. Einfach super
Thomas
2017-03-16T00:00:00Z
Bezauberndes kleines Häuschen mit allem Komfort. Sehr idyllisch im Grünen gelegen und der nette Besuch der kleinen Kälbchen direkt vor der Veranda hat uns sehr gefreut:-) Wir haben uns pudelwohl gefühlt und kommen gerne im Frühjahr noch einmal wieder!
Nadja
2016-11-27T00:00:00Z
Le logement nous a été accessible dès notre arrivée même si nous étions un peu en avance. Daniela est restée disponible par téléphone à chacun de nos appels. Endroit idéal pour un séjour au calme en pleine campagne, le chalet est très bien équipé avec tout le confort.
Caroline
2016-08-20T00:00:00Z
Es ist eine gemütliche Unterkunft. Alles ist vorhanden, was man im Alltag braucht. Schöne Aussicht auf die Berge.
Nora
2016-10-15T00:00:00Z
Situé entre Lausanne et Bern, cette maison/chalet était parfait pour nous pour la nuit. Très calme, bien équipé, propre et confortable, nous avons appréciés notre nuit. Nous avons été accueilli par les parents de l'hôte mais tout avait été organisé en amont pour que quelqu'un soit présent à notre arrivé. Je recommande !
Mickael
2016-11-12T00:00:00Z
Oda Tipi
Tüm ev/daire
---
Mekan Türü
Ev
---
Konaklayacak Kişi Sayısı
2
---
Yatak odaları
Giffers, Freiburg, İsviçre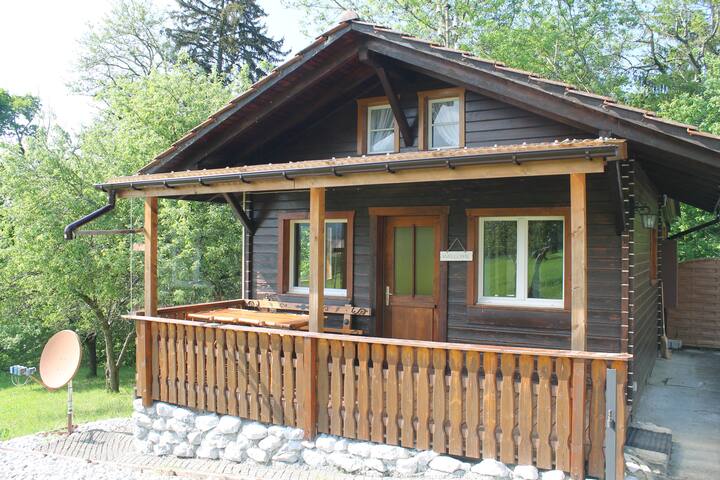 1 chambre double avec salle de bain dans une villa individuelle, accueillante, calme, pelouse à disposition, place de parc. Petit-déjeuner servi dans le jardin d'hiver. Proche du lac de la Gruyère et du Golf de Pont-la-Ville. A voir: A 15 km de la Maison Cailler et d'Electrobroc et du village de Gruyère, trois sites à ne pas manquer. Fribourg, fondée en 1157 sa vieille ville médiévale, sa cathédrale, ses ponts et ses fontaines se trouvent également à moins de 15 km.
En été vous pouvez bénéficier de la piscine et du jardin.
Zone villas très tranquilles à l'extrémité est du village direction le barrage de Rossens. Pas de vis-à-vis direct au sud. Un restaurant vous accueil au milieu du village à 5 min. à pied. Petit magasin d'alimentation avec boulangerie, une fromagerie et une boucherie se situent au centre du village.
Chambre agréable et spacieuse au calme. Un petit déjeuner avec des produits locaux et un couple chaleureux pour vous accueillir !
Christelle
2017-04-02T00:00:00Z
Oda Tipi
Özel oda
---
Mekan Türü
Ev
---
Konaklayacak Kişi Sayısı
2
---
Yatak odaları
Rossens, Fribourg, İsviçre
A room for one or more nights. Can also be combined with the advertisement "Families Welcome"
Séjours très agréables.
David
2017-03-16T00:00:00Z
Oda Tipi
Özel oda
---
Mekan Türü
Ev
---
Konaklayacak Kişi Sayısı
1
---
Yatak odaları
Plasselb, Freiburg, İsviçre
Villars-sur-Glâne - Airbnb
:
225

misafir değerlendirmesinden,

5

yıldız üzerinden ortalama

4.86

yıldız
Tam fiyatlandırmayı görmek için tarihleri görün. Ek ücretler uygulanır. Vergiler ilave edilir.