SIUE yakın Edwardsvile Büyük mobil ev,. göl manzaralı ülkede dışında. bir ikiz yatak ve bir çekyat ikiz yataklı özel 10X10 yatak odası. şifonyer, dolap ve tv dahil bulunmaktadır. WiFi erişimi sağlanmaktadır. Özel banyo havlu ve tuvalet ile duş ve küvet içerir. Misafir oturma odası, mutfak ve çamaşırhane salonu kullanımı olacaktır. Mutfak tam kahvaltı yiyecekleri ve kahve makinesi, Aralık. Bir diğer kişi evin diğer ucunda yaşayan, bu yüzden misafir gizlilik olacaktır.
Oda Tipi
Özel oda
---
Mekan Türü
Ev
---
Konaklayacak Kişi Sayısı
2
---
Yatak odaları
Edwardsville, Illinois, ABD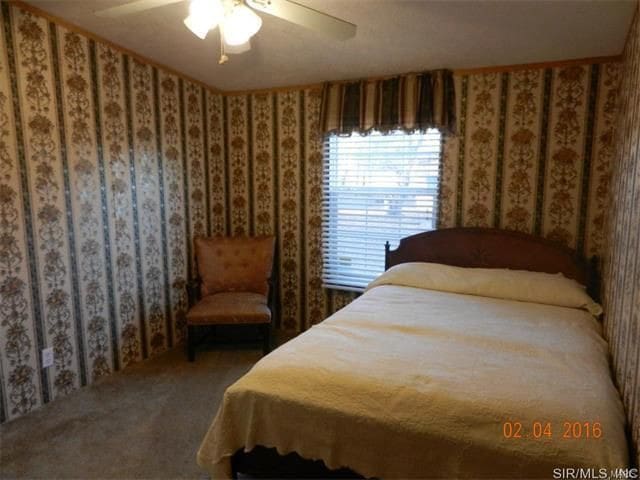 我的地方是靠近动物园,博物馆,赌场的,机场,美铁火车站,圣路易斯拱门,公交地铁站,ABC驾驶室,餐饮/酒吧,公园,电影院,保龄球场,溜冰,六个旗,水上公园,高尔夫球场,圣路易斯市中心。 。你一定会喜欢,因为安静的社区,绿色通道,整洁,宽敞,设施,和平与安宁,升级设施,如电热水器,淋浴和新鲜的油漆我的地方。 。我的地方是好夫妻,独奏冒险家和商务旅客。
No comment.
Mark
2017-01-13T00:00:00Z
Dave was a wonderful host. He is such a kind man and took extra steps to ensure I was comfortable. Thanks, Dave, for letting me stay:-)
Yvette
2016-09-11T00:00:00Z
Oda Tipi
Özel oda
---
Mekan Türü
Ev
---
Konaklayacak Kişi Sayısı
2
---
Yatak odaları
Godfrey, Illinois, ABD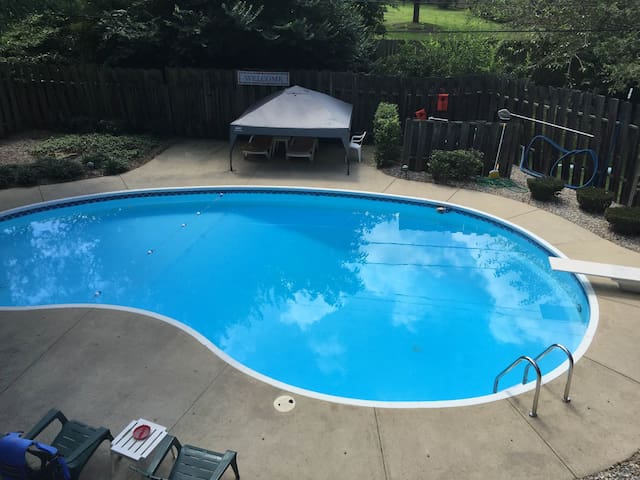 Rusałka Dom jest krokiem wstecz w czasie. Idealne uciec na rowerzystów, kajakarzy i obserwatorów ptaków, lub te po prostu szukasz spokojnego miejsca do wypoczynku. Położony zaledwie 1 blok na szlak Nadbrzeże rowerów, a tylko 10 mil do Saint Louis Arch. Kolumbia Doły Tourism Center znajduje się w odległości 2 mil, która jest u zbiegu rzek Missisipi i Missouri. Hostessa mogą zarezerwować wycieczki z przewodnikiem kajakowe na rzece.
We had a great time at the Mermaid Mansion. The place offers lovely views and it grows on you. This is not one of those cozy-to-the-hilt uber-decorated places. This is more of a sprawling period mansion or oversized farm homes from 140 years ago. It was a great place to stay and we loved exploring all the rooms and art. The master bed is more like a king than a queen and the full size bed is great too. The other room with two beds was fine for the 6 and 8 year old in our party but adults with fixed needs for a new firm mattress should stick to the first two beds. The three bathrooms were more than enough too and the fridge was stocked with lots of goodies. We had a special request in the day before arrival and Caroline did a great job helping us out to ensure a great time for all 6 of us. We would stay here again.
Justin
2017-03-19T00:00:00Z
The charm and theme of the house were great. Had a great view of the river. Beds were comfortable and the host is very helpful.
Lindsey
2017-04-02T00:00:00Z
Oda Tipi
Tüm ev/daire
---
Mekan Türü
Ev
---
Konaklayacak Kişi Sayısı
6
---
Yatak odaları
St. Louis, Missouri, ABD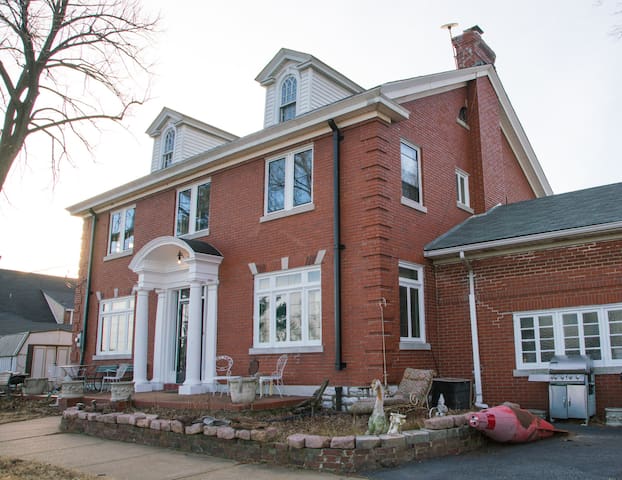 Our place is good for couples, solo adventurers, business travelers, families (with kids), and big groups. Very peaceful and quiet suburb.
Very generous space. Two-level home. Large rooms. Very spacious.
Very peaceful and quiet. Great neighbors.
Very accommodating and great to work with.
Katrina
2017-02-07T00:00:00Z
Great stay, we would stay here again. Very comfortable and accommodating.
Rodney Maria
2016-11-06T00:00:00Z
I rented out this house for the weekend because I had a bunch of family flying in for a wedding. And honestly, this felt like a home away from home. My whole family loved the place. It's in a very quiet neighborhood and super cozy. I never got to meet Olumuyiwa in person, but he did everything right to make our trip go as smoothly as possible. We messaged back and forth and he asked how everything was going. He even left us some goodies in the kitchen that the family appreciated! 5 stars all-around!
Pete
2016-10-23T00:00:00Z
Excellent host, good house and location at a reasonable price.
Alex
2017-02-26T00:00:00Z
Very nice place and owners as well
John
2017-02-14T00:00:00Z
Cozy place! Very lovely for our get away
Abigail
2017-01-01T00:00:00Z
Host went above and beyond to make sure we were welcomed personally, which included a last minute 4 hour drive of their own to make sure they were there to greet us personally, when our travel plans changed last minute. House is very comfortable and in a safe neighborhood. Close to lots of shopping, food, pharmacies, and pretty much anything else that will be needed. Still recommend a vehicle though. Thank you for a great stay!
Heather
2016-10-02T00:00:00Z
I went into this experience with an open mind. This was the first time I used AIRBNB and touring St. Louis. However, a series of events spoiled my mini vacation. Please be cautious with this host.
Decresha
2017-02-19T00:00:00Z
Oda Tipi
Tüm ev/daire
---
Mekan Türü
Ev
---
Konaklayacak Kişi Sayısı
6
---
Yatak odaları
Florissant, Missouri, ABD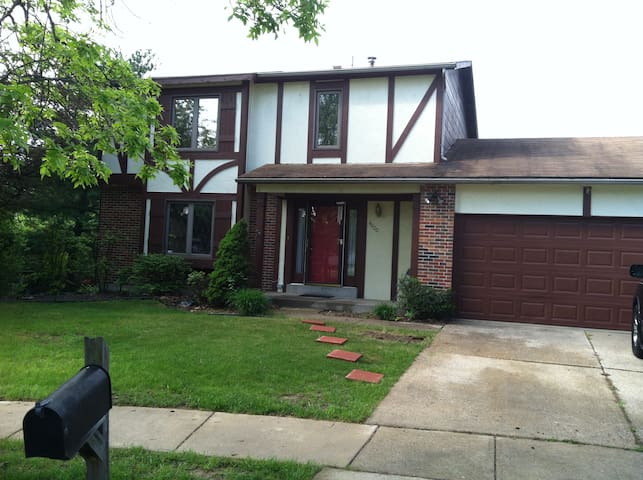 This is a 1st floor single bedroom with a queen size plush bed. The room was recently remodeled with a walk-in closet and a dresser. There is a shared kitchen, living room, and bathroom. *This is a house that is lived in so there is an occupant on the first floor.
The 1st floor has a single bedroom that is newly updated, with a queen size bed . Comfy and cute. Walk in closet and dresser. There is a shared full bathroom, shared living area, and shared kitchen on the first floor. There is a single entry to the house with key-less entry so there is easy access. There is a 51 inch TV, free wireless WiFi, and a DVD player.
The neighborhood is a suburban type but is very quiet backing up to creek (so no neighbors out the backyard). Very diverse and friendly community.
Sandra made me feel welcome, even though we arrived much earlier than planned and didn't well-communicated with her. The place is great, two bedrooms if needed, a private bathroom, and it's close to the airport. You couldn't wish for more.
Anthony
2015-10-11T00:00:00Z
Mark and Sandy were great! Though I never met them in person, communication was very easy and they were very flexible. The room was lovely! The bed was very comfortable and the house was quiet and clean. We had all we needed at our fingertips. You can definitely see and artists hand in the decor! Everything was beautiful and interesting to look at. I ended up leaving my CPAP machine behind accident me and Mark and Sandy were so kind and understanding and promptly shipped it back to me! I feel like they went above and beyond to make this an enjoyable and comfortable place to stay. We'll book again when we come through the area!
Karen
2016-04-03T00:00:00Z
The bed was great!
Jack
2016-03-10T00:00:00Z
We did not meet Sandra, but our experience was great. We got in late at night, left early in the morning. Great bed, everything very clean, and notes to help us navigate the house.
Kate
2015-12-20T00:00:00Z
Friendly clean quiet and convenient place.Tks.
Leo
2016-05-21T00:00:00Z
The home is as described, although we didn't know there was a long term guest there as well. The linens are very nice quality. We ended up in the upstairs bedroom as suggested by the other tenant, so we didn't end up sharing a bathroom with her. It was close to shops and restaurants. Just a 25 minute drive to the college, so that was reasonable. Good value.
Marta
2016-11-22T00:00:00Z
The room was great. Other guests were nice. Parking was convienent. It was worth it to get a few more hours of sleep before a long day of traveling.
Christal
2016-03-25T00:00:00Z
Great place to stay. Comfortable bed. Exactly as described
Ammar
2016-05-26T00:00:00Z
Oda Tipi
Özel oda
---
Mekan Türü
Ev
---
Konaklayacak Kişi Sayısı
2
---
Yatak odaları
Florissant, Missouri, ABD
Sie werden auf Knopfdruck das Beste aus St. Louis haben, wenn Sie in diesem malerischen bleiben und bequem 4-Zimmer-Haus am Rande der Stadt! Versteckt in einem ruhigen Viertel, nur 15 Minuten von der Innenstadt, hat diese Eigenschaft Zimmer 14 Personen mit einem großen Garten und einem eigenen Pavillon zu schlafen, die für Grillen im Freien und Veranstaltungen perfekt.
Diese spanische Seen Haus ist eine wunderbare Kulisse für eine große Gruppe von Freunden oder der Familie, zurück zu treten und machen das Beste aus einem St. Louis zu entkommen! Mit 1.201 Quadratmetern komfortablen Wohnraum, hat diese Eigenschaft Platz für alle. Sie finden alle Annehmlichkeiten, die Sie zu Hause fühlen müssen hier, einschließlich der vollständigen Sätze von Bettwäsche, Kochgeschirr, Geschirr, Klimaanlage, Waschmaschine und Trockner, WLAN-Internetzugang und vieles mehr! Sie und Ihre Begleiter werden sich wie zu Hause fühlen, wenn Sie in das warme Innere gehen, die zwei Wohnbereiche verfügt, die ihre eigenen Flachbildfernseher und viele bequeme Sitzgelegenheiten bieten. Flip auf der Smart TV im Wohnzimmer zu sehen Sie Ihre Lieblings-Shows und Filme mit Ihren Lieben oder Herausforderung, einen Gegner zu einem Spiel Foosball im Keller Wohnzimmer! Dieses Layout zu Hause macht es für alle in Ihrer Gruppe einfach Zeit zusammen zu verbringen, aber hat genug Platz, Privatsphäre bieten. Große Gruppe Mahlzeiten wird ein Kinderspiel in der voll ausgestatteten Küche, wo Sie Ihre kulinarischen Meisterwerke zum Leben mit den dafür vorgesehenen Geräten und Geschirr zu bringen. Sie beschränken sich nicht auf die Halle, wenn jeder Hunger bekommt - die geräumigen Hinterhof dieser Eigenschaft hat einen überdachten Pavillon Bereich und Gasgrill, die für das Kochen bis alles von Burger bis Koteletts perfekt! Wenn jeder von einem langen Tag ausklingen lassen, wird es keinen Mangel sein Arrangements schlafen Schlaf zu begleichen in für eine erholsame Nacht! Von der Queen-Size-Bett im Master zu den zwei ausziehbaren Schlafsofas in den Wohnzimmern, reich Komfort in diesem hervorragenden Aufenthaltsort.
Eine der besten Eigenschaften dieser Eigenschaft ist seine hervorragende Lage im Lake View Viertel außerhalb der Innenstadt von St. Louis. Wenn jemand in Ihrer Partei Fischerei genießt, gibt es ein großartiger Ort nur eine Meile von der Heimat in Spanish Lake State Park. Obwohl dieses Wohngebiet heiter und ruhig bleibt, werden Sie nur eine 3-minütige Fahrt von einer Autobahn sein, mit dem Sie die Innenstadt in nur 15 Minuten erhalten! St. Louis ist voller Aktivitäten für Sie und Ihre Begleiter zu genießen. Machen Sie Ihren Weg an die Spitze des berühmten Gateway Arch, entdecken Sie die einzigartige Viertel der Stadt, und achten Sie darauf, die Waren von lokalen Brauereien und Restaurants zu probieren! Und wenn Sie die Innenstadt für einen Tag zu umgehen möchten und Ihr Adrenalin pumpt, ist das Haus nur 35 Minuten von Six Flags und 20 Minuten vom Lumineer Casino. Wenn Sie das Beste aus Missouri ohne Pause den Kopf zu nahe an der Hektik des St. Louis erleben möchten, können Sie diese bequem Lake View Ferienhaus schlagen zu Hause!
Great house in a decent quiet neighborhood. About a mile from grocery store and some fast food joints. Beds were comfortable and house clean. All the dishes and stuff to cook and a grill for the steaks. Foosball downstairs was a hit! We'd stay again.
Jason
2017-04-09T00:00:00Z
The house was nice and clean. My family enjoyed it. It was about 20 minutes to the museum's and zoo. It has everything you would need besides your personal items of course. It listed a washer and dryer but that was not available. Very affordable. I would stay here again.
Amy
2017-03-29T00:00:00Z
Oda Tipi
Tüm ev/daire
---
Mekan Türü
Ev
---
Konaklayacak Kişi Sayısı
14
---
Yatak odaları
St. Louis, Missouri, ABD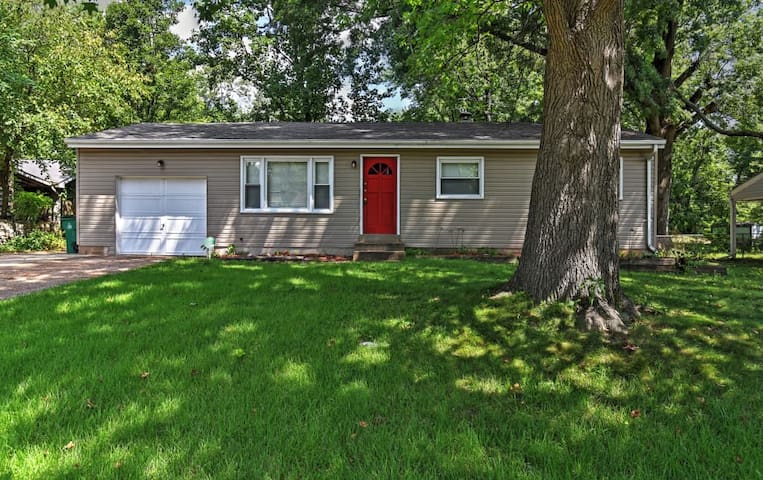 The host canceled this reservation 49 days before arrival. This is an automated posting.
TIm
2016-07-15T00:00:00Z
Oda Tipi
Tüm ev/daire
---
Mekan Türü
Ev
---
Konaklayacak Kişi Sayısı
12
---
Yatak odaları
Edwardsville, Illinois, ABD
Spacious bedroom with queen mattress located on 2nd story of home (you will need to climb a flight of stairs...we do have a ground floor bedroom available for those with mobility issues). 50" Smart TV with Netflix and cable. Desk and nightstand. Private full bathroom. Backyard oasis with 40' in-ground pool (open from April - September), flagship Jacuzzi hot tub (open all year) and plenty of privacy. Beautiful, safe neighborhood just 15 minutes from downtown St. Louis and 10 minutes to SIUE.
The bedroom has nice windows, a small closet, large TV, a desk and chair. Our home has all the necessities to make your stay fantastic. If you need anything, just ask. The backyard is stunning, whether you're sipping a glass of wine in the hot tub or swimming laps in the pool or conversing on the patio under an umbrella. The house is spacious and usually empty, so make yourself at home!
Quiet, established neighborhood, very little traffic, and excellent roads for a morning jog, walk, or bike ride. Plenty of parking for a car or two.
Everything was exactly as describe. They were very welcoming and made sure I had everything I needed during my extended stay! Easy drive to Saint Louis!
Jenn
2017-01-28T00:00:00Z
I felt so comfortable during my stay with Joshua. My son and I pretty much did not leave the house our entire extended weekend together. The house had everything we needed. We built some little projects and Joshua was great at accommodating us with borrowing us some tools. The pool and hot tub and a BBQ with family and friends were definitely a highlight. Looking forward to another stay there in my next visit to STL.
Camilo
2015-09-08T00:00:00Z
I was not able to exactly nail down my arrival time, and Josh was fine with it. that is something I really appreciate. Josh also provided me with a nice driveway parking space that Irequested for my classic car. In general, Josh showed me where everything was, as if I was his brother come to visit rather than a customer.
Joseph
2016-06-12T00:00:00Z
Saying here was great. We enjoyed relaxing by the pool. They welcomed us and even let us extend our stay an extra day. Thanks for the wonderful and relaxing time.
Sue
2016-08-08T00:00:00Z
Though we only meet Josh for a short minute communication was great and his partner was lovely. Space is nicely decorated, bed comfy and bathroom has just been redone.
Neisha
2016-06-05T00:00:00Z
The neighborhood was lovely. The house was an easy drive from SIUE, where I attended a concert. My room was pleasant and the bed was comfy. They crated their two dogs, which were pit-bulls, when I arrived. The dogs were not a problem at all. They are experienced with fostering dogs and were very considerate to make sure the dogs did not bother me. The pool out back was so pretty, although I did not have time to use it. Sarah was a very nice hostess.
Lynne
2016-05-23T00:00:00Z
I chose this airbnb because the neighborhood looked safe and quiet- perfect for driving across the country with everything you own in your car! The listing did not disappoint. We felt very safe and the house and yard were lovely. When we originally booked the listing, it was for a different room. Josh e-mailed me about the change and we were later able to work out alternative pricing that worked for both of us. We met Josh's roommate who was very sweet and welcoming! The bed and towels were very comfortable and nice. Though the room we wound up using wasn't quite what we thought we were booking, it definitely worked for our purposes! We didn't try the hot tub or pool, but both looked great and I bet you could go walking in the neighborhood no problem.
Stephanie
2015-08-10T00:00:00Z
Extremely nice neighborhood and accommodations! I was at the house for less than 12 hours but Josh was very helpful and friendly. They allowed me to keep a few things in the fridge and provided exactly what I needed for a short stay on my way home. Josh is really quick to respond to questions!! Very convenient access to I-270 and would definitely stay here again
Scott
2016-05-24T00:00:00Z
Oda Tipi
Özel oda
---
Mekan Türü
Ev
---
Konaklayacak Kişi Sayısı
2
---
Yatak odaları
Collinsville, Illinois, ABD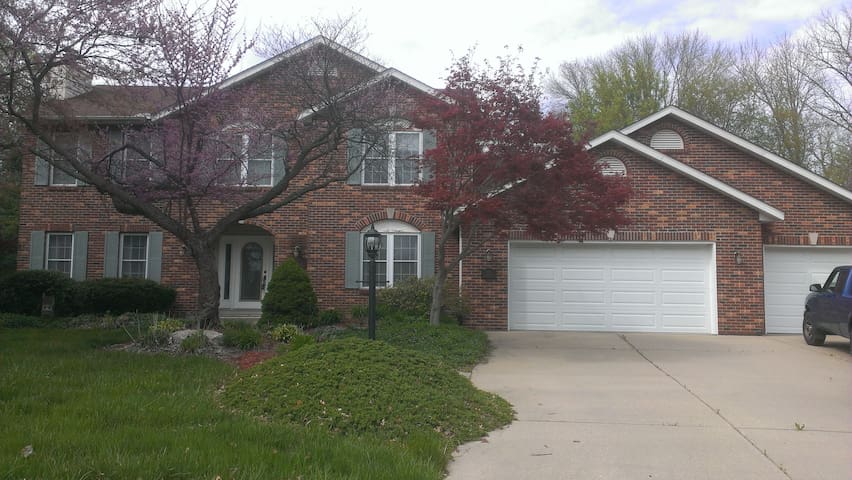 My place is good for couples, solo adventurers, and business travelers.
This was my favorite Airbnb stay so far. I was in the STL area and decided to book a room outside of the city so I wouldn't have to deal with traffic and parking, glad I chose this room! The neighborhood is nice and quiet. The home is beautiful. Angela has a great sense of style, and it's decorated so well. She also has an adorable and friendly cat. The shower was hot, and the bed was very comfortable. Angela was so helpful and kind and even made me a delicious breakfast because she also happens to be a great cook! No problems at all. I definitely recommend it!
Andrea
2017-03-16T00:00:00Z
Oda Tipi
Özel oda
---
Mekan Türü
Ev
---
Konaklayacak Kişi Sayısı
1
---
Yatak odaları
Florissant, Missouri, ABD
Enjoy this peaceful space next to Dunegant Park, which is a 52-acre site offering courts to play tennis, handball, ball fields, & an 18-hole disc golf course.
This place is the perfect location, next to Walmart, gas station, highway, I was close to everything. Houssein was a splendid host, very accommodating, anything I needed, he responded in a timely manner. As for the house, I loved how it had a country forest feel, surrounded by trees away from everything but so close. There is an old school arcade game my boyfriend and I were on majority of the time
Courtney
2016-09-11T00:00:00Z
It was quite and comfie
John
2016-12-26T00:00:00Z
First time with Airbnb and I was disappointed in the stay. Great host but the location was in a much worse area than I anticipated.
Derrick
2017-03-05T00:00:00Z
I want to thank mr houseein for all his help...comfortable place...hoping to return
kathy
2017-03-01T00:00:00Z
Worked with me to accommodate my needs. Great stay!
Deido
2017-04-08T00:00:00Z
Comfortable peaceful and a very good security system host was very friendly would definitely stay again
matthew
2017-02-15T00:00:00Z
Always a great stay
John
2017-02-21T00:00:00Z
My guests stated that the stay was satisfactory. Keith, the maintenance guy, was very responsive. As promised, there they found two air mattresses when they arrived. There was coffee prepped up upon arrival. There was a water leak that was quickly taken care of by Keith. My guests felt safe as result of the quiet location and surroundings. The security system is top-tier. Overall, the experience was satisfactory.
Matthew
2016-09-20T00:00:00Z
Oda Tipi
Tüm ev/daire
---
Mekan Türü
Ev
---
Konaklayacak Kişi Sayısı
6
---
Yatak odaları
Florissant, Missouri, ABD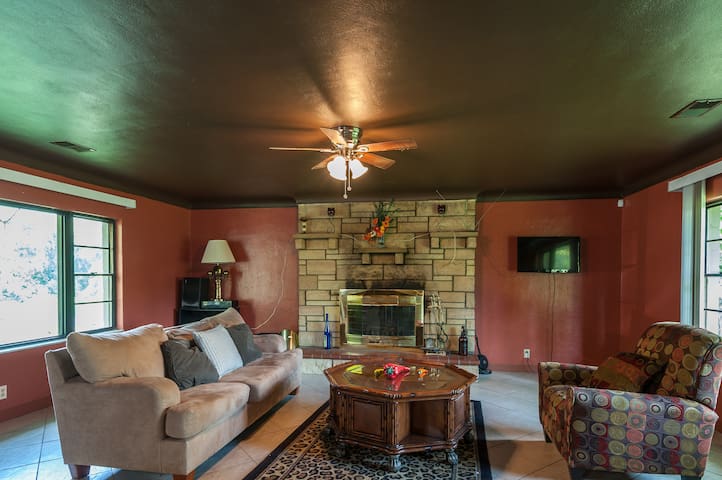 Holiday Shores rural community surrounds a private 500 acre lake located 30 miles north east of St Louis. Semi-easy access to freeways. Room: Double bed, private full bath across hall. Limited kitchen&laundry privileges. Seasonal swim&dock fishing.
The house is a two story walkout with the main living quarters above. The front entance is a covered porch with wicker seating. Inside, large windows provide a view of the lake. A back patio door opens to an uncovered deck. Downstairs, the media room has the largest television and most comfortable sectional sofa. There is also an area with a small wet bar. However most of that room is currently overrun with my ebay invetory. Glass doors open to an uncovered patio and cteps to the back lawn and boat dock. A full bath is also on the lower level.
Search for turtles along our sea wall. Walk around the neighborhood and enjoy the flowers and the differnt syles of backyard landscaping Notice the variations of docks construction and nautical decorations. Enjoy a lakefront casual restraunt with indoor and outdoor dining.
Our stay at Barbara's was perfect in every way. The location at Holiday Shores was charming and very peaceful. Barbara and her husband Steven did everything they could to make sure our stay was comfortable.
Chris
2015-09-22T00:00:00Z
This listing is a supreme steal for anyone visiting near Edwardsville. Folks will have their own judgments about the drive into St. Louis; I traveled to and from. Obviously, Edwardsville is closer. Either way, the experience was well worth the drive for me. Barb and Steve are exquisite hosts. The accommodations are perfect for 1; just fine for a couple. The house is spotless. Wifi is great. Parking pad is super. The dogs are small and they will bark at you. One was very happy to see me and jumped and jumped; the other was less pleased with me and just barked. They'll bark when you are together. Barb and Steve keep them, mostly, in rooms away from guests; they are virtually silent when not in the same room as guests. I am one of the less dog friendly people I know and the dogs were just fine with me. No troubles, no worries. They are, however, in the picture for your consideration. In all . . . PURRRFECT. (opps... no cats) = ; >
Ed
2016-06-14T00:00:00Z
Barbara is a very accommodating host. The home is in a beautiful setting on a peaceful lake. The bed was comfortable. Breakfast was good with many choices. The house is a little off the beaten track but a good option if your travels take you in the vicinity. There are two small dogs, who can get agitated with new guests; but they were quiet during the night.
Steven
2015-05-15T00:00:00Z
Oda Tipi
Özel oda
---
Mekan Türü
Ev
---
Konaklayacak Kişi Sayısı
2
---
Yatak odaları
Worden, Illinois, ABD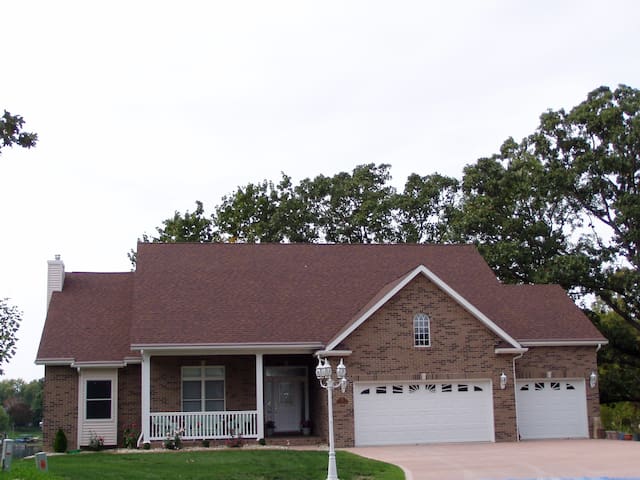 Vaulted ceilings, gracious dining room, deck, 12 fantop windows, near historic Elsah. Waterslide Park and Grafton nearby. Pere Marquette State Park and Lodge is 20 minutes up the river. Gorgeous Mississippi river views on the Great River Road nearby. Great getaway for R&R. TV, fast WiFi now available.
The house is beautiful, just as the photographs indicated. Rooms are spacious and spotless and classy all the way around. The location is off the beaten path tucked inside a quiet neighborhood of similar homes. The owner of the property is also very quick to reply.
Matt
2015-07-07T00:00:00Z
We enjoyed our stay and would recommend your place to everyone
Sam
2015-09-27T00:00:00Z
We enjoyed our stay thoroughly. This was our first experience with Airbnb and it was a great one! The home is very clean, spacious and inviting. Plus Ben and Sara are quick to respond to any questions we had. Thank you!!!!!!
Lisa
2015-09-28T00:00:00Z
This house is BEAUTIFUL!! Quiet, relaxing, very laid back! Just 1 tv in the place in the sitting room, no Wi-Fi, hardly any cell reception! PERFECT for a nice relaxing get away. Beautiful area! We found a Wildlife Nature center (Treehouse Wildlife Center) about 10 mins away with bald eagles, coyotes, hawks, all kinds of awesome wildlife that is being rehabilitated after injuries, on the drive to the center it takes you through historical town of Elsah! The scenery on the drive to the house is gorgeous! LOVED it. Great experience for the whole family!`
Kerri
2016-03-16T00:00:00Z
The house's much bigger than we thought, we arrived very late in the evening but Ben and Sara still answered our questions very patiently. The beds were comfortable. We love the decorations and paints. Thank you Ben and Sara, we have a great night staying in your house.:)
Xinling
2015-08-28T00:00:00Z
House is exactly as posted, very beautiful and quite. Nice location that is very relaxing. Ben and Sara are great at communicating with their guests. Would love to stay again the next time my family is in the area.
David
2016-07-29T00:00:00Z
Awesome home. Really loved staying here.
WILLIE
2016-06-16T00:00:00Z
Ben and Sara made this a very easy visit. The house is a little out of the way, but its perfect if you want piece and quiet. The house is very large and you really have everything you need. I would recommend bringing some food, the nearest dinning is a ways off and closes early..
Jason
2015-10-21T00:00:00Z
Oda Tipi
Tüm ev/daire
---
Mekan Türü
Ev
---
Konaklayacak Kişi Sayısı
6
---
Yatak odaları
Elsah, Illinois, ABD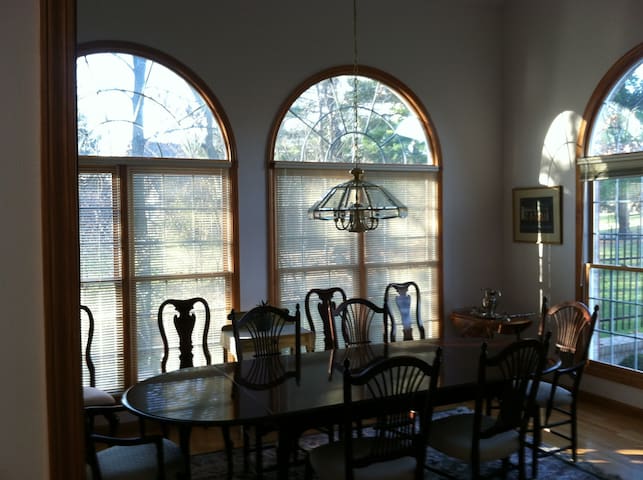 Merging hotel luxuries with the comforts of home! Pillow top queen bed, fluffy pillows, & fresh linens. Bath shared with other Airbnb guests. Clean, safe, & relaxing. Air mattress available to setup in same room for additional sleeping space or book our other room with a queen a bed! Easy interstate access. Fifteen minutes to downtown. We specialize in last-minute bookings and late check-ins. Send us an Instant Book reservation until 10:00 pm!
Our beautiful, newer home is conveniently located near downtown St. Louis in a safe and quiet neighborhood. The guest room has a very comfortable pillow top queen bed with premium linens. There is enough space for a portable crib. In-room TV with Netflix access. WiFi is available throughout the house. PLEASE CONTINUE READING FOR MORE INFO ABOUT OUR HOME Guest bathroom is just down the hall where you'll find fluffy towels, washcloths, toiletries, and a full-sized blow dryer. It is shared with our other Airbnb guest room. A three-quarters bath is available downstairs for guest use also. Fifteen minutes to downtown attractions, including The Arch and Old Courthouse, the Dome and Convention Center, Busch Stadium, City Museum, Scottrade Center, the St Louis Zoo and historic Forest Park. Lambert St Louis airport is about a 30 minutes away. Collinsville Crossing hosts the nearest Walmart and Starbucks, along with many dining options. Fairview Heights, Shiloh, O'Fallon, and Scott Air Force Base are all about fifteen minutes away.
Our neighborhood is a safe, family-oriented, and quiet place. It's a good spot to relax, but very close to downtown. There are also plenty of great Metro East shopping and food options within a few miles! We are less than 2 miles from the Madison County Transit trails, a system of paved pedestrian and bike trails. Check out our Guidebook for more information on local attractions and stores.
Great place to stay if your traveling to St louis. About a 20 minute drive there. Plan accordingly if you plan to enjoy the night life. Uber ride is about 25.00 both ways. The entire house was very clean and organized. The dogs are well maintained. I saw the dogs once and I have no idea where they were the rest of the time! Not even a bark. Not sure if there were even home. I'll return!
Demetrius
2017-02-25T00:00:00Z
My brother and I really enjoyed our stay with Amy. The house was beautiful and the neighborhood was incredibly safe feeling. It was a nice distance from St. Louis where we could easily go into the city but still feel at home. The room was great with a comfortable bed. We both felt very welcomed and right at home. We would defiantly recommend and we would stay again.
Lauren
2017-02-26T00:00:00Z
The neighborhood feels very safe. Ann and Matt are very friendly and accommodating. There were four of us and we were surprised to each have our own space to sleep. Very comfortable and spacious house.
Carl
2017-03-05T00:00:00Z
Oda Tipi
Özel oda
---
Mekan Türü
Ev
---
Konaklayacak Kişi Sayısı
4
---
Yatak odaları
Collinsville, Illinois, ABD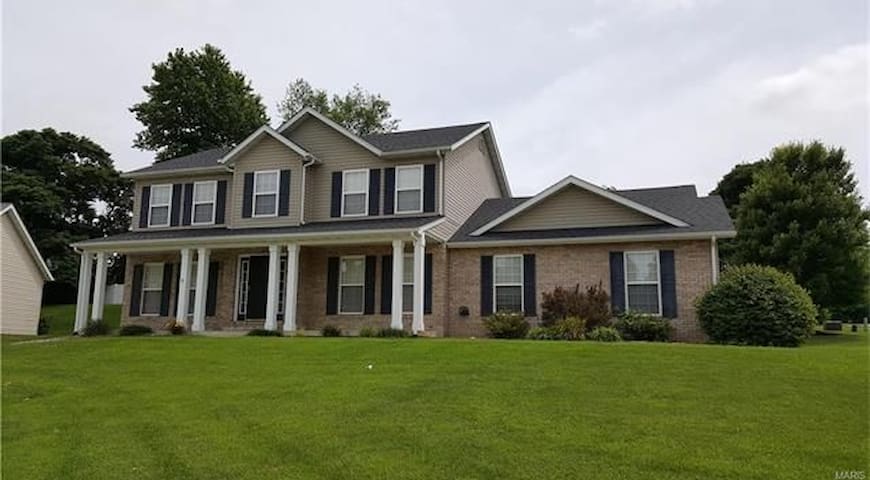 Belle Remodel 2 chambres, 1 salle de bain maison dans un quartier extrêmement calme composé principalement de citoyens retraités. Vous aurez toujours la paix et tout à fait et ma maison est située à 10 minutes de l'aéroport.
Extrêmement bien quartier. prendre une marche toute heure du jour ou de la nuit. Exactement 10 minutes de l'aéroport.
Mon quartier est tous assez. Il est composé de personnes âgées la plupart du temps à la retraite.
Whenever I had a question about anything he answered them. He suggested a really good Chinese place close to the house. He gave us a list of amazing things to do with us and our children. His place was very suitable for my family. It was a very quiet neighborhood. Also, a great house to rent. When I visit again I would use him again!
Zearlmeka
2017-04-03T00:00:00Z
I contacted Odain for a last minute reservation. He was accommodating and a great host. The place was clean and fully supplied. The nieighborhood was quiet. I will rent this space again in the future. Thanks!
erica
2017-03-12T00:00:00Z
He was very quick to respond to our messages and very friendly.
Shelby
2017-03-11T00:00:00Z
Oda Tipi
Tüm ev/daire
---
Mekan Türü
Ev
---
Konaklayacak Kişi Sayısı
5
---
Yatak odaları
Ferguson, Missouri, ABD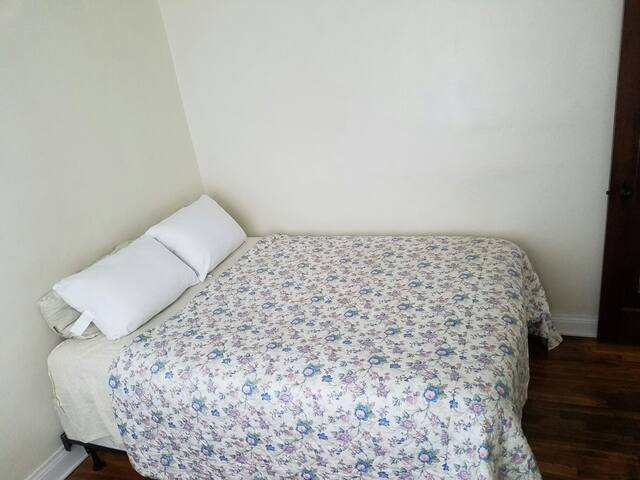 私人卧室,带大床和带淋浴的浴室在宽敞的家。婴儿床和可用被褥以及。随意使用的厨房,电视,客厅,健身器材等私人访问围栏后院阳台和花园。 靠近兰伯特机场,州际公路,公共汽车和林克。步行距离弗格森的可爱的市中心,当地的家庭活动,和运行/自行车道。适合情侣,单独旅行,商务,家庭W /孩子,旅客W /宠物。
这间宽敞的卧室区和私人浴室是新近装修的家庭。您将有一个全尺寸的床,梳妆台,衣柜衣杆和桌椅在你的房间。在浴室里,有对你的洗浴用品的大站立淋浴和存储。您可以使用地下室的私人通道来来去去经过了后院。
我们住弗格森的新天地区,与历史建筑,新业务像弗格森酿酒公司,而像周六上午农贸市场社区活动一条街的步行距离内。邻居们都很安静,街上流行与当地的孩子们打篮球和骑自行车。
Erin and Charlie were awesome and it was a pleasure being their first guest. They explained everything to a t! There's a private bathroom and a separate entry way as well. They are also geek gamers so that was a major plus and even took me out to hang out with some of their friends who were all native to St. Louis. Once the two dogs sniff ya they want to love on ya :) The location was pretty good. It was right down the street from the Ferguson Brewing Company and really close to groceries and the like. You could tell that the area was well on it's way. Driving it was about 16 mins to get to downtown on the highway which was totally fine. I highly recommend a stay here as a fellow airbnb host.
Julian
2016-06-27T00:00:00Z
Erin's place is in a wonderful location! Walking distance to great beer, wine, cupcakes, and other tasty things (10 minutes drive to BBQ and Tacos). There is also a Schnuck's and an Aldi's in walking distance. The Metro is a bit far to walk, but do-able, and very pleasant with a bike. The basement was clean and spacious, and the shower had great water pressure! Erin also shared some of her baked goods with us, and that was a huge treat! If she makes macaroons, don't say no! Internet was fast. Private entrance was appreciated, since we sometimes arrived back late. Overall, this was a great experience, and I would recommend her place highly.
Moreena
2016-07-21T00:00:00Z
Erin gave me a thorough tour upon my arrival. I liked the convenience of having my own entry and a private bath. The bed was comfy and the location was perfect for where I was going. I would suggest having a car to get to most of St. Louis' best locations, though.
Kenny
2016-12-03T00:00:00Z
We had a pleasant stay at Erin's place. She made sure that we were aware that she has dogs before we arrived, which is good; anyway her dogs were very nice and didn't bother us. The bathroom seemed to be new and was very clean. The temperature in our room was good even if the weather was very hot outside.
Agathe
2016-10-18T00:00:00Z
Definitely recommended stay.
Felix
2016-11-12T00:00:00Z
Aaron
2016-11-22T00:00:00Z
What a great experience staying at Erin's home. It was as advertised, clean, quiet and roomy. I really l8ked the private bath and private entranced. Thank you, Erin for being a great host. I would repeat if ever I am back in St Louis.
Jim
2016-10-01T00:00:00Z
Erin was a great host. Coffee was available each day and she even introduced me to vegan pancakes one morning, which were fantastic. I was able to keep a somewhat unusual schedule without disturbing Erin as I was attending swing dance events that went late into the evening. I was able to do this by entering the house via the backdoor with a key they gave me. I appreciate the trust of the owners and the modestly priced accommodations.
Matthew
2016-07-06T00:00:00Z
Oda Tipi
Özel oda
---
Mekan Türü
Ev
---
Konaklayacak Kişi Sayısı
4
---
Yatak odaları
Ferguson, Missouri, ABD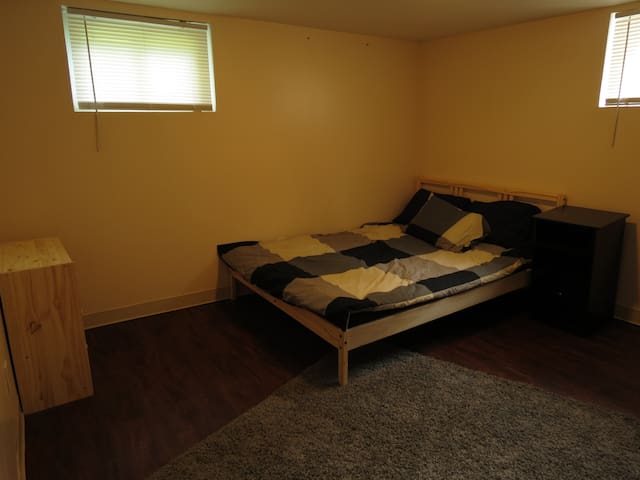 My place is good for couples, solo adventurers, and business travelers. Quick access to the Interstate. Close proximity to: Wash U, SLU, UMSL, Fox Theatre, Anheuser-Busch Brewery, Missouri Botanical Gardens, Scott Joplin House, Botanical Gardens, Peabody Opera House, St Louis Basilica and Abby, Gateway Arch, St Louis Zoo, Forest Park, Laclede's Landing, St Louis Art, Historical, Science Museum, Soulard, St Louis Ballpark Village, Cahokia Mounds, SIUE, Mother Jones Monument, Scott AFB.
Great space to relax, work online, watch TV, or listen to music. Large backyard. Close to biking/running trails.
Oda Tipi
Özel oda
---
Mekan Türü
Ev
---
Konaklayacak Kişi Sayısı
2
---
Yatak odaları
Troy, Illinois, ABD
Molly is nice and friendly host. She lets me to check in anytime even she isn't at home. Location close to airport. If someone is early flight, it is a good location.
Chunlan
2016-09-25T00:00:00Z
Oda Tipi
Özel oda
---
Mekan Türü
Ev
---
Konaklayacak Kişi Sayısı
4
---
Yatak odaları
Ferguson, Missouri, ABD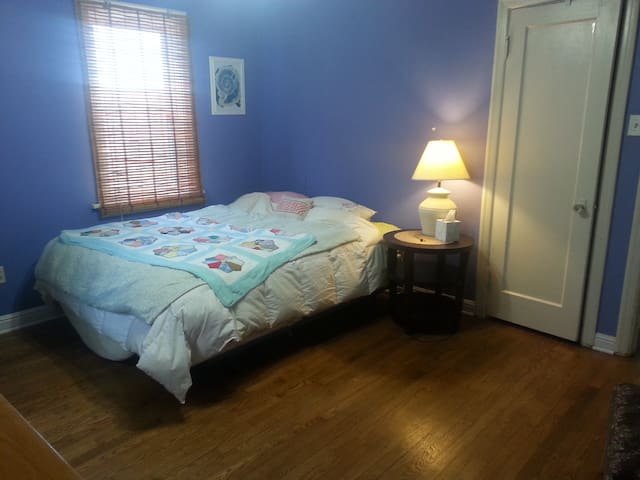 Tam fiyatlandırmayı görmek için tarihleri görün. Ek ücretler uygulanır. Vergiler ilave edilir.